Eat your way to delicious rewards with Asia Miles' "Unlock More Miles" game
You can turn those char siu baos into more than 45,000 miles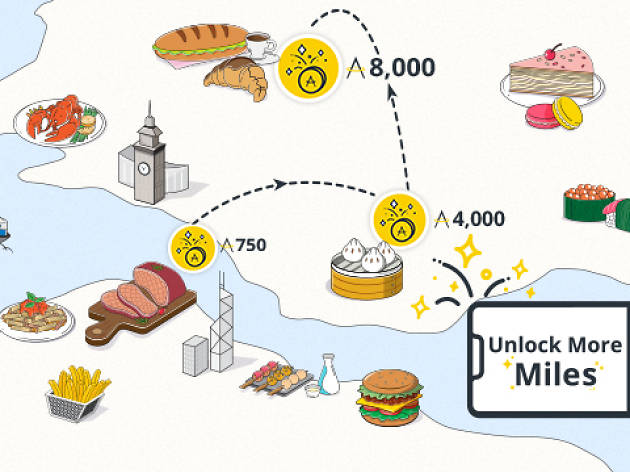 Time Out Hong Kong in partnership with Asia Miles
|
With the city's great restaurants and its rich food culture, it's no wonder Hongkongers love to dine out. Aside from feeding your inner gastronaut, did you know that you can actually eat your way to a host of delicious rewards? Over the course of May and June, Asia Miles is running an Unlock More Miles game on its app, which features a function that allows you to keep track of your miles earned. Members can earn more than 45,000 miles simply by eating at any of Asia Miles' partner restaurants, which total to more than 200 venue choices. Sounds like Mission: Possible to us!
To make things easier, we've even put together a handy guide to help you suss out where to eat and how to maximise your mileage. Be sure to read until the very end, because we'll share secret tips and tools to help you earn extra miles.
How to play and earn the Bonus Miles:
Download the Asia Miles app from App Store or Google Play and activate Unlock More Miles
Book an Asia Miles partner restaurant of your choice and invite your friends and family along for the meal
Unlock Bonus Miles by reaching the three mission levels during Phase 1 (May 1-31, 2018) or Phase 2 (June 1-30, 2018)

Mission levels:
Level 1
Accumulative spending target: HKD1,500 and earn 750 Bonus Miles
Level 2
Accumulative spending target: HKD4,500 and earn 4,000 Bonus Miles
Level 3
Accumulative spending target: HKD8,000 and earn 8,000 Bonus Miles
*Earn 1 Asia Mile for every HKD2 spent at an eligible restaurant.
*Your accumulative spending will not roll over from Phase 1 to Phase 2.
Recommended Asia Miles Partner Restaurants
Earn more than 45,000 miles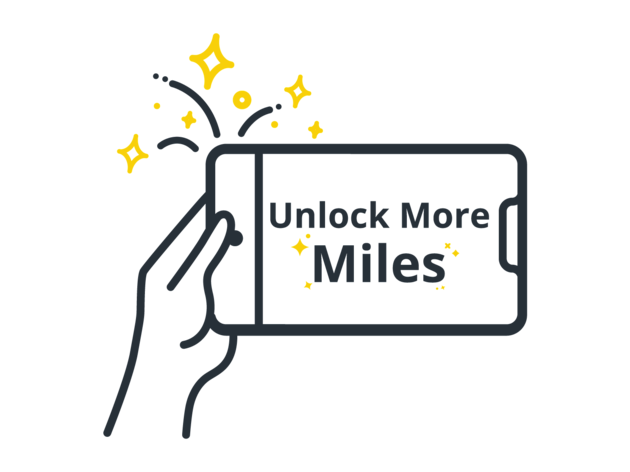 Earn extra miles with four secret tools
1. Ask for miles
Remember to tell restaurant staff you want to earn miles and show them your Asia Miles membership QR code or bar code as you dine at partner restaurants

2. Monday meal boost
Dine on a Monday to get 1 mile for every HKD1

3. Earn more with co-branded cards
Use an Asia Miles co-branded credit card to gain up to 1 extra mile for every HKD6 (earn rate varies across co-branded cards)

4. Triple meals, more miles
Earn an extra 500 bonus miles when you enjoy three meals within one game phase
This promotion is applicable to any single eligible transaction with minimum of HKD300 in Asia Miles partner restaurants during the campaign period
Asia Miles earned are based on the total amount spent, including service charges and taxes, but excluding tips
Dining at The Excelsior Hong Kong, table reservations at Openrice Limited, food delivery orders at Foodpanda, point conversion of EZCASH in EZtable, and any dining transactions outside of Hong Kong are excluded from this promotion
For the full terms and conditions, please visit the Asia Miles website