The best gluten-free restaurants in Hong Kong
Whether you're cutting out gluten for a workout regime or you're truly allergic to wheat these are the places where coeliacs can dine gluten – and stress – free in Hong Kong.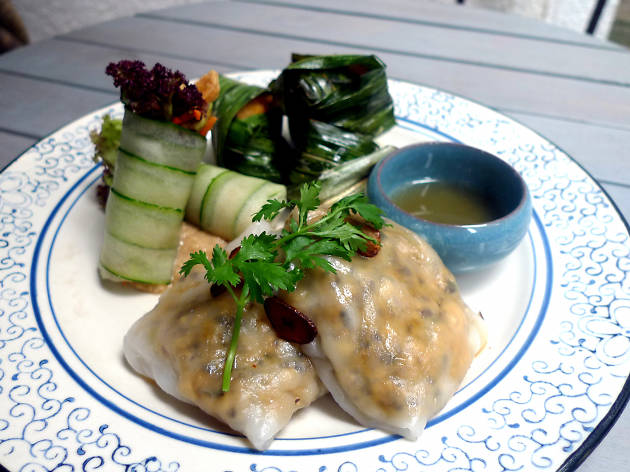 Gluten-free restaurants in Hong Kong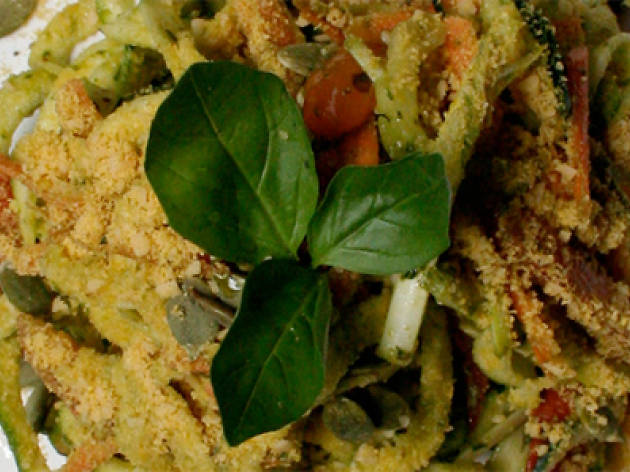 This quirky, unassuming eatery with its world music and earthy décor offers a tasty twist on vegetarian food. The popularity of the original Life Café in Soho has spawned a new deli in Wan Chai and a restaurant in Discovery Bay, so the chefs are doing something right. Great lunchtime gluten-free grabs from the deli include egg frittata ($50), organic falafel balls ($30 for five pieces) and signature salads (from $40). And for those with a sweet tooth, indulge in the apple quinoa cake ($50) or the raw cacao and goji berry truffles ($25). Various locations inc 10 Shelley St, Central, 2810 9777; lifecafe.com.hk.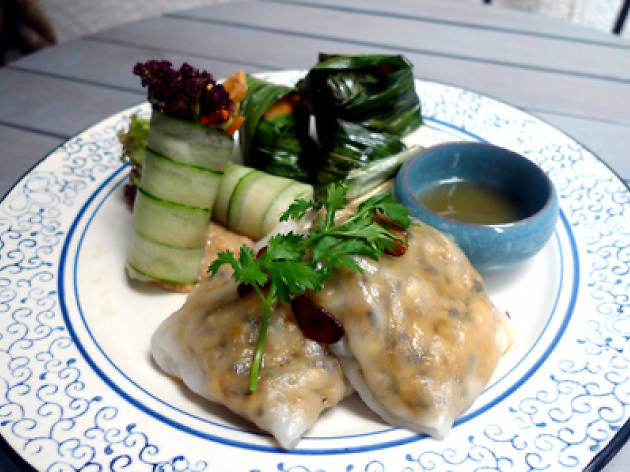 There's a reason why this eatery is seen as a leader in providing delicious organic vegetarian bites in Hong Kong. The food is fab and it's adept at catering to those with special dietary requirements. The menu is carefully marked for vegans and Buddhist vegetarians, as well as, of course, gluten-intolerant diners, who can make an informed choice. The menu items change according to seasonality, too. Just another reason to keep returning to this charming café, really. 12 Fuk Sau Ln, Central, 2873 3353; grassrootspantry.com.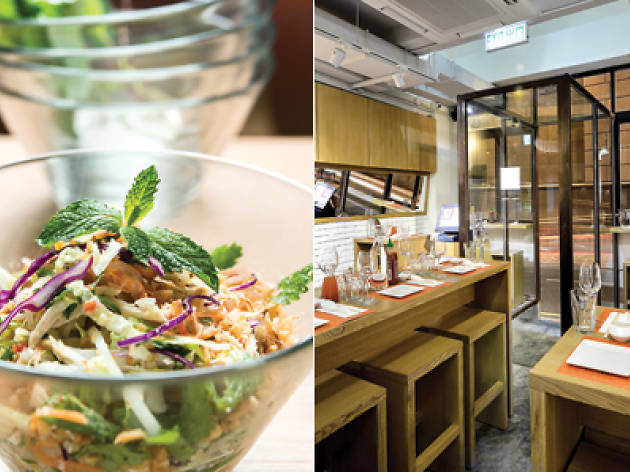 Scout out this trendy Vietnamese noodle bar and get your fill of gluten-free pho, soup, rolls and bun rieu noodles. While popular Noodle Mi might be a little short on space, it certainly isn't short on choice. Our favourites from the menu are two of the signature dishes: grilled five-spice pork vermicelli with scallions and crispy shallots ($60) and soft shell crab summer rolls ($65). With no additives, wholesome ingredients and affordable prices, Noodle Mi is really rather pho-nomenol. 2 Bonham Strand E, Sheung Wan, 2253 1113; noodle-mi.com.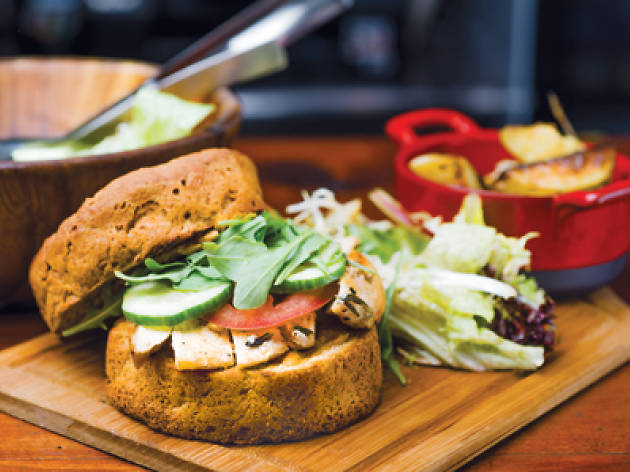 Rebranded and under new management, Sai Ying Pun's favourite joint for ribs has taken a turn towards health consciousness. Priding itself on its new sugar and gluten-free recipes, the menu here is a coeliac's dream come true, with luscious grilled chicken sandwiches ($110), ace mac 'n' cheese ($90) and even fab desserts like coconut cake trifle ($40) and apple crumble ($45). And again – you heard it right, folks – it's all gluten and sugar-free. 1-6 Ying Wa Tce, Sai Ying Pun, 2858 0005; theawakeninghk.com.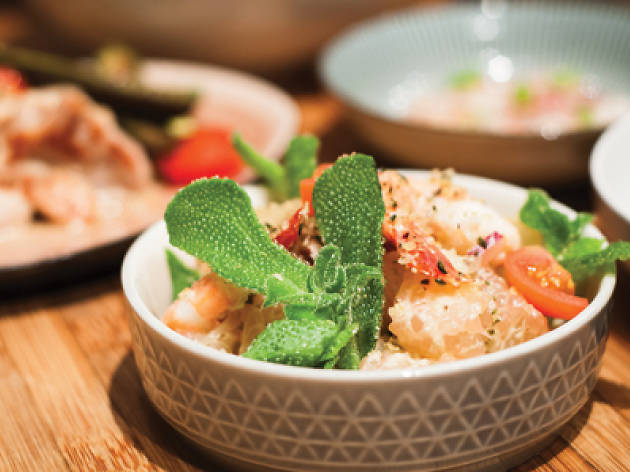 Hong Kong's most scrumptious, totally organic eatery is coming out with a new paleo menu and those who are adverse to gluten can relish in the line up on offer. Sink your teeth into the pomelo salad, which offers a fresh citric tang paired with prawns ($88), or gorge on the colourful spinach salad, which bursts with fresh mandarin, octopus and pomegranate ($88). There are lots of old favourites still available. Which is always good news. 9-13 Fuk Sau Ln, Sai Ying Pun, 2547 7668; locofama.com.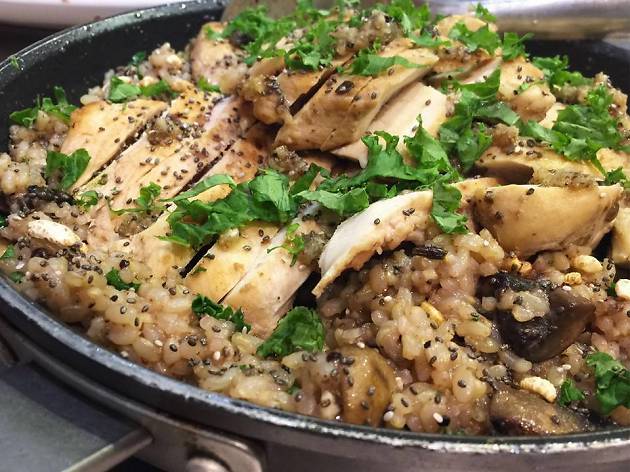 Owner and chef Vivi Cheung brings together cuisines from the East and West with recipes that are rich in flavour. She caters to coeliacs with a creative range of dishes, including chicken breast penne with pesto sauce ($128), green salad with beetroot and guava vinaigrette, and sea bass fillet ($158), as well as the delish almond apple cake ($68). The menu lists calorie counts, ingredients and nutritional information, making Dandy's a dandy hangout for health and allergy-conscious eaters. 108 Jervois St, Sheung Wan, 2815 8221; facebook.com/dandysorganiccafe.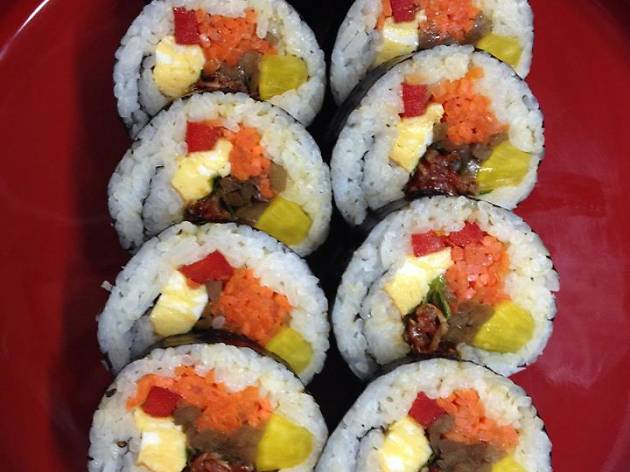 Serving Korean cuisine with quality ingredients like farm fresh eggs and GMO-free chicken, Mimi2Go also has our gluten-disliking friends in mind. Dishing up a scrumptious gluten-free fried chicken treat, the team here also makes all its sauces in-house, allowing no room for those naughty wheat-based fillers to sneak in. There are plenty of rice rolls and bulgogi to be had as well, so eat, drink and be merry without any nasty consequences. 15 Old Bailey St, Central, 2786 9228