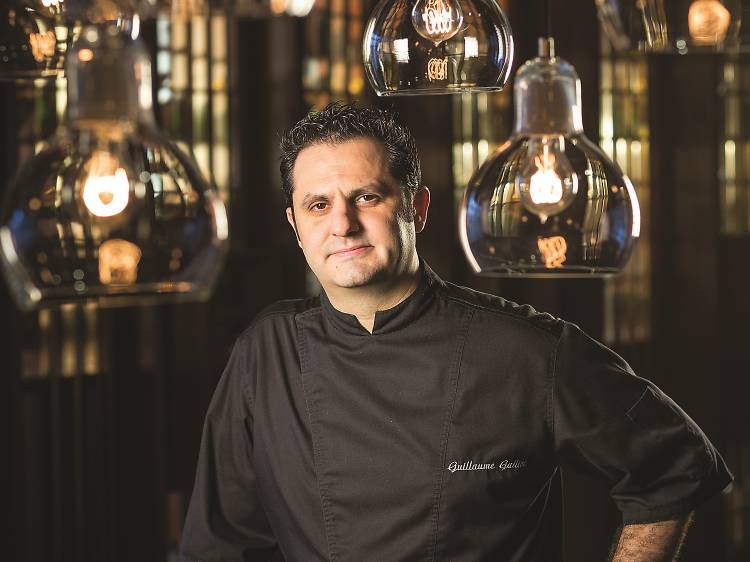 David Hartung
Guillaume Galliot, executive chef at The Tasting Room A two Michelin-starred restaurant needs an executive chef who's a star himself. Welcome to the world of Guillaume Galliot.
With a wealth of experience gained over 16 years in the culinary industry, this chef is all about Gallic flair and creative innovation. His cooking style is characterised by the use of only the season's most delicious ingredients
and cooking methods, and his pedigree is proved by the array of incredible dishes which are served up at The Tasting Room.
After graduating from Saint-Cyr-sur-Loire Culinary School in France, chef Guillaume worked for a variety of prestigious restaurants across the country, including the
world-famous two Michelin-starred Le Jardin des Sens. In 2004, he launched his culinary career in Asia and, at the age of just 23, he was appointed sous chef at the famous
Raffles Grill in the historic Raffles Hotel in Singapore, making him the restaurant's youngest sous chef. He
later became executive sous-chef at Jaan restaurant in the Raffles Beijing Hotel, winning a handful of awards, including the Top French Chef of the Year Award from our sister magazine, Time Out Beijing. Prior to joining
City of Dreams, chef Galliot was a consultant at the Pourcel Brothers restaurant in Marrakech, Morocco.
As a connoisseur of authentic French cuisine, chef Galliot brings plenty of European flai r to the fine dining experience at The TastingRoom with his contemporary
approach that's based on classical French techniques. His interpretation of the classic French onion soup, for example, complements the traditional onion confit based on beef stock with an intense sweet onion ice cream, combining modern tastes with classical methods. It's a style he's become known for mastering.

There are only a handful of innovative French masters of cuisine in Asia. But chef Galliot is most certainly one of them. Taste his creations at The Tasting Room and experience the work of a culinary artist whose experience and talent is one of the reasons that this restaurant boasts two prestigious Michelin stars.