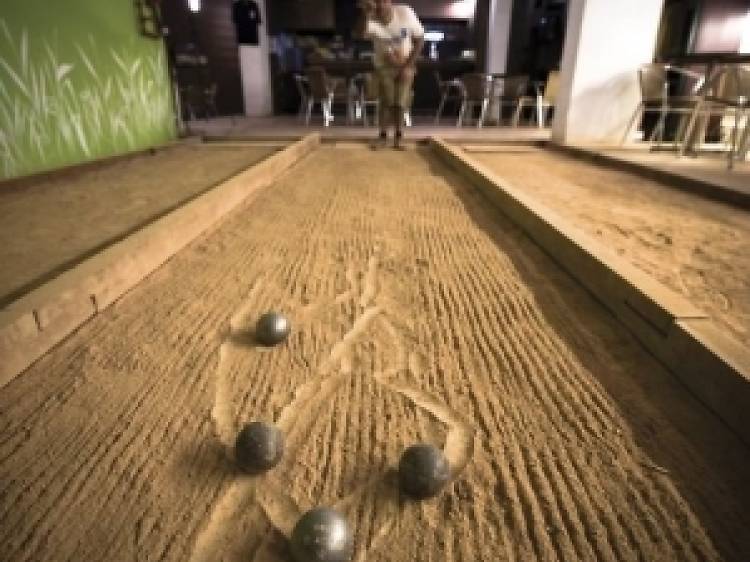 Play boules
This indoor petanque bar specialises in the simple game of boules – for the unfamiliar, a bowling-like game using metal balls – which is easily picked up but difficult to master. That is, perfect date material. Have a beer (or an absinthe), indulge in some excellent French cheese and engage in a little friendly competition. It's all very French – which is romantic, of course. Café Petanque, 18 Woo Hop St, Shek Tong Tsui, 2872 0102;lesboules.hk.
AND THEN...
Eat the French way while you woo like a Gallic love machine! Bistronomique, Shop B, G/F, 1 Davis St, Kennedy Town, 2818 8266.
COST: 60 minutes at Les Boules $80 x 2 + Bistronomique $340 x 2. Total: $840.