Heads up! We're working hard to be accurate – but these are unusual times, so please always check before heading out.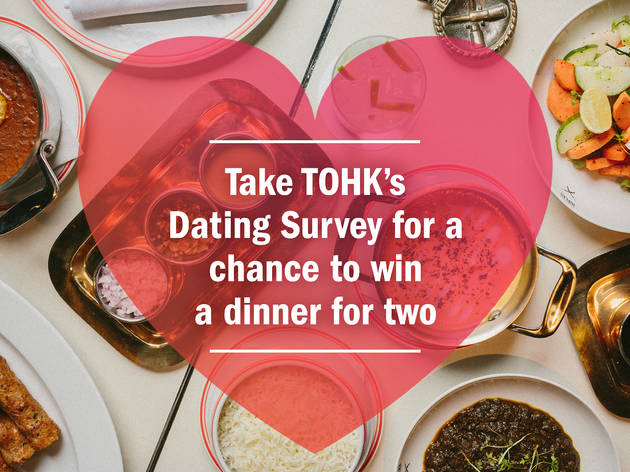 Win a dinner for two at Rajasthan Rifles by taking our dating survey
Tell us about the Hong Kong dating scene
Time Out Hong Kong wants to take a deeper dive into dating. We know you have an opinion, we hear it all the time. Now is not only your chance to exercise your voice (anonymously), but learn about how Hong Kongers and fellow members of the lonely hearts club feel in our next issue.
Take the Time Out Hong Kong Dating Survey 2019 and be entered for a chance to win a dinner for two overlooking Hong Kong's skyline from the top of the peak at the Anglo-Indian Rajasthan Rifles (valued at $1600). A mess hall for lovers and fighters, come together, eat and socialise over simple, hearty British-Indian fare at Black Sheep Restaurants' newest addition.
Have more to say? Email us at info.hk@timeout.com and we might invite you down to the office for a chat over coffee (or beer).
By participating in this survey, you agree that you have read and accepted the prize draw terms and conditions, terms of use and privacy policy of Time Out.
More on dating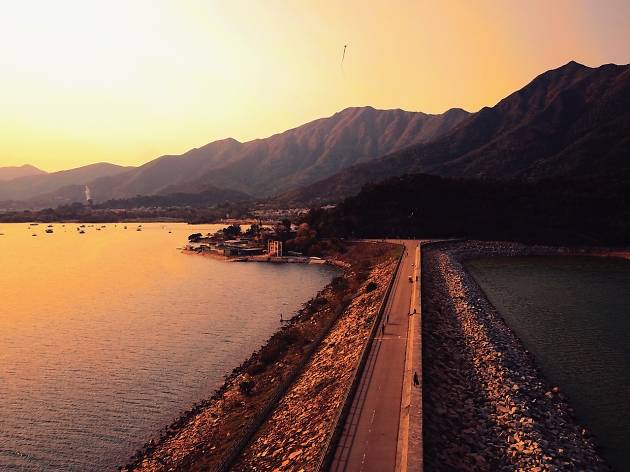 Dating in Hong Kong is notoriously difficult. That's why TOHK offers to set you up on your next date and even get you a free meal – sign up here if you want to give it a try, and here's what to expect.Regardless of whether you take that route to land a date, use apps or go about it the old fashioned way, rejoice that you've got your crush to agree to go out with you and you're here now, looking for first date ideas. These occasions are high-pressure affairs – screw up and it's game over. But it's tough to know what activities are too boring or too intense, too ordinary or too far out, too intimate or too distancing. We've sifted through all the best things to do in Hong Kong to find you the dates that are guaranteed to put your desired guy or gal into a total swoon.RECOMMENDED: Hong Kong has even more options than we've covered here – from cheap things to do for those on a budget to numerous scrumptious restaurants where you can wine and dine. Try there if these suggestions don't take your fancy.
Whether it's the hectic work culture, the sometimes transient nature of people's time in this city or just a simple surplus of assholes in the singles pool, dating is notoriously difficult in Hong Kong.We're here to help, though. We want to set you up on a date. To participate, simply fill in our form below. Not only will we try to match you with someone you just might like, we'll even throw in free food and drinks to make the conversation flow a little easier. Afterwards, we'll ask you to share for our Undateables feature what went well and maybe what went horribly, horribly wrong.Loading...