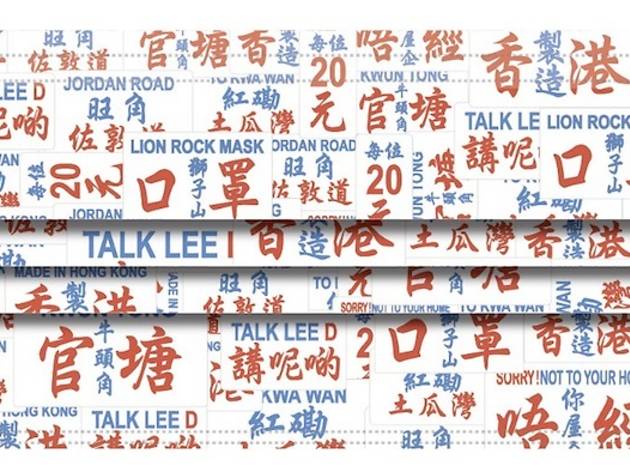 9 local face masks brands available in Hong Kong
A lowdown on all the local face masks brands available right now
Events are changing fast in the city right now, so it's important for us to keep up with all the latest updates on social distancing regulations and stay at home. If you must go out, however, remember to mask up! Hong Kong now has a handful of manufacturers and start-ups brands that are mass-producing face masks to provide for the public, so you have no excuse not to wear one! Here's everything you need to know about these Hong Kong-made masks.
Before we start, here are some lingo you need to know:
BFE - Bacterial Filtration Efficiency (can filter particles from 3 microns upwards)
PFE - Particulate Filtration Efficiency (can filter particles from 0.1 microns upwards)
VFE - Viral Filtration Efficiency (can filter particles from 0.1 to 5 microns upwards)
ASTM - An ASTM standardised face mask can be categorised as level one (low protection), level two (medium protection), and level three (high protection).


Local face masks brands in Hong Kong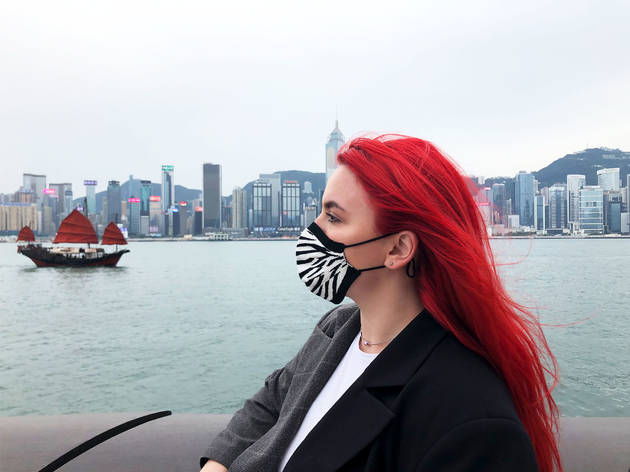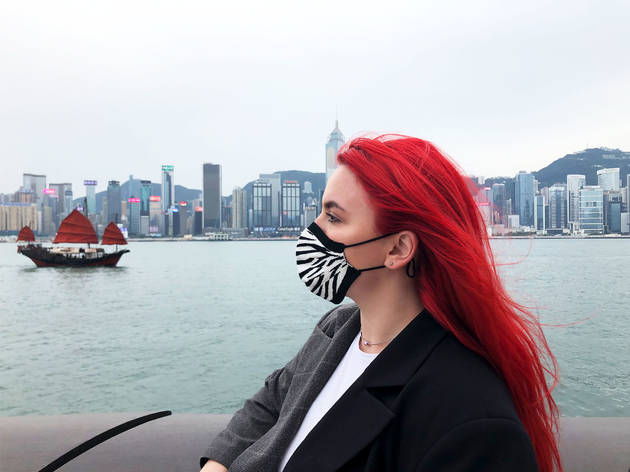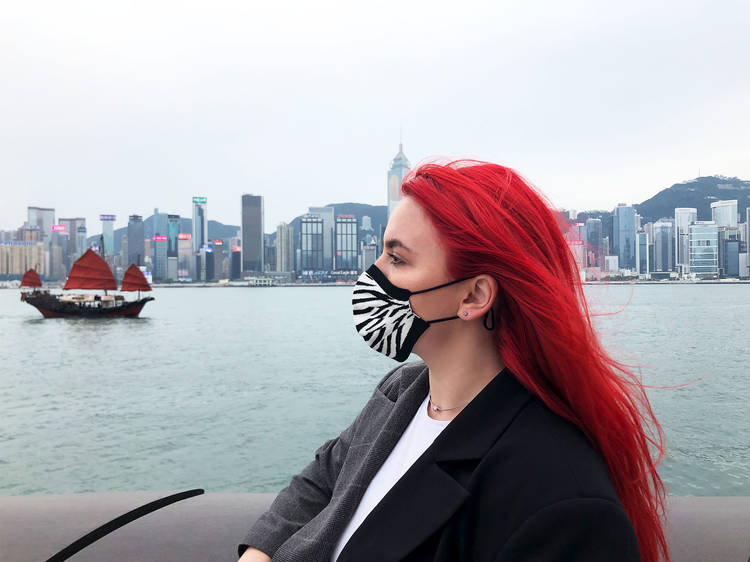 Photograph: Courtesy Feat.Fashion
Feat.Fashion specialises in functional and sustainable accessories that are good for you and the planet. For users seeking quality, comfort and style, the Feat.Mask is made with 72% sustainable viscose, made of pulp from renewable resource wood. They come in a range of expressive designs and patterns to choose from, in sizes suitable for adults and kids. The adjustable ear loops include their signature stopper – made of eco-friendly, biodegradable thermoplastic urethane – to ensure the best fit. The Feat.Mask can be washed in the washing machine with the complimentary sustainable washing bag (made from 100% recycled polyester). For every purchase made, Feat.Fashion will plant a tree, all in the name of the fight against climate change. The mask offers ample protection on its own, but replaceable filters are available for added protection. Browse their Instagram to view all the available styles. The masks begin at $120, and come with a washing bag and free local shipping.
Time Out Hong Kong in partnership with Feat.Fashion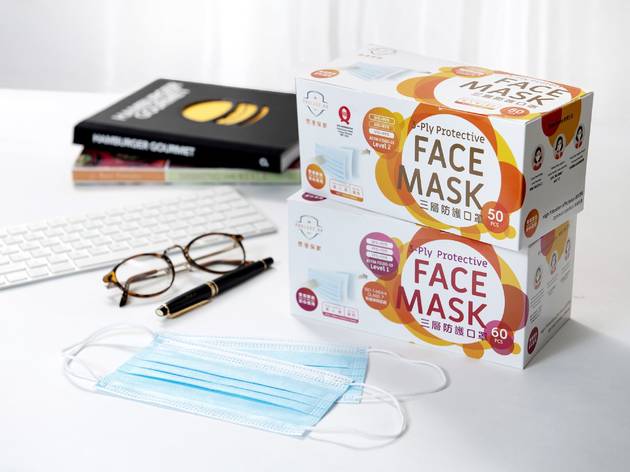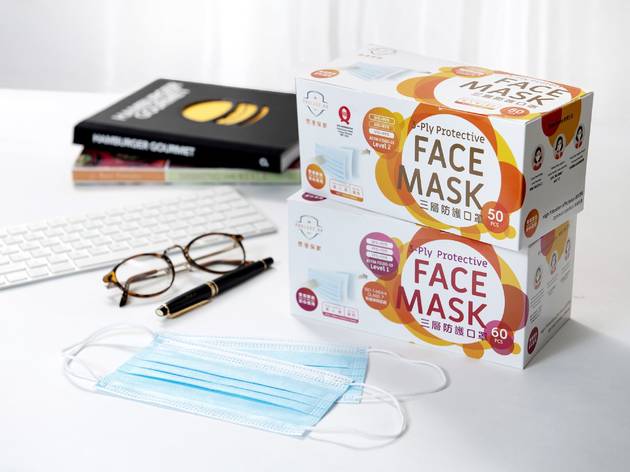 Photograph: Courtesy Procare HK
Established to combat mask shortages in Hong Kong, Procare HK strives to provide a steady supply of masks to all Hongkongers with four production lines that can produce four to six million masks every month. Procare HK has received the Q-Mark certification for excellence in manufacturing from the Hong Kong Quality Marks Council, with all masks meeting the international ASTM F2100-19 certification.
To give back to society, Procare HK introduced the Procare HK Campus Mask Promotion Program to offer students from low-income families with discounts. In addition, Procare HK also provides free masks to nursing homes and low-income families to help reduce their financial burden.
ASTM Level one masks
Adult, $138 (60 pcs/box); child, $158 (60 pcs/box)
BFE / PFE / VFE > 95 %
ASTM Level two masks
Adult, $150 (50 pcs/box); child, $120 (30 pcs/box)
BFE / PFE / VFE > 99 %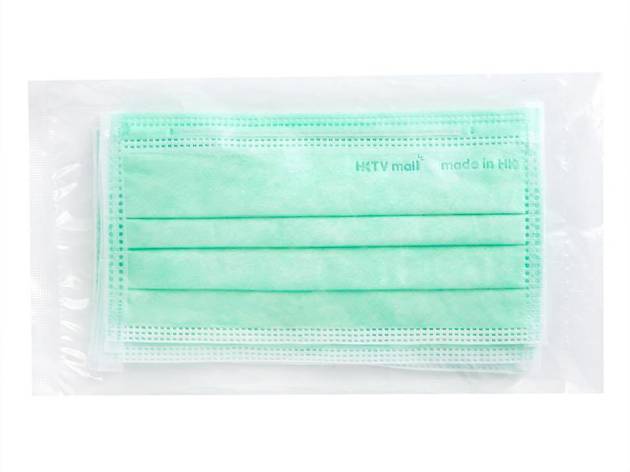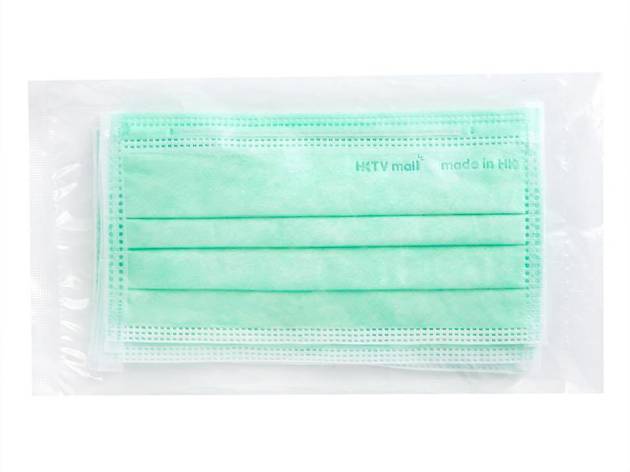 Photograph: Facebook/HKTVmall
Currently on sale for $65 for one set of 30 masks (three boxes of 10pcs), HKTVmall offers one of the best priced surgical masks on the market if you're looking for a cost-effective, locally-made surgical mask brand. To enjoy free (contactless) delivery, place an order of $800 and above with other HKTVmall items to have everything delivered to your doorstep. Due to high demand, individual customers are permitted to purchase only one set in order to ensure fair consumption and regulate supply. Check HKTVmall's Facebook for restocking and logistic updates. All three-ply masks (adult size) are SGS tested and meet the ASTM F2100-19 requirements, BFE / PFE / VFE≧98%.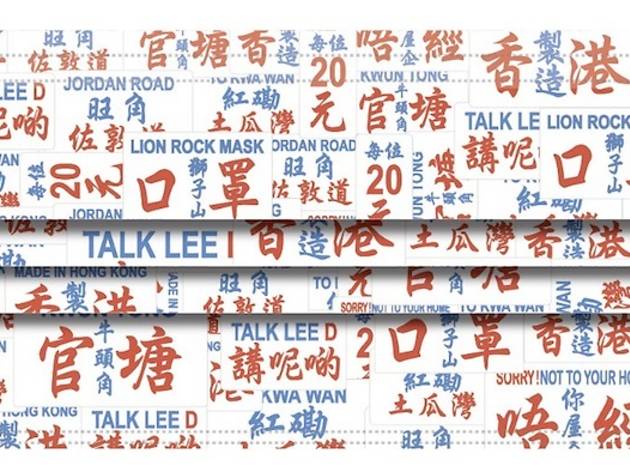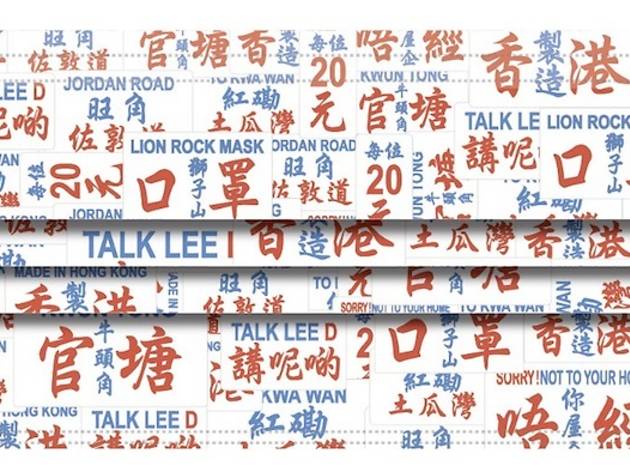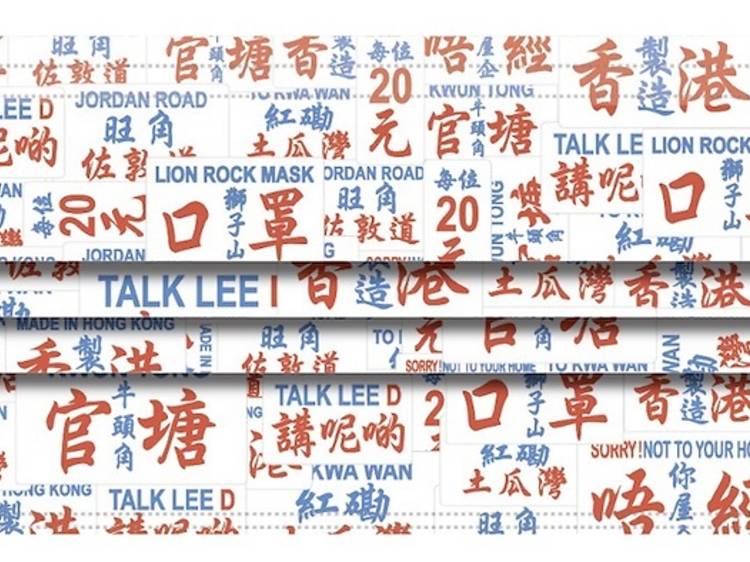 Photograph: Courtesy Shop Daily
Local mask brand LionRock Mask is set to release a brand new series of special edition face masks this summer. First up of the series, LionRock Mask is introducing a striking red, white, and blue mask that pays homage to Hong Kong's iconic minibus signs. The masks will be available for sale at the store and on ShopDaily. Stay up to date with the latest release dates on their official Facebook page.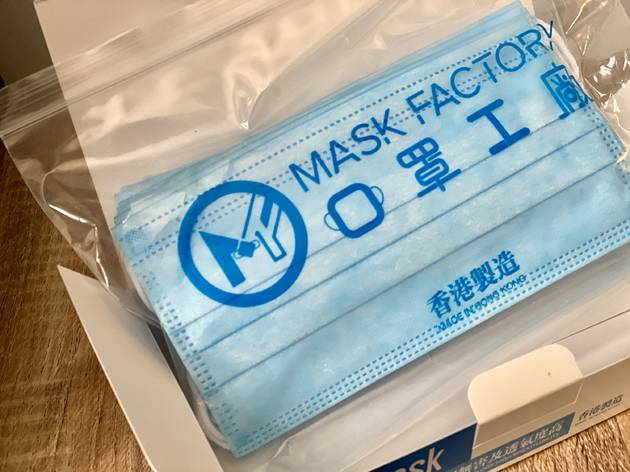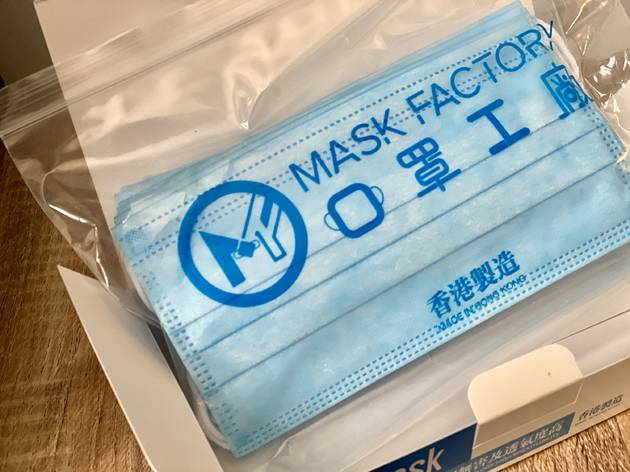 Photograph: AC
Founded in February, 2020, Mask Factory manufactures face masks made from nonwoven fabric. Spanning across a 20,000 sqft factory space with 12 production lines, Mask Factory has a large variety of masks available including B99, P95, P99, V99 face masks; P99 and V99 face mask loop; and the V99 nano four-ply face mask. Prices vary between $75 to $2,256, with the option for customers to subscribe to a three-month, six-month, or a year-round plan.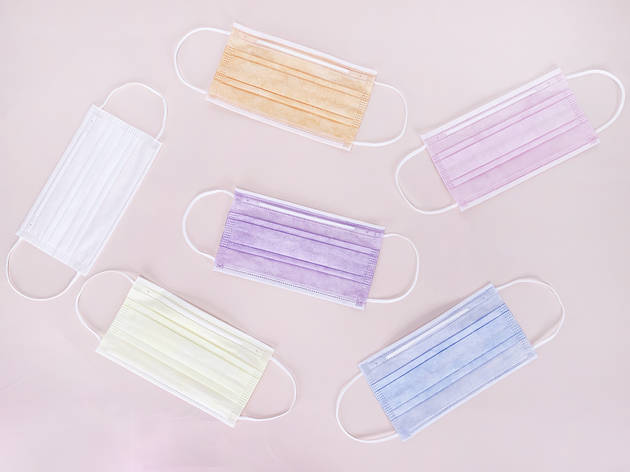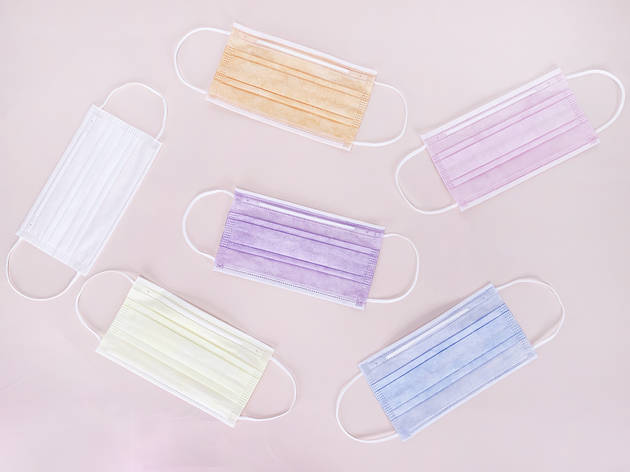 Photograph: Courtesy Gimans Care
During this unprecedented and indefinitely long pandemic, there's no harm in adding a bit of colour to your masks while shielding from the virus. Instead of the standard green, blue, and white masks, Gimans Care offers an array of pastel-coloured masks for you to choose from. The brand is one of the very few local mask brands (though, their factory is in China) that manufacture in child, junior, and adult sizes, so if you're on the lookout for masks for your whole family, look no further. Keep your eyes peeled on their official Facebook page for the latest updates. Giman Care's colourful masks meet the ASTM F2100 Level two and EN14683-2019 Type IIr requirements, with BFE / PFE / VFE ≧99%.
Adult and junior
White, $138 (50pcs/box); colour, $158 (50pcs/box); individual packaging, $98 (30pcs/box)
Child
White, $108 (40pcs/box); White with individual packaging, $78 (25 pcs/box); coloured, $128 (40pcs/box); coloured with individual packaging, $88 (25 pcs/box)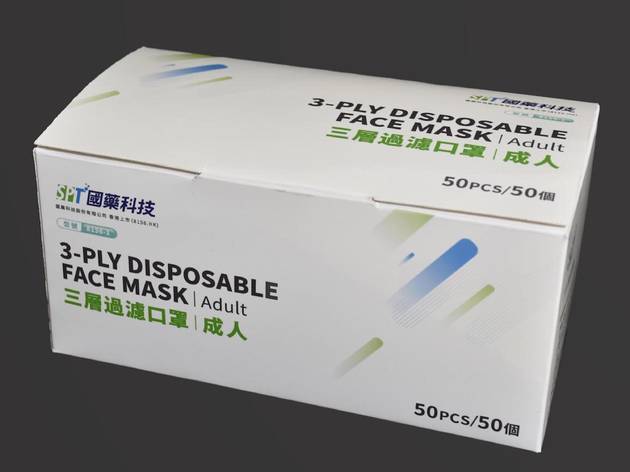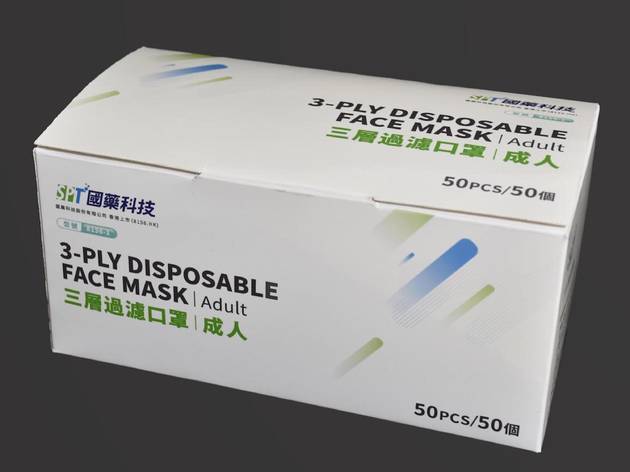 Photograph: Courtesy SPT Mask
Sinopharm Tech Holdings Limited manufactures adult-sized surgical masks as well as N95 standard masks on their e-shop. The three-ply adult face masks are all ASTM Level one certified, while the N95 masks are all BFE / PFE / VFE ≧99%.
Three-ply adult masks
Non-member, $128; member, $88; VIP member, $80
Three-ply student masks
Non-member, $120; member, $78; VIP member, $70
N95 adult masks (20pcs/box)
Non-member, $660; member, $400; VIP member, $330
N95 adult masks (50pcs/box)
Non-member, $1,150; member, $800; VIP member, $750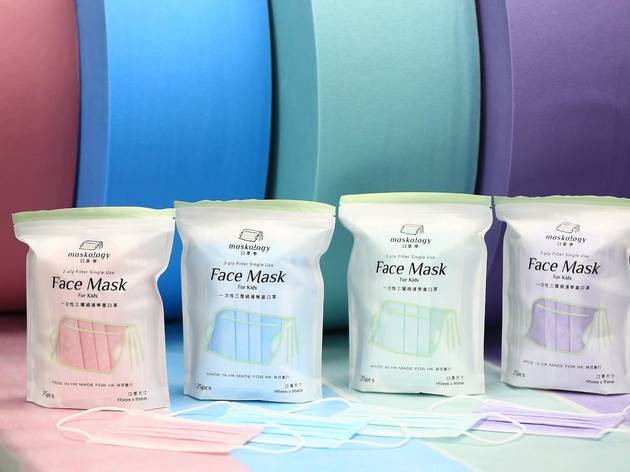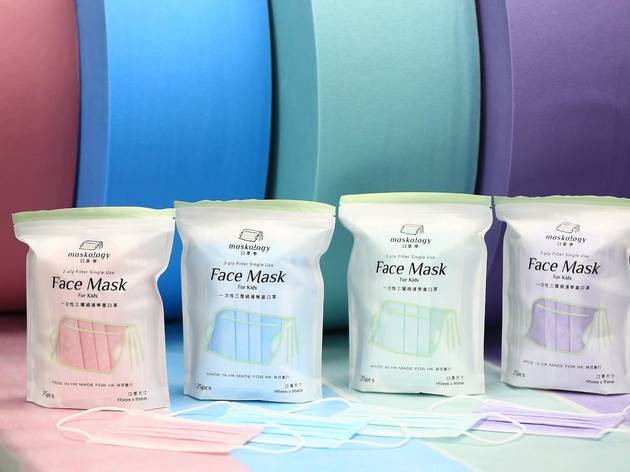 Photograph: Courtesy Maskology
"Scrambling for masks might be a struggle, scrambling masks for children is an agony". Two Hong Kong dads who work in the education sector noticed the prevalent scarcity in children's masks on the market and decided to take it upon themselves by launching a children's mask brand. These two thoughtful dads also took the common discomfort children may encounter when wearing masks into consideration and brought out the 'earsaver', an adjustable plastic band, to alleviate the discomfort mask-wearing causes. Mask holders are also available for sale to minimise the use of tissues to wrap masks when eating as an environmentally conscious effort.
Masks are available in pastel blue, pink, green, and purple. Every Maskology mask complies with the highest classification of Type IIR for the EN14683 and ASTM Level one(BFE> 99%, PFB> 95%)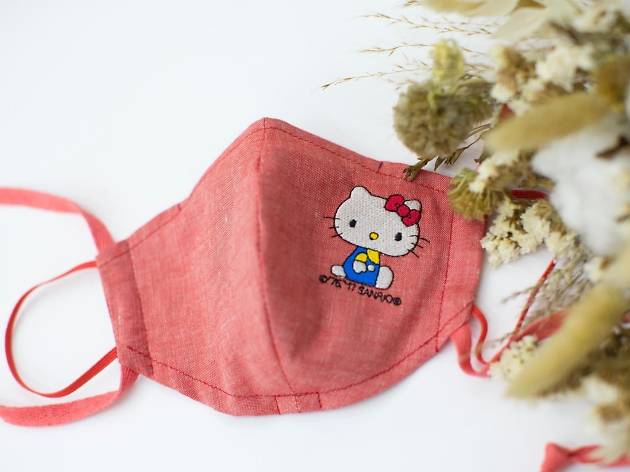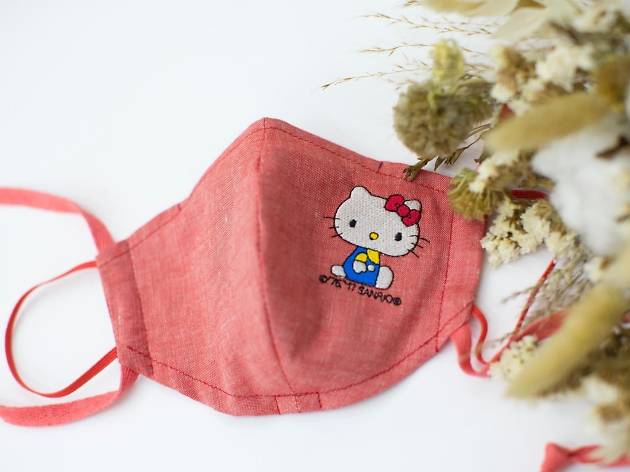 Photograph: Courtesy HK Mask
If you're looking for something a little more sustainable, HK Mask is your answer. Initiated by Dr K.Kwong, a former CUHK lecturer with a PhD in chemistry from HKU, HK Mask is a joint effort between Kwong, and local companies Sew On Studio and Focus Filtration and Engineering Limited.
Manufactured by Sew On Studio, cloth pieces are sewn together to create reusable face masks that allow disposable filters, made by Focus Filtration and Engineering Limited, to fit inside a pocket. Keep your eyes peeled on Sew On Studio's Facebook for announcements on purchases, and we highly recommend checking out Kwong's Facebook where he regularly shares tips and insights on preventing the virus.
Stay healthy
Enjoy a gourmet meal at home with these great deals on food delivery and takeaway.
Let your mind wander and explore the world without even getting out of bed.