Smart watch buying guide
We dive into the best tech options for your wrist. Here are our picks for the best smart watches!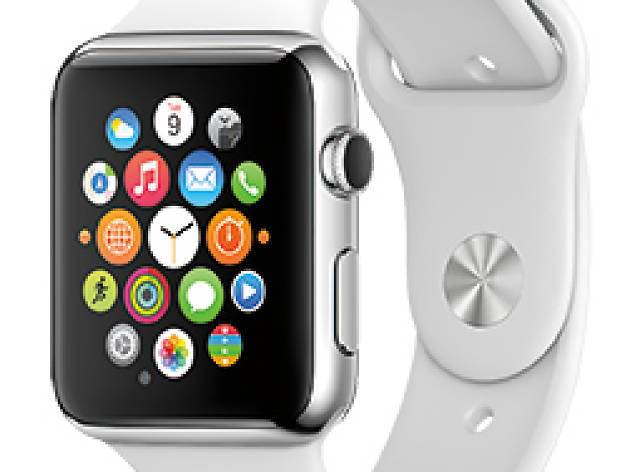 When we put together what the best watches in Hong Kong, or the best shops for accessories in Hong Kong are, we always have a specific type of reader in mind. This time, we put together some of the best bits of tech you can put on your wrist. As they say, the watch is a suit for the wrist, so it's time to look your smartest!
Best smart watches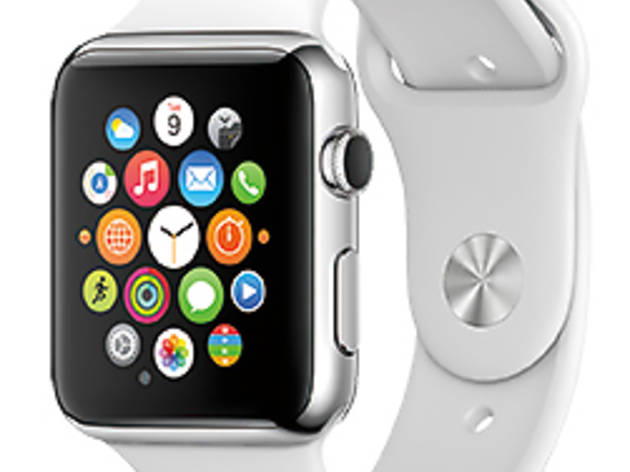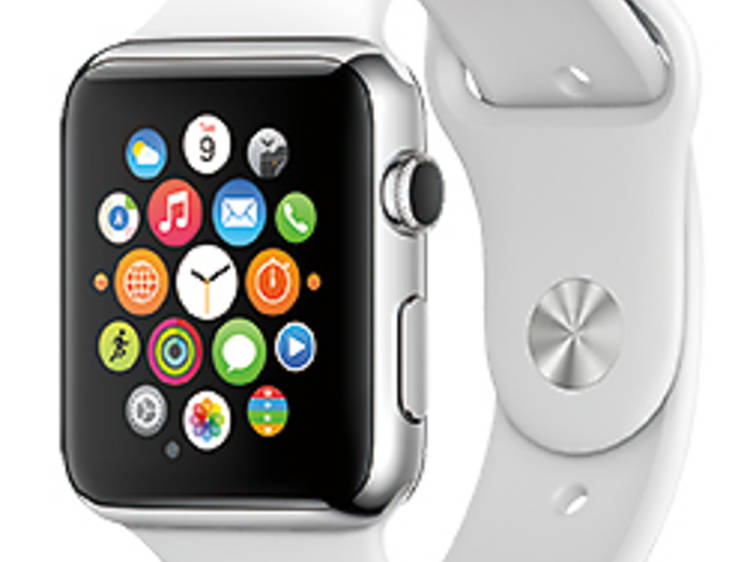 Apple Watch
The Apple Watch comes in either an aluminium, stainless steel or 18-karat gold case, in either 38mm or 42mm sizes, and with a choice of straps. The Sport version, with its aluminium body and Ion-X glass is 30 percent lighter, while the yellow and rose gold options of the edition are pure luxury, with price tags to match. All these choices aside, the Apple Watch is designed to be simple. From sports to maps and messaging, the watch has you covered with its apps and there are now Apple Watch-specific apps available to download too. Battery life is one sticking point, with an estimated 18-hours of usage, but if version one did everything perfectly we'd never buy another, would we? $2,728, Shop G01-03, Hysan Place, 500 Hennessy Rd, Causeway Bay, 3979 3100;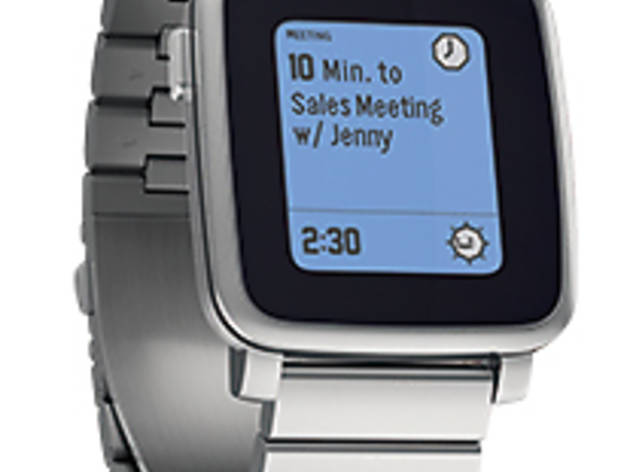 Pebble Time
On the back of its hugely successful Pebble Watch, the American company has successfully completed a second Kickstarter project for its new model, Pebble Time. One noticeable upgrade here is a full colour screen – a 1.25in colour e-paper unit with LED backlight. It also adds a microphone and a new operating system. It's 20 percent thinner (just 9.5mm), waterproof and lasts for up to seven days on a single charge. Using Bluetooth, it pairs with either Apple or Android devices, offers notifications, provides fitness tracking and can link to a range of apps on your phone. It might not be as polished as some of the other offerings here, but its utilitarian nature means this could be another success for the company. $1,542, available at Wilson, Shop 4, 11-13 Yee Wo St, Causeway Bay, 2576 8809;
Fitbit Surge
Described by its manufacturer as the 'ultimate fitness super watch', the Fitbit Surge features GPS tracking and a heart rate monitor along side the normal movement sensors for steps, distance, calories burned, floors climbed and activity minutes. The monochrome LCD touchscreen also provides call and text notifications from your mobile and lets you control your playlist. A vibration in the band alerts you to reaching daily goals, incoming messages, calls from your phone or as a silent alarm to wake you up. Its battery also lasts up to an impressive seven days on one charge. $2,098, available at Broadway Shop 16, 26 East Point Rd, Causeway Bay, 2890 6818;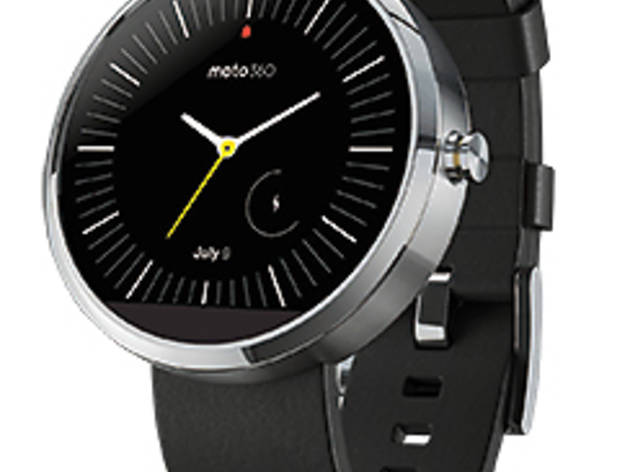 Motorola Moto 360
The Moto 360, despite now being over a year old, is arguably still the best looking of the current flock. The display is a 1.56in LCD, though it doesn't cover the full circle face, leaving a small blank area at the bottom for the light sensor, which becomes noticeable once you're using it. The watch includes an optical heart rate sensor and pedometer, and now runs the Android Lollipop software, so includes all the usual apps from navigation to music. The battery is a weak point here, lasting around 30 hours on a full charge, though it can make use of a wireless charging dock, which turns the watch into a nightstand. $2,180, available at Manu, Shop 114-115, Wan Chai Computer Centre, 130 Hennessy Rd, Wan Chai, 3489 9822;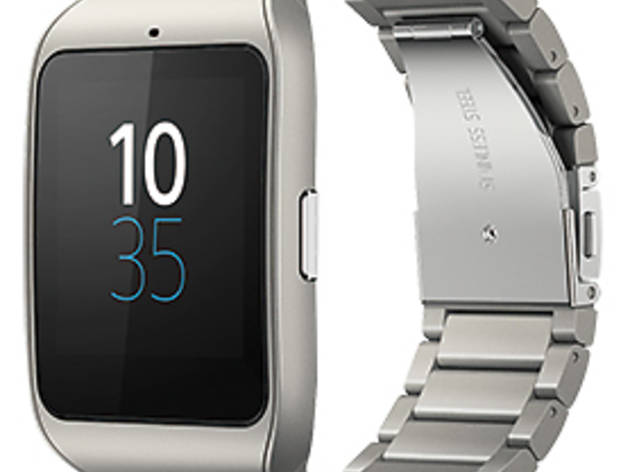 Sony SmartWatch 3
Bridging the worlds of sports and fashion, Sony's SmartWatch 3 features a 1.6in full colour LCD and runs the latest Android OS, which brings you a familiar interface complete with standard functions such as messaging, search, travel and weather. There's voice command, touch or gesture control and easy at-a-glance notifications for incoming calls, texts or appointments. For sports, it uses an accelerometer, gyro and GPS to track your progress, and you can load the watch up with music and link directly to wireless headphones. In addition to the four colour sports style bands, it is available in stainless steel with a link chain or with black or brown leather straps. $2,198, 16/F, East Point Ctr (Old Wing), 555 Hennessy Rd, Causeway Bay, 2882 0101;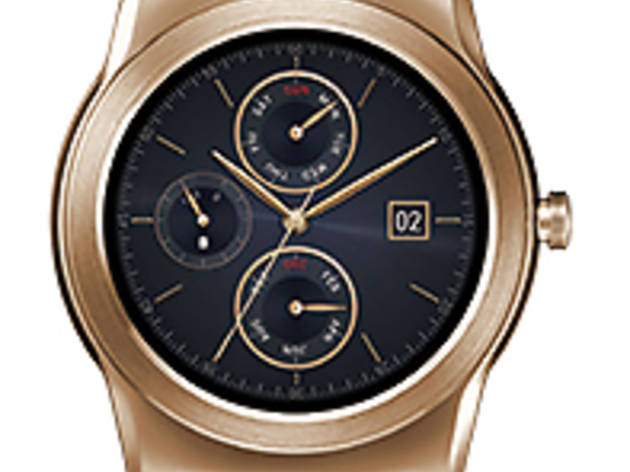 LG Watch Urbane
This is LG's most stylish smart watch to date. Though almost identical to its G Watch R in functionality, the stainless steel body and classic strap give it an edge, looks wise. It features a round 1.3in OLED display and runs Android's latest Lollipop 5.1.1 software. At first glance the Urbane could pass for a regular dress watch, which is part of its charm, but go past one of the many watch face options and you're in standard territory. There's Wi-Fi support to use apps and notifications when your phone is further away and the full array of Android Wear fitness (complete with heart rate sensor), music, messaging and email apps. The battery life here is pretty good too, lasting around two days on a single charge. $2,998, available at Broadway, Shop 02, Hang Lung Ctr, 2-20, Paterson St, Causeway Bay, 3427 9828;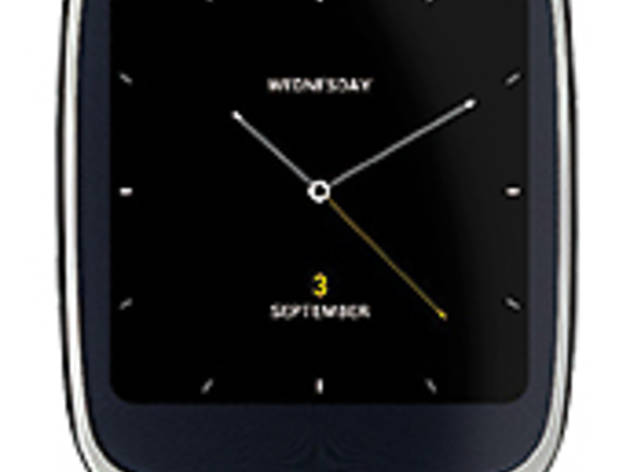 Asus ZenWatch
As a winner of the 2015 iF Design Award, the ZenWatch is exquisitely crafted. It features a 1.63in touch display in a case that follows the contour of your wrist. It also features the Remote Camera app, which allows users to display their phone's camera viewfinder remotely on the watch. Other exclusive apps include What's Next and Do It Later, both designed to help organise your schedule and juggle your workload. It can also track and display your health-related stats including steps taken, heart rate and exercise intensity. $1,280, available at Wise Computer Tech, Shop 119-120, Wan Chai Computer Centre, 130 Hennessy Rd, Wan Chai, 2838 0046;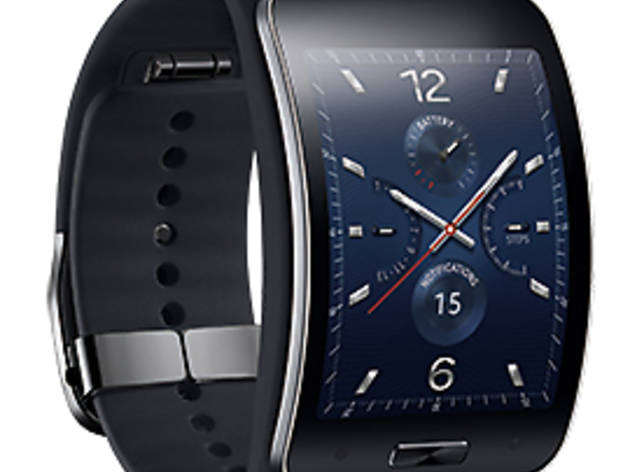 Samsung Gear S
More at the fashion end of the smart watch market comes Samsung's Gear S. This model features a two-inch curved AMOLED screen
and can work independently of your smartphone, using 3G, Wi-Fi and Bluetooth to make and receive calls and messages. All this makes it feel more like a phone on your wrist rather than an accessory. There are all the regular features such as contacts, calendar, weather updates, a music player, plus Samsung's S Health and Nike+ for fitness tracking that uses the built in GPS, heart rate and movement sensors to monitor your progress. Despite the large screen the Gear S does well with power and offers nearly two days' usage on one charge.$2,704, Shop 332, 3-37 Canton Rd, Tsim Sha Tsui, 2735 7008;