The best beauty advent calendars you can get in Hong Kong
Counting down to Christmas has never looked so good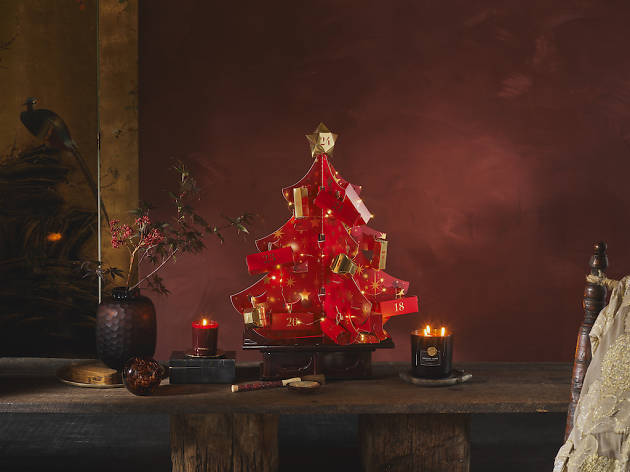 Forget about the big unwrapping on December 25, Christmas is all about opening presents every single day of the month. Or at least that's what many swank retail brands believe. Yes, these days, advent calendars are no longer limited to tiny chocolate treats, you can now count down towards the big day with a myriad of skincare products and cosmetic goodies from the likes of YSL and Charlotte Tilbury. Here are just some of our faves to unwrap this December.

RECOMMENDED: For more Christmas shopping, check out these festive markets, or browse around these great independent shops in town.
Best beauty advent calendars in Hong Kong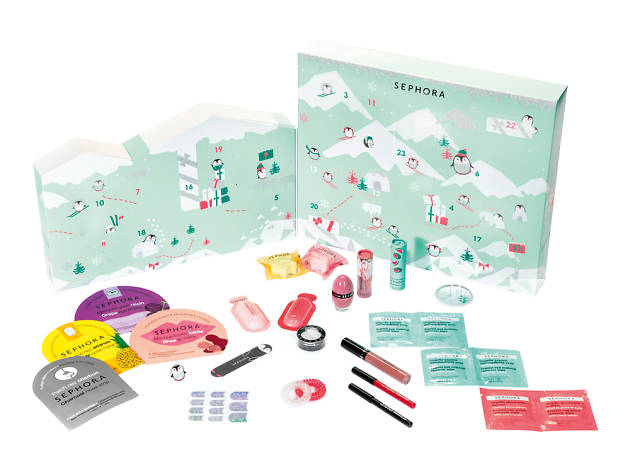 Sephora/Lipsfoto
Most makeup and skincare lovers are no strangers to hitting up Sephora to shop for overseas cosmetic brands at affordable prices. This holiday, Sephora is hopping on the advent calendar bandwagon with its Frosted Party calendar where you roam around the snowy mountain to reveal Sephora's very own house brand cosmetics treats. There's everything from bath bombs and lip mask to useful extras like nail polish and snazzy hair rings and, uh, a penguin brooch. Talk about being treated like a princess.

The New York apothecary is taking the best care of you this December with the help of its crowd-favourite advent calendar. Known for its range of skin, hair and body care products for every skin type, this is your chance to try out some of its bestselling products as well as deluxe samples. Housed inside a festive storybook where Mr Bones' adventure in New York is illustrated throughout, these travel-sized babies are perfect for any jet-setters out there or anyone who is planning a trip this Christmas. Redeemable for $495 upon spending $500.
Jump into the winter tale of L'Occitane this December and treat yourself to a wonderful gift every day right up to the big Christmas Day! Designed by award-winning Taiwanese illustrator Hsinping pan, this beautiful calendar is packed with a slew of goodies like their signature hand cream, shower gels, lip balm, soaps, bath cubes, moisturizer, cleansers – basically everything you need for a perfect pampering session this winter.
This Christmas, Rituals is here to celebrate the festive goddess in you with a 3D Christmas tree advent calendar! Featuring a unique collection of 24 luxurious Ritual products, you'll be in for a wonderful surprise as you countdown the days towards Christmas. We're talking cleansing foam, body mist, mascara, face oil, face mask, mini candles, shower scrub – the whole lot. A beautiful red and gold Christmas tree adorned with surprise-filled ornaments, and it's only for $880? We're sold.
This French cosmetics brand has been winning hearts thanks to its signature kitty-themed cosmetics, featuring illustrations of Paul & Joe's resident designer Sophie Mechaly's own cats, Gipsy and Nounette. Pushing out its largest advent calendar to date, this precious coffret is stuffed with oodles of massively popular items. From its cat-shaped tip lip balm to best-selling skincare and body care items, your inner feline spirit will certainly be purring with joy this season.
We're sure all you beauty queens out there are no strangers to Charlotte Tilbury. Presenting the "Glittering Galaxy of Make-up Magic", this dazzling advent calendar holds 12 beauty weapons in total including the brand's best-selling iconic Matte Revolution Lipstick, the award-winning Magic Cream moisturizer, the "ultimate red-carpet essential" Goddess Skin Clay Mask and much, much more.
Net-A-Porter
Spoiled for choice with advent calendars? Can't seem to settle for just the one brand? Then head over to Net-A-Porter and grab yourself a "25 Days of Beauty" calendar. Don't be fooled by its minimalistic packaging because let us assure you, what's inside is far from underwhelming. Charlotte Tilbury, LasFood, Dr Sebagh, Marc Jacobs, Hourglass, KORA Organics, Omorovicza… the list goes on. Whatever it is you're looking for, this one-stop-shop advent calendar has got everything you need for that picture-perfect look this season. net-a-porter.com
Die-hard YSL Beauté fans will be happy to hear that the brand is here with yet another glamorous advent calendar this year. Inspired by the glistening night sky, the calendar has 24 stellar products waiting for you to discover each day (that's if you can actually wait that long). We won't spoil anything for you with this one, but we can tell you that there are three full-size products, six different fan-favourite lipsticks, four luscious fragrance and a whole lot more waiting for you.


You can't go wrong with the classics. Joining in on the festive calendar game for the first time this year, Giorgio Armani Beauty's elegantly designed calendar holds a total of 24 products. Wrapped in red and gold, you'll find delightful surprises such as lipstick, perfume, eye cream and other various skincare products in both full and travel size.
Watch out candle fiends, the Parisian luxury brand Diptyque is back at it again to bring you 25 little treasures this festive season. This year starring limited-edition festive pendants and a Christmas-only candle scent, Pin Protecteur, along with various fragrances, body care items and of course, mini scented candles, you're guaranteed to be smelling fantastic every day throughout December.
For a seriously classy advent calendar, look no further than Maison Christian Dior's enchanted edition. Flip open the sleek white covers to discover 24 reasons why Hong Kong ladies are wild for this brand. Designed by the renowned French interior designer Vincent Darré, behind each window lies an iconic Maison Christian Dior creation or limited-edition miniatures including fragrances, candles and skincare products.
Getting in on the advent calendar game and rolling out its own version stuffed with 24-days-worth of goodies, the calendar is beautifully illustrated to look just like a London townhouse as a tribute to the brand's homespun origins. You'll get to treat yourself to daily surprises of mini colognes, scents and candles while smelling fantastic every day counting down to Dec 25. Yes, it's an investment. But is it worth it? We'll let you decide.
Want to do more shopping this Christmas?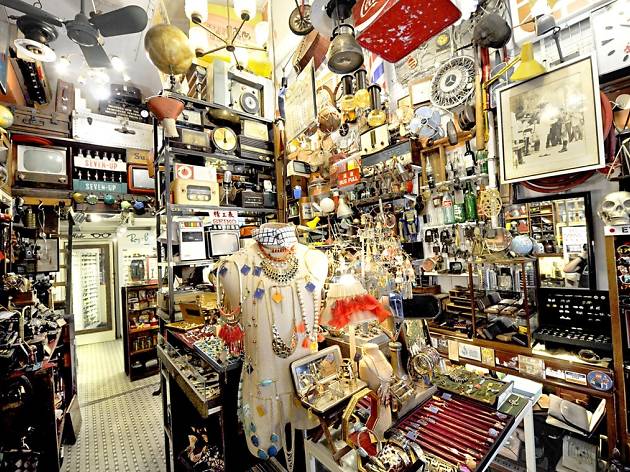 Hong Kong has long been famous as a shopping destination. We've got both great malls and fantastic street markets that are well worth shoppers' time. And a fantastic range of small, independent shops that are perennially interesting to browse and which fly under the radar.