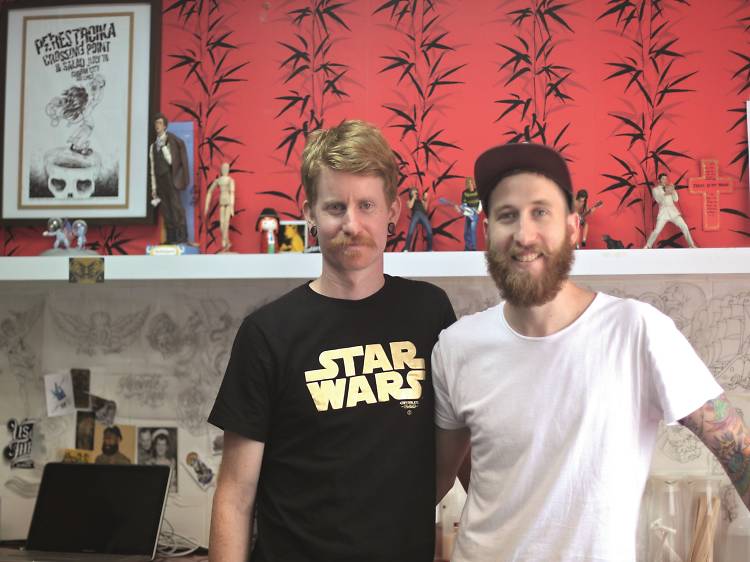 Star Crossed Tattoo: Rich Phipson and Ross Turpin
Style: Neo-traditional
Clientele: Expat guys, local and travelling girls.
Price: $1,000 an hour (for over two hours); Smaller pieces start from $500.

What's it like? Walking in is like walking into your friend's flat, cue comfy sofas and soothing music. Then you see Rich and Ross – South Africans who came to HK a year ago to pursue their dream of running their own studio.Why did you become tattoo artists?Ross: We were both in advertising and hated our lives. We could see a need in South Africa for tattoo artists who cared about the craft.What do you love most about your job?Ross: The people we meet – we get to see the world through our clients' eyes and it makes every day different.Any advice for someone who wants to get a tattoo? Rich: Choose something timeless and don't worry about it not looking good when you're 80 because you won't look good when you're 80 anyway!