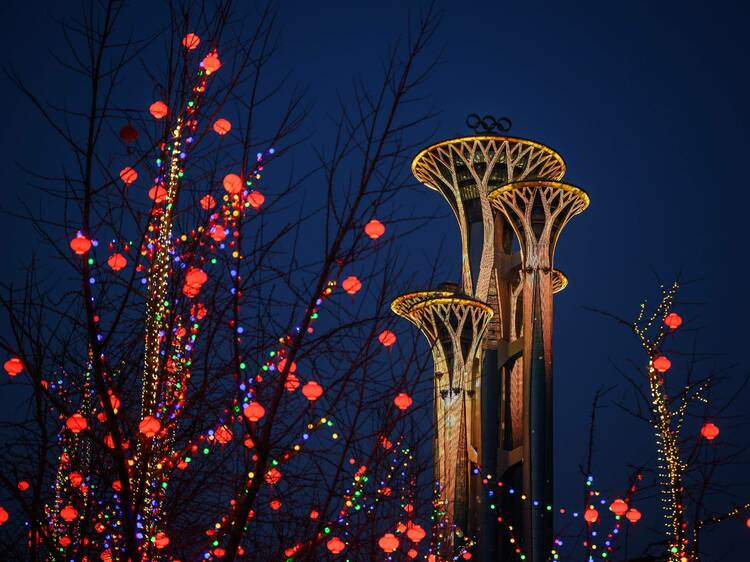 Photograph: Fabrice Coffrini/AFP
What to expect at the 2022 Winter Olympics closing ceremony?
The Games will officially finish with a closing ceremony and will be directed by famed Chinese director Zhang Yimou. As with the opening ceremony, expect to see the return of the snowflake motif on Sunday night.
International Olympic Committee President Thomas Bach will declare the Games closed and the Olympic flame will be extinguished. The Olympic flag will be lowered and the flag of the next host country, Italy, will be raised alongside the flag of the current host, China. Expect to see teasers of what's to come for the 2026 Games and a 10-minute performance that will include Milan-born singer Malika Ayane and violinist Giovanni Andrea Zanon.
The 2022 Winter Olympics will come to an official end with a fireworks finale.