13 things you can do in Hong Kong you can't do anywhere else
Hong Kong has loads of great things to do, but these are the best activities exclusive to our city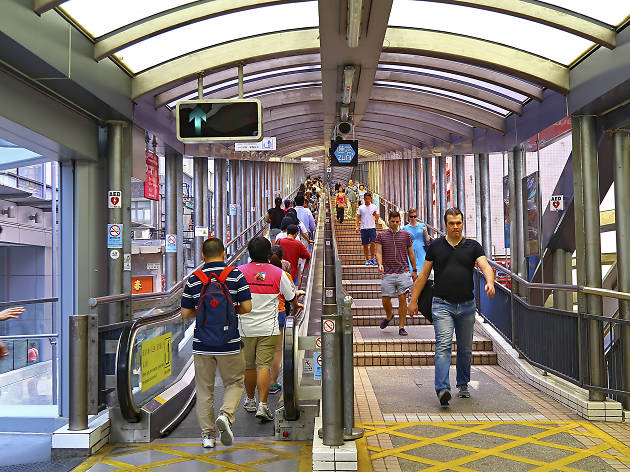 Spending our waking hours in MTR tunnels, elevators and office cubicles, us Hongkongers sometimes forget that there's a one-of-a-kind world city all around us. If tourists are excited about our city – and Hong Kong has more visitors than any other city in the world – why shouldn't we be too? To help us all fall back in love with our home, here are 13 things you can only do in Hong Kong. We heart you HK. By Sam Sinha

13 things to do in Hong Kong you can't do anywhere else
1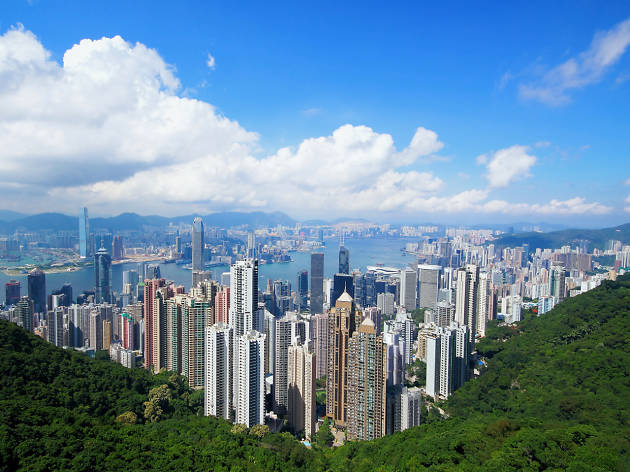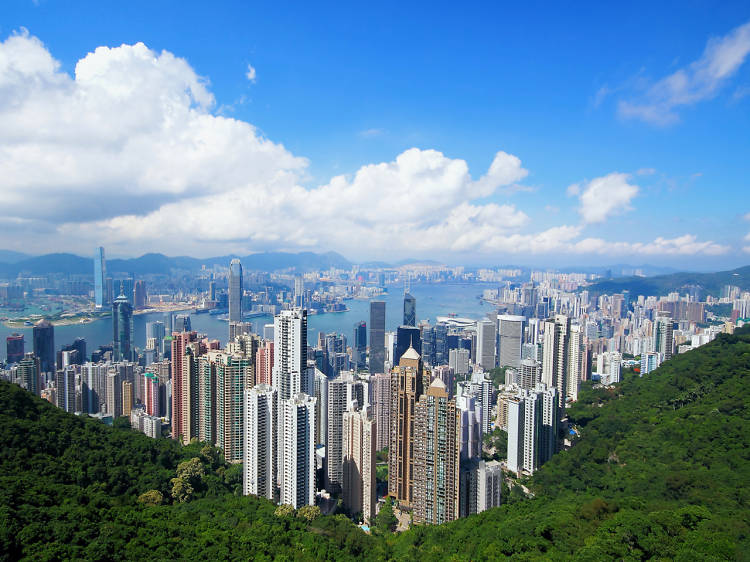 Hike up a mountain in the middle of the city
There's nowhere quite like Hong Kong for its extreme clash of urban development and nature side by side. You can go from the centre of one of the world's most densely populated cities to a wild mountain top overlooking the sprawl almost instantly. It's an overlooked facet of Hong Kong and it never fails to wow visitors.
2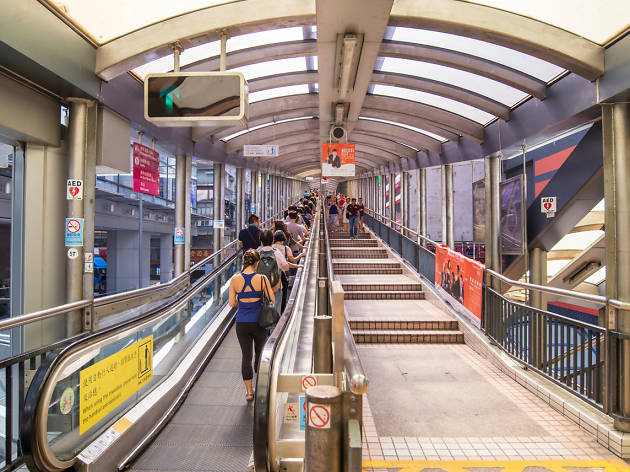 Ride the longest outdoor covered escalator system in the world
We take it for granted these days but this is really some achievement. Opened in 1993, the escalator cost $240 million, even back then. It covers 135m of vertical streets and saves many a pedestrian a sweaty trudge up the slopes of Central. Heck, we love our escalators so much here Ocean Park is home to the world's second longest outdoor covered escalator system. Go Team HK!
3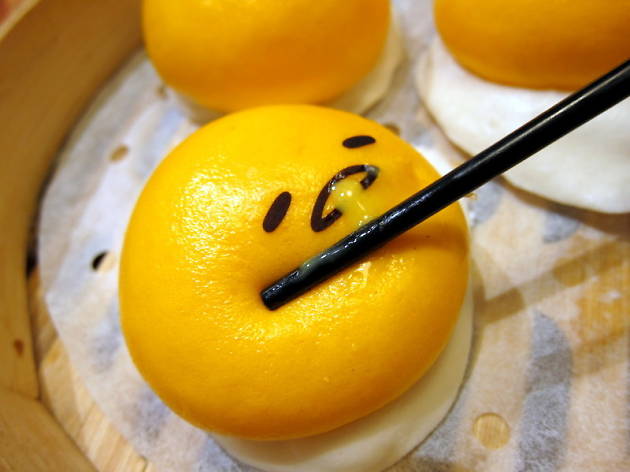 This playfully put together foodstuff couldn't be more Hong Kong if it tried. Over the years, dim sum artists have become more and more creative with masterpieces ranging from cute pigs to all manner of Disney characters. And let's not forget the ones that vomit their fillings when squeezed...
4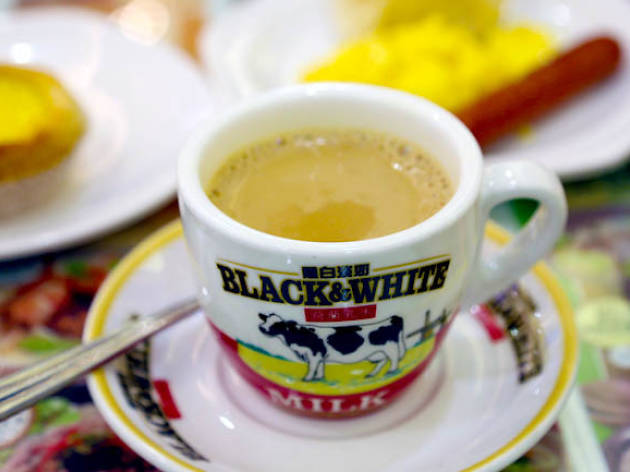 Taiwan's got its bubble tea, Malaysia its teh tarik, but none of them are like a good cup of lai cha. Strained through pantyhose, brewed for god knows how long, and featuring the opulence of Black and White's famous evaporated milk, Hong Kong milk tea is creamy, slightly sour and a full-on local institution.
5
Have a drink in the highest bar in the world
Nowhere in the world can you have a drink – from a licensed establishment – higher than in Hong Kong. Sure, you could take a six-pack up Everest for some higher altitude boozing but would it be worth the bother? At the top of the ICC, it's Ozone that holds this official accolade. The drinks are good and the views even better. So yeah, save Everest for later.
6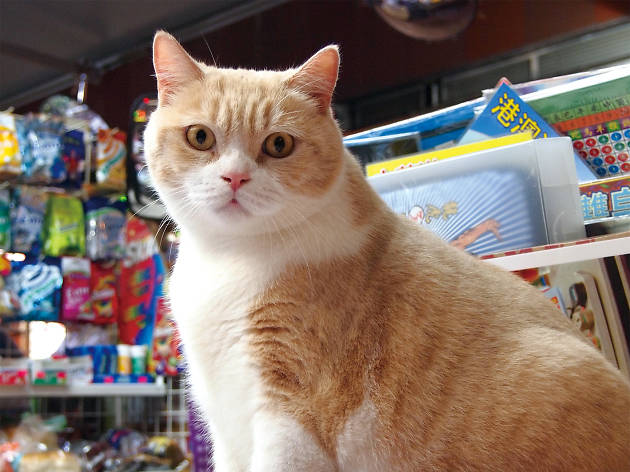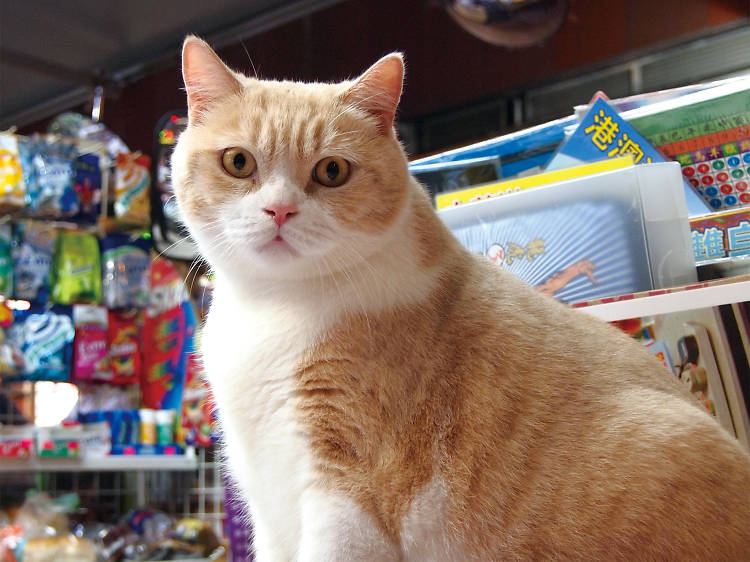 Photo by Tango Chan
Hang out with celebrity shop cats
Shop cats are officially a thing in Hong Kong – photographer Marcel Heijnen has published a book on them – and none is more famous than Brother Cream. His ordeal, after being stolen from his convenience store home in TST, made front page news and amassed a huge following for the famous feline. He has since retired but makes the occasional appearance at book fairs to promote his biography. If you can cat-ch up with him, try to get a paw-tograph.
7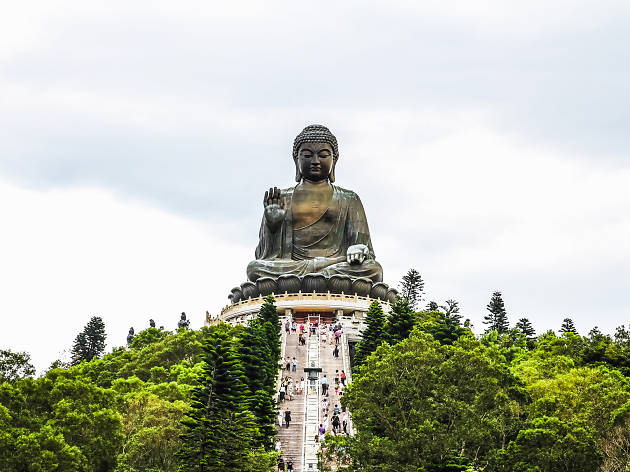 Visit the largest seated bronze buddha statue in the world
The Tian Tan Buddha statue, aka Big Buddha to you and me, is one of those tourist sites that Hongkongers love to hate on. True, it's not that old and the purpose built 'village' next door is full of overpriced shops, but there's nothing comparable anywhere else.
8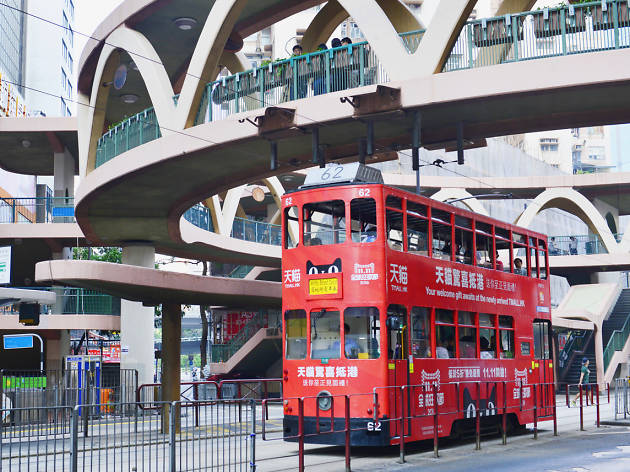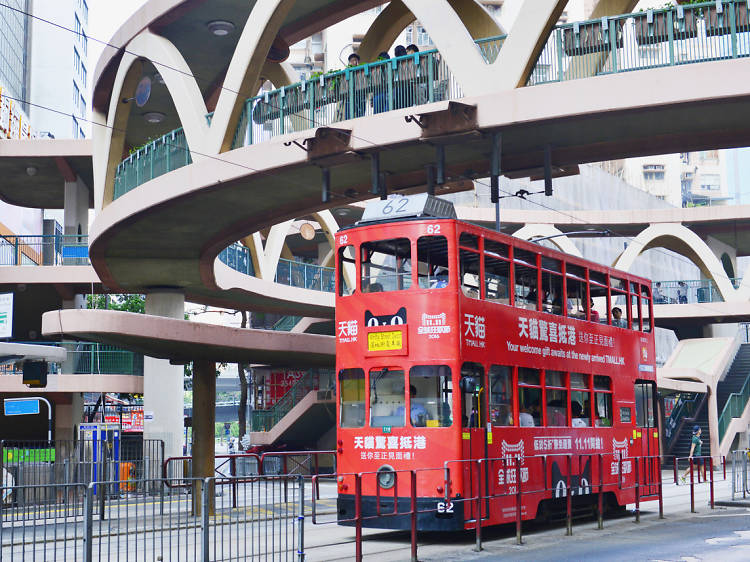 Ride on a double decker tram
Okay, similar trams still exist in places like Dubai and Blackpool, but our home is the only place to have a full working fleet of two story trams. We do like to build upwards, after all. They may be somewhat slow, frequently over-crowded and noisy, but they're uniquely Hong Kong, and that's got to count for something.
9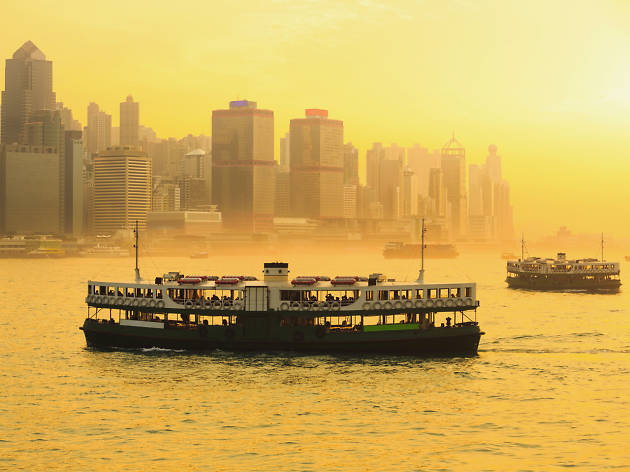 See a futuristic nightscape from the Star Ferry
Sticking with transport... Other cities have ferries too, sure, but the Star Ferry is a pretty special little chugger and delights with its unparalleled view of Hong Kong's Blade Runner-esque skyline. In contrast to the high tech buildings, the oldest ferry in service was built in 1956 and the original dates back to 1871. The service remains one of the cheapest and most convenient options for crossing the harbour, offering a more relaxing ride than the underground alternatives.
10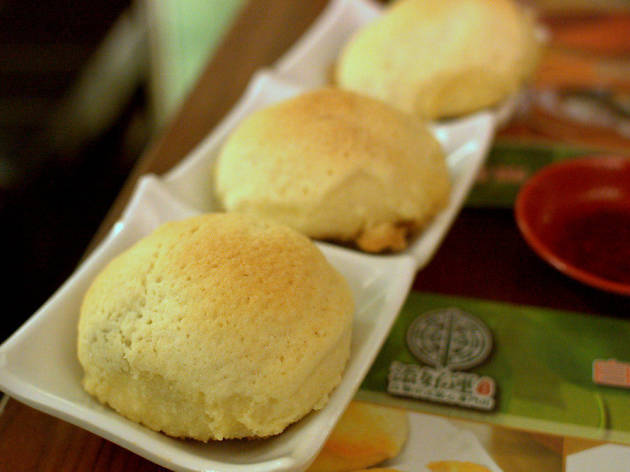 Eat Michelin star dim sum for $50
Since 2016, Singapore's Hong Kong Soya Sauce Chicken Rice & Noodle has somewhat stolen our thunder and record for 'cheapest Michelin star food in the world'. Still, Hong Kong remains unbeatable for the top of the line, cheap as chips dim sum over at the Sham Shui Po branch of Tim Ho Wan. Even if you're not blown away, at least you won't be blowing a hole in your pocket.
11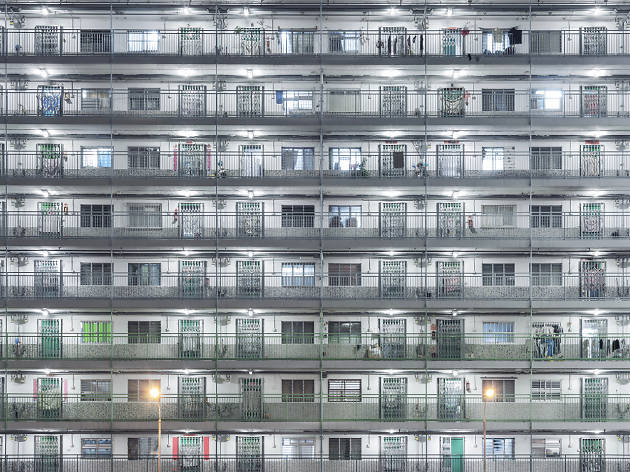 Rent a shoebox for a fortune
On the flip side, we have the most expensive property in the world when valued per square foot. With two units on The Peak selling for over a billion dollars recently – that's $132,000 per square foot – things are a little out of hand. And most of us can only afford to live in what's pictured above. It just proves this is one of the most desirable places to live in the world, though, right?
12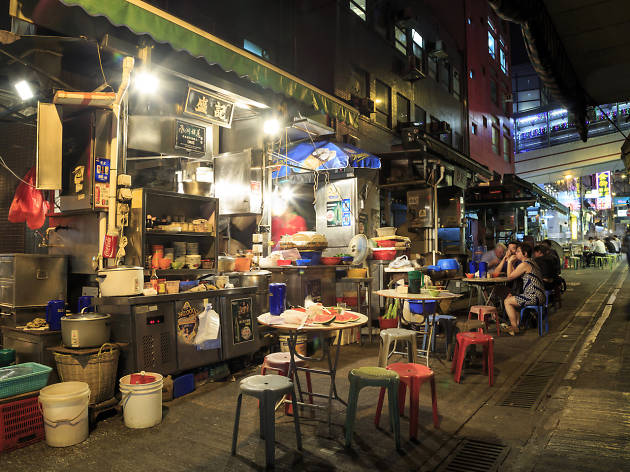 Nowhere does outdoor eating quite like Hong Kong. Sandwiched between skyscrapers, these tiny shacks are a dying breed. With only around 25 left and no new licenses forthcoming, this is one thing you can do in Hong Kong that soon, maybe, you won't be able to do anywhere.
13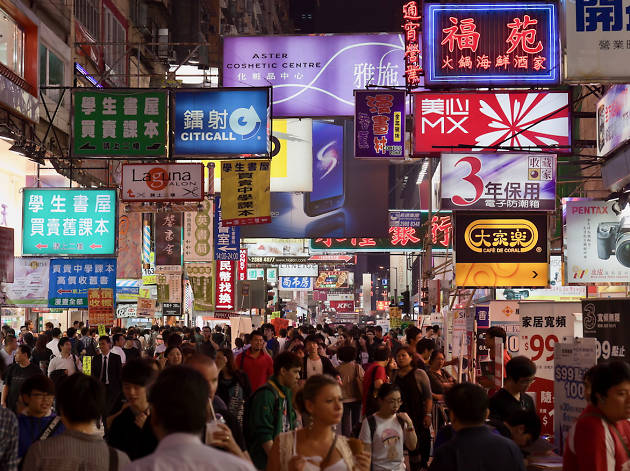 Live in peace with seven million other people
With everyone crammed into this tight space but with one of the lowest crime rates in the world, Hong Kong is an example to the world of how to live in harmony with your neighbours. Kum ba yah!
After something cheap to do?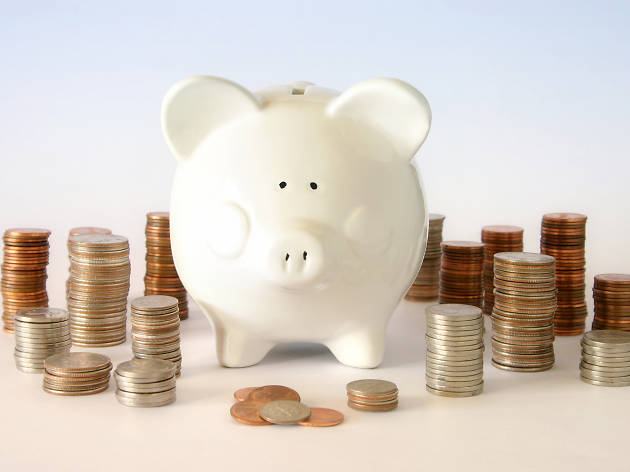 Hong Kong isn't the cheapest city but whether it's the best cheap eats or the best spots for water sports, you don't have to drop more than $100 to enjoy these awesome affairs.