Hong Kong's worst typhoons
Hong Kong is relatively safe from natural disasters but a T10 typhoon is capable of causing death and destruction, as our city's history shows...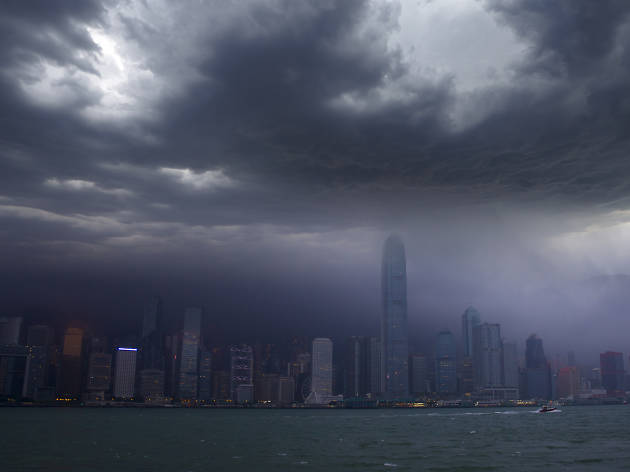 We're all too familiar with typhoons in Hong Kong. They're a regular occurence come the summer, and though our weather extremes in this city aren't that extreme, the worst typhoons can be pretty terrifying.

Recently, they've been more Winnie the Pooh and the Blustery Day than The Day After Tomorrow cataclysm as we haven't seen a full-on T10 since 2012. However, that's not going to stop us from looking back at the biggest typhoons in Hong Kong history...
Hong Kong's 10 worst typhoons
On September 22 and 23, this typhoon made front-page headlines across the globe as more than 2,000 people were injured and many killed. It's also recorded as the worst typhoon ever to hit Macau – killing 5,000 people. However, this was nothing compared to 1906...
Though Hong Kong had bolstered its typhoon protection after the 1874 incident, a surprise typhoon on September 18 snuck up on the city, with almost no indication until it was just 15 minutes from land. Over the course of two hours the typhoon killed a staggering five percent of the population – around 10,000 people. But there was even worse to come 30 years later...
On September 2, the Great Hong Kong Typhoon smashed the territory, killing more than 11,000 people. Most of the damage was caused by an 18ft tidal wave that decimated almost all of Sha Tin and Tai Po. This remains the worst typhoon to ever hit Hong Kong and we hope the city never sees such devastation again.
Also known as Bloody Mary, this bitch hit on June 8. Strong winds lifted large freight ships out of the water and hurled them to land. Mudslides and floods in Hong Kong and southern China meant 100 died and another 18,000 were left homeless.
Another September hitter, the 1st saw Wanda strike with 260km/h winds and a vicious storm that flooded many homes, leaving more than 72,000 people homeless. Fishing vessels were blown into the streets and 2,000 boats were left damaged, with a total of 434 deaths recorded.
On August 17, Typhoon Rose brought with her an ominous fog, which is unusual for a typhoon. 300 ships were damaged including a packed ferry, which resulted in the death of 88 passengers. Damaged telephone wires left 30,000 people without communication and a fire in a Kwun Tong substation left many without electricity, with thousands trapped in elevators.
Ellen caused 10 deaths, 333 injuries and left 1,600 homeless on September 9. A total of 26 ships ran aground and the famous boat Osprey, from the Jackie Chan movie Project A, sunk with nine young sailors on board, leaving just one survivor. Livestock and crop damage totalled $50m. Water supplies were cut off in Mei Foo and blackouts lasted for up to four days in Kowloon and the New Territories.
When York marched in on September 16 and 17, the T10 signal was hoisted for a record 11 hours, during which winds uprooted more than 4,300 trees, shattered over 400 windows in the Revenue, Immigration and Wan Chai Towers, tore apart 800 signboards and blew a crane off a roof, which fell 30 stories and struck a 10-storey flat before crashing into the road. Two people died.
Vicente was the most recent T10 to hit Hong Kong on July 24. Powerful winds tore up 8,800 trees, blocking main roads and halting MTR services. A station was even turned into a shelter for a night. Although 140 people were injured, fortunately, there were no recorded deaths.
Though Utor pales in comparison to its predecessors, this T8 on August 12 was pretty vicious in the Philippines. In Hong Kong, it was responsible for the cancellation and delay of 518 flights. And because sometimes people suck, while police were attending to the storm, bandits allegedly stole more than $200,000 worth of possessions from city homes. But because every cloud, no matter how stormy, has a silver lining, when a Star Ferry passenger somehow fell overboard, a jogger (T8 being the ideal time to go running by the harbour) jumped in and saved him from the choppy waters.
Caught in the rain?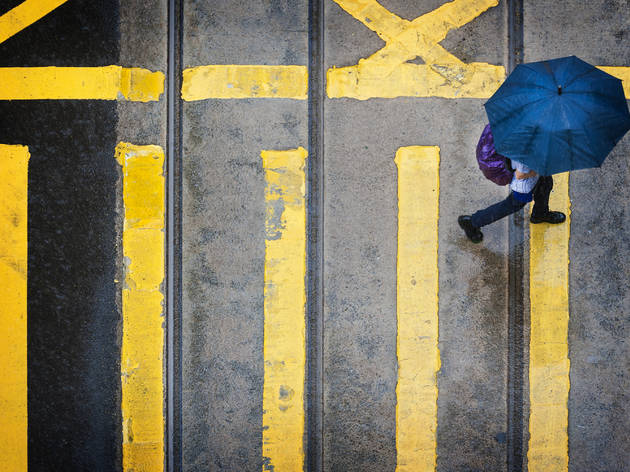 Don't let a sudden downpour put you off having fun. Hong Kong has a wealth of amazing things to do. Here's a roundup of the very best indoor experiences in Hong Kong that'll have you singing in the rain...