The best things to do in Hong Kong on a rainy day
Looking for fun things to do during a rainy spell? Follow our guide to the best indoor activities from indoor sports and escape rooms to the best game and animal cafés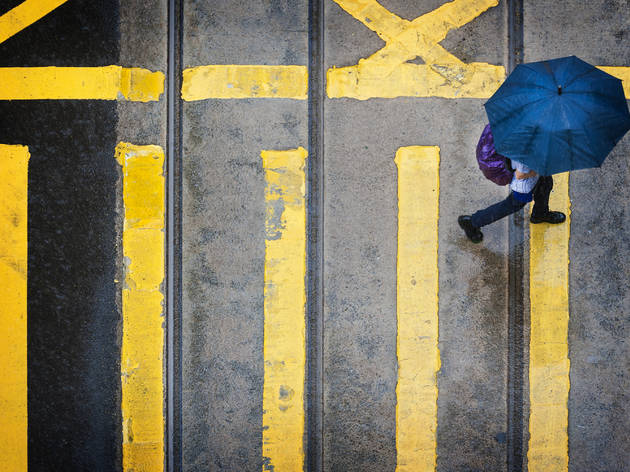 Don't let a sudden downpour put you off having fun. Hong Kong has a wealth of amazing things to do, and staying indoors can be just as entertaining as hitting a hiking trail. Whether you're looking to break a sweat with an indoor sport activity or just kill time with some mates at one of the city's game cafés, here's a roundup of the very best indoor experiences in Hong Kong that will have you singing in the rain...
Best things to do on a rainy day
Best things to do on a rainy day
Best things to do on a rainy day
Looking to get some nookie but parents or flatmates cramping your style? You might be surprised to learn Hong Kong is home to some quirky and fun love hotels. From Japanese-styled tatami and Thai-themed rooms to concrete jungle bedrooms, check out our list of the best love hotels for inspiration. And who says love hotels are just for quickies — love hotels also make a pretty fun spot for unconventional sleepovers. Of the regular kind, obviously.
Read more
Go surfing
Instead of hiding from the rain, you can embrace it. Extreme weather is something more adventurous Hongkongers actually look forward to – like the T8 H3 hashing group that only runs during T8 typhoons. So why not hit the waves since surfing during rainstorms can bring desirable huge swells. Obviously readers should prepare with the utmost safety and never be reckless, but Big Wave Bay and Tai Long Wan, in Sai Kung, offer some of the best spots for pros up for the challenge.
There are always new bits and bobs to discover in Ikea, like those essential homeware items you never knew were missing from your life – yes, you really do need that hanger set. It's easy to spend hours wandering around the furniture superstore. When it gets too tiring just take a cheeky nap on one of the showcase beds. Let's be honest, we all do it. And the Swedish meatballs at the food hall are truly the best.
Read more
If you're hard up and can't afford Ocean Park... well, here's the next best option. During rough weather, crashing through the waves offers quite the thrill for those with the stomach to handle it. You've been warned.
Buy tickets
Read more
Netflix and chill
Having said all this, sometimes the best thing to do is just stay at home when it rains. Be a couch potato, order delivery food, put on Netflix and, uh, chill. Anything is better than battling through the rainstorm outside.
Looking for more things to do?
Whether you're a first-time traveller looking for the best Hong Kong hotels or a seasoned vet of Lamma Island and LKF, these are the essential things to see, do, eat and drink while you're in town. From the most picturesque hiking trails in Hong Kong to the city's best museums, here's a roundup of the very best our city has to offer.
Read more