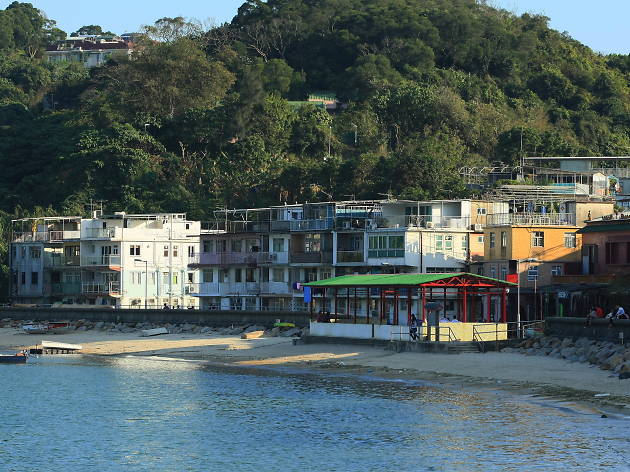 Time Out says
Peng Chau is one of the better known outlying islands, but is still often overlooked in favour of its larger neighbours Cheung Chau and Lantau. This sleepy spot makes a perfect family day trip – at under 1sq km you can easily negotiate the whole place in a few hours.
In the 1970s Peng Chau was an industrial centre. That's changed now, but you can check out a long-abandoned matchstick factory (close to Kam Peng estate) and lime kiln (2 Nam Wan Shan Ting Tsuen), as well as an old cinema along the Peng Chau Heritage Trail.
To explore further, you can take a stroll along the Peng Chau Family Trail and up Finger Hill to take in views of the Tsing Ma Bridge and Disneyland. Another option is Peng Yu Path – this recently created walk takes in the island's northern coastline and rugged beaches.
When you're done, spend the rest of the evening at Les Copains D'Abord (Lo Peng St). The decidedly incongruous French café/bar serves good drinks and tasty French food in a relaxed atmosphere. Alternatively, try the catch of the day at one of the seafood restaurants along Wing On Street.
One thing not to miss:
A touch of French flair at Les Copains D'Abord.
How to get there:
Take the ferry from Central Pier 6 – it's a 30-minute ride and leaves roughly every hour. There are also ferries from Discovery Bay, Mui Wo, Chi Ma Wan, Hei Ling Chau and Cheung Chau. See bit.ly/PengChauFerry for the full schedule.See bit.ly/PengChau for more information.
Details
Users say