Secret Hong Kong
From giant biblical structures to off-the-eaten-track restaurants, surprises remain. You just have to know where to look. Start here.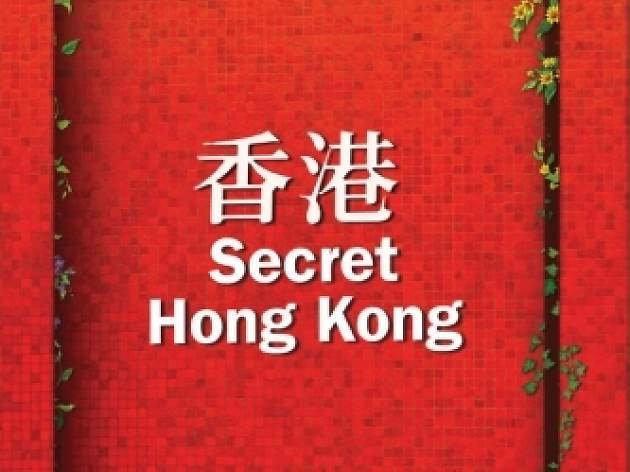 It's hard to keep a secret in Hong Kong, and even harder to uncover one. In a city so heavily traversed, so patently public, discovery is too often sacrificed at the altar of the obvious. But, from giant biblical structures to off-the-eaten-track restaurants, surprises remain. You just have to know where to look. Start here.
Secret Hong Kong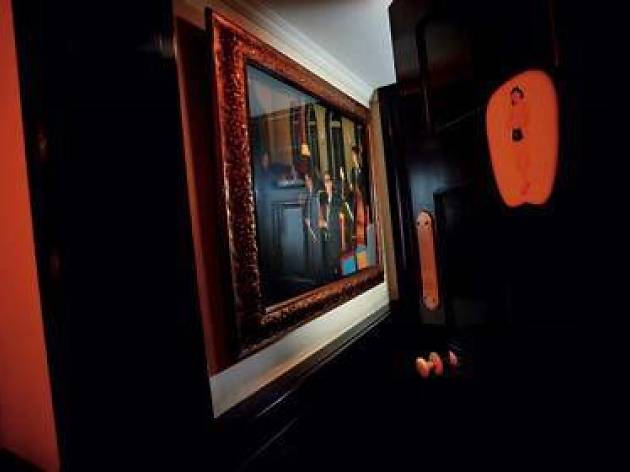 Every banker worth the pinstripe on his suit has supped, sipped, or (shoe) shined at the China Club in Central. The turn-of-the-century Shanghai-style clubhouse, conceptualised by David Tang, is also known for its extensive Chinese art collection. In fact, every piece of art found at the China Club is created by Chinese artists – all except one, hidden on the wall of the ladies' loo on the 13th floor dining room. It is a piece created by painter Andrew Pickersgill, who is a good friend of Tang. The small painting depicts the jazz band of the former Peace Hotel, which used to make annual trips down to Hong Kong to play at the China Club's anniversary parties. And if you venture into the Club's library, which features 8,000 books (1,000 of them on Western classical music), check out the painting by Dong Renyong hanging above the fireplace. Lift it gently and you will find that the artist painted on both sides of the board, and Tang had it framed on the back as well.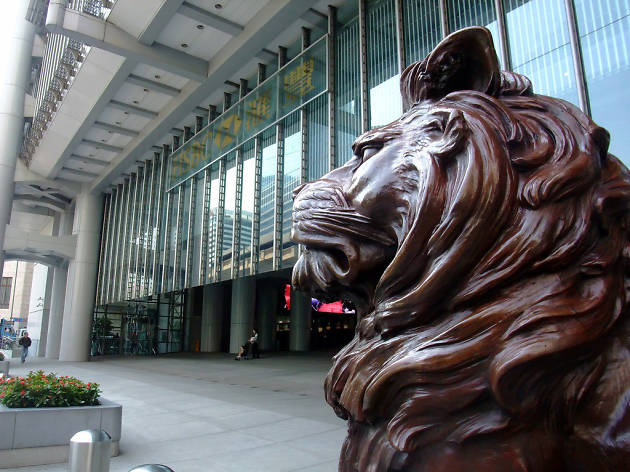 The two bronze lion statues located at the base of the HSBC building were cast in Shanghai in 1935. During the Second World War, in the aftermath the Battle of Hong Kong (Christmas day 1941), Japanese soldiers took potshots at the lions. The bullet holes are still clearly visible. The occupation force then sent the lions to Japan to be melted down. Luckily, before the noble creatures met that fate, they were found in an Osaka junkyard by the Allied occupation forces, lying next to a statue of Queen Victoria that had also been looted from Hong Kong (and which now stands in Victoria Park). In case you're interested in the names of the wounded, the one on the left (with his mouth open) is Stephen, named after the general manager of the Hong Kong branch, A.G. Stephen, and the one of the right is Stitt, named after the former general manager of the Shanghai branch at the time.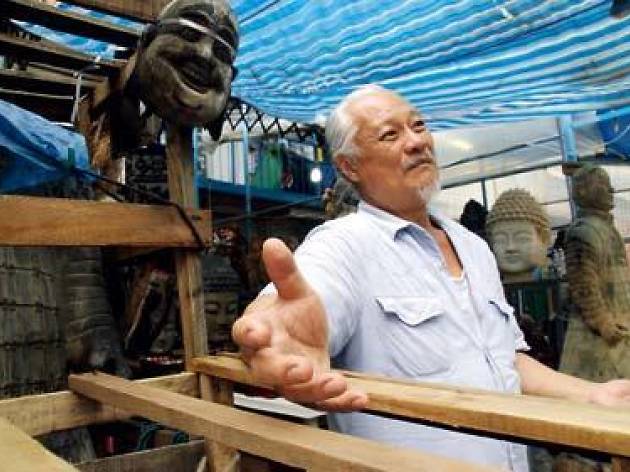 One of Hong Kong's most respected qi gong masters can be found by a beach with no name at the edge of Stanley Market. He's known as Grand Master S.C. Tong and has been living in a tiny sea-side house since he was seven years old. He is now an undeterminable age: he looks as if he could be in his fifties, but he's been looking this good for the past 15 years… There's every possibility he's already reached immortality. When he's in Hong Kong, the master can be found selling dusty old Buddha statues at the market. A sign hangs on the shop wall with the words "Universal Style Chi Gung" – a style he developed and now teaches in Hong Kong, China, and Japan. Step into his shop and spark off a conversation – Grand Master Tong will give you a lesson.To find him at Stanley Market, take a left at the T Junction, walk all the way to the end where another junction takes you to either the sea-side promenade (on the right), or public toilets (on the left). Take the left. Tong's shop is the second on the left, beside a gorgeous old Banyan tree.
At the start of the 20th century, well before the shiny buildings of Central came down from the sky, the humble Chinese Young Men's Christian Association got a place on Des Voeux Road. As membership grew, the Chinese YMCA in 1918 opened larger premises on Bridges Street, which boasted Hong Kong's first indoor swimming pool, first indoor game hall, first assembly hall, and first fitness room.
The art deco-style red-brick building still houses those amenities, all still operational, as well as a restaurant. Members can take a dip in the historic pool – situated in the basement – for a mere $40. Those afraid of the cold need not worry – the 90-year-old pool feature now has modern heating.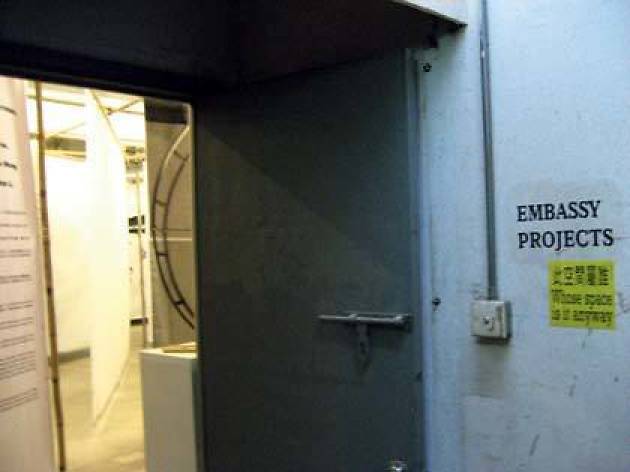 Artist Adrian Wong thought he was in luck when he found a 3,000 square foot space in a Fo Tan industrial building for just $7,000 a month. Despite warnings it was haunted, he moved in with his girlfriend, a fellow artist.
For a year, everything was fine, but returning home late one night after a few drinks, Wong was attacked outside his door by what he thinks was a monkey (all he could make out in the dark was a pair of beady eyes and a swishing tail).
It wasn't the only unsettling incident: months later, during a play rehearsal, six members of Wong's cast and crew fled the premises after the front door inexplicably slammed and bolted itself shut. They have refused to go back ever since.
Later, Wong had a run of curiously rotten luck after a producing a series of works that sought to invoke ghosts. Within the space of a few months, he had all his possessions stolen, was admitted to hospital for nearly a week with unexplained internal bleeding, and, immediately after release, found his laundry was covered entirely in small red circles. He solved the problem in true artistic style: with a public spirit-cleansing performed by two exorcists.
Today, Wong – who has since moved to Causeway Bay – uses the space for mostly low-key exhibitions, performances, and gatherings. He doesn't publicise the events widely because he prefers the intimacy of small groups.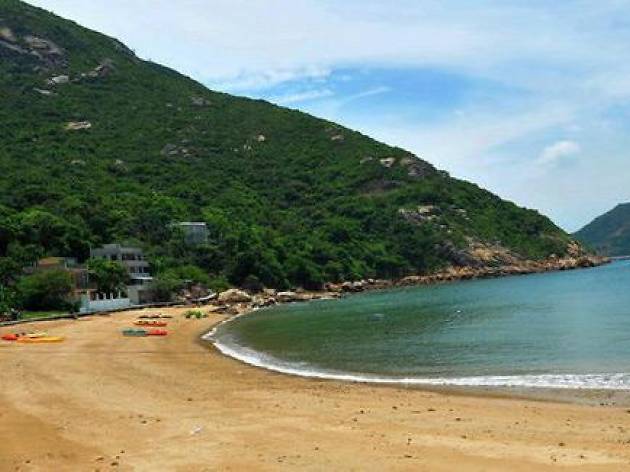 When diners want a sunset alternative to Lantau's over-populated The Stoep or the super-remote One-Thirty-One in Sai Kung, The Bay restaurant in Mo Tat Wan on Lamma Island is a good one to explore. The only way to get there is by ferry from Aberdeen's Fish Market, sampan, or a 20-minute hike in. Once there, take in the gorgeous water views and warm sunsets at one of their family-sized tables. The bi-lingual menu features fresh-fresh seafood Mediterranean style. Fresh mussels steamed in white wine shallots sauce, bouillabaisse, grilled prawns with cherry tomatoes, sardines with pine nuts and parsley to name just a few dishes to look forward to. Great chops as well. There's a private beach (golden and clean) right outside the back deck to frolic around. And if you go during the daytime, take a stroll to nearby Tung O, the tiny village where Chow Yun-Fat comes from.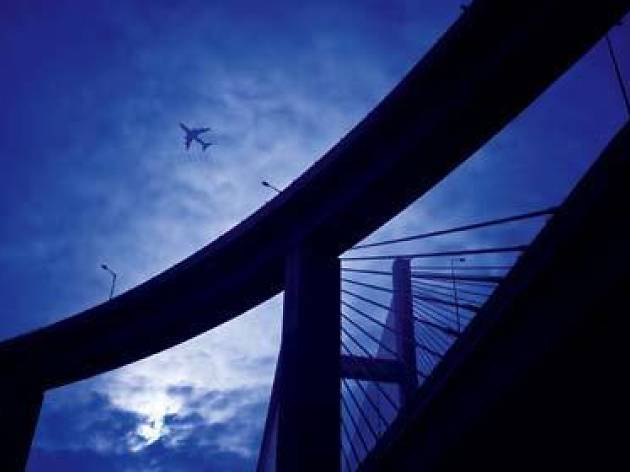 Okay, you can see the Tsing Ma Bridge from pretty much anywhere, but for a new perspective, try walking to the unpopulated area of Ma Wan (Park Island). If you're an adept enough explorer, you'll find you can quite easily mosey right on up to the base of the pillars that support the massive edifice. From there, you get not only a decent ocean-front picnic spot but also a great vantage point for unusual photography of the landmark, as the picture attests.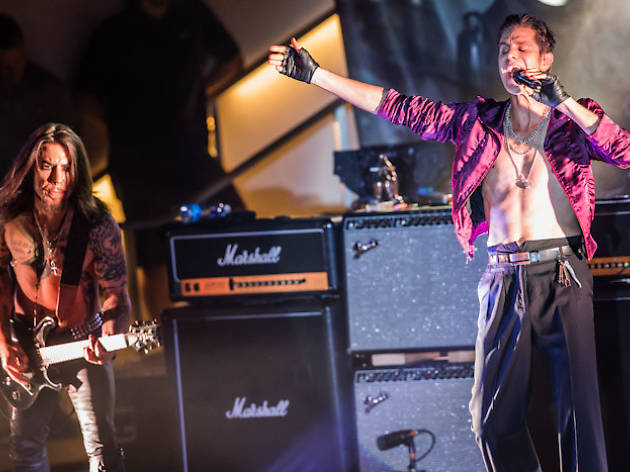 Covert rock resident: Perry Farrell
It's a remarkably well kept secret that Perry Farrell, the pioneering frontman of Jane's Addiction and Porno For Pyros, founder of the Lollapalooza Festival, and general alt-rock god, spends a lot of his time being utterly anonymous in Hong Kong. For a good part of the year, he hides away with his family in a flat high above the bustle of Tsim Sha Tsui. The story goes thus: after Farrell married dancer Etty Lau Farrell and had two sons, the family decided to set up base here to allow the kids to enjoy bilingual lives. When he's not touring with his new act Satellite Party, Farrell wanders the streets of Tsim Sha Tsui, generally being ignored by the general public.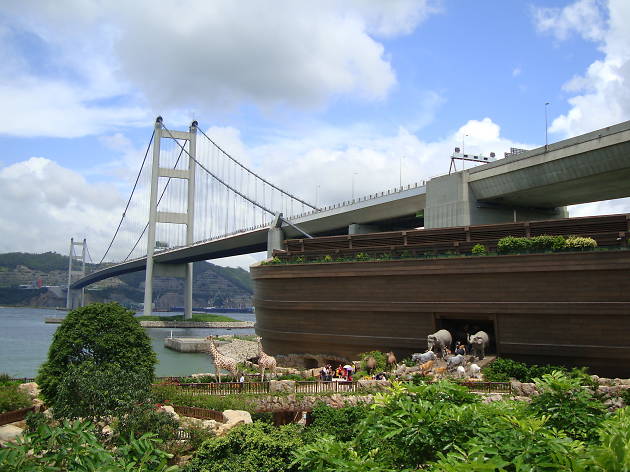 There's a hulking, brown colossus looming over Tung Wan Beach on Ma Wan (Park Island). It's biblical in proportion. Seriously. In 2004, Andrew Yuen Man-Fai and Pastor Boaz Li Chi-Kwong of evangelical Christian media organisation Media Evangelism climbed Mt Ararat in eastern Turkey and found what they claimed were the remnants of Noah's Ark. Excited and inspired by their discovery – which they documented on blurry video that was unfortunately corrupted by a "mysterious force" – they returned to Hong Kong determined to build a replica of the famous life-raft. Four years later, they've done just that, with the help of Sun Hung Kai. Built to scale on government-owned land at Ma Wan Park according to the dimensions mentioned in the Bible, the ark is one-and-a-half football fields long, 22.5 metres wide, and four storeys tall. It houses a museum to educate and enlighten the public, a 3D movie theatre, 200 hotel rooms, and several restaurants. In and around the edifice, there are also both live and model animals,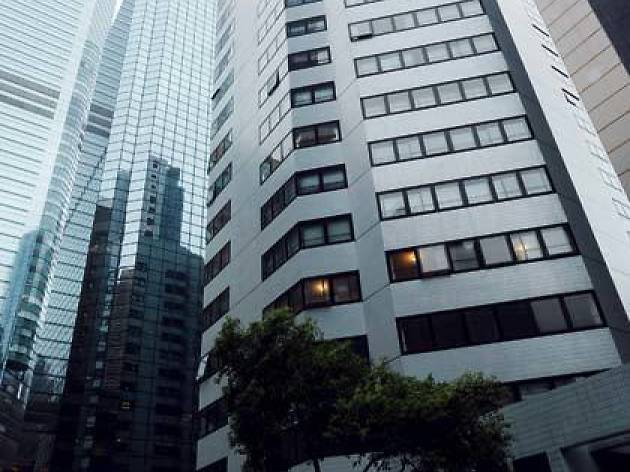 Before his angular, striking Bank of China tower became a world famous landmark on the Hong Kong skyline, IM Pei, one of the most prolific and enigmatic architects of our time, took on a project in Causeway Bay. In 1982, working with local partner W. Szeto, he was contracted to design Sunning Plaza and Sunning Court, near Leighton Road. While Sunning Plaza may look like just another mirrored glass commercial complex, Sunning Court, a stone's throw away, represents one of Pei's rare forays into residential developments. The façade, a mauve mosaic with expansive windows running almost the entire length of the building, leads to apartments of roughly 1,000 to 2,000 square feet, and a luxurious penthouse of more than 4,000 square feet. The complex, which has views of the Happy Valley mountains, was renovated in 2003. Anyone can have the opportunity to live here – funds permitting. The units are available for rent strictly through Hysan Development. The going rate is about $25 to $32 per square foot – you do the math.
Show more