The best things to do in Hong Kong during Chinese New Year
Here's how to make the most of this festive season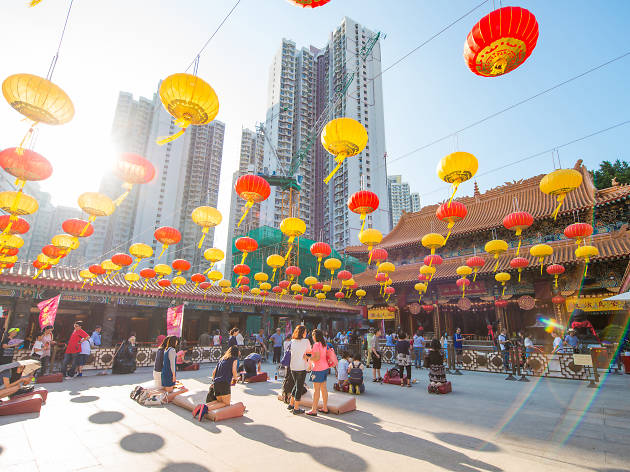 Chinese New Year is a huge deal in Hong Kong. It's the season to share joy, blessings, admire all the CNY displays and eat yourself silly with all the lin go and festive feasts. With the three-day public holiday falling right in the middle of the week, meaning you can strategically take only two working days off to enjoy a nine-day break (see here for more tips on booking your holidays for max effect), there's quite a bit of free time to kill. So, we're here to help you plan ahead and make the most out of the festive season. From the incredibly popular Chinese New Year night markets at Victoria Park and Mong Kok to the iconic Wishing Tree festival that takes place in Lam Tsuen, here are the best things to do in Hong Kong this Chinese New Year.
RECOMMENDED: Got friends and family visiting the city for the first time? Make sure you ticked off all the incredible things to do in Hong Kong.
Best Chinese New Year events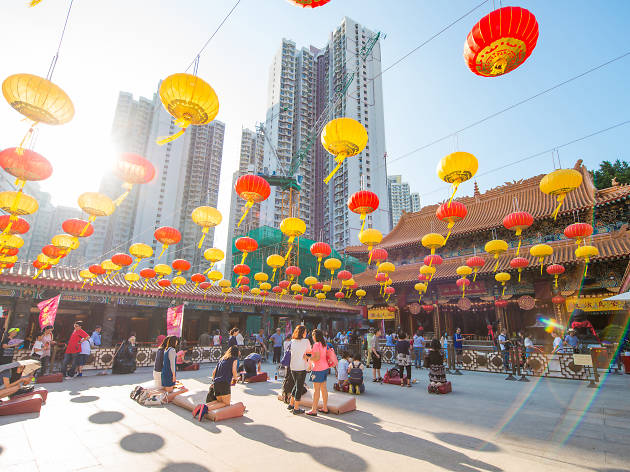 Take part in a local tradition and pray for new year blessings in one of the city's most famous temples. The crowds in Wong Tai Sin Temple are at their peak come midnight on New Year's Eve (Feb 4) as thousands of worshippers compete to be one of the first to make offerings to the gods in the hope of receiving the biggest of blessings. Alternatively, head for Che Kung Temple on the second day of CNY (Feb 6). Don't forget to turn the copper windmill in a clockwise direction to sweep in good luck before you leave and be prepared to wait at least an hour or so to enter the temples.
How to celebrate CNY like a boss
Booking.com HK Map widget