Time Out and Asia Miles invite three Hong Kong chefs for a sando battle
Ready, set, sando.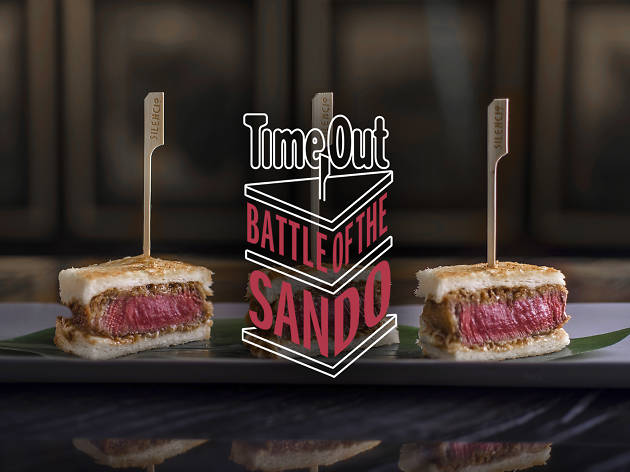 On November 6, three chefs will go head-to-head at Silencio in a friendly competition for bragging rights as the winner of Time Out's Battle of the Sando.
Crispy, panko-crusted meat cushioned between two slices of toasted bread, the beloved katsu sando has made its way from Japanese convenience stores onto the menus of underground drinking dens in Tokyo and eventually to Hong Kong.
A satisfying mouthful to soak up free pours of beer, spirits and good times, the katsu sando has evolved into many variations. Whether reserved only for those in the know or presented proudly on the menu, in recent years, chefs have adopted and added their own personal touches.
Time Out Hong Kong's first Battle Series presented by Asia Miles invites three notable chefs to put up their best version of this utterly satisfying snack. Guests will sit down to a multi-course meal with free-flow cocktails and beer, celebrating the star of the evening: the sando. There are limited seats available for this one-off event, make sure to get ahead of the game and grab yours early. Here's what to expect from the contenders.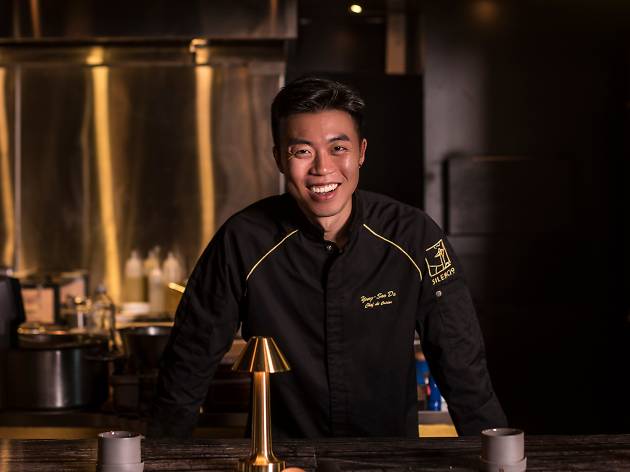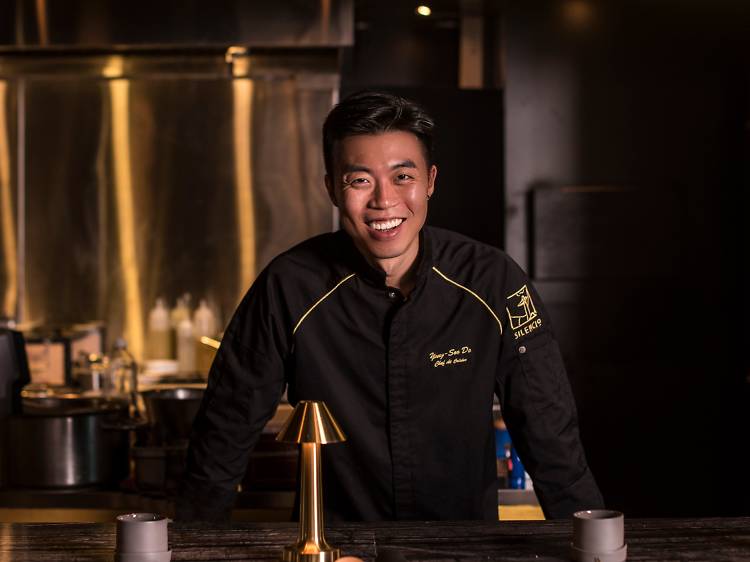 Silencio
Chef Yong Soo Do, Silencio
Representing host restaurant Silencio, is Korean-born, Toronto-raised Chef Yong Soo Do, who was inspired to pursue a culinary career early on by his mother. At Silencio, Yong serves up refined renditions of traditional Japanese izakaya dishes. Yong Soo's culinary repertoire includes working under Canadian icon Chef Mark McEwan, Hong Kong's celebrated Chef Vicky Cheng and UK Iron Chef Judy Joo, also crediting 'Demon Chef' Alvin Leung as his long time mentor. We expect to see a well-executed contemporary version of the sando using premium Japanese ingredients.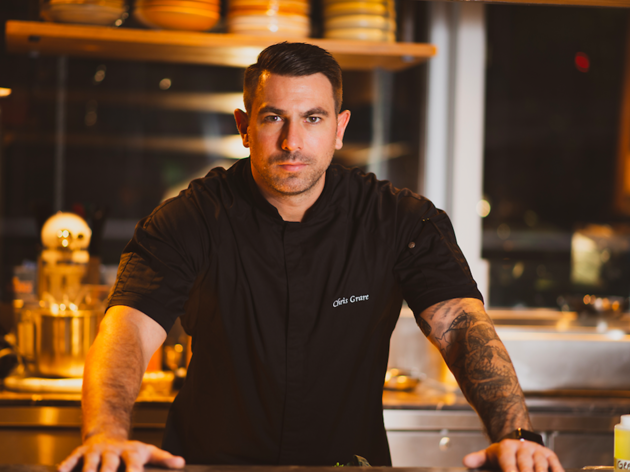 Kinship
Kinship's New Jersey born and raised Chris Grare will be putting up a New World Sando. While working at the Michelin-starred Café Boulud in New York, Chris was approached with a unique opportunity to expand his resume abroad at Café Gray Deluxe in the Upper House hotel, eventually moving on to become Executive Chef of Lily & Bloom. Together with his good friend and fellow star chef Arron Rhodes, the duo made a joint venture with the opening of their first restaurant this year, Kinship. Chris heads up the kitchen showcasing New World cuisine and farm-to-table dining in a familial setting.
Bibo
Chef Nicholas Chew takes inspiration from his Singapore roots to infuse classical French dishes, offering the city's first original taste of haute Singaporean-French cuisine at Bibo. Chef Nicholas fuses his visual arts background from his previous career as an interior designer with a breadth of culinary experience that spans years of training in Japan's kaiseki restaurants and private catering in Melbourne, to working under French culinary luminaries. We look forward to seeing Nicholas take the sando to experimental heights.
Judgement day
Time Out's discerning audience who, along with our panel of judges, hold the ultimate responsibility of crowning the winner. Along with an appetiser spread, a hearty ramen course and dessert courtesy of Silencio, the party continues with live jazz performances and free-flow specialty cocktails from Nikka and hops from YAU.
This unique dining experience, brought to you by Asia Miles, brings together the flavours of multiple cuisines in delicious sando form to its members and Time Out readers. What's more, the $888/person ticket means guests can earn 1 Asia Mile for every $2 spent on ticketing.
See the full menu below and click here to purchase your ticket. Don't forget to type in your Asia Miles membership number when checking out.