Top 5 places to admire flowers in Hong Kong
Make time to stop and smell the roses – literally
With COVID-19 still roaming around, and numerous events being cancelled or postponed one after another, most of us have no choice but the stay at home. But the changing seasons doesn't wait for anyone, and the outdoors of Hong Kong are still as beautiful as ever. Instead of slumping it at home, why not get out for some fresh air and nature?
RECOMMENDED: For alternative outdoor activities, check out our list of the best places to avoid crowds in Hong Kong.


Top 5 places to admire flowers in Hong Kong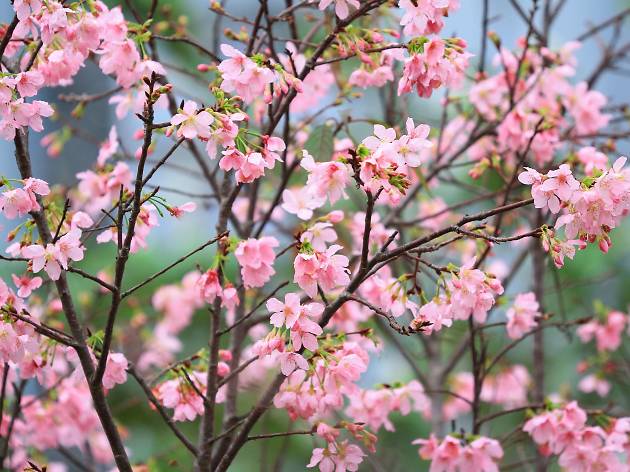 Shutterstock
Japan is a popular holiday destination for many Hongkongers, especially when it's sakura season. But did you know that Hong Kong has its very own sakura season too? Pay a visit to Kwan Kung Pavilion in Cheung Chau, the Tai Po Waterfront Park, or our favourite, Hong Kong Velodrome Park in Tseung Kwan O. There are 11 sakura trees in total at the Velodrome Park, with the majority being Taiwanese bellflower cherries. You will also find a few Japanese species too. These pink blooms will start to blossom in March when the weather gets warmer in Hong Kong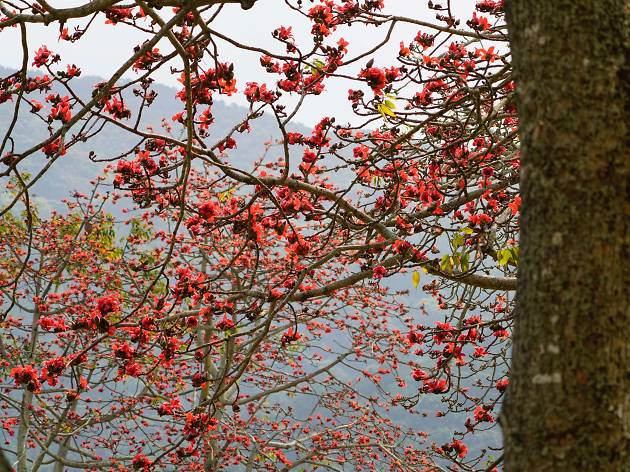 Shutterstock
Widely known in Cantonese as 'hero tree', Hong Kong's cotton tree is known for its straight and tall trunk that stands like a hero all year round; though spring is its most beautiful time, with its fertile fruitfulness and rich red flowers. When it fruits in May, the white fibres inside of ripe capsules break out and scatter in the wind, making for a romantic snowy scenery. You can find red cotton trees all around the city such as Hong Kong Park, Shek Kong Barracks, and Lai Chi Kok Park.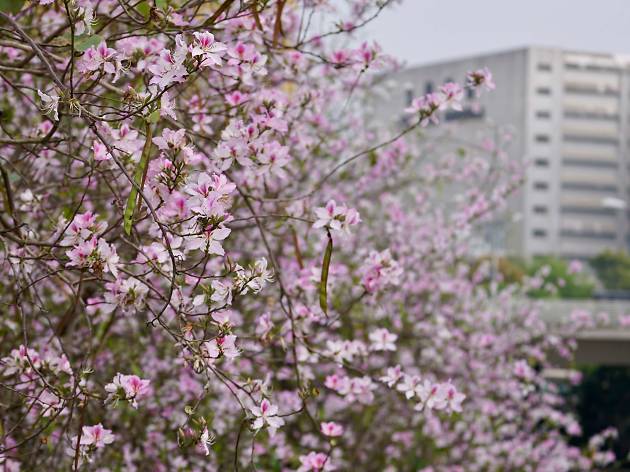 Shutterstock
As the emblem of Hong Kong, Bauhinia Blakeana is a beautiful hybrid flower of vibrant colours, sometimes referred to as the Hong Kong orchid. Although now cultivated in many areas, the striking purplish red flower was first discovered in the late 19th century by a French Catholic Missionary near Pok Fu Lam. These fragrant flowers bloom from November to March, and can be commonly found at Kowloon Tsai Park, Quarry Bay Park, Tai Po Waterfront Park.
Simone Dalmeri
Hydrangea flowers bloom from April to June every year at the Victoria Peak Garden. Formerly Mountain Lodge, an alternate residence for the British Governor of Hong Kong, today's Victoria Peak Garden is open to the public with its large green field, colonial-style huts, and a Victorian gazebo. What better way to spend a Sunday afternoon than settling down for a picnic among these purple, blue, and pink blooms.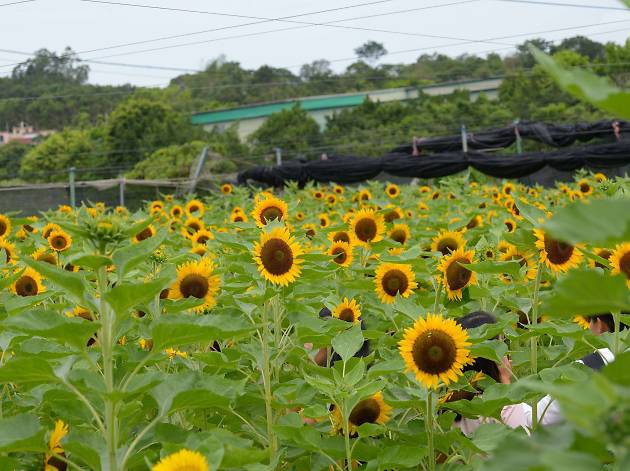 Shutterstock
Tucked away in San Tin, Yuen Long, lies a 7,000 square-foot flower farm called Shun Sum Yuen. Expect to see yellow, gold, orange, and even red sunflowers, all originating from Japan and the Netherlands. They bloom from June to August every year, and seeing them standing tall underneath the blue skies can be a real sight for sore eyes. Shun Sum Yuen is open for the public in the summer, but if you want to actually walk among the tall flower field, there's a small fee to pay that goes towards maintaining the flower farm.
Joshua J. Cotten
For something that's truly unique, make your way up to Yuen Long's Shing Uk Tsuen village. Filling up the area with a sea of purple water hyacinth between May and October, many locals cyclers would trek their way through the village just to witness the flowers bloom. Fun fact: water hyacinth grow, blossom, and wilt all in just a day! Unfortunately, there's no exact time on when they start to blossom, but it's best to try and catch them early on in the day.
Looking for more adventures outdoor?