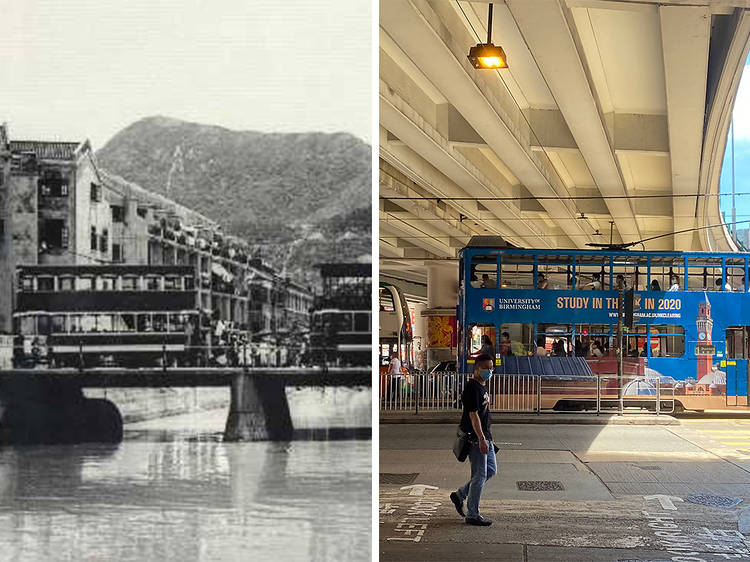 Photograph: (Left) Courtesy CC/Wiki Commons; (Right) Sam Evans
Hong Kong's beloved tram network was opened to the public in 1904 and initially stretched from Kennedy Town to Causeway Bay, before being extending to Shau Kei Wan – where the terminus still is today. Unlike many things in Hong Kong, the tram system has been something of a constant, with the city changing drastically around the track during the course of the 20th century.
A good example of this can be seen by looking back on this picture from the 1920s, which shows how the tram traversed a bridge over Bowrington Canal, before the process of land reclamation – which would later become much of modern Wan Chai – got underway. These days, the canal is subterranean, with the bustling Bowrington neighbourhood paved above it. The streets around here, Canal Road East and Canal Road West, still allude to the area's history.