Five ways Cathay Pacific "Move Beyond" for customers
What "Move Beyond" means to Hong Kong's flagship airline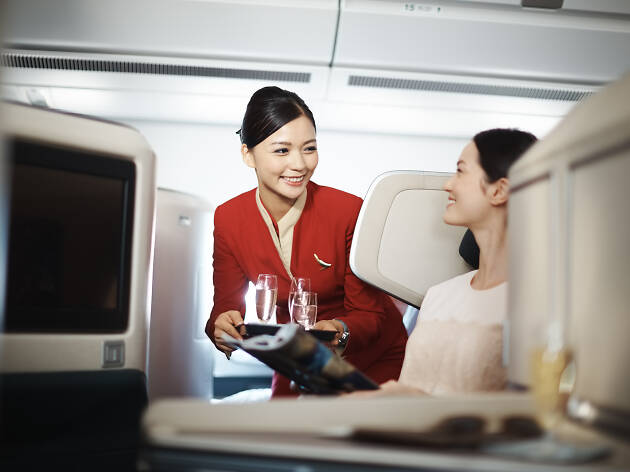 Last week, Hong Kong's flagship airline Cathay Pacific announced that it was rebranding under the spanking new slogan "Move Beyond". CEO Rupert Hogg calls the slogan a "call to arms" to move beyond expectations and past achievements, and to go from being one of the world's leading airlines to one of the world's greatest service brands. That's all well and good, but what does it actually mean in practice? To give you an idea of what to expect the next time you fly CX, we've broken down what "Move Beyond" will bring to customers. By Annette Chan
Five ways Cathay Pacific "Move Beyond" for customers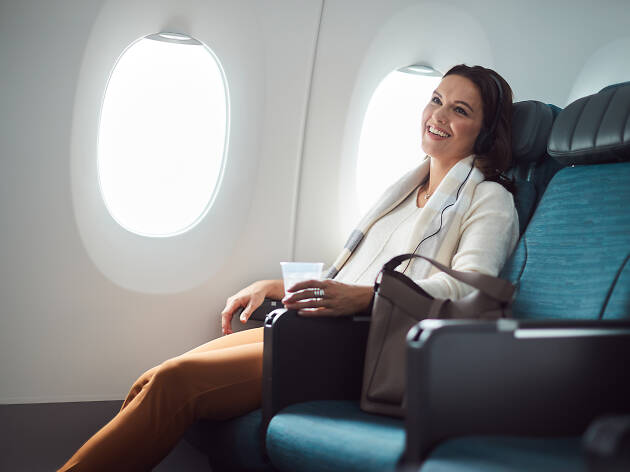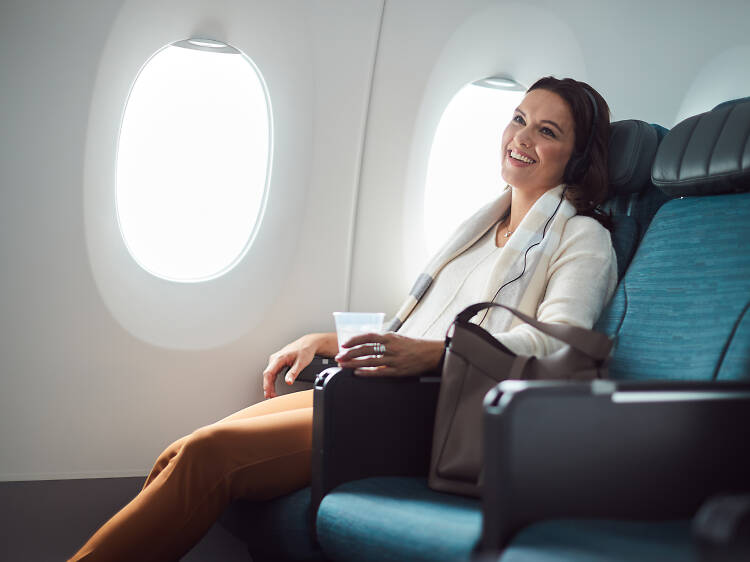 First things first: in-cabin comfort
The moment you board a Cathay Pacific plane, it's likely you'll spot a number of tweaks, starting with the new economy class seats. Think improved ergonomics, cushy upholstery and better support. Those who travel often for work will also be pleased to note that there will be a re-design for the business class – to be unveiled in a few months – to complement its new dining concept. Speaking of which…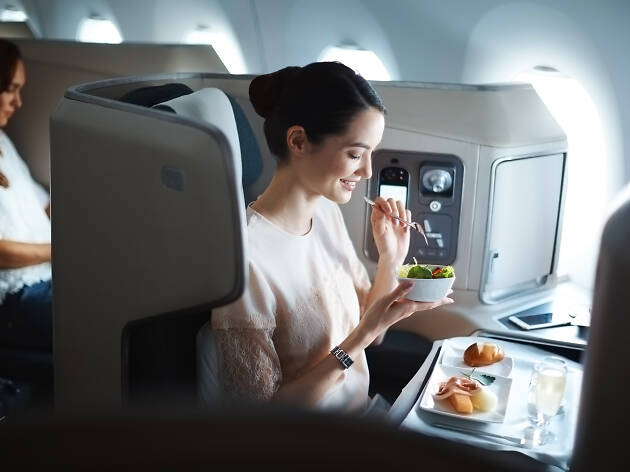 Business class passengers will be able to enjoy a "restaurant-style" experience, with expanded menus including lighter, healthier options, more flexible meal time, and personalised service (read: they've done away with the trolleys). Business travellers aren't the only ones to get a fresh new in-flight dining experience, however. Cathay has enhanced all of its food and drink options, with dishes celebrating "the diversity and vibrancy" of Hong Kong's food culture, as well as premium teas being rolled out from first class to economy. In response to popular demand, the airline is also bringing back a new and improved version of its limited edition Betsy Beer, a craft ale specially brewed to be enjoyed better at 35,000 ft.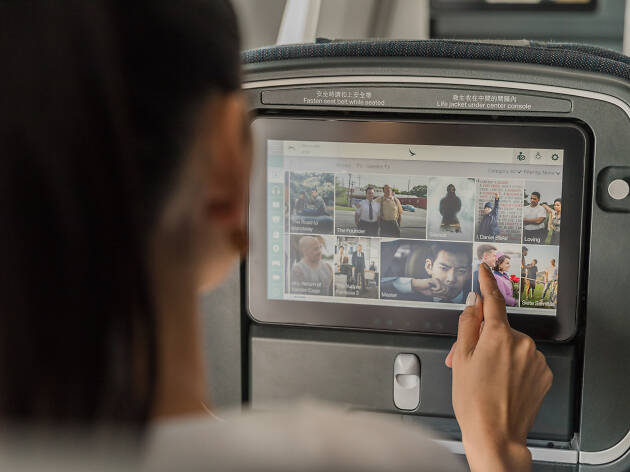 But it's not just the menu that's getting enhanced. The in-flight entertainment's also been refreshed with a snazzy new look, new viewing options and a bulked-up library. With Cathay Pacific's website, you can now suss out the entertainment options for your journey ahead of time, which is probably a good idea since the airline has promised to provide the "greatest range and volume of movies, TV shows, and audio programmes" of any Asian airline this year. Of course, if you'd rather find your entertainment online (or, you know, be responsible and check your work emails), you can.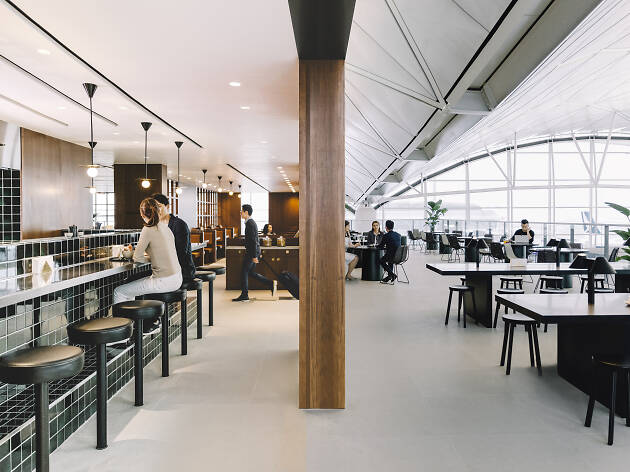 New and refurbished lounges
Those who have been lucky enough to enjoy Cathay Pacific's frequent flyer lounges may wonder what there is left to improve – after all, there are showers, bars, full-service restaurants, and in the lounges at Hong Kong International Airport, a spa and Pure Yoga facilities. That's why improvements across the network of lounges have mostly been focused on bringing other locations up to Hong Kong's standards while adding a little of each city's DNA to the décor. The latest lounge to get a facelift is the branch in Shanghai's Pudong airport, following successful renovations at Heathrow, Haneda, and Taoyuan. We're sure it'll be excellent – provided they keep the much-loved noodle bar, of course.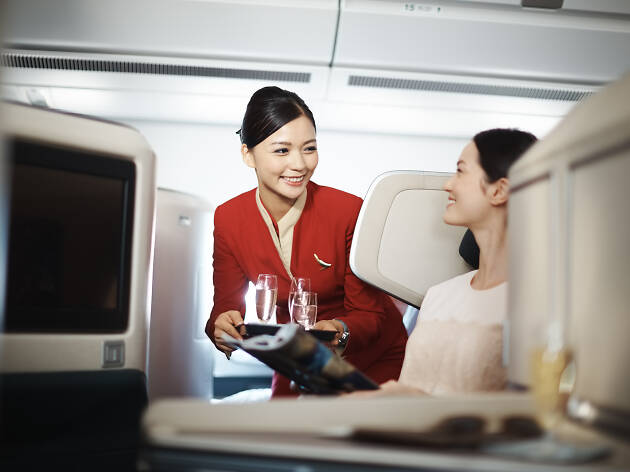 "Move Beyond", as Hogg puts it, represents the airline's continued commitment to delivering personal service that moves people emotionally. At the heart of the new branding are Cathay Pacific's core values – thoughtfulness, progressiveness, and can-do spirit – which make for better service, better ideas, and a better approach to dealing with problems.
Looking to travel inspirations?