The 20 best dishes in KL
These classic and experimental eats are the best things we've eaten in 2013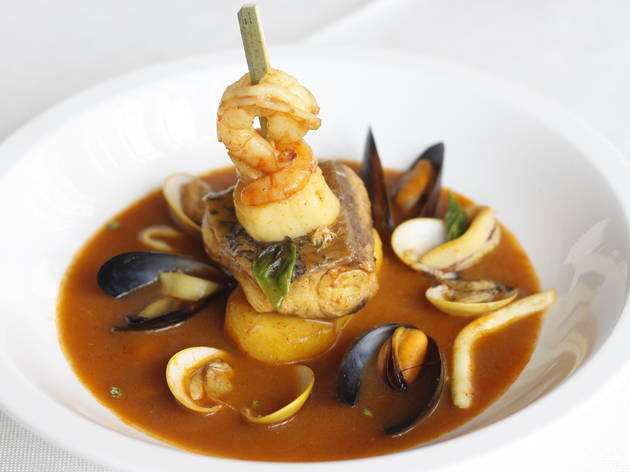 1/20
Photo: Amir Rashid
Bouillabaisse, RM92

This age-old Provencal favourite has charmed many a bistro menus in town, but none compare to the version at Maison Française. Good bouillabaisse is measured by the complexity of its broth and this one is packed just right with rosemary, thyme, fennel, star anise, coriander seeds and a liberal dose of saffron before being boiled down for over an hour. White clams, black mussels, red snapper and prawns are then added to the broth to form a light, sweet soup. The fish flakes with a gentle nudge, the mussels are creamy, and the prawns plump – it's French summer in a bowl.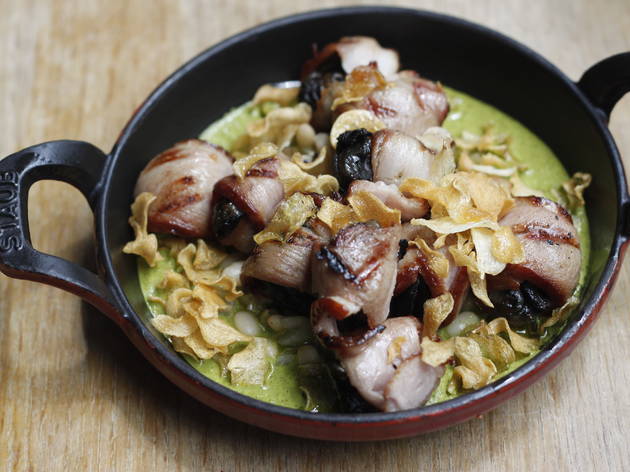 2/20
Photo: Amir Rashid
Grilled 'bacon' wrapped snails, RM25

Banish thoughts of slime and pretentious forks. The chefs at Acme have brought snails out of the '80s and into the present, in a rustic, flavour-packed appetiser. In this composition, the snails are wrapped in thick slices of housemade duck bacon and sit on a fresh, piquant parsley sauce. The molluscs are an excellent flavour receptacle, absorbing the aroma of the garlic, the gamey savouriness of the duck, and the bright, grassy parsley sauce.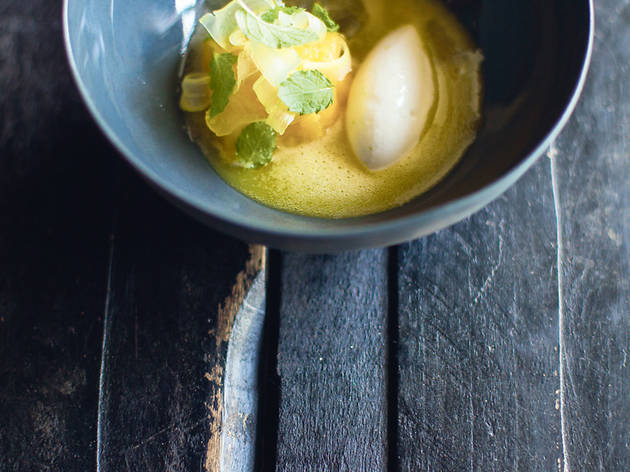 3/20
Photo: Amir Rashid
Pineapple, RM25

Don't let this dessert's vague moniker fool you – brilliance and a touch of lunacy on Chef Keith Choong's part are apparent in this three-element dish. The 'carpaccio' sees sliced pineapple marinated in sugar and passion fruit before assembled next to a clear, spice-infused jelly that permeates scents of clove, black pepper, cinnamon and fennel. The binding element comes in the form of creamy housemade coconut ice cream, brought to life with shavings of lime zest. Slippery, smooth and frankly mad, this dessert bumps Hit & Mrs further up the list of KL's most promising restaurants.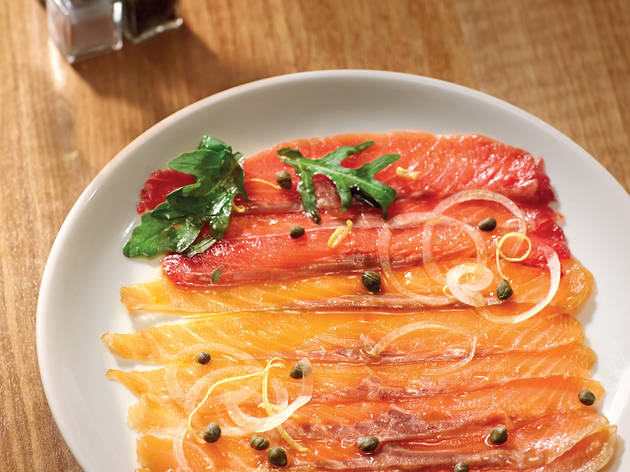 4/20
Photo: KC Chen/Image Rom Studio
Gravlax platter, RM28

The Nordic specialty, gravlax, is severely underrepresented in cafés – a peculiar fact considering its seemingly fuss-free procedure and infinite breakfast topping possibilities. Salmon is cured in a bed of salt, sugar and herbs for three days and sliced into thin rashers before arranged atop bread, eggs and such. Nutmeg is one of the rare outlets in KL offering housemade gravlax and theirs is creatively cured in ingredients such as paprika, beetroot and lemongrass before rosemary oil is carefully drizzled over. Make sure to get a bit of lemon zest and raw onion on your fork for a fragrantly oily, zingy snack.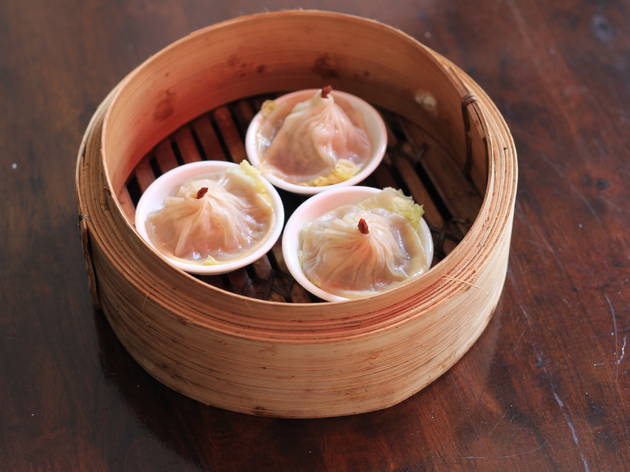 5/20
Photo: Amir Rashid
Bak kut teh xiau long bau, RM8.80

The humble xiau long bau has seen so many reinventions. Blanketed with sliced truffles, dyed pink, stuffed with crab – chefs just won't let the dumpling rest in peace. But this bak kut teh number is something different – unique but accessible, and definitely worthy of including on your regular dim sum rotation. The skin is a little thicker than the average xiau long bau, but you'll understand why when you take a bite – the broth is not a delicate, subtle one. This is rich and layered in flavour, surrounding tender meat steeped in spices. A small splash of vinegar and ginger cut through the richness, and a tiny wolfberry on top lends sweetness to the mouthful.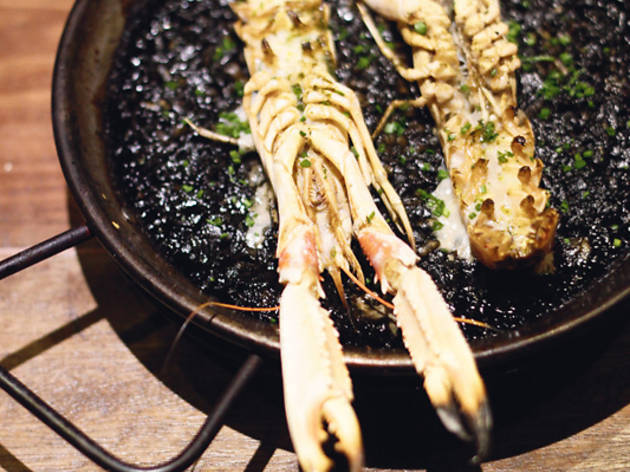 6/20
Photo: Amir Rashid
Mediterranean black rice with langoustine, RM45

The menu at one of the city's best 2013 openings is a mini anthology of avant-garde tapas. Our favourite entry here is the black rice, stained with squid ink and dramatically topped with two langoustines. Talented Spaniard and head chef Toni Valero boils down lobster heads all afternoon to produce a rich, briny stock to cook the rice in; the stock is the most important element in imbuing flavour into the rice. Toni then par-cooks the rice over the stove before finishing it off in a Josper oven for a crusty char and a silky middle. The overall effect is excessively, wonderfully salty, like taking a mouthful of seasoned ocean water. Wash the ink stains off your teeth with a crisp Casal Caeiro sauvignon blanc.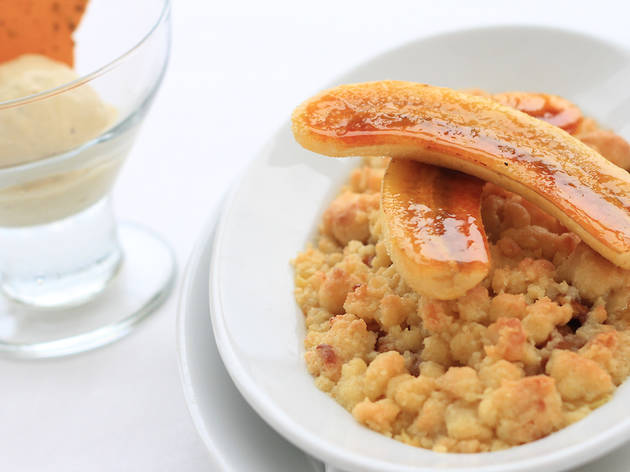 7/20
Photo: Amir Rashid
Banana, pineapple and coconut crumble served with caramelised banana ice cream, RM18

To be fair, we swapped the original soft serve for the caramelised banana ice cream, and the final combo is impossible to keep your heart (and stomach) still. The ice cream, embedded with caramel bits, is an exercise in decadence. If chocolate is our first love, caramel is the temptress that hooks us deep – you'll catch the burnt sugar at the point of perfection in the ice cream and on the fruit. The pineapple chunks and desiccated coconut add texture – not so much flavour – to the banana filling here, which gives you something to concentrate on instead of eating it in repeating spoonfuls. This dessert is sticky warm, not cloying, and buttery with a crisp top – these are the hallmarks of a perfect crumble.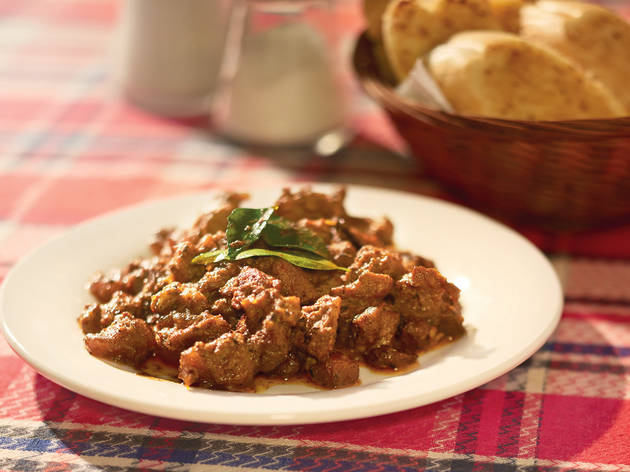 8/20
Photo: KC Chen/Image Rom Studio
Spicy mutton, RM15

Don't let this dimly lit '70s neighbourhood pub's name fool you. While the hearty oxtail stew here goes extremely well with a chilled pint of Guinness and a side of garlic bread, we think it's the spicy mutton at Rennie's that outshines the rest of the menu. The fiery, addictive varuval curry complements the tender chunks of mutton to a tee, and paired with a basket of warm, crunchy garlic bread, the dish is elevated beyond the status of a simple bar snack. With over four decades of regulars swearing by this home-style Indian culinary favourite, Rennie's mutton varuval deserves recognition for its sheer consistency.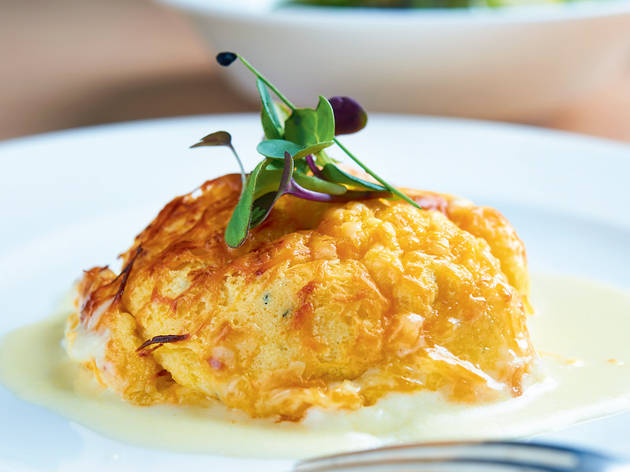 9/20
Photo: Amir Rashid
Mimolette cheese soufflé with raisin and pine nut salad, RM28

As far as cheese soufflés are concerned, rich and creamy is the way to go. This one is both, but manages to preserve an airy, soft middle. Mimolette is the choice of cheese, a neon orange French cow's milk variety with a hard, greyish crust and a distinct cheddar taste. The aroma and hardness of the cheese's rind is the famous source of live cheese mites during the ageing process, rendering Mimolette imports to be screened in the US due to hygiene concerns. Don't worry, you won't get bug in your teeth with this delicately cooked soufflé but eat it as soon as it hits the table for a desirable cloud effect.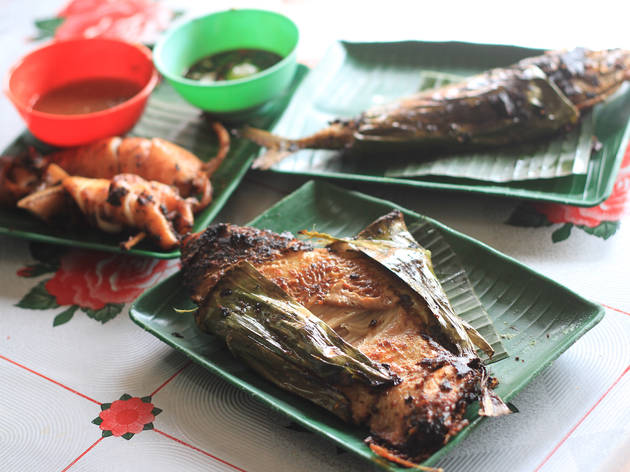 10/20
Photo: Amir Rashid
Ikan bakar, from RM5 per piece

You're either a huge fan of ikan bakar or you're not too crazy about it. If you belong to the latter group, the ikan bakar at Kedai Kak Jat exists to change your mind about grilled fish (it certainly did for one of our writers). Maybe it's the freshness of the fish, the spicy marinade or the precision with which they're grilled to create a charred, crispy exterior while the flesh remains moist and flaky; whatever it is, this is the ikan bakar worthy of going the extra mile for (in this case, going up Bukit Petaling at lunch time). To up the experience, have your ikan with the stall's equally famous air asam dipping sauce.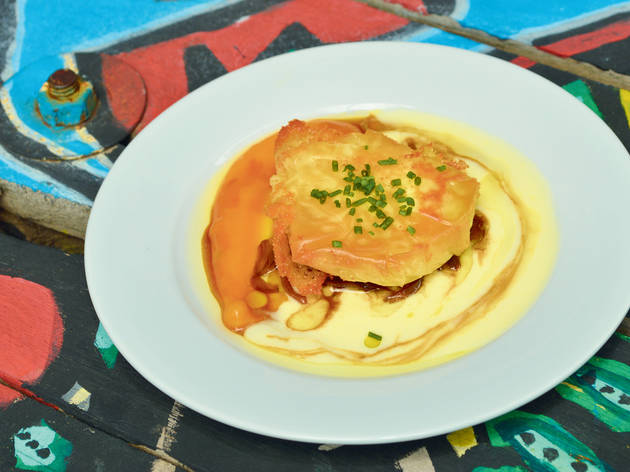 11/20
Photo: Amir Rashid
Queso de Cabra Crujiente (Oven baked goat's cheese in light filo pastry), RM20

This seemingly simple dish demonstrates an expert combination of flavours and palate sensations. The rich, salty goat's cheese is encased in a thin, crispy layer of filo pastry and oven baked until melting and unctuous. It reaches that magical state that only cheese can achieve, somewhere between solid and liquid. Layer a smear of caramelised shallots and a slick of pumpkin jam over a mouthful for a sweet counterpoint to the saltiness, and revel in a perfect moment.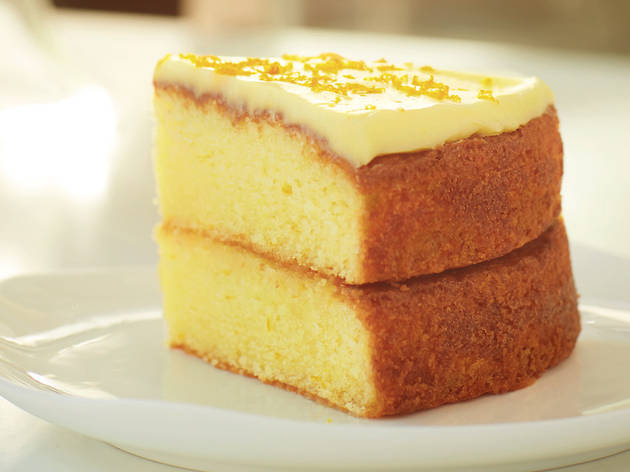 12/20
Photo: KC Chen/Image Rom Studio
Orange curd cake, RM12 per slice

It's certainly a challenge to find orange cake done right around these parts. Lids & Finch comes closest to perfecting this teatime childhood treat and hits a homerun with a zesty iteration that ticks all the right boxes. The recently opened café's moist orange curd cake, featuring thin layers of tangy homemade orange curd, is crafted using fresh orange juice and topped with a rich (but not too cloying) cream cheese icing. Although the nutty pistachio cake here also comes highly recommended, the orange takes the cake.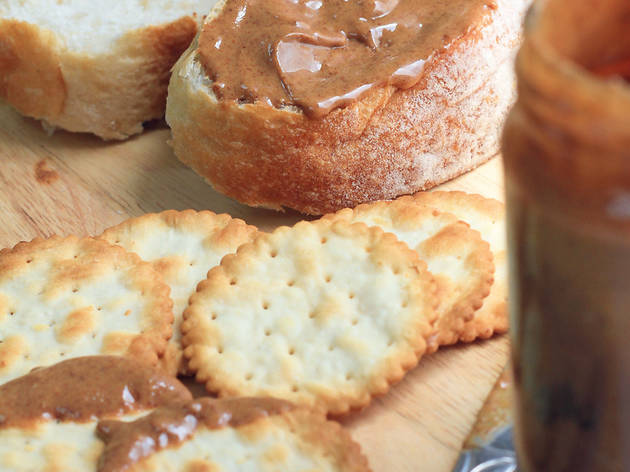 13/20
Photo: Amir Rashid
Maple cinnamon almond spread, RM28

Run-of-the-mill peanut butter spreads should hang their heads in shame – local outfit Nuts Enough's collection of uniquely flavoured nut spreads is the bee's knees. Our pick of the bunch is the irresistible maple cinnamon almond spread, where subtle traces of maple syrup and cinnamon add pizzazz to the gently sweetened almond spread. It also boasts incredible consistency and a luscious, gooey texture. We've tried the versatile spread on toast, tortilla chips, chocolate bars and biscuits, but nothing quite matches the sheer satisfaction of scooping a spoonful straight from the jar.

Nuts Enough spreads are available at Village Grocer outlets in Bangsar Village, 1 Mont Kiara and Sunway Giza.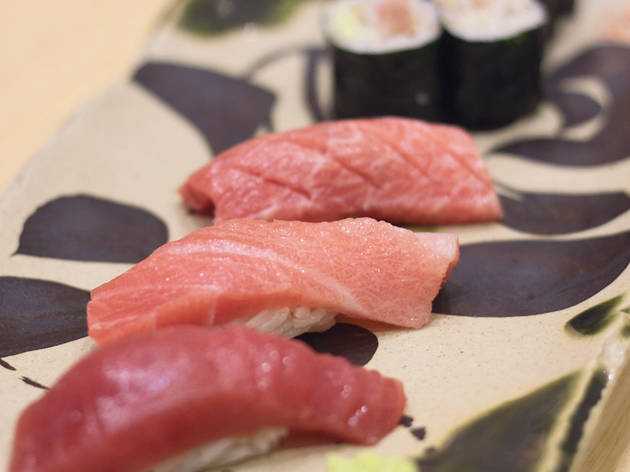 14/20
Photo: Amir Rashid
Maguro Zukushi, RM78

Assorted tuna sushi on a platter sounds standard but Sushi Hinata's version knocks it out of the park for its execution and sheer freshness. Japanese wonder Chef Hideaki Oritsuki slices tuna with captivating precision before patting the cuts onto vinegary rice. The tuna ranges in fattiness but we like the otoro best, the most premium of the tuna belly. Pleasurably buttery and melt-in-the-mouth, each cut disintegrates on the tongue with little effort – the stuff dreams are made of. On the side are tasty hosomaki rolls with chopped tuna and leek (stick around the counter to marvel at Chef Hideaki's showy knife skills).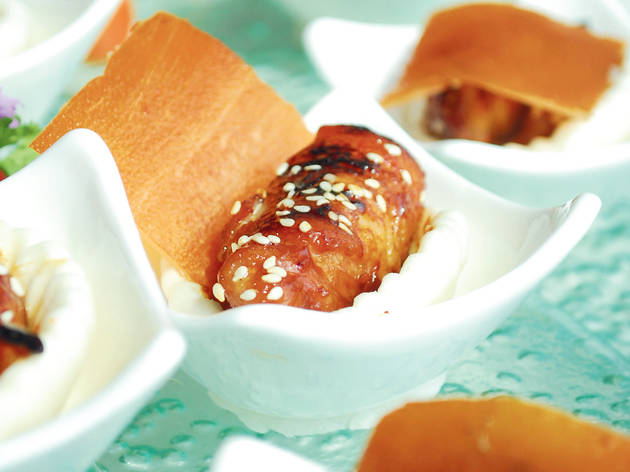 15/20
Photo: Amir Rashid
Suckling pig with liver sausage, RM380++

The play-it-safe classic suckling pig has gone through a clever revival at Noble Mansion. Here the transcendent Chinese New Year staple is combined with the nostalgic dish, gam chin yuk (pork loin shaped like gold coins), resulting in a hog's worth of individually portioned mashed liver sausage wrapped in slabs of pork belly. Each piece is topped with crackly suckling pig skin, lacquered with a calibrated blend of ingredients: char siew sauce, siu heng wine and sugar. When the liver, pork belly and skin meet, the result is smoky pork that leaves a film of grease as well as a smile on your lips.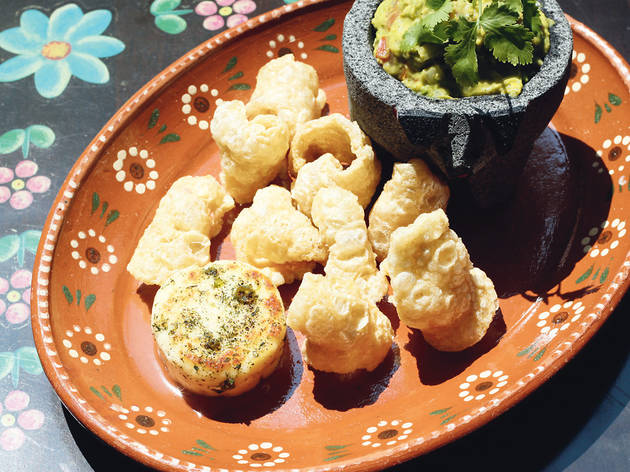 16/20
Photo: Amir Rashid
Grilled Panela cheese with pork crackling, RM58

Grilled cheese and fried pork skin are some of life's best companions. This brilliant starter marries both but the one wearing the pants is seared Panela cheese, a Mexican cheese sharing a resemblance with and a similar preparation process to paneer. Chef Carmela first pasteurises fresh whole milk on a gentle heat for about an hour before the 'skin' is drained and pressed into small baskets. The cheese then takes the shape of the baskets before being grilled and served with fresh pots of guacamole (possibly the best in town) and crispy pork crackling. Cut a small slice of the mild cheese, place it atop a piece of curly crackling and spoon guacamole on top for a dangerously addictive snack.
17/20
Photo: Amir Rashid
Roasted bone marrow with caramelised onions and toasted brioche, RM28

The act of slurping bone marrow at a dinner table seems badly mannered except when you're presented with this dish. The (beef) bone marrow is blackened in the oven, which renders the filling into a melting, jelly-like gloop. Don't go eating this on its own – the gelatinous marrow is luxuriously rich but too cloying to eat alone. Spread some on a square of crispy brioche together with a load of sweetened onions for a fatty, sweet, abundantly indulgent appetiser. The sprig of thyme provides a whiff of herby perfume.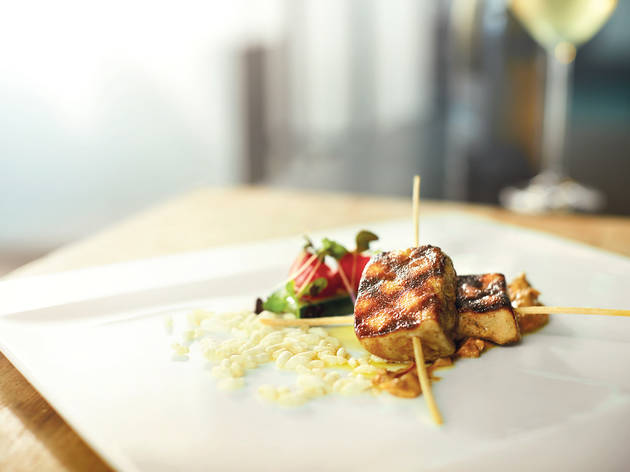 18/20
Photo: KC Chen/Image Rom Studio
Foie gras sate, RM95

This satay is KL's most unconventional – nothing of the sweaty, smoky Malaysian sort. Two fat blocks of goose liver are charred on a griddle and speared on a stick of crunchy pasta noodle, placed alongside a swipe of thick peanut paste, candied cucumber and pickled sweet-sour onion. Elements of Malaysia's ubiquitous street snack are present beneath the madness and the flavours are more familiar than you'd think. The liver is exceedingly melting, the paste much like hand-churned crunchy peanut butter while the cucumber and onion help to counter the decadence. Dip the lot into a scattering of pandan-scented Rice Krispies for the cleverest, most eccentric mouthful of food you'll eat this year.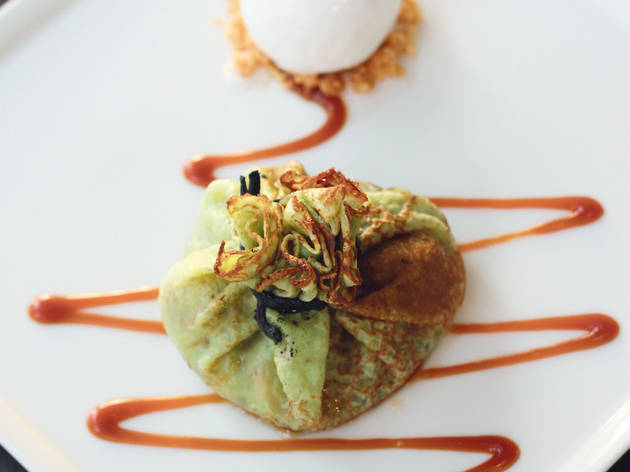 19/20
Photo: Amir Rashid
Pandan crepe with banana and gula Melaka, coconut sorbet, RM26

Malaysian flavours bloom in Soleil's much-heralded dessert. Thin pandan-infused crepes are filled with coins of caramelised bananas coated in thick gula Melaka syrup, and then bound with a vanilla pod into an adorable pouch. Use a fork to slice through the crepe, let the sticky bananas ooze out and scoop a dent in the housemade coconut ice cream. This dessert doesn't scream with originality but no matter – it's old-fashioned after-dinner sugar that's executed to pitch perfection.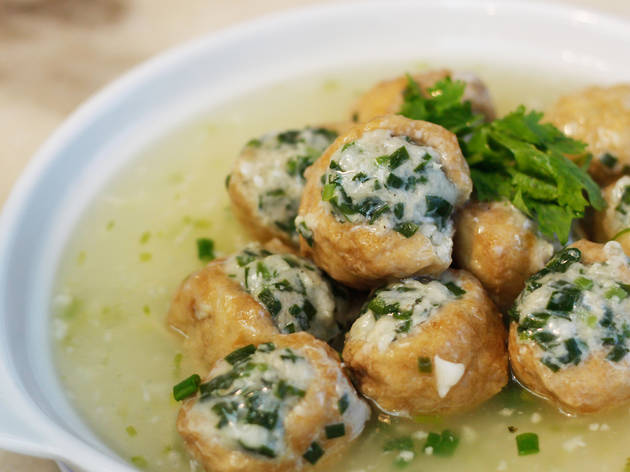 20/20
Photo: Amir Rashid
Tau fu pok, RM25 for ten

If you've tired of the more predictable variations of tau fu pok, the Guangxi-inspired version at Eight Treasure will erase all bland experiences. It's a dish made vivid again after years of being just ordinary – pork bits (both lean and fatty) are melded with fish paste and chopped kuchai leaves before jamming them into hollow fried beancurds. After cooking them to a boil, a ladle of briny broth – specked with a flurry of spring onions – is poured over these bobbing gems. The dish's simple flavours draw on childhood experiences, a homey feeling if you will, but the execution is what you'd expect of a polished downtown restaurant. Just order ten and call it a day.