Heads up! We're working hard to be accurate – but these are unusual times, so please always check before heading out.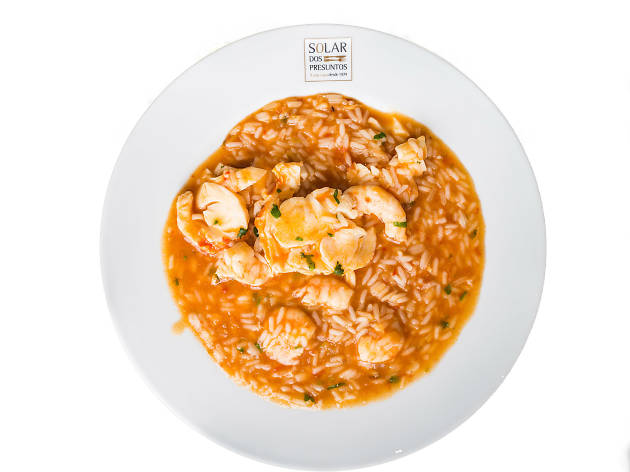 The best seafood restaurants in Lisbon
From the sea straight to the table, here are the best seafood restaurants in Lisbon.
Grilled, boiled or roasted fish and the freshest seafood – the choice is yours, but it is our job to point you in the right direction. We've trawled through the city looking for the best seafood restaurants in Lisbon. Nothing here reeled you in? Then check-out the best fish restaurants in Lisbon and our pick for the best japanese restaurants, in case you prefer to have your fish in a sushi roll.
The best seafood restaurants in Lisbon
Find more traditional food in Lisbon
Here it is, a countdown of Lisbon's most coveted plates. No more need to agonise over the menu; dive straight in as we reveal dishes to die for at Lisbon's best restaurants and cheap eats. Our top 20 list picks out sophisticated signature dishes, indulgent desserts, sweet treats and finger-licking street food. Take a look at our selection of the top 20 dishes to try in Lisbon.
If you are a fresh fish lover, Lisbon is probably one of your top destinations. And if it isn't yet, because you've never been here and you've just arrived at this page because you were cruising on the internet, pay attention to what we have to say. Our seafood is the best in the world (ok, maybe we are exaggerating a little bit here, but it is certainly on the top-5) and these are the best fish restaurants in Lisbon where you have to go to see that we are absolutely right.
You might have never heard about this dish - it is a Lisbon original, after all. Bitoque is a fried steak served with an egg on top and fries on the side. It is a lifesaver of sorts for many Lisboners, sold at most diners and traditional restaurants. See where to eat in Lisbon the best bitoques.