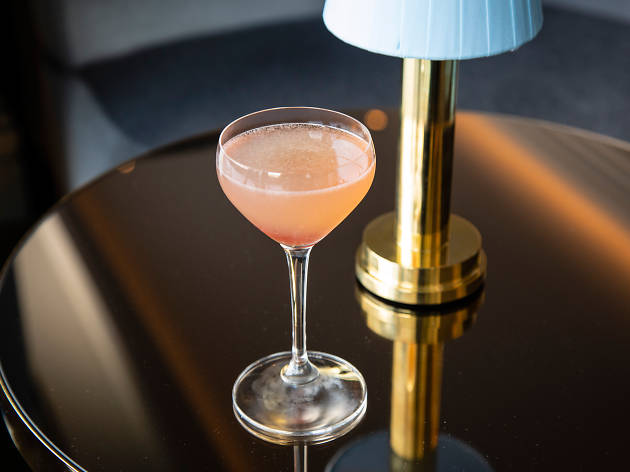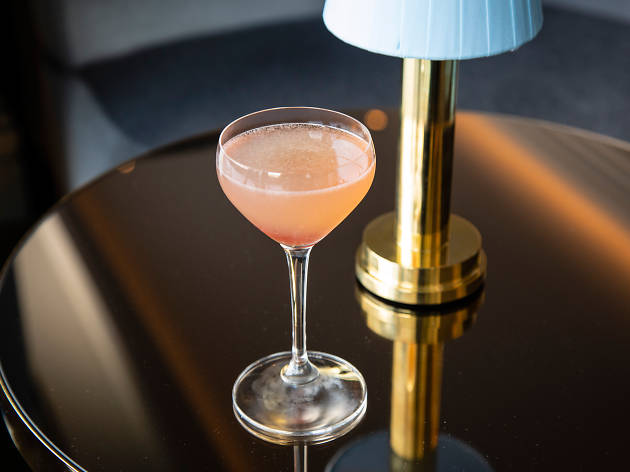 1/10
Andy Parsons
2/10
Lyaness
3/10
Lyaness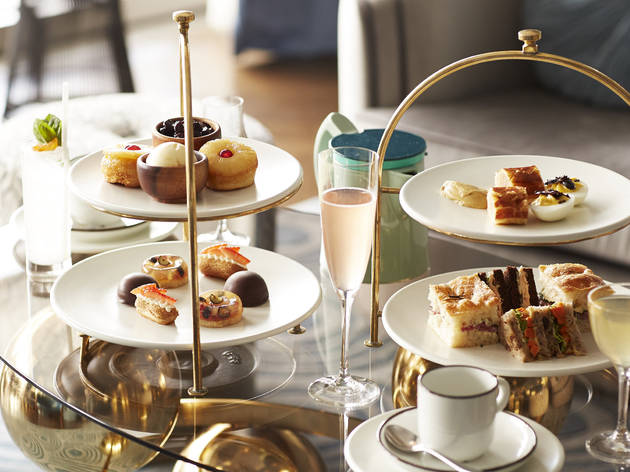 4/10
5/10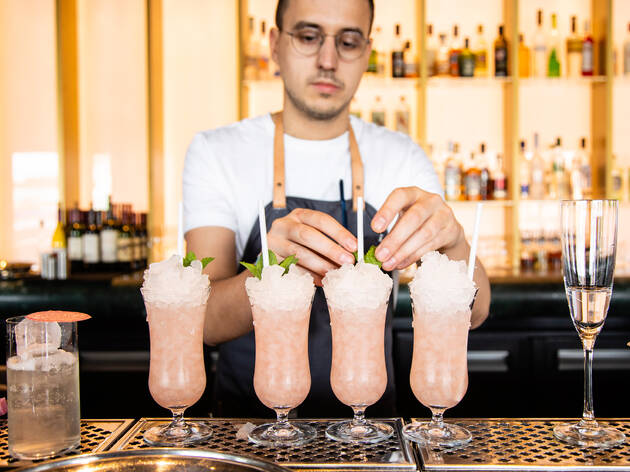 6/10
Andy Parsons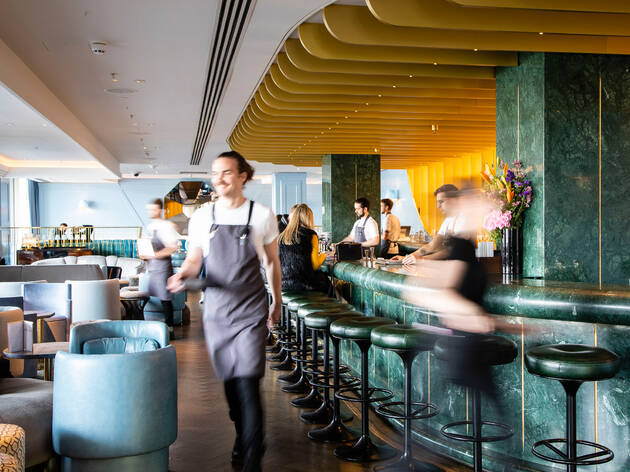 7/10
Andy Parsons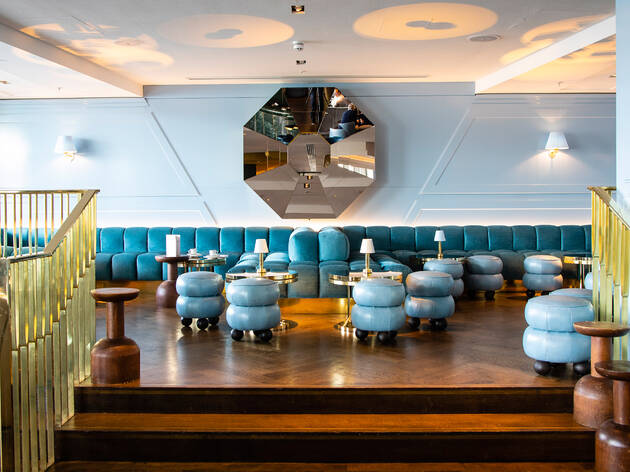 8/10
Andy Parsons
9/10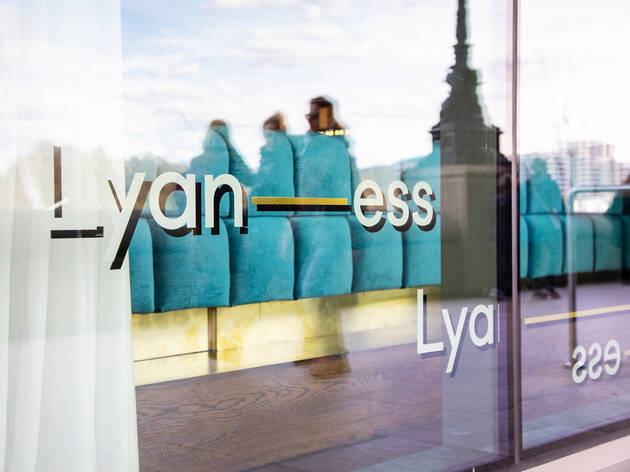 10/10
Andy Parsons
Time Out says
The 'World's Best Bar' Dandelyan makes way for Lyaness.
Most people embrace the mantra 'If it ain't broke, don't fix it.' Not Mr Lyan. London's leading mixologist has built up bars only to tear them down at their height, like some boozy oligarch. Okay, he's not that: Ryan Chetiyawardana is a scientist with a snappy dress sense and a fresh approach to cocktails, who was shaping the conversation around sustainability long before the debate about the the straw in your drink. Going the way of the game-changing White Lyan and Super Lyan before it, South Bank hotel bar Dandelyan – declared the 'World's Best Bar' just six months ago – is his latest victim. He's flipped the glossy space in ten days, and Lyaness now takes its place.
Clearly, reinvention is part of the scientific approach, but what does it mean for a diehard Dandelyan fan? Superficially, not a lot. Lyaness is in the same spot, run by the same team with the same aim – crafting awesome drinks that make you think.
The powder-blue makeover adds freshness, but the layout mostly remains the same. The real overhaul is saved for the menu – seven newly created ingredients feature, with three different drinks made from each. Components like 'Infinite Banana' and 'King Monkey Nut' are a level up from the leather, concrete and cardboard that Mr Lyan's used in cocktails before. Page-long blurbs accompany each souped-up ingredient and when I asked a staff member about the 'Ultra Raspberry' in my Snap Crackle Bellini, I got a speech about 'parmigiano water' that I really didn't understand.
Letting the drinks do the talking paid off better. Especially with the White Sbaglito, a sparkling, super-zingy drink using power ingredient 'Purple Pineapple'. Or the Peach Blow Fizz, a sprightly summery number filled with fruit flavours, clarified cream and 'Onyx', a new koji liquor made by Mr Lyan in collaboration with Empirical Spirits.
I think Lyaness is maybe Mr Lyan's 'Kid A'. Not a lot of it makes sense at first, but you'll come to really love it. In time, we'll marvel over this strange, intriguing metamorphosis.
Lyaness says
Created by multi-award-winning Ryan Chetiyawardana AKA Mr Lyan and the team behind iconic venues White Lyan, Super Lyan, Cub, Dandelyan and more.

Team Lyan has always had a curiosity to find new ingredients, and an ability to make these unusual, alien and outright weird forms more delicious. In an embrace of the alternative, these key ingredients are at the heart of Lyaness. Some we've worked on with like-minded people within and out with the booze world and others are the result of the research, exploration and experimentation of the team. So our menu is sectioned around ingredients instead of cocktails; it might seem a little odd, but the Lyaness team can connect you to your ideal drink.

Reimagining the iconic space overlooking the Thames within Sea Containers house, and to borrow from the heritage of our previous bar, Dandelyan, we've hoped to create a cocktail bar that goes beyond the simple focus of what's in your glass.

Comfortable and fun, with different spaces that can accommodate private settings through to bigger social occasions, the space has been designed by original Dandelyan designer Jacu Strauss and the Lore Design Team. Featuring a signature electric blue, as well as the original green marble bar, the space is suitable from early where we also serve our cocktail-based Afternoon Tea, through to late night – including our house DJs over the weekend playing an eclectic mix of rock, funk and disco.
Details