The best quirky bars and pubs in London
From prohibition to ping-pong, we've rounded up London's most unusual and quirky bars and pubs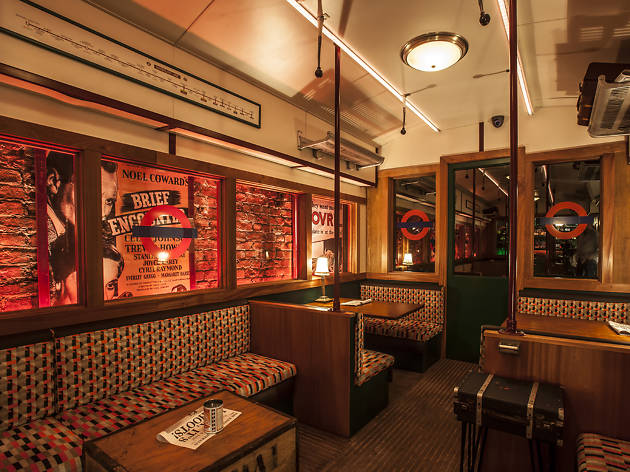 Londoners are spoilt for choice when it comes to stepping out for a tipple. There are craft beer pubs, cosy pubs, gin bars and cocktail bars. Then there are the quirky joints… You can settle down for a drink in the surrounds of an old tube carriage, unearth a watering hole hidden behind a fridge door, or sup from a glass of ice while sat on ice in a building made of, you guessed it, ice, and that's only the beginning. We've rounded up the most off-the-wall, quirky bars and pubs London has to offer so you can wet your whistle with the right amount of weird.
Quirky bars and pubs in London
Discover London's best cocktail bars
So many cocktails, so little time. So just stick to the best cocktail bars in London by using our ranked list below. You'll find everything from dark and dirty speakeasy joints and secret bars to bold and brash party spots meant for a night out on the tiles. What they all have in common is mixed drinks that will blow your mind – and hopefully not your budget.
Read more