Happy March, Londoners! Bounce into spring on Bouncingham Castle, drink up and celebrate with the Last Libations crew at B&H on St Paddy's day and finish the month off in a sugar-fueled frenzy at the Chocolate Festival - just in time for Easter weekend. If you aren't too busy recovering from all that, there are plenty of restaurant openings, film releases and art exhibitions to keep you going. Do like the lions at the opening of their new home in London Zoo and go wild!

Bouncingham Castle
THINGS TO DO
Mar 1: The Art Of Smartphone Filmaking Learn to make the most of your phone and create whipsmart short films for charities in this workshop-cum-volunteering session. Ages 18+
Mar 1: Celebrate Sound: The London Sound Survey and Ed Dowie Join Ian Rawes (creator of the London Sound Survey) for a talk on sound followed by a live performance by music maker Ed Dowie.
Mar 1: Peter Gabriel: Life Lessons From A Rockstar Peter Gabriel, recent winner of the 'Man of Peace' award talks life lessons with philosopher Alain de Botton.
Mar 1–Aug 30: Swedish Hasbeens Pop-up The cool clog crew make a return to the Shoreditch BOXPARK, kitting everyone out in style for summer with their unique range of clogs and boots.
Mar 2–Mar 6: UCI Track Cycling World Championships The world's top cyclists return to Lee Valley Velodrome in 2016, battling it out to be crowned kings and queens of the track.
Mar 3–Mar 5: Bouncingham Castle A seven foot high castle made to wobble like a real jelly and smell like raspberry pudding will be popping up outside City Hall to celebrate the launch of Candy Crush Jelly Saga.
Mar 8–Mar 13: WOW: Women of the World Festival The 2016 edition of this festival features a stellar line-up, championing everything that is great about women and girls.
Mar 9: Firewalk Whip your socks off and pad across red-hot wood embers at this event organised by charity Action on Hearing Loss.
Mar 11–Mar 13: Most Curious Wedding Fair Now in it's twelfth year, the biggest indie wedding show in the UK is heading to the Old Truman Brewery with over 120 exhibitors celebrating exciting design talent.
Mar 12: London Rollergirls Season Opener London Rollergirls are bound to settle last season's scores in this hotly contested season opener.
Mar 12: Keeping It Reel: Sunday Assembly London Ceilidh The Ceilidh Tree provide the soundtrack to Sunday Assembly's first fundraising Ceilidh at Conway Hall.
Mar 13: Cow vs Pig Fun Run Freightliners Farm are raising funds for the upkeep of their site and animals by enlisting Londoners to run, walk and jog dressed as Friesians and pot-bellied pigs.
Mar 13: London Bowl 2016 If the Superbowl left you hankering for more touchdowns, huddles, and bulky quarterbacks, get a taste of Americana at the first ever London Bowl.
Mar 13: St Patrick's Day Parade and Festival London's Irish community heads to Trafalgar Square to celebrate their patron saint - and everyone's invited.
Mar 15: Totes Amazebags Craft Night The Crafty Bunch usually cater for little ones however their new bi-monthly workshops are aimed at adults, kicking off with a tote bag customising class.
Mar 18–Mar 20: Spring Fair at the Finnish Church The church's annual Spring Fair features traditional Finnish treats including sweets, Moomin products, chocolates and arts and crafts stalls.
Mar 18–Mar 28: Find Your London Festival Find Your London Festival celebrates London's outside spaces, from gardens to parks, high streets to market places. This 11 day festival features over 100 events across London.
Mar 19–Oct 9: The Clangers, Bagpuss & Co Parents can introduce their children to the shows they watched and adored as wee nippers thanks to this retrospective exhibition by Smallfilms, the production company that created The Clangers, Bagpuss and much more.
Mar 20: Where's Wally Fun Run Walk, jog or run the 5 or 10 km course dressed as Martin Handford's cheerfully elusive creation - along with hundreds of other Wallys.
Mar 23: House of Toast This night takes reworking edibles to the next level, challenging participants to create the ultimate architectural structure out of toast.
Mar 25: The Passion of Christa A retelling of the story of the Passion, presented through the eyes of a female Christ in the atmospheric Union Chapel.
Mar 25: Land of the Lions Construction of this vast new exhibit began in 2014 and now the zoo is ready to rehome its pride of endangered Asiatic lions in this enclosure which is styled like an amphitheatre-like lion temple.
Mar 27: 2016 Boat Race The annual rivalry between Oxford and Cambridge is here again as the teams attempt to row to victory on the River Thames.

Fermented and Wild
FOOD
March restaurant openings
Duende A new tapas joint from Victor Garvey, one of the guys behind Bravas Tapas in St Katherine Docks.
Egg Break A Notting Hill from the Soho House Group, specialising in egg based dishes.
Sosharu A new Japanese restaurant from Jason Atherton, the man behind Pollen Street Social, Berners Tavern and Little Social, amongst others.
Restaurant Ours A new restaurant from Tom Story, the chef behind the Michelin-starred Restaurant Story.
The Diner at The Strand As the name would suggest, expect to find a classic diner look and menu - expect burgers, hot dogs, meat loaf and shakes.
Farang New Thai restaurant in Borough from the former head chef at Smoking Goat.
Padella A new Italian restaurant from the team behind Trullo. The focus is on pasta dishes, with some wines served on tap, straight from the barrel.
Som Saa A permanent site for the guys behind the Climpson Arch Thai pop-up.
Sourced Market A Marylebone offshoot of the café, market and deli at St Pancras station.
Lima Deli Peruvian deli at Harrods from the chain behind Lima Floral
Rosa's Thai Café The east-end Thai brand takes over from the 10 week pop-up by Laos Café
Spiin A ping pong bar in Shoreditch from the people behind Canvas and Blueberry Bar. Expect at least ten custom made ping pong and beer pong tables set over two floors.
Foodie events and pop-ups
Mar 2–Mar 4: London Drinker Beer and Cider Festival North London's Campaign for Real Ale (CAMRA) representatives present their annual beer festival, featuring over 150 real ales, ciders, perries and imported beers.
Mar 4–Mar 5: Fermented and Wild This feast of fermented goodness comes courtesy of L'atypique. Diners can get stuck into three courses of grub with perfectly pickled accompaniments, plus wild-yeast fermented wines.
Mar 10–Mar 12: Cocktails in the City Following on from their summer soiree last year, the Cocktails in the City gang are back with a three day boozy spectacular.
Mar 13: St Patrick's Day at the Hard Rock Café Fuel up before the big St Paddy's Day Parade with an all-you-can-eat American breakfast with an Irish twist.
Mar 13–Mar 18: Tottenham Green Market Following a popular trial stint last year, the Tottenham Green Market gang are pitching up permanently, offering tasty grub and family entertainment every Sunday.
Mar 14–May 9: Last Libations Bourne and Hollingsworth Buildings will be celebrating St Patrick's Day with poitin, an oft overlooked Irish drink, creating a menu that shows off the unique flavours of this unusual beverage that was once thought to cause blindness.
Mar 17: The Elmore Jam Irish chef Una Donohoe will be crafting a four-course meal using Irish ingredients for a St Patrick's Day special edition of The Elmore Jam.
Mar 23–Apr 16: The 80's Office Party Pop-Up Retro supperclub featuring fun, games and power-hungry host.
Mar 25: Springfest For the seventh year, Ally Pally will be transformed into a German beer hall complete with Bavarian waitresses and Oompah band.
Mar 23–Mar 27: The Chocolate Festival The Business Design Centre becomes a one-stop shop for all of your sugary needs, just in time for Easter.
Mar 27: Christathon Worship at the altar of the pint at this Easter themed pub crawl and Jesus-themed fancy dress in order to raise money for charity.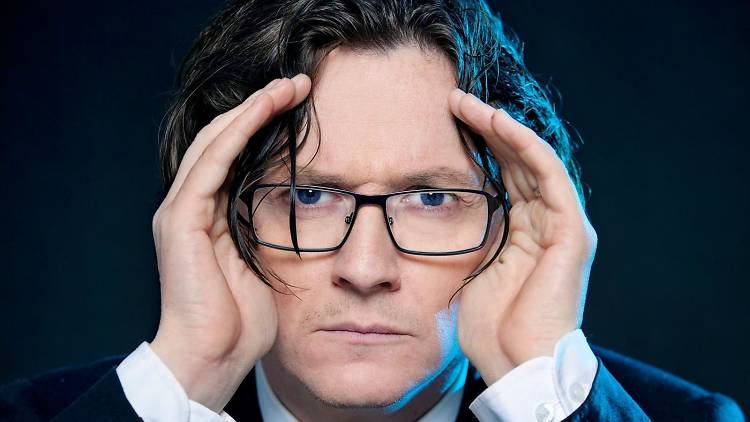 Ed Byrne: Outside, Looking In
COMEDY
Mar 1–Mar 5: Shazia Mirza: The Kardashians Made Me Do It Irascible and cynical comic Shazia Mirza heads to the Soho Theatre with her new solo show, focusing her wry wit on life, love and jihadi brides.
Mar 14: Lee Nelson: Suited and Booted Simon Brodkin's BBC Three-starring character creation is back on the road.
Mar 20: Ed Byrne: Outside, Looking In Life's little annoyances unpacked by this superb Irish comic.
Idris Elba
MUSIC AND NIGHTLIFE
Mar 2: White Snazzy Glaswegian five-piece - featured as one of our 'ones to watch in 2016' - play a headline set of scratchy punk funk.
Mar 3: Rudimental The Hackney drum 'n' bass crew play a huge stadium show.
Mar 4–Mar 9: The 1975 The Manchester pop-rock phenomenon return to the capital with new material.
Mar 4–Mar 13: Label Mates Ten nights of the best up-and-coming bands curated by some of the best indie labels out there.
Mar 5: Burning Down the House This new east London night aims to give Dalston's nightlife a kick up the arse with the best songs of the 80's.
Mar 7: Kano East-end boy Kano returns to his roots with new LP 'Made in the Manor'.
Mar 8: Rising Stars Discover the stars of tomorrow at our specially curated gigs.
Mar 8–Mar 9: The Internet Ex-members of LA's Odd Future collective, Syd The Kid and Matt Martians play blissful, beautifully wispy neo-soul and R'n'B.
Mar 10: Grimes The sonically delightful electropop singer from Canada is back for her first show in London for three years.
Mar 11: The Jesus and Mary Chain The founding fathers of fuzz-pop return to the London stage.
Mar 11–Mar 13: Country to Country Festival The UK's biggest country music festival takes over the O2 for three rootin' tootin' days.
Mar 12: Bonobo Presents Outlier Electronica ace Simon Green curates an all-day event with great DJs and live acts.
Mar 15: Christine and the Queens Héloise Letissier's synth-pop project takes in dramatic song craft, stark visual presentation and awe inspiring dance moves.
Mar 15–Apr 5: Adele Pop megastar, balladeer supreme and outspoken icon Adele is back on the stage with her latest album '25'.
Mar 16–Mar 18: Ludovico Einaudi An Italian pianist, composer and film collaborator, Einaudi draws from experimental jazz, avant-garde classical and world music.
Mar 17: Savages The thrillingly intense post-punk revivalists are back in London with a sell-out show at the Roundhouse.
Mar 22: Laura Mvula This extremely talented Brummie soul singer returns at last with new album 'The Dreaming Room'.
Mar 24: Andy C All Night Get ready for a drum and bass battering with a stonking six-hour set from one of the best D'n'B selectors in the game: Andy C.
Mar 24: 4ThirtyTwo: Richy Ahmed Slinky house Richy Ahmed plays an all-night set in Hackney as part of 4ThirtyTwo party series.
Mar 24: Beautiful Swimmers US imports Beautiful Swimmers provide their own brand of house and bass alongside Samo DJ and Will Bankhead
Mar 24: Idris Elba The acclaimed DJ-turned-actor returns to the decks to headline this exclusive event from Egg and Industry London.
Mar 25: RuPaul's Drag Race: Battle of the Seasons Star queens from RuPaul's drag reality show perform live in London.
Mar 25: Tief Rinsing deliciously deep deep house sounds with a sticky warehouse edge, Tief is a truly unique house night.
Mar 26: Armin Van Buuren A titan of poppy, euphoric trance, AVB touches down in Brixton, promising a brand new show complete with lights and lasers.
Mar 26–Mar 29: Wolf Alice The awesome foursome from North London are back with their grungy, heavy, indie tunes.
Mar 27: Promised Land: Bank holiday Easter special Classic hardcore, drum'n'bass and jungle from the golden years of 1987-2010.
Mar 27: Norman Jay The seminal DJ and man behind Good Times Soundsystem of Notting Hill Carnival unleashes one of his funky house, hup-hop, disco and reggae sets.
Mar 31: Chvrches Glasgow synth-poppers return with show at the Royal Albert Hall.
Mar 31: Janet Jackson The Janaissance is underway - Ms Jackson is back on form and back on tour with eclectic new album 'Unbreakable' and all the usual hits.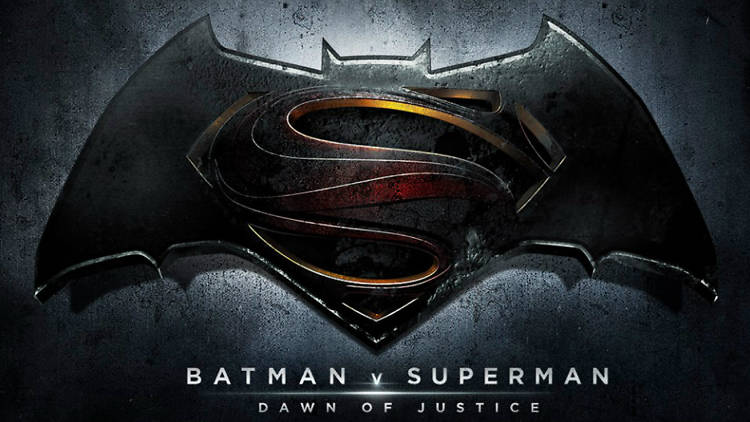 Batman v Superman: Dawn of Justice
FILM
New releases
Mar 3: London Has Fallen A explosive across-the-pond sequel to 'Olympus Has Fallen', starring Gerrard Butler and Morgan Freeman.
Mar 4: Hail, Caesar! The Coen brothers are back with this madcap tribute to the golden age of Hollywood cinema, featuring George Clooney, Scarlet Johanson and Jonah Hill.
Mar 11: Anomalisa We can promise you one thing - this is the only film you'll see this year featuring a stop motion sex scene between two animate puppets.
Mar 11: The Witch After 'The Babadook' and 'It Follows', here's the latest small-scale indie horror to create a big impact.
Mar 25: Batman v Superman: Dawn of Justice The first film featuring both superheroes, director Zack Snyder pits the two against each other, as Batman attempts to take his alien counterpart down a few pegs.
Film Events
Mar 16–27: BFI Flare! A celebration of the best new and classic LGBT films from around the world.
The Painkiller
THEATRE
Mar 1–Mar 6: Complete Works: Table Top Shakespeare Shakespeare's complete works, performed by tabletop objects.
Mar 5–Apr 30: The Painkiller Kenneth Branagh and Rob Brydon reprise their roles in Francis Verber's farce.
Mar 7–Apr 9: Miss Atomic Bomb Catherine Tate stars in this new musical set in '50s Vegas.
Mar 15–Jun 18: People, Places And Things Denise Gough is stunning in this powerful play about addiction and reality from '1984' scribe Duncan Macmillan.
Mar 17–Jun 16: Reasons to be Happy Michael Attenborough directs the UK premiere of Neil LaBute's romantic comedy.
Mar 22–Apr 9: All That Fall Slip on a blindfold for this Beckett play that happens in total darkness.
Mar 22–Jun 2: Les Blancs Yael Farber makes her National Theatre debut, directing this forgotten classic by Lorraine Hansberry.
Mar 24–May 7: BUG Tracy Lett's tense psychological drama gets a starry production from 'The Dazzle' director Simon Evans.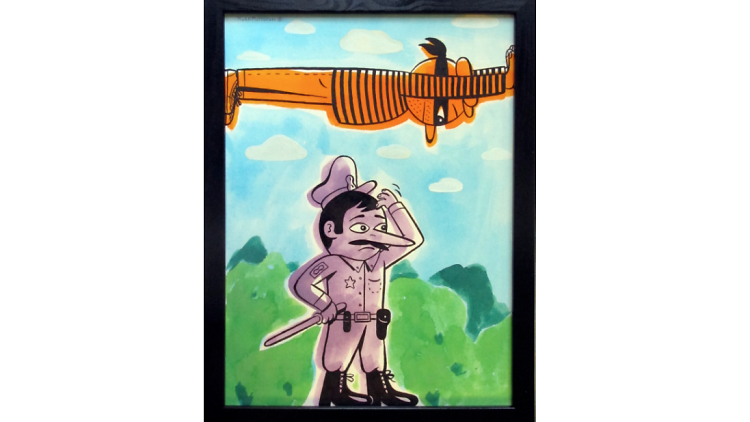 Venturing Beyond: Graffiti and the Everyday Utopias of the Street
ART
Mar 3: First Thursdays Making sense of the myriad of galleries in East London, Time Out has teamed up with the Whitechapel Gallery in order to see over 100 galleries and museums staying open til 9pm, as well as hosting talks and behind-the-scenes sessions on the first Thursday of every month.
Mar 3–May 2: Venturing Beyond: Graffiti and the Everyday Utopias of the Street, Somerset House The long-standing idea of graffiti as a public nuisance is turned on its head in this exhibition.
Mar 3–May 22: Hilma Af Klimt: Painting the Unseen, Serpentine Gallery One of the most fascinating - and strange - artists of the last 100 years is the subject of one of the most hugely anticipated shows of 2016.
Mar 4–Jul 31: Unseen City: Photos By Martin Parr, Guildhall Art Gallery All the pomp and circumstance of the City of London is laid bare in this exhibition.
Mar 5–Jul 3: Botticelli Reimagined, V&A Bringing together the largest collection of Botticellis seen in London for decades, V&A's spring blockbuster is a chance to marvel at the beauty of the master whilst also exploring his influence on art, film, photography, fashion and design.
Mar 16–Jun 19: Strange and Familiar: Britain As Revealed By International Photographers, Barbican Martin Parr curates a show that looks at how international photographers from the 1930s to today have captured the cultural, social and political identity of the UK through the camera lens.
Mar 19–Jul 3: Paul Strand: Photography and Film for the Twentieth Century, V&A This show, the first in the UK since American photographer Paul Strand's death, includes photographs and films ranging from the streets of Manhattan to his extensive travels across Africa and Scotland.
Enjoy!
Image: Joris Vanbillemont