Ready for the weekend? It's time to get excited about rooftop parties in Brixton, a science festival at Imperial College, heaps of cute critters at the National Pet Show and a new night market in Greenwich. Gather up your pals and getting planning with the 30 fun things below!
CENTRAL
Jordan Wolfson: Riverboat Song, Sadie Coles, Fri-Sat, free. This two-space show is made up of a massive video installation at Kingly Street and two sculptures and the VR work at Davies Street.
SheInspiresMe Car Boot, Brewer Street Car Park, Sat, £10. If you think car boot sales are full of dusty old finds from the attic and scrappy VHS tapes, then get ready to be bowled over by this car boot carry on, which is part of the Women for Women International's #SheInspiresMe Campaign.
Festival Embassy x Eat Your Own Ears, The House of St Barnabas, Sat, prices vary. The House of St Barnabas's Festival Embassy is back and this time they're collaborating with Eat Your Own Ears for an evening of dazzling acoustic music set in a gothic Chapel and live DJ sets in a secret garden.
London Craft Week, various venues, all weekend, prices vary. This week-long festival, now in its third year, celebrates craftsmen beavering away in all in all sorts of interesting nooks and crannies across London.
NORTH
The Treatment, Almeida Theatre, Fri-Sat, £10-£39.50. Lyndsey Turner directs a darkly entertaining revival of Martin Crimp's film industry-set satire.
Alex Martinis Roe: To Become Two, The Showroom, Fri-Sat, free. Walking into The Showroom, you might think you've made a wrong turn into a feminist group's meeting. But look past the DIY aesthetics and give this exhibition time – you'll be rewarded by the political resonance and relevance of Alex Martinis Roe's work.
The London Cheese Project, Camden Market, Sat-Sun, free entry. Try not to drool as you browse the stands of caerphilly selected cheesemongers and street food vendors at this festival of fromage in Camden.
Morgan Heritage, The Forum (O2 Forum Kentish Town), Sun, from £30.50. The Grammy Award-winning quintet perform reggae hits from their career. With support from Etana.
Re-making Nature, Wellcome Collection, all weekend, free. The Wellcome Collection are looking for Londoners to present objects, ideas and stories for this weekend festival of collecting. The most interesting items will be selected to go on display at the new exhibition 'A museum of modern nature', opening 22 June 2017.
EAST
Festival Of Light, Troxy, TONIGHT, £25.19. A host of DJs play house, garage, techno and bass alongside lights, lanterns, effects, projections and live performances. Guests are encouraged to come in light inspired costumes.
This Beautiful Future, The Yard Theatre, Fri-Sat, £17, £15 concs. Refreshingly sassy, pop-culture littered drama about two teens living through WWII.
Kandace Springs, Shoreditch Town Hall, Sat, £25. The Nashville-based singer, songwriter and pianist returns to London after her sold out Rich Mix gig in November and after a stint supporting Gregory Porter on tour.
Dalston Roof Park x Bloop, Dalston Roof Park, Sun, adv £7.50. Deep house and techno from Cleveland, Nikos, Dean Mir, The Troubadour and Harbinger Kurt.
Close-Up on Stanley Kubrick: 'The Killing', Close-Up Film Centre, Sun, £10, £8 concs. All this month, Close-Up will be screening the best of Stanley Kubrick, from early masterpieces like 'Paths of Glory' to later works such as '2001' and 'The Shining'.
'Who's Afraid of Virginia Woolf' + 'Ossessione', Rio, Sun, £11.50, £9.50 concs. A double bill of gritty relationship movies at the Rio.
National Pet Show, ExCeL London, Sat-Sun, from £19.26. At The National Pet Show you'll get the chance to meet and get advice from pet experts and breeders.
56 Artillery Lane, Raven Row, all weekend, free. An exhibition with a feminist gaze that swallows the idea of 'home', digests it and projectile vomits the concept across Raven Row's five floors in conflicting forms from 14 different artists.
SOUTH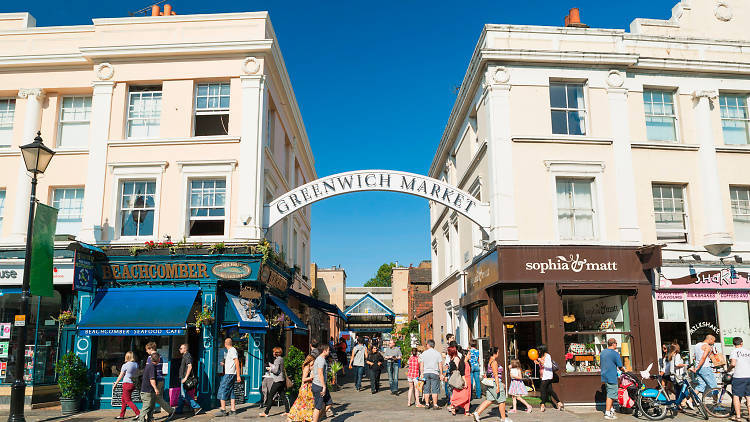 Independent Label Market: Greenwich, Greenwich Market, TONIGHT, free. Independent Label Market launches south of the river with its debut Night Market in Greenwich.
Summer Of Love Brixton Rooftop Festival, Prince of Wales, Sat, £12.50-£15. Disco, soul, funk, house and hip-hop from live bands, DJs and special guests over two terraces and two rooms.
'Driving With Selvi' + 'Taxi Sister' + Indian feast, Deptford Cinema, Sun, £3-£15. A double bill of inspiring stories about empowered women cab drivers in India and Africa – plus a slap-up Indian.
Larry Bell: Smoke On The Bottom, White Cube Bermondsey, all weekend, free. Bell's minimal geometric abstraction is a whirlwind of near-nothingness – everything is steely, barely-perceptible perfection.
Cheap Cuts Documentary Festival, Cinema Museum, all weekend, free. The UK's only free festival dedicated to documentary shorts returns for a three-day run packed with 40 film screenings, plus workshops and panel discussions all held in The Cinema Museum.
WEST
Tall Ships, Bush Hall, TONIGHT, £13.50. Four-piece experimental indie rock ensemble from Brighton featuring Ric Phethean, Matt Parker, Jamie Bush and James Elliot Field.
Make-Up and Monarchy, Kensington Palace, Sat, £15, £13. Explore the history of cosmetics and discover how royal women used them to enhance their image in this talk led by expert Madeleine Marsh.
Imperial Festival, Imperial College, Sat-Sun, free. Explore the livelier side of science at this free two-day festival involving robots, brains and superbugs.
Late Company, Finborough Theatre, all weekend, prices vary. A powerful new drama about the devastating aftershocks of cyber-bullying.
Pergola on the Roof, Television Centre - Multi-storey Car Park, all weekend. Back for a second year, Pergola on the Roof is the place to be if you're looking for sky-high fun and great food from the likes of Patty & Bun, Breddos Tacos and Salt 'n' Sauce.
AND FINALLY
Win...one of six pairs of tickets to Glastonbury 2017
Grab...tickets for London theatre shows
Book...these gigs while you still can
BEST OF THE BLOG
Forget rainbow bagels – rainbow croissants have arrived in London
A cookie dough pop-up is coming to London
Start planning your weekend now: ten great nights out in London