Hooray! Spring has finally sprung and this week, there are lots of reasons to celebrate. Make a toast to the patron saint of Ireland by consuming Irish-themed treats at Sun Tavern or the Elmore Jam. Create pressed-petal phone cases or admire the flowers in their natural state at the St Christopher's Place installation. Failing that, there are plenty of other ways to make the most of the sunshine – or not, in the case of you night owls. Whatever your fancy, we've got you covered.
In The Dark: Bats
Things to do
Papier Mache Leprechauns, Drink, Shop & Do, King's Cross, Thu, free. Have a messy St Patrick's Day without the punishing hangover by getting stuck into this Paddy's Day themed activity. Craft materials are free with a drink.
Ireland and Identity, King's Place, King's Cross, TONIGHT, £9.50. Five leading Irish poets offer different and shifting perspectives on identity and the inescapable pull of home leading up to St Patrick's Day.
Drag Panel Festival with Grayson Perry, Chelsea College of Arts, Westminster, Wed, £5, £3 UAL students. Join an utterly fabulous revolution as London's LGBTQI (and curious) gather for the festival, opening with a talk from Turner prize-winning artist Grayson Perry.
The Romantics on Hogarth, Keat's House, Hampstead, Thu, £7. Professor Gregory Dart will discuss Hogarth's impact on Coleridge, Lamb and Hazlitt.
Does Music Still Matter? The House of St Barnabas, Soho, Wed, £15. What role does music play in contemporary culture? Journalist Pete Paphides, songwriter Crispin Hunt and TV presenter Zezi Idore will battle it out.
In the Dark: Bats, Grant Museum of Zoology, Fitzrovia, Tue, £6. This event encourages visitors to discover the curious calls of these night creatures.
Make E11 Craft Evening, All You Read Is Love, Leytonstone, Tue, £15-£30. A print wizard, a felting queen, a floral crown specialist, ceramicist, illustrator and egg stylist will be leading workshops at this Easter-themed evening of social crafting.
Wo! Show and Tell, Hackney Showroom, Shacklewell, Mon onwards, check website for individual event ticket prices. A week of performances that jump straight into female experience, including spoken word, theatre, documentaries, short film and comedy.
Dead Yogis Society III: The Spring Awakening, The Crypt on the Green, Clerkenwell, Wed, £25 adv. Reawaken your chakras at this yoga class designed to get participants breathing, sweating and laughing their way towards a better body. All profits go to Barnardo's.
Remembering 1916, Whitgift School, Croydon, Mon onwards, £3-£7. This expansive collection covers a pivotal year in the First World War and its impact on Britain, France and Germany.
Petal Phone Workshop, St Christopher's Place, Marylebone, Thu, free. Combine the traditional past time of flower pressing with 21st century technology and leave with a unique floral phone cover. The workshop is led by leading London florist Jam Jar.
…or check out more events happening in London this week.
Yolk London
Eating and drinking
Meet the Producers: Mast Brothers, Poco, Hackney, TONIGHT, £35 adv, £40 otd. Chef Tom Hunt kicks off his 'Meet the Producer' series with a chocolate feast, created by chocolatiers, the Mast Brothers.
The Elmore Jam, Secret location, Thu, £35. A father and daughter team present this supperclub which provides live musical accompaniment from a three-piece band as diners tuck in. This particular event features a four-course menu featuring Irish ingredients in celebration of St Patrick's Day.
St Patrick's Day at the Sun Tavern, Sun Tavern, Bethnal Green, Thu onwards, free. This Hackney cocktail bar will be covered in emerald green, with free grub, live Irish music and fantastically named cocktails. What's not to love?
Oren Goldfeld at Tina We Salute You, Tina We Salute You, Stratford, Mon onwards. Oren Goldfeld, former Head Chef at 1701 and Queenstown, sets up a three-week residency, promising small dishes and sharing plates.
Yolk London, Duke of Wellington, Dalston, Mon onwards. New Yolk London residency at warm, Dalston corner-pub, the Duke of Wellington.
Club Lola, secret Brixton location, Wed, £25. This new supperclub offers a casual, relaxed atmosphere with excellent food at Lola's home in Brixton. Vegetarian option available and guests should bring their own drinks.
…or check out the latest restaurant reviews.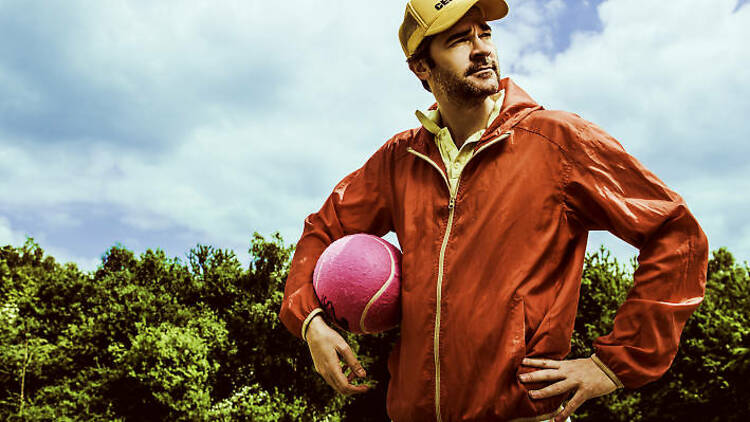 Adam Riches is Coach Coach
Comedy
Adam Riches is Coach Coach, Soho Theatre, Mon onwards, £10-£17.50. Masterful sports movie pastiche from ace character comic Riches.
Pappy's Flatshare Slamdown and Isy Suttie's The Things We Do For Love, The Phoenix, Marylebone, Wed, £10, £7 NUS. Mathew Crosby's anarchic panel show set in a fictional flatshare as well as Peepshow's Dobby chatting to a comedian guest about the lengths they've gone in the name of love.
Alex Lowe on Phoenix Nights, Fame and Anonymity, The Proud Archivist, Haggerston, Wed, £10. Host Joel Sanders probes the mind of the British comedian and explores fascinating aspects of comedy.
Chris Ramsey: All Growed Up, Fairfield Halls, Croydon, Thu, £20. Upbeat anecdotes, feel-good humour, and witty observations from the Geordie stand-up, actor and 2011 Foster's Edinburgh comedy award nominee.
...or check out all the critics' choice comedy shows.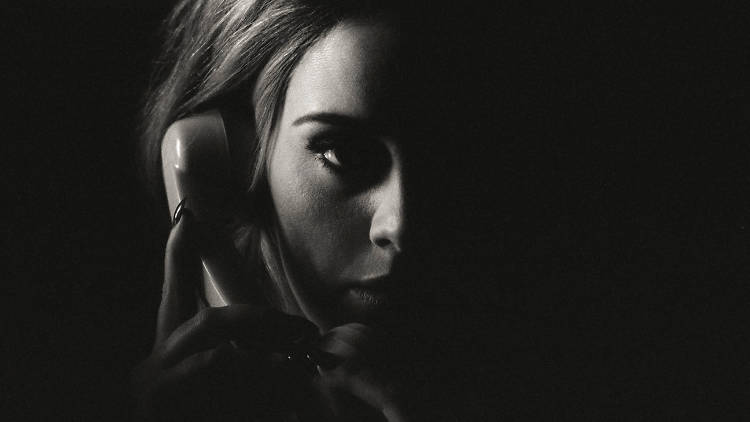 Adele
Live Music
Dan Deacon, Village Underground, Shoreditch, Thu, £16.50. The bespectacled, classically-trained wizard from Baltimore gives his upbeat, weird-tronica an airing.
Omar Souleyman, KoKo, Camden, Wed, £15.50. Though a firm favourite with leftfield festivals and audiences, Syrian singer Omar Souleyman is as accessible as hummus.
The Coral, The Forum, Camden, Wed, £22.50. Summoning waves of nostalgia, The Wirral's top jangly-guitar poppers are back on stage to promote their new album, 'Distance Inbetween'.
Adele, The O2, Tue onwards, £35-£95. Pop megastar, supreme balladeer and London icon takes to the stage with her new album, '25'.
Lianne La Havas, Royal Albert Hall, TONIGHT, £21. Still just 25 but tipped by Prince and with a top-5 debut album under her belt, this south London singer-songwriter graces the stage with her velvety vocals and synth-shimmering, folk-soul sound.
Savages, Roundhouse, Camden, Thu, £20. This London post-punk quartet show off their thrillingly dark clatter.
…or take a look at all the live music events in London this week.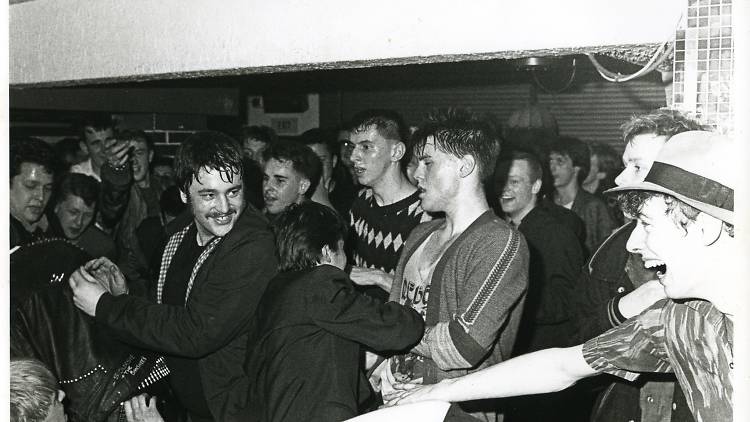 Gaz's Rockin' Blues
Nightlife
Chicken N Beer, Billy and the Chicks, Soho, Wed, free. Southern Hospitality's co-founder DJ Rob Pursey and special guests supply hip hop and R'n'B.
Paradox, Egg London, Tue, £15. Cutting edge House and Techno with special guests.
Gaz's Rockin' Blues, St Moritz, Soho, Thu, £7 before 11pm, £9 after 11pm. A hugely popular, long-running weekly night, filled with rock and roll history.
Rupture, Corsica Studios, Elephant and Castle, Thu, £8-£14. One for the serious bass-heads, rupture returns to Corsica Studios for another night of D'n'B, Jungle and Techno.
…or see all the parties planned this week.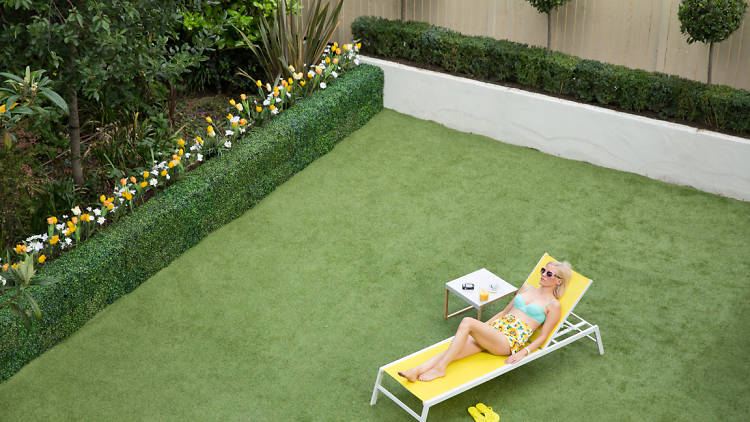 The Ones Below
Cinema
Anomalisa ★★★★★ Charlie Kaufman delivers another downbeat masterpiece in his stop-motion tale about a lonely motivational speaker.
The Witch ★★★★★ An exhilaratingly scary debut by writer-director Robert Eggers adapted from Puritan folklore.
The Ones Below ★★★★☆ Don't watch this effectively creepy British thriller if your are pregnant, or planning to be.
…or see all of the latest releases.
Theatre
Storytelling with the Crick Crack Club, Soho Theatre, TONIGHT, £10, £8 concs. Veteran storytelling company the Crick Crack Club present these monthly evenings of magical tales and mind-bending questions. This month, the focus is on the universe and science.
Immortal Tango, Peacock Theatre, Holborn, Tue onwards, £15-£42. The latest extravaganza from 'Tango Fire' creator German Cornejo.
Merit, Finborough Theatre, West Brompton, Tue onwards, £16, £14 concs. Alexandra Wood's take on the recession in Spain.
German Skerries, Orange Tree Theatre, Fri-Sat, £15-£25. A still, beautiful forgotten classic from the underrated Robert Holman.
…or see our theatre critics' choices.
Sterling Ruby: Work Wear
Art
Floral Installation, St Christopher's Place, Marylebone, Wed onwards, free. Artist Rebecca Louise Law will be suspending around 1,200 flowers from the ceiling of the already very pretty St Christoper's Place.
Gabriel Hartley: Light, Studio Leigh, Shoreditch, Thu, free. This London based artist turns his hand to a new medium - glass - in this solo show of his most recent work.
Sterling Ruby: Work Wear, Spruth Meyers, Mayfair, Tue onwards, free. In this exhibition, the clothes Ruby wears in the studio, which are carefully crafted art works in their own right, will be on display.
Channa Horwitz, Raven Row, Spitalfields, Wed onwards, free. Although largely overlooked for most of her life, Channa Horwitz quietly pioneered her own brand of West Coast minimalism, which can be seen in this exhibition.
…or see all London art reviews.
And finally...
Win... the complete spring cycling package or the perfect art weekend in London with Tate Modern
Grab... entry to a silent disco at Altitude London, Millbank Tower for £14.50
Book… these gigs while you still can
Best of the blog
13 reasons to go to Brick Lane in Tower Hamlets
Five historical things to look out for in Whitechapel
A four-foot rat has been found in London (maybe)
The Tower of London in numbers