Relax! The weekend is in sight and it's nearly time to unwind. If you're feeling energetic, run in the charity Cow vs Pig Fun Run, celebrate with the Irish at the St Patrick's Day parade or don your cowboy hat for the Country to Country Music Festival. On the other hand, if you fancy something a little more chilled, there are plenty of exhibition openings, restaurants and shows to see. Enjoy!
The Institute of Making
Things to do
Punk Show and Tell, Museum of London, Sat, free. The Museum of London is inviting anyone with clothing and accessories from the late 1970s, especially DIY and customised fashion, to come along to a 'show and tell' day at the museum.
Cow vs Pig Charity Fun Run, Freightliners' City Farm, Lower Holloway, Sun, £15 entry fee plus £100 sponsorship target. Freightliners' farm are raising funds for the upkeep of their site and animals by enlisting Londoner to walk, jog or run dressed as Friesians and pot-bellied pigs.
The Big London Night Walk, Fri, £25 plus booking fee. Now in it's sixth year, this fundraiser for the homeless will see upwards of 250 participants walk 20km through London at nightfall.
Art Textiles: Marian Clayden, Design and Textiles Museum, Fri onwards, £9, £7 concs. This exhibition celebrates British-born Marian Clayden and her psychedelic fabrics that made her a force to be reckoned with.
Institute of Making, University College London, Sat, free. Enjoy musical jelly, microwavable rainbow cake and trumpet-fuelled rubber candles at the Insitute of Making's third birthday party.
Keeping it Reel: Sunday Assembly London Ceilidh, Conway Hall, Holborn, Sat, £15 plus booking fee. The Ceilidh Tree provides the soundtrack to the Sunday Assembly's first ceilidh at Conway Hall.
Most Curious Wedding Fair, Old Truman Brewery, all weekend, £8, £20 VIP. Now on it's twelfth event, the biggest UK indie wedding fair takes over Truman Brewery with 120 exhibitors showcasing exciting design talent.
London Rollergirls Season Opener, Tottenham Leisure Centre, Sat, £15, £7.50 for children. The London Rollergirls are looking to settle last season's scores in this hotly contested opener.
E17 Designer's Fair, Vestry House Museum, Walthamstow, Sat, £1 suggested donation. Walthamstow makers return to the Vestry House Museum for the tenth anniversary fair, boasting handmade gifts and a pop-up tea shop.
St Patrick's Day Parade and Festival, Trafalgar Square, Sun, free. London's Irish community head to Trafalgar Square to celebrate their patron saint - and everyone's invited.
…or check out more events happening in London this weekend.
Native
Eating and Drinking
Real Food Market, Kings Cross, Fri, free. There's a focus on sustainability and ethically produced food at this market which supports small, independent traders, making for tasty lunches or food to take away.
Tottenham Green Market, Tottenham Green, Sun, free. Following a popular trial stint last year, the Tottenham Green Market gang are now pitching up permanently, offering North Londoners tasty grub and family entertainment every Sunday.
Piquet, Oxford St, ★★★★★ This five-star, Fitzrovia French restaurant is offering £9.50, bottomless cava when ordered with two courses, with lunch at the weekend. Sounds like a perfect excuse for celebrating!
Native, Covent Garden, ★★★★☆ A tiny, Neal's Yard pop-up-gone-permanent celebrating the best of Britain's wild, native food.
…or check out more of the latest restaurant reviews.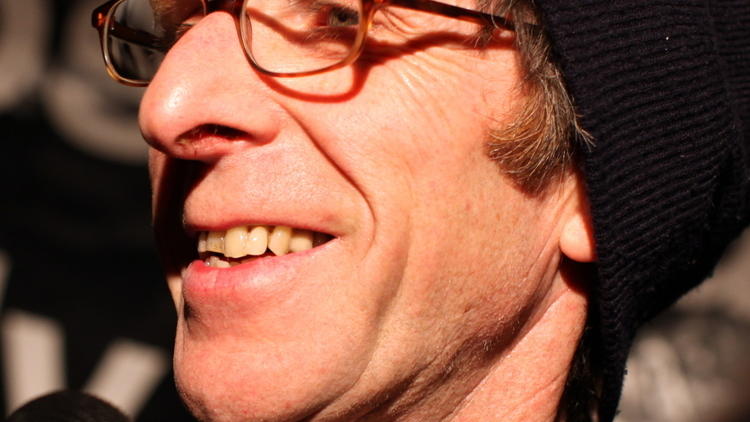 Old Jewish Jokes
Comedy
99 Club, Storm, Leicester Square, Fri, £15, £14 adv. Long-running west-end comedy club and the 99 club's largest venue. Acts performing this Friday include Nish Kumar and James Acaster.
Monkey Business Comedy Club Camden, Holiday Inn, Camden Lock, Sat, £9. Lively observations from headliner Daliso Chaponda, supported by Bobby Maire, John Robertson and Katie Pritchard.
Mirth Control, Southbank, Sun, £15-£40. An evening of music and comedy to be enjoyed by all, with the Women of the World orchestra performing classical pieces.
Old Jewish Jokes, The Albany, Great Portland Street, Sun, £5. One of the UK's best live Jewish comedians performs some of his favourite Kosher gags.
…or check out all the critics' choice comedy shows.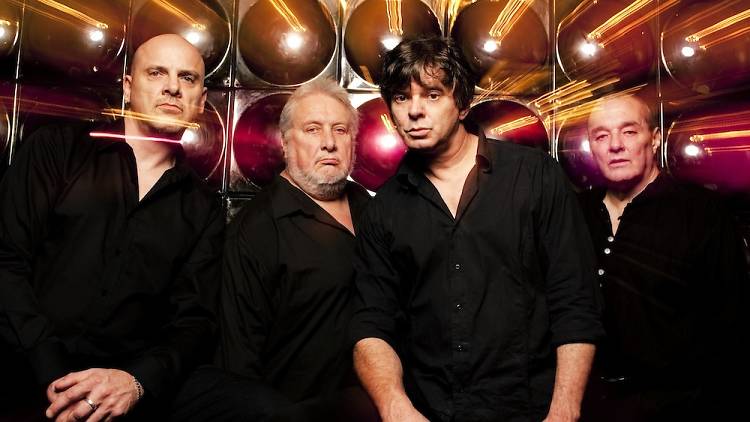 The Stranglers
Live music
March of the Mods Weekender, 100 Club, Fri-Sat, £16 per day, £28 for the weekend. A two-day event in aid of the Teenage Cancer Trust.
Country to Country Festival, The O2, all weekend, £123.50-£203.50. The UK's biggest country music festival takes over the O2 for three rootin' tootin' days.
The Stranglers, The O2 Academy Brixton, Fri, £27. After over four decades in the biz, the punk, new-wave hit makers return to the stage.
Finding the Female Headline, Bush Hall, Shepherd's Bush, Sat, £15. A showcase for female or female-led acts on the music scene. With all proceeds going to the Eve Appeal, a charity that combats female cancers.
Brent Symphony Orchestra Charity Concert, St Martin's Anglican Church, Kensal Green, Sat, £10, £8 concs. Levon Parikian conducts a programme in support of Friends of Kensal Green Library.
The Jesus and Mary Chain, The Forum, Kentish Town, Fri, £27.50. The founding fathers of fuzz-pop return to the London stage.
…or take a look at all the live music events in London this weekend.
Massaoke
Nightlife
Massaoke, The Phoenix, Mayfair, Fri, £10, £6 adv. Previously known as 'Friday I'm In Love', this popular singalong nightclub allows punters to belt out their favourite indie and pop anthems en masse.
Whip It, Amersham Arms, New Cross, Fri, free. Great resident DJs whip it up indeed at this weekly New Cross bash with lashings of cool party anthems.
Lost Frequencies, Egg, Fri, £10. Belgian DJs 'Lost Frequencies' takes to the decks to spin deep, funky and tropical beats.
The Gallery: BT, Ministry of Sound, Fri, £15. The pioneering American producer, Brian Wayne Transeau plays EDM and trance.
Bonobo Presents Outlier, Tobacco Docks, Sat, £42.50. Electronica ace Simon Green curates an all-day event with great DJs and live acts.
Kate Boss, Hoxton Square Bar and Gardens, Sat, £7, £5 adv. Golden house and dusty, disco-loving party crew Kate Boss are always a safe bet for a full-on, fun party.
Avant Garde, Dance Tunnel, Stoke Newington, Sat, £10. One in a series of occasional but ace parties that explore left-field house techno and disco.
…or see all the parties planned this weekend.
Return to Oz + Director's Q&A
Film Events
Daria Martin: At The Threshold, Maureen Paley, Bethnal Green, all weekend, free. At her second show at Maureen Paley, Martin's work takes the form of a 16mm film about 'mirror-touch synaethesia'.
Labyrinth and Bowie Screening, St Swithun's Church, Hither Green, Sat, £5, £3 concs. An hour of screening and dancing to classic David Bowie videos followed by a screening of Labyrinth courtesy of the not-for-profit, community-led cinema.
Human Rights Watch Film Festival: 'The Hard Stop', Picturehouse Central, Sun, £12. This film in the 'Human Right Watch Film' series looks at the fallout of a police shooting in Tottenham against an unarmed man. The story is told through the eyes of the victim's two best friends.
Return to Oz + Director's Q&A, ICA, The Mall, Sun, £14, £10 concs. A true film legend - editor, author and sometimes director Walter Murch - comes to the ICA to present this remarkable film.
Or at the cinema...
Anomalisa ★★★★★ Charlie Kaufman delivers another downbeat masterpiece in his stop-motion tale about a lonely motivational speaker.
The Witch ★★★★★ An exhilaratingly scary debut by writer-director Robert Eggers adapted from Puritan folklore.
…or see all of the latest releases.
Garden Speak
Theatre
Akhnaten, English National Opera, Sat onwards, £5. A ravishing production of Phillip Glass' Egyptian Opera. Plus: juggling, lots of it.
Garden Speak, Battersea Arts Centre, Fri-Sat, £5-£10. An unsettling if literal piece of installation theatre about the Syrian conflict.
German Skerries, Orange Tree Theatre, Fri-Sat, £15-£25. A still, beautiful forgotten classic from the underrated Robert Holman.
…or see our theatre critics' choices.
Kalliopi Lemos: In Balance
Art
Das Institut, Serpentine Gallery, all weekend, free. How we identify and recognise aspects of the human body - is the central theme of Das Institut, the collaborative moniker of Kerstin Bratsch and Adele Roder.
Affordable Art Fair Battersea, Battersea Evolution, all weekend, £8-£15. This hugely popular south-of-the-river art fair sets up shop with over 100 contemporary galleries displaying art from £100-£5000.
When Science Meets Art, V&A, Sat, free. As part of British Science week, this hour-long tour will highlight the strong vein of science that runs through the collection.
Kalliopi Lemos: In Balance, Gazelli Art House, Mayfair, Fri onwards, free. The Greek-born, London-based sculptor, painter and installation artist shows seed pod-like sculptures and air-dried figurines wrapped in Japanese paper.
Boyd & Evans: Overland, Flowers Central, Mayfair, Fri-Sat, free. Last chance to see duo Boyd & Evan showing a series of large-scale photographs of the American West.
…or see all London art reviews.
And finally...
Win... an iconic Fortnum and Mason hamper worth £550 or an overnight stay at the Conrad London St James.
Grab... Up to 42% off tickets to 'X' at the Royal Court Theatre.
Book… these gigs while you still can.
Best of the blog
Trafalgar Square is being turned into a giant Monopoly board

This is what London looks like when it's completely empty
Ten things you shouldn't do on a bike in London