Doc Brown's favourite unintentionally funny rappers
Some MCs are simply accidental comedians, explains the rapper-turned-stand-up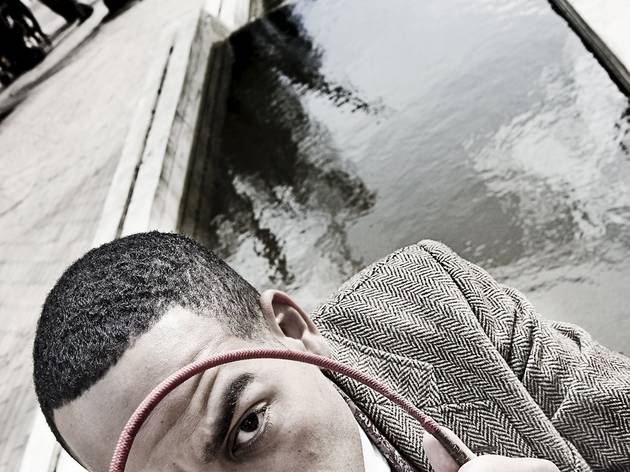 In my mind, there have always been three distinct camps of rap artists:

1) Rappers who know they're funny but remain 100 percent credible. This is where the three Bigs – Pun, L and Notorious – lounge for all eternity.
2) Rappers who think they're funny but aren't. I'm looking at you, all album skit writers ever!
3) Rappers who aren't trying to be funny but, to me, often are.

This third camp is an important part of what makes my artform enduringly fascinating. Here are some prime examples.

N.O.R.E
Dig deep into this East Coaster's back catalogue and you'll find gems like, 'Fuck that, live nigga of rap/And you can catch me with a Teletubbie, holding my gat'. Let that one sit with you for a moment…
Ja Rule
When you sound as much like a goose and look as much like an extra from 'Rastamouse' as Ja does, it's hard to keep a straight face through lines like: 'Don't get caught up in your Range Rover, pullin' over/On the Westside highway shoulder, nigga I'll blow ya'. Okay, Ja, if you say so.
DMX
Similarly gruff-voiced, DMX was once ruler of camp three. Passionate and very angry, X was consistently generous with his unwitting work for comedy fans. 'I been doing this… 19 YEARS/Wanna fight somethin'? FIGHT THESE TEARS!' will forever be a highlight for me.
French Montana
Slurring his words in a gimp mask in the video for 'Devil Wants My Soul', Frenchie's attempts at deepness ('Hood got young niggas stressing, going bald/Came up, I was poor, now rosé I pour') smack of that uncle who hasn't moved on with his life getting drunk and doing impromptu speeches at your mum's barbecue.
Latest comedy features
'They want to extend the Northern line, but I think this is Morden adequate.'


Read more
The twee comedian and 'Harry Potter' star draws Time Out a few London-themed drawings
Read more
The hellraising US stand-up and Time Out favourite picks his favourite fellow comics
Read more
The Foster's Award nominee talks us through some hidden gems from his record collection
Read more
Musical comedians pick their favourite tracks by the king of musical parody
Read more
A scruffy, bearded man who plays to rooms packed with lefties. Is Liam Williams the comedy Jeremy Corbyn?
Read more
As part of the #TimeOutTakeover, reader Jen Wakefield meets sketch troupe Minor Delays
Read more
The Australian comedian has turned spiritual guru in his latest show. Here, he gives Time Out a quick relaxation lesson
Read more
This year's Foster's Edinburgh Comedy Award-winner. But what made this new show the funniest at the Fringe? We speak to the Aussie absurdist
Read more
Show more
See latest comedy features