The ten best comedy shows of 2014
Wigs, robots and undercover cops: our comedy critic picks the ten funniest shows of the year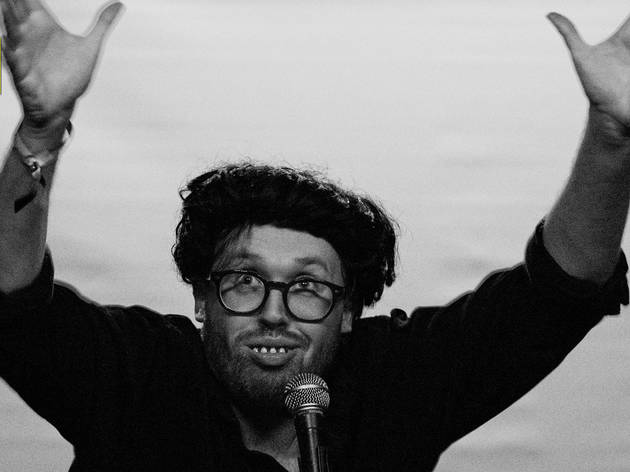 1/10
John Kearns – Shtick In the last 12 months John Kearns has gone from Houses of Parliament tour guide to the most-talked about alt-comedian in the country after he bagged this year's Foster's Edinburgh Comedy Award. The tonsure-wig wearing stand-up won Best Newcomer in 2013, making him the first act to win the main award the following year. In 'Shtick', Kearns explained how winning last year's prize changed his life and that his snaggly false-teeth wearing 'character' was now 'a joke that got out of hand'. It was satisfyingly meta without being too in-jokey and, despite the wig and dentures, this wasn't a character piece: this was the real Kearns expressing his wonderfully offbeat feelings behind the safety blanket of his 'costume'. A worthy win from a comic who's quickly establishing himself as one of the most original voices on the circuit. Read our full review See John Kearns in London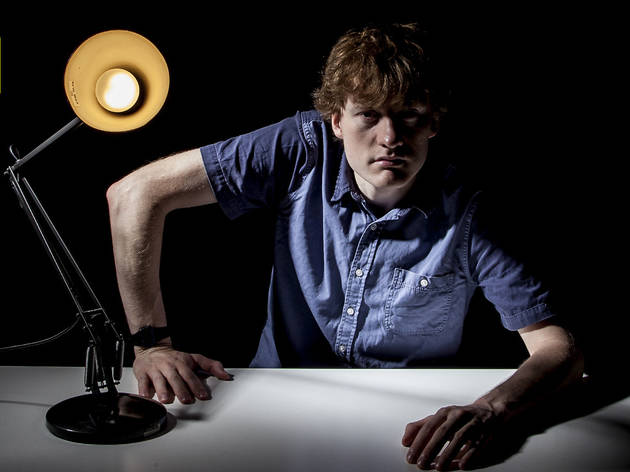 2/10
© Rob Greig
James Acaster – Recognise Kettering's king of quizzical comedy received his third Foster's Edinburgh Comedy Award nomination in as many years for 'Recognise'. Or did he? In the show – which is easily Acaster's best to date – the 29-year-old comic revealed that he wasn't really James Acaster at all, but undercover cop Pat Springleaf who was posing as a comedian to infiltrate a gang of drug-dealers. It was a genius move, with Acaster (if that is his real name) able to take the audience down paths of bluffs, double-bluffs and even more bluffs. See James Acaster in London
3/10
What Does the Title Matter Anyway? This unofficial reunion of the 'Whose Line Is It Anyway?' cast at the Edinburgh Fringe was so nearly a disaster. Before the festival even started, the title of the show had to be changed, due to a strongly-worded letter from Hat Trick Productions's lawyers. But Clive Anderson's blitz of sarcastic jokes about the show having absolutely nothing to do with the TV series set the tone for this joyous reuniting of improv comedy giants. Greg Proops, Colin Mochrie, Josie Lawrence, Stephen Frost and many more took to the stage in Fringe's biggest venue, and they appeared to be having a lot of fun. For the audience, it was a chance to travel back to the '90s and relive improv's heyday. Now, if only they would reunite in London… Read our full review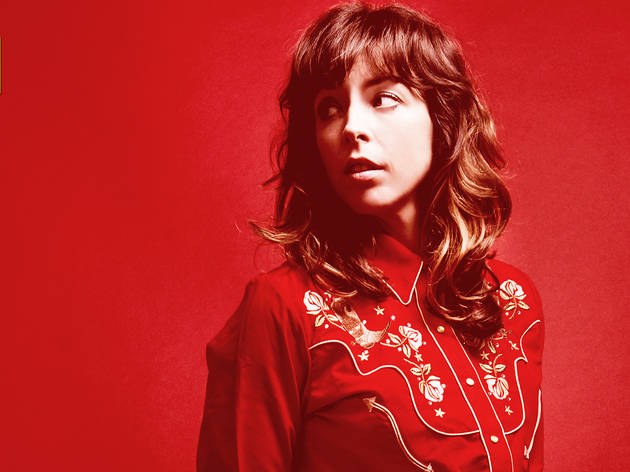 4/10
© Idil Sukan Draw HQ
Bridget Christie – An Ungrateful Woman As the winner of 2013's Foster's Edinburgh Comedy Award, expectations for Bridget Christie's follow-up were sky high. 'An Ungrateful Woman' turned out to be as equally brilliant as her gong-bagging show the year before, if not better. After a fiercely passionate attack on everyday sexism in 2013, Christie this year focused her sharp mind on more serious forms of misogyny, like female genital mutilation. A tough topic for comedy, you might think, but Christie was able to switch from being impishly comical to deadly serious in a millisecond, and her obvious fury and passion made sure no moment felt out of place and her message got through. Ground-breaking stuff. Read our full review See Bridget Christie in London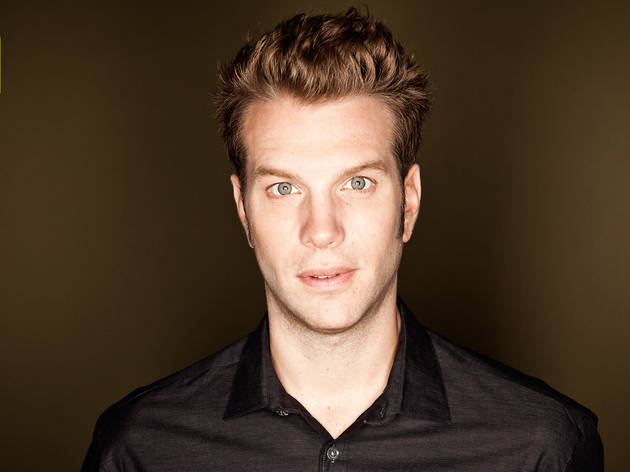 5/10
Anthony Jeselnik Of all the American comics to hit London this year – Jim Gaffigan, Tig Notaro, Aziz Ansari, er, Ahmed Ahmed – it was Anthony Jeselnik that really blew us away. Some of the finest jokes of the year came from this devilishly sharp Pittsburgh-born comic in his hour of perfectly crafted, so-wrong-they're-right one-liners (many of which taunted Jimmy Carr, who was sat in the third row on the night I was in). Jeselnik played cat and mouse with the crowd, daring them not to laugh at his gags that were so dark they'd make Lucifer himself say 'too far'. The 35-year-old baited the audience and kept us guessing as to which cruel path he was going to take with each gag – involuntary laughs filled the room long before the gasps. Come back and shock us again next year, please, Ant?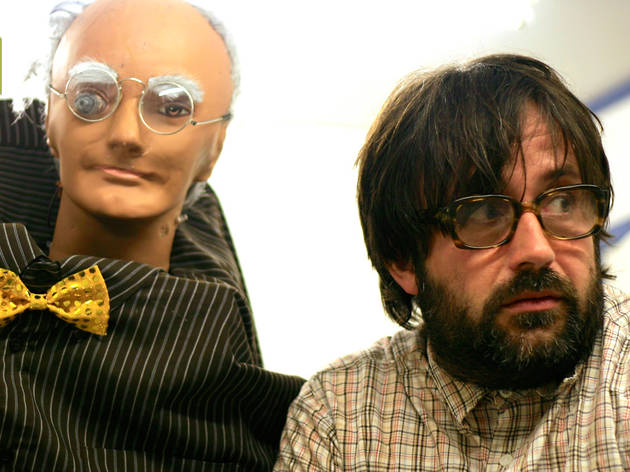 6/10
© Naomi Earl
Brian Gittins's Challenged Game Show An apathetic host – aided by a mischievous robot sidekick, an over-enthusiastic score keeper and the world's least threatening security guard – asks big-name guests to compete in a series of strange challenges. It shouldn't work, but Brian Gittins's ramshackle game show was ridiculously good fun. Harry Hill, Paddy Considine and Scroobius Pip have already taken on 'Challenged', and they reacted to their given tasks with a mix of bewilderment, trepidation and childish glee. 'Challenged' was bizarre, messy, and some of the rounds totally misfired, but it was so stupid and charming it was impossible not to have a good time. TV commissioners: all I'll say is, there's a 'Shooting Stars'-shaped hole in the telly schedules… See Brian Gittins in London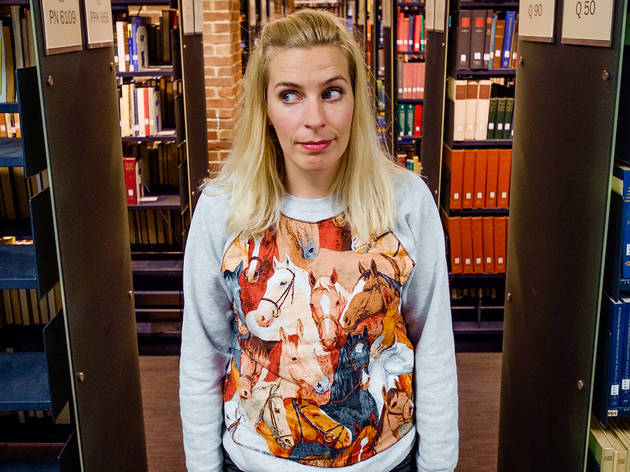 7/10
© Ed Moore
Sara Pascoe vs History Stewart Lee is currently occupying the sole 'thinky comedian' slot at the BBC. But if the Beeb's willing to widen its smart-comedian quota they should snap up Sara Pascoe pronto. Her latest show – which earned the actress-comedian her first Foster's Edinburgh Comedy Award nomination – was a fascinating hour, covering feminism in 2014, Take That fantasies and sperm competition theory (among other topics). Pascoe filtered big, complex ideas through her comedic mind without any sense of superiority – no arguments were presented as black and white, and every fact she relayed was meticulously researched and presented with a smart, offbeat opinion attached. Oh, and there were jokes, too. Lots of intelligent, well-crafted jokes. Read our full review See Sara Pascoe in London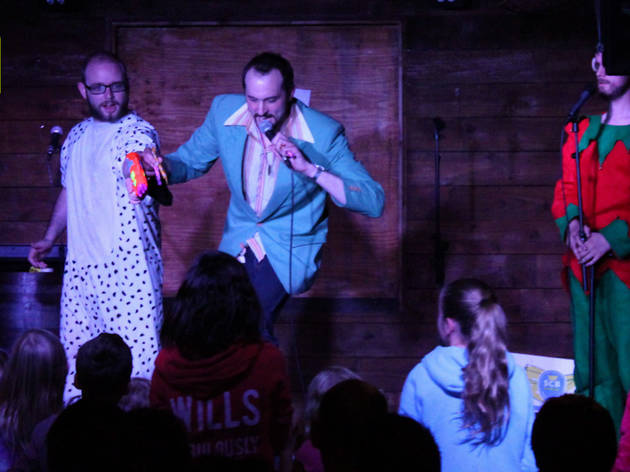 8/10
Funz and Gamez OK, technically, 'Funz and Gamez' is a childrens' show. But this chaotic hour of silliness was just as 'funz' for grown-ups. The show, masterminded by Manchester-based comic Phil Ellis, was a word-of-mouth hit at the Edinburgh Fringe, where it ended up taking away the Panel Prize at the Foster's Edinburgh Comedy Award. 'Gamez' were played, but the kids in the audience had no chance of winning the suspiciously empty PS3 box. Sure, they were momentarily disappointed at losing, but they were hyped up on sweets thrown at them by a dancing elf, so they soon forgot about it. And for the adults, there were streams of inappropriate jokes going straight over the kids' heads. It really was funz for all the family. Read our full review See Funz and Gamez in London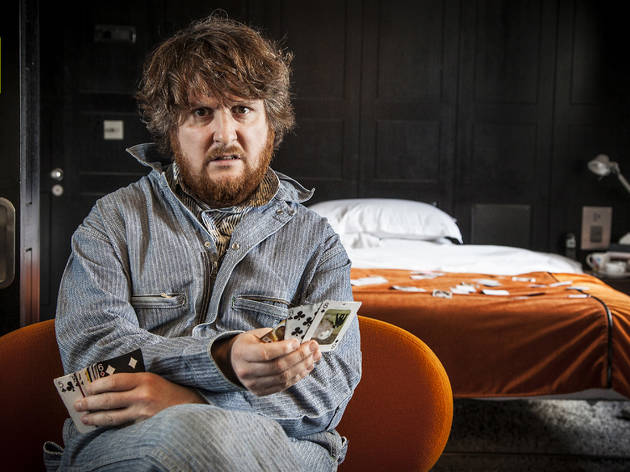 9/10
© Rob Greig
Tim Key – Single White Slut Tim Key's fan base has swelled massively these past couple of years, thanks mostly to his role as Sidekick Simon opposite Steve Coogan's Alan Partridge. But since roping in these new devotees Key hasn't just sat back, relaxed and watched the ticket sales roll in. His latest offering – all themed around an on-stage bed – was another daring, hugely ambitious show, and it blew us away. 'Single White Slut' had a looser vibe to the 38-year-old's previous offerings, with Key's trademark throwaway poems taking a backseat to longer stories about chatting up girls and travelling to India. But the relaxed structure made the few highly-choreographed scenes all the more surprising. Another innovative triumph. Read our full review See Tim Key in London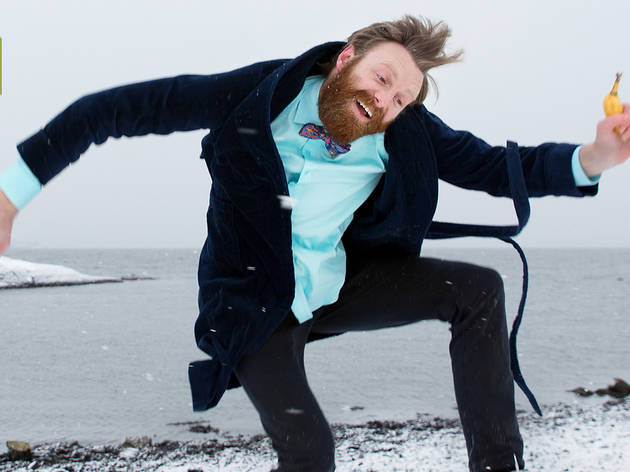 10/10
© Kristin Aafløy Opdan
Kraken Sorry, stand-ups. I know you spent all year crafting those wordy jokes, but the funniest show I saw in 2014 was largely silent. Not that 'Kraken' – by New Zealander Trygve Wakenshaw – wasn't meticulously written. His childlike one-man skits might have seemed like spontaneous play, but a huge amount of work obviously went into structuring each of those gloriously silly scenes. In 'Kraken', Wakenshaw's gawky, naïve character got into various predicaments as he let his imagination (and mime skills) run wild. The rubber-limbed comic is a flawless physical performer – every underplayed facial expression and knowing nod to the crowd was timed to perfection. It all made for a joyous show that left you with a warm and fuzzy feeling inside, as well as feeling a bit grossed out.. Read our full review See Kraken in London
Without a doubt, 2014 has been another bumper 12 months for live comedy. Half of the year was spent speculating over
Monty Python
's epic ten-night reunion at the O2: would it be a nostalgic triumph from the godfathers of sketch comedy, or an embarrassing disaster from a bunch of past-it performers?* And the last six months have been about celebrating the breakthrough performers from August's
Edinburgh Fringe
, reading think-pieces about
Dapper Laughs
and shouting '
Bill Cosby
?!' at the top of our lungs.
With such grim stories (see Dapper and Cosby) filling Twitter timelines these past few months, it's easy to forget that 2014 was actually a blinder of a year for live funnies. For every minute of Dapper Laughs's dire TV series there were dozens of smart, inventive, belly-achingly funny comedy shows. Here are our ten favourites.
*It turned out to be neither: it was simply a reasonably good fun quote-a-long celebration of the troupe's output. Read our review.
2015, you have a lot to live up to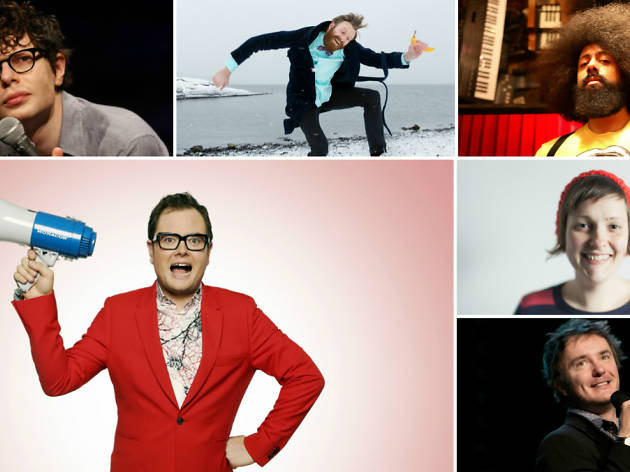 …that have been announced so far. Get booking for the stand-up shows we're most looking forward to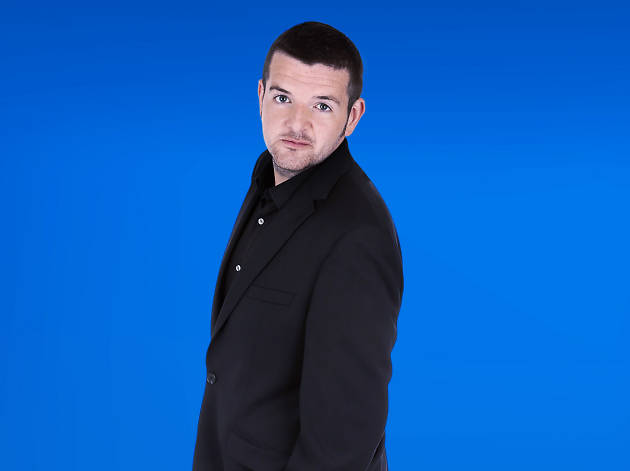 Our comprehensive list of the biggest names heading to London next year
Snap up exclusive discounts in London
Time Out's handpicked deals — hurry, they won't be around for long...