Ebony Williams interview: 'I thought Beyoncé was a Martian!'
The singular lady tells us about swapping booty shaking with Beyoncé for contemporary dance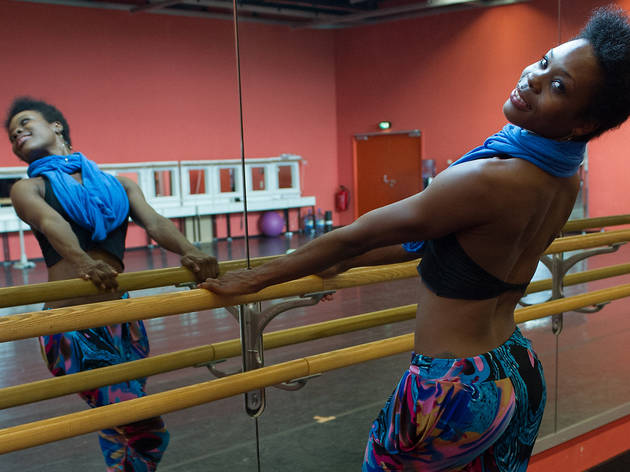 Making the video that launched a thousand hipwaggling imitations was a career highlight for the classically trained dancer whose first love was hip hop. 'Beyoncé was someone I dreamed of working for,' says Williams. 'I thought she was on a completely different plane. I thought she walked on air. I thought she was a Martian! But she's human, she's real. She's a really nice, normal person.'
A really nice, normal person with crazy natural talent and superhuman stamina, apparently. 'She's a very hard worker. She'll go all night,' says Williams. 'She is full-out every moment and she sings in the studio just like she's singing on stage.' Williams has an equally impressive work ethic, fitting rehearsals for 'Single Ladies' around her Cedar Lake schedule – running out in her lunch break for an hour, then back to Cedar Lake, then out again at six to rehearse till midnight with Beyoncé. 'It was hard but I had the best time of my life,' she says.
Williams juggles working in the contemporary and commercial worlds because she gets bored fast, she says, and they demand different qualities. 'In the commercial world, everyone is trying to be a diva. In the concert dance world, you have to mould yourself into whatever each choreographer wants. You have to think with your whole body.'
Williams's versatility comes into play working with Beyoncé, who mixes moves from classic choreographers like Bob Fosse and Anne Teresa De Keersmaeker with club trends such as J-Setting and cooking (yes, a dance where you imitate cooking moves. Get on this, London!). In contrast, this week she'll be performing athletic contemporary pieces by Jirí Kylián, Crystal Pite and Jo Strømgren with Cedar Lake – a company that, we should say, boasts more than one blinding dancer. Put a ring on it (in your diary).