Rambert's new digs
Rambert dance company has a new home on the South Bank. Why not drop by?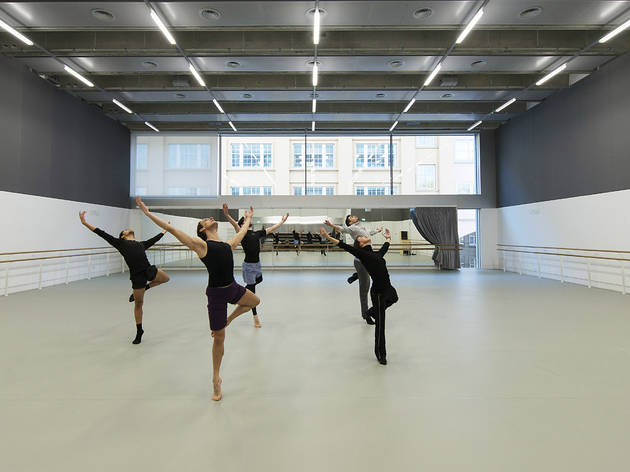 Standing behind the
National Theatre
on the
South Bank
, Rambert's new base opens next week with a fanfare and a fortnight of free public events. It's definitely worth having a look around. The concrete block of a building (very South Bank) by Allies & Morrison architects is smartly minimal and has a vast main studio – as big as the stage at Sadler's Wells theatre. It also has a lot of showers.
But there's more to this than swish design and nice changing rooms. Artistic director Mark Baldwin thinks the new space will actually change the way the company dances. When the dancers first tried out the floor in the huge studio, they instinctively expanded their steps to fill the space. 'They move bigger: they have to,' says Baldwin. The location will also open up collaborations with their new neighbours – the dancers are already working with incoming National Theatre director Rufus Norris.
As well as setting them up for the future, the new home will protect the company's past. Rambert is Britain's oldest dance company, founded by Marie Rambert in 1926, and has always been at the forefront of presenting local and international work. It has a huge archive of video, photography, costumes, designs and dance notation, which is now housed in a specially reinforced vault, designed to go into watertight lockdown were the Thames ever to flood.
Members of the public can get a glimpse inside the archive, and the rest of the building, during the two-week
Rambert Moves
programme, when they can take part in workshops, discover more about how dance is made and watch the dancers in open rehearsals. And it's all free. 'I want to fling the doors open and stop being a little conservatoire in Chiswick,' says Baldwin. Just when you thought the South Bank couldn't get any artier…
Missing Time Out magazine?
You can still read our latest issue from the comfort of your couch
Read online