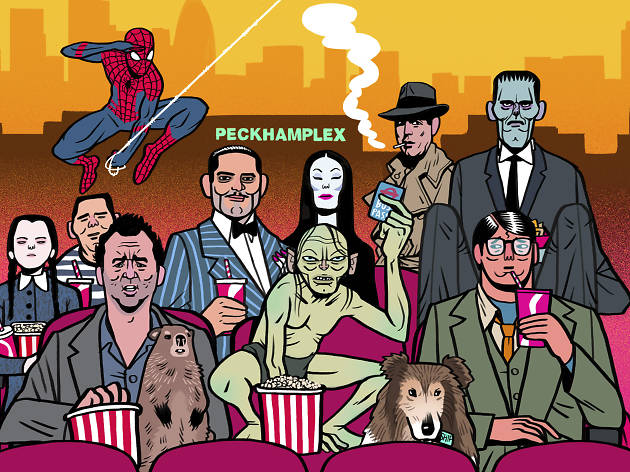 Ten tips for saving money at the movies
Don't let a trip to the cinema break the bank. Here's our guide on seeing movies for less
A top seat at one of the West End's flagship cinemas can now set you back an eye-watering, wallet-lightening £40. And that's before you've even picked up some popcorn. But don't despair – while tix to the flix can be overwhelming costly, especially if you're seeing the latest 3D blockbuster, there are plenty of ways to catch the latest movies without having to take out a loan. All it takes is a little bit of planning, some imagination and you'll open yourself up to heaps of movie magic. So, without further ado, here are some handy hacks to help you see movies for less.
Recommended: The latest films in cinemas now
Go early in the week
Swerve the weekend rush and head to the cinema in the first half of the week. With the exception of bank holidays, Monday seats at the Barbican and Shoreditch's Rich Mix cost £6, while it's £7.70 at most Picturehouses and £7 at Stoke Newington's ace Rio. Genesis in Whitechapel is £5.50 for certain weekday matinée. And local fave the Walthamstow Empire has £4.25 seats on Tuesdays.
The Rio Cinema. Picture: Alastair Wiper
Sign up for secret screenings
Studios love to get an early reaction to their upcoming releases with special preview screenings. If you fancy seeing things first and for free – annoying your friends in the process – sign up with ShowFilmFirst or agencies like Stretch and Elevenfiftyfive. Tickets are free, though you may be asked to share your opinion after the movie. Yep, everyone's a critic.
Take a family (preferably your own)
Most of the big chains, like Odeon and Cineworld, offer discounts for families, while the Barbican's Family Film Club adults pay £3.50 and children £2.50, which works out at just £12 for a family of four. It may not be worth starting breeding especially for this, but it definitely helps if you have kids already.
Be loyal
If you're one of those people who needs to catch everything – yes, even 'Hellboy' – an all-you-can-watch deal like Odeon Limitless (£19.99 per month) or Cineworld Unlimited (£20.40 per month) is the way to go. Like a gym membership, it works out cheaper the more you use it – and the only hard bodies you'll have to compete with are on the screen. It's also worth checking whether your local cinema has a mailing list for offers.
Go for the dark of the matinée
Not only are cinemas quieter early in the day, they're often cheaper too. Picturehouse has discounted matinée showings from Tuesday to Friday, while Odeon and Cineworld give discounts on weekdays before 5pm. Even better, you're unlikely to be stuck next to someone glued to their phone throughout the movie.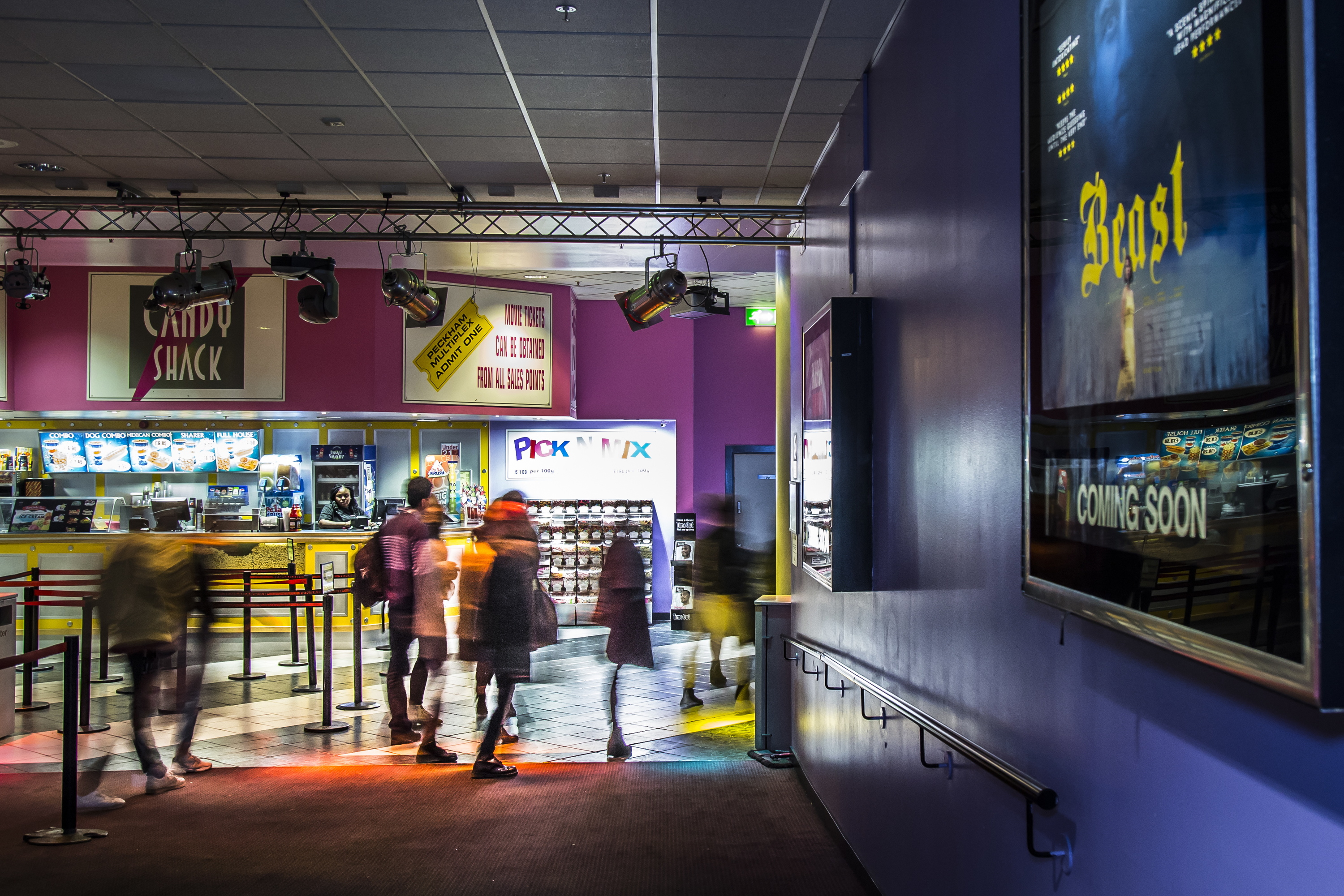 Peckhamplex. Picture: Rob Greig
Stay local
The chances are your nearest indie cinema will have a great deal to take advantage of. The lovely Lexi Cinema offers monthly Sunday screenings for a frankly silly £2.50. If you live anywhere near SE15, the Peckhamplex (£4.99 every day) is probably already firmly on your radar. Crouch End's ArtHouse and the community-run Deptford Cinema also have great deals. Save money and support your local cinema? What's not to love?
Catch a classic
Blockbusters tend to come with blockbuster pricing, so keep an eye out for London's array of classic film clubs and cult pop-ups. The temple of midnight movies, all-nighter marathons and cult delights is The Prince Charles Cinema in Leicester Square. Tickets start at a bargainsome £1 for members, so the £10 annual membership will pay for itself after just a few visits.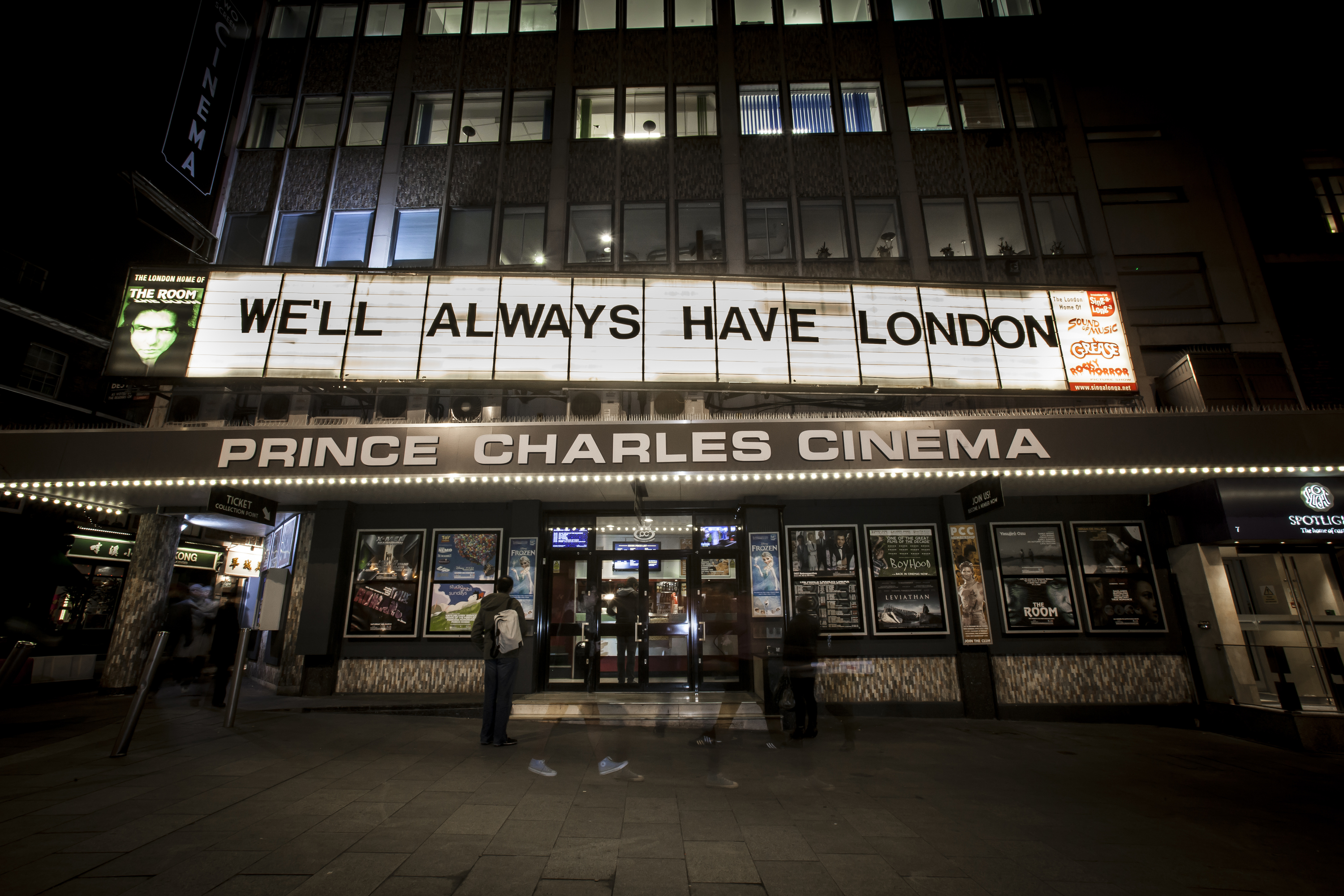 Prince Charles Cinema. Photograph: Rob Greig/Time Out
Bring your bus pass
Most cinemas offer discounts for seniors, such as the £5 tickets at the Crouch End ArtHouse and Picturehouse's Silver Screen Club, which has £5.70 tickets and free tea, coffee and biccies. If you're young – or have access to convincing de-ageing technology – cinemas usually offer a student discount too.
Pop into a pop-up
Make like Alex in 'A Clockwork Orange' and keep your eyes open for pop-ups. One newbie, Screen25, has a 'Pay as You Feel' screening with films chosen by public vote.
Head for the great outdoors
If your idea of movie heaven is watching 'Titanic' from a deckchair or 'Daylight' in the daylight, there are plenty of well-curated open-air screenings over the summer months. Try Stratford's Summer Screen season or head to Leicester Square Gardens between August 8 and 11 for a range of family-friendly films – both are completely free. Happy viewing!
Want more cheap cinema in London?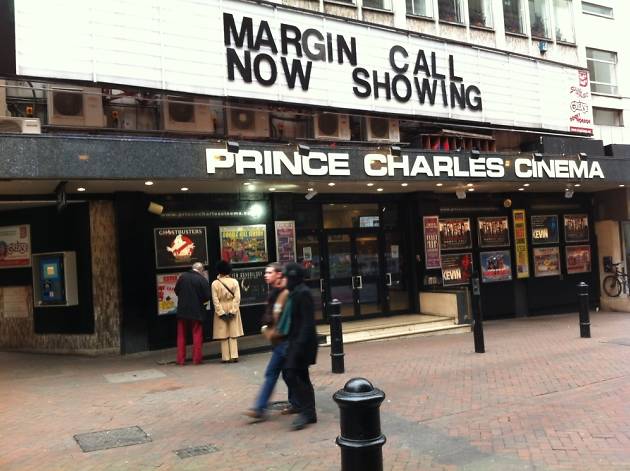 Our pick of London's best cheap cinemas, where the value still won't impress your grandad, but you'll at least get change from a tenner.