April isn't just great because of the proliferation of giant chocolate Easter eggs and hot-cross buns – though that does help. It's also great because of the incredible new restaurants that are swinging open their kitchens this month in London.
We've got pop-ups, pub residencies and gourmet stuff galore across the capital, and even a rather tasty event on a boat, if floating food is your thing.
Read on to discover where you should be going and what new restaurants and chefs you need to be following on Instagram, so you can dribble shamelessly over your screen.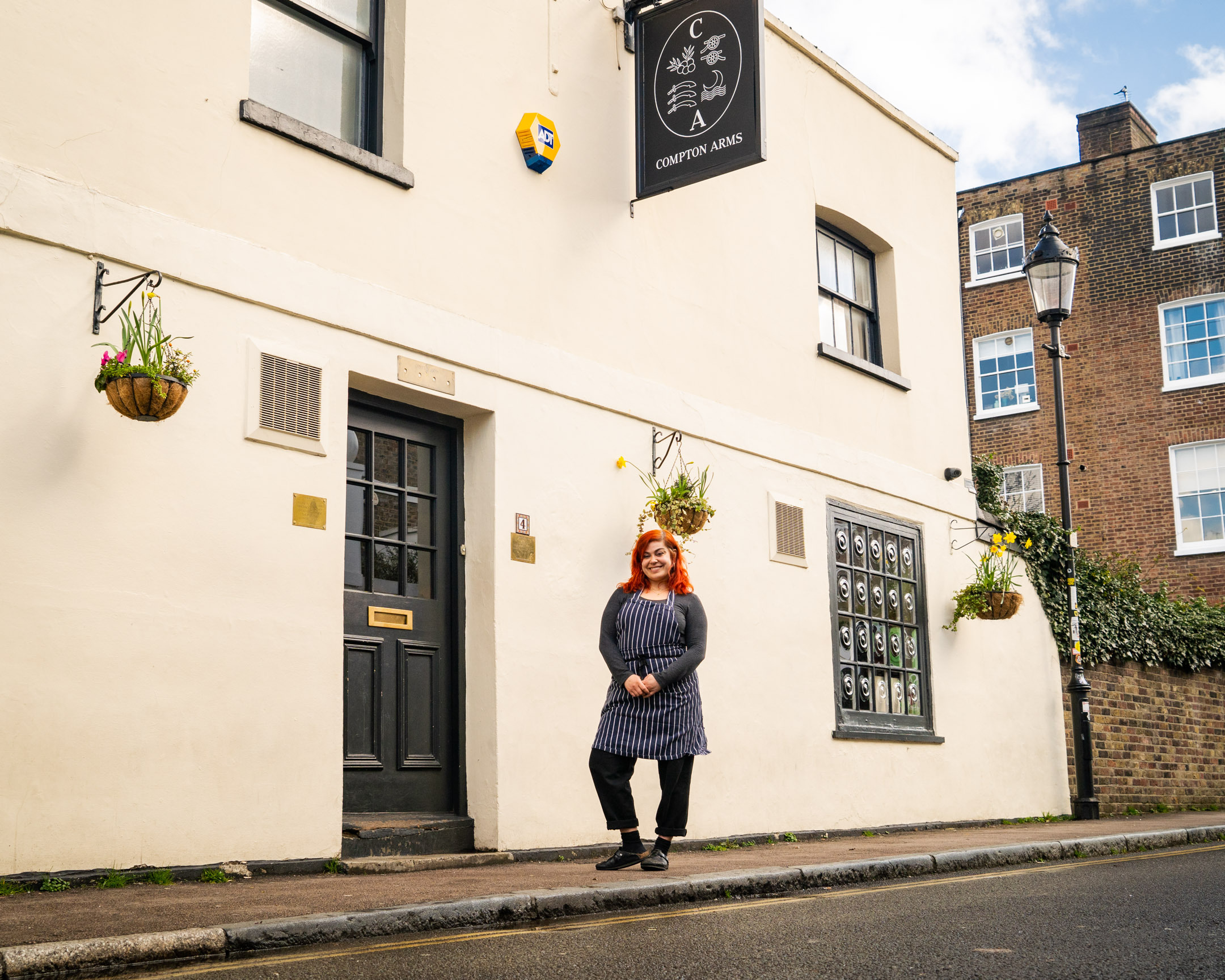 1. The perfect pub residency
The lovely, lovely Compton Arms isn't just a great pub, it's a hotspot for new foodie talent. It is, famously, where Four Legs – who now run their very own boozer The Plimsoll – got their start, and now it's the turn of former Rubedo, Brawn, Trullo and Sager + Wilde chef Dara Klein to have her run of the place. Kicking off on April 14, her Tiella concept takes inspiration from her mum's rustic Italian cooking. Think hand-rolled pasta, braised meats, sage and anchovy fritti, and, most importantly, panna cotta with Fernet Branca and blueberries.
4 Compton Avenue, N1 2XD.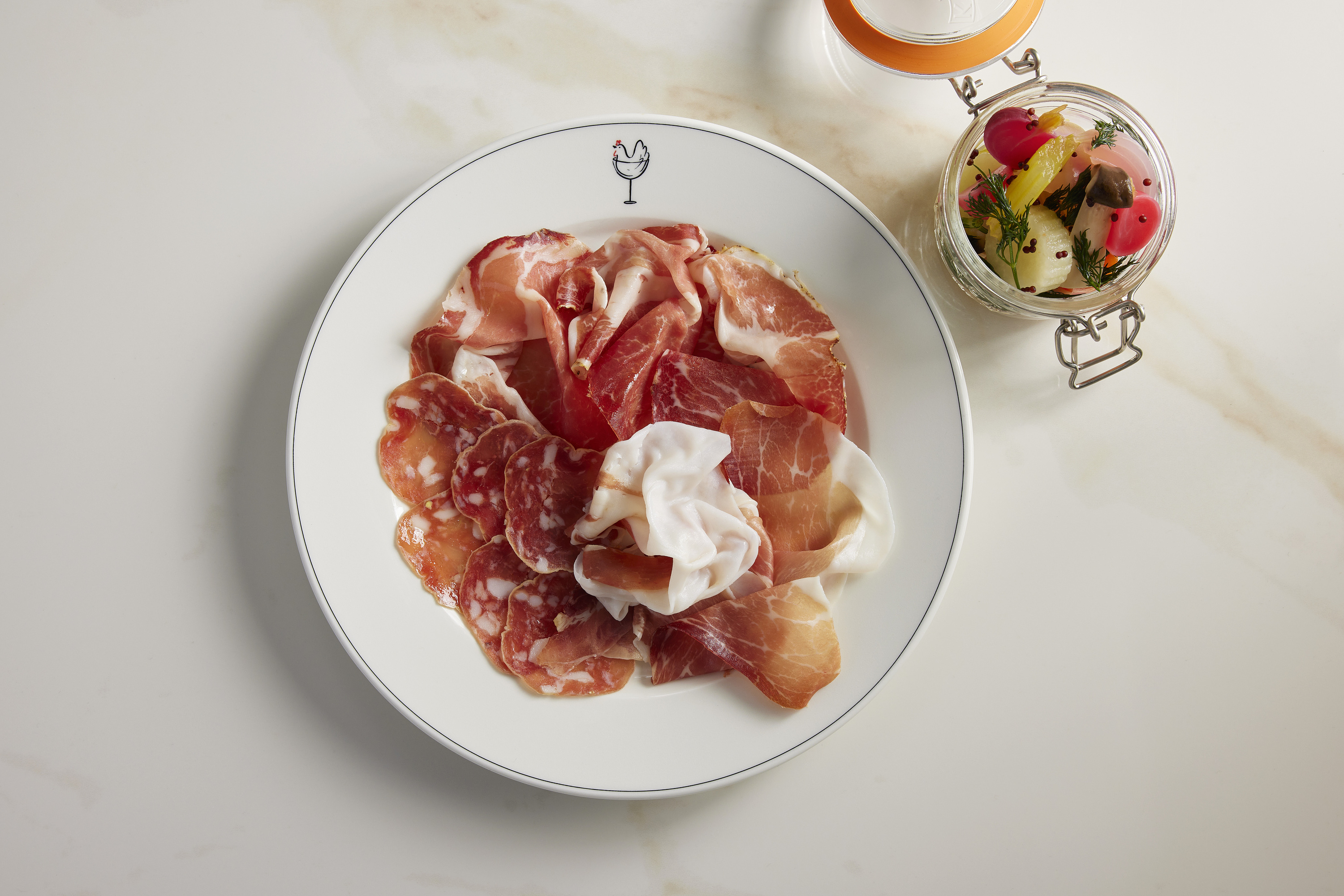 2. The Michelin-starred chef's new rotisserie restaurant
Opening on April 1, but thankfully not an April Fool of any description, Story Cellar is the latest incarnation of Chef Tom Sellers's famed Tooley Street joint Restaurant Story, which won him two sparkling Michelin stars (and is currently closed for a refurb ahead of its tenth anniversary later this year). Situated in the middle of Seven Dials, Story Cellar takes its cue from the rotisserie restaurants of Paris, with rotisserie chicken served with house salad and french fries the star of the show. Rabbit, carrot, prune and foie gras terrine will also be on offer, as well as steak served with zingy garlic, mustard, cayenne and paprika-spiked cowboy butter. Yee-ha!
17 Neal's Yard, WC2H 9DP.
3. The reborn Hackney fave
Hackney's hungriest will remember Jim's on Chatsworth Road, a 1960s greasy spoon reopened in 2017 as a biker-ish bistro that did a roaring trade in cosy diner food and late-night beers until it sadly announced its closure last year. Taking on the iconic tiled frontage and classic caff interiors are the team behind Juliet's Quality Foods in Tooting. Chef Giuseppe Belvedere – who previously worked at the recently shuttered Bright – will be getting stuck into ​​his Sardinian roots, serving up Italian café fare during the day and getting into wood-fired territory in the evenings.
59 Chatsworth Rd, E5 0LH.
4. The fabulously fishy one
London Shell Co quietly swung open the doors to their first ever bricks and mortar restaurant at the end of March, but we're counting it in April openings and there's nothing you can do to stop us. It follows their two boat-based ventures; the Prince Regent, which serves up seafood while cruising down the Regent's Canal, and the Grand Duchess which has a permanent mooring in Paddington. Grace Bryson has left her role as Sous Chef on The Grand Duchess to take charge of the new kitchen where oysters, crab and trout sausages will be available alongside picnic bundles to take to the Heath come summer.
Unit 4, Sonny Heights, Swains Ln, N6 6AG
5. The hip sandwich shop boat takeover
Time to mark April 11 in your diary, because that's when Max Halley of Crouch Hill sarnie shangri-la Max's Sandwich Shop fame clambers aboard the Caravel barge to cook up a one-night storm. As part of Caravel's Family Dinners series of guest chefs, Max's menu will include smoked eel with crispy confit chicken wings served with sweetcorn puree as well as a grilled squid and pea stew with chorizo and mojo verde. He'll be followed in May by Amy Poon, Cynthia Shanmugalingam of the newly opened Rambutan in June and Mob Kitchen's Sophie Wyburd in July.
172 Shepherdess Walk, N1 7JL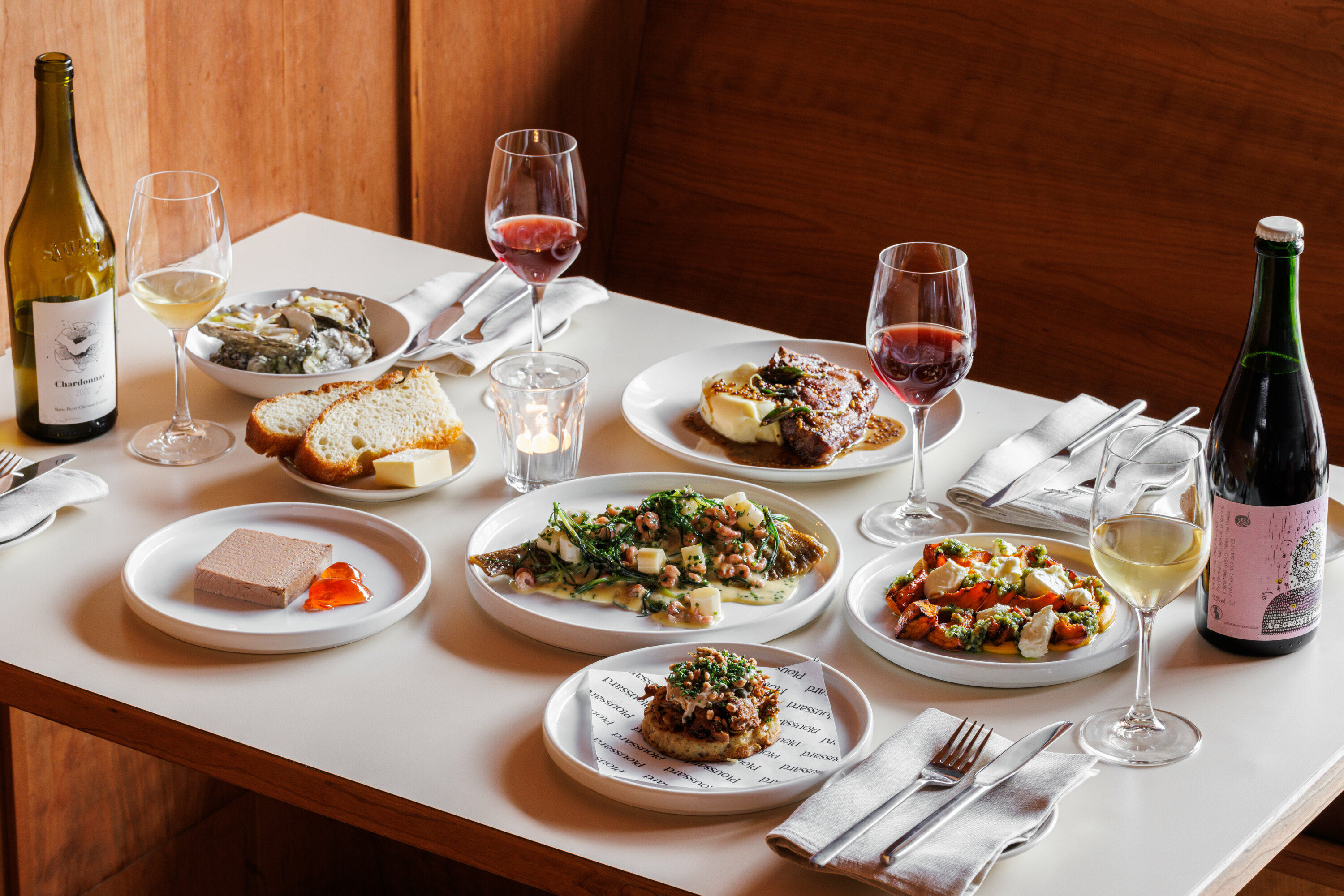 6. The charming local wine bar and bistro
Matt Harris and Tommy Kempton are better known as south London chicken slingers Other Side Fried. After nailing fast food, they're now going for something altogether slower – a 34-cover restaurant around the corner from Clapham Junction station named after a French wine grape. Food will be of the small-plated and modern European variety. Think Tunworth croquettes with burnt onion mayonnaise, lamb and anchovy crumpets, asparagus with brown butter hollandaise and walnuts. April 1 is your opening day.
97 St John's Rd, SW11 1QY.
These are officially the 50 best restaurants in London.