London's best afternoon teas
From tea and scones to Jimmy Choo-inspired shoe cakes, here are the best classic teas and quirky cuppas in London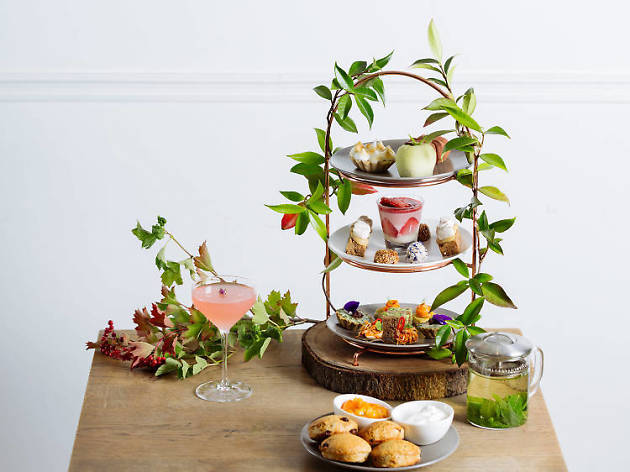 Forget brinner and brunch: eating at odd hours doesn't get more indulgent, more delightfully decadent, than afternoon tea. London's hotels, restaurants and cafés have the world's best spread, so we've done the decent thing and eaten our way through the crème de la crème. It's all here: from classic tea, plain scones, raisin scones and finger sandwiches, to lager-braised bacon jam, cannabis choccies, and Manolo Blahnik gingersnap stillettos.
The best classic afternoon tea in London
Sponsored listing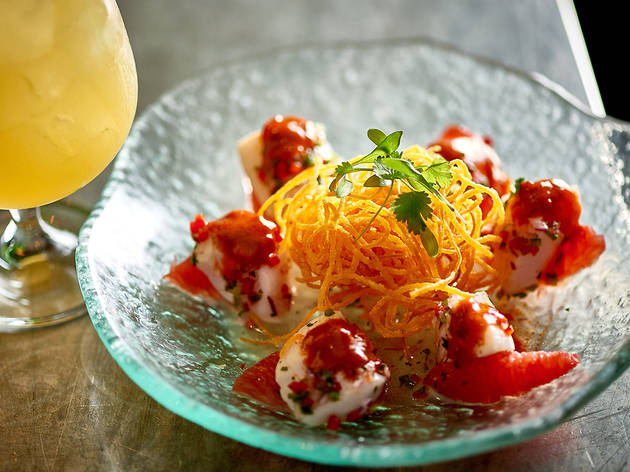 The culinary focus at this good-looking dining spot at the St Martin's Lane Hotel is, mostly, a fusion of Chinese and Cuban flavours. It's a cuisine that was borne from Chinese migration to Cuba in the late 1850s, to work in the Cuban sugarcane fields. It's still going strong in Havana's Chinatown. The dinner menu here features dishes such as crispy wonton served with Spanish olives, currants, toasted coconut, almond and avocado ceviche, spring rolls filled with slow-braised short rib and sweet and sour chilli, chipotle-glazed tofu, and swordfish served with vegetable escabeche, yuca dumplings, bok choy, toasted garlic and a spicy shrimp coconut curry broth. Tasting menus, bottomless brunches, bento boxes and an Asian-influenced Sunday roast also feature.
Venue says Get 50% off food throughout August – join us in our captivating Chino-Latino hotspot!