London's best afternoon teas
From tea and scones to Jimmy Choo-inspired shoe cakes, here are the best classic afternoon teas and quirky cuppas in London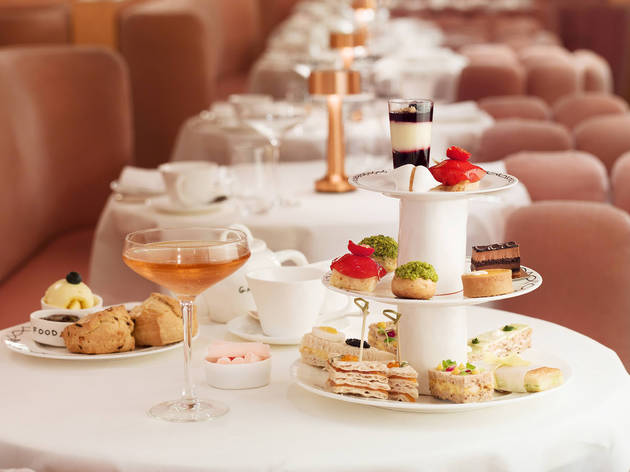 FEBRUARY 2020: We've added afternoon tea in the swanky light-filled Crystal Moon Lounge at Corinthia Hotel London.
Forget brinner and brunch: eating at odd hours doesn't get more indulgent, more delightfully decadent, than afternoon tea. London's hotels, restaurants and cafés have the world's best spread, so we've done the decent thing and eaten our way through the crème de la crème. It's all here: from classic tea, plain scones, raisin scones and finger sandwiches, to lager-braised bacon jam, cannabis choccies, and Manolo Blahnik gingersnap stillettos.
Video: check out our pick of five of the best afternoon teas in town.
Missing Time Out magazine?
You can still read our latest issue from the comfort of your couch
Read online
The best afternoon teas in London
On the hunt for more British gems?
From hearty pies to complex seasonal cooking, British cuisine has never been so widely lauded – and here's why