Heads up! We're working hard to be accurate – but these are unusual times, so please always check before heading out.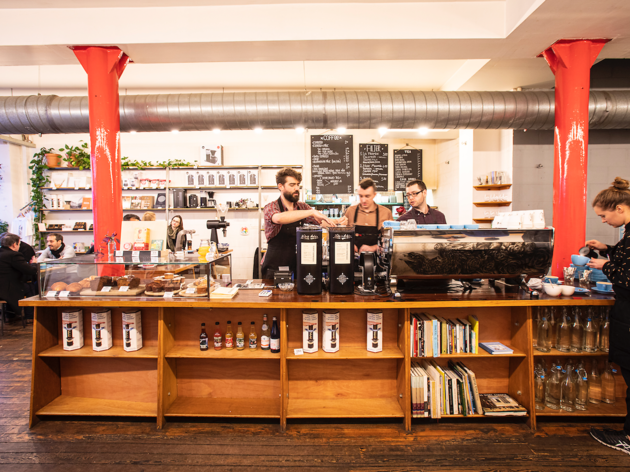 Seven ways to spot a perfect London café
Because the capital-dwelling caffeine hound shouldn't have to settle for anything less
Does the perfect café exist? Well, yes. We've investigated the city's finest examples in all their glory so you don't have to. And in this list you'll find the best of the best: the parkside cafés that are so good they make you feel like you're on a city vacay; the highbrow ones that only do black coffee; the ones that pump their lattes with flavoursome additions to boost your health (and your Instagram like count); and the joints that do merch that's better than your favourite band's. Read on and you'll never drink a bad coffee again.
Hungry? Discover the best brunches in London.
Seven ways to spot a perfect London café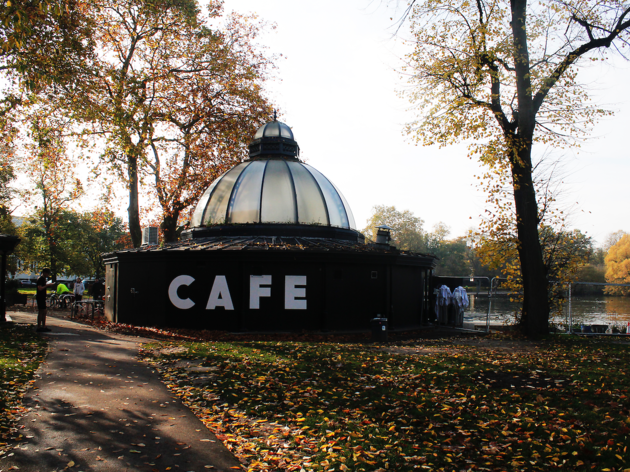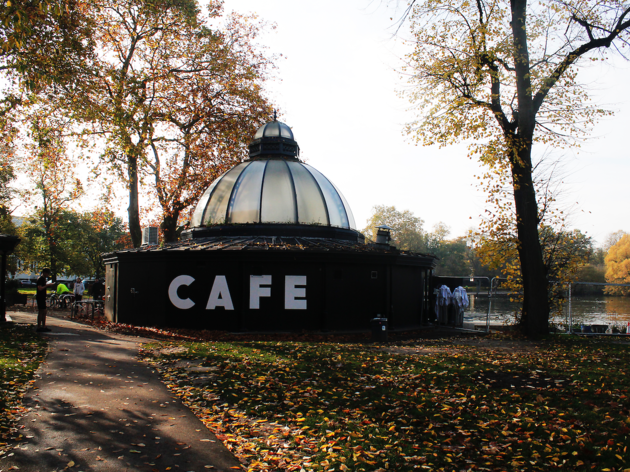 Pavilion PR
1. It's next to a massive park
There are two types of very good London park café. You've got your cool neighbourhood haunts where Rains-clad couples sit with small dogs on Saturday mornings. Artisan in Hammersmith is one of these. It does a killer espresso, handy for perking you up before dragging a Pomeranian around the 20 acres of Ravenscourt Park. The art deco Lido Café in Brockwell Park is a cute one too, and it does cocktails as well as coffee and hearty veggie food. (Plus unconfirmed rumours suggest that just sitting by the outdoor pool makes you fitter by association.) Secondly, there are the destination park cafés that are so special they're worth visiting for their own sakes. Take the Pavilion Café next to the lake in Victoria Park – sipping a flat white here can feel like you're on a continental city break. Or fancy Italian joint Chucs Café Serpentine in Hyde Park, which is unlike any other park caff you've ever been to, thanks to its swooping Zaha Hadid architecture. Head there for lunch and get a coffee to go. Well, why stroll slowly around a green space when you can race through it on a caffeine high?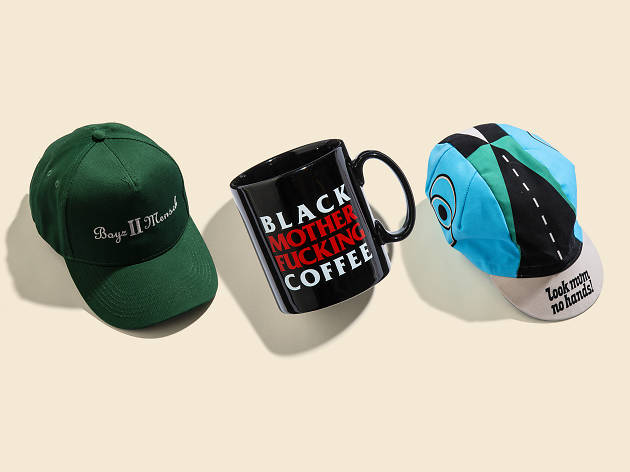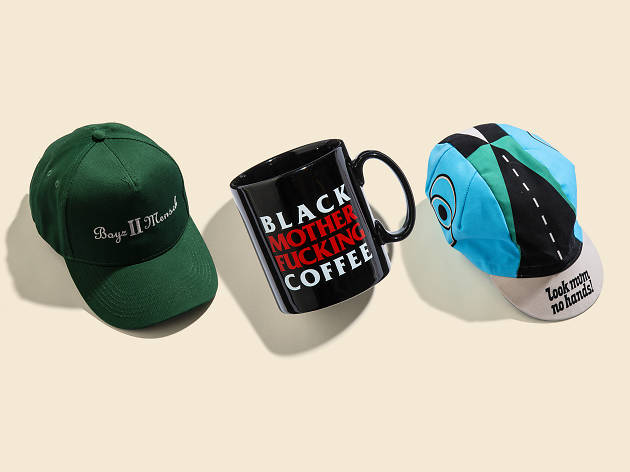 Andy Parsons
Blessed are the businesses keeping us cash-strapped but caffeinated by selling us other stuff as well as our brew. Step forward Dark Arts Coffee, whose Hackney café, I Will Kill Again, has a great line in satanic and sweary mugs. Pedal-powered fave Look Mum No Hands! is another unhelpfully excellent coffee outpost that does nothing for our poor budgeting skills, with punchy cycling attire and great accessories. Then there's Soho's The Good Egg which slathers its graphics-led, off-duty clobber with Jewish deli references.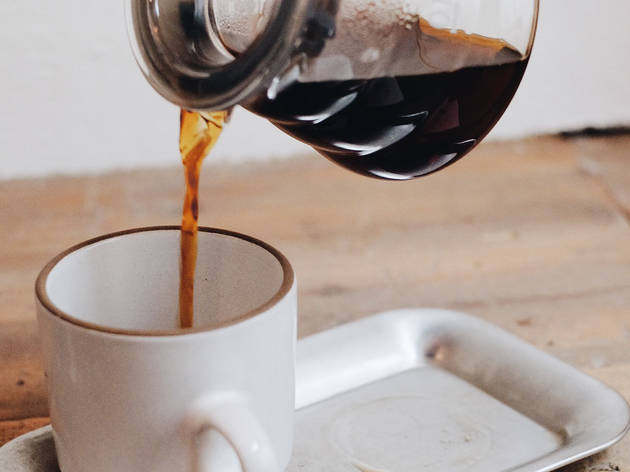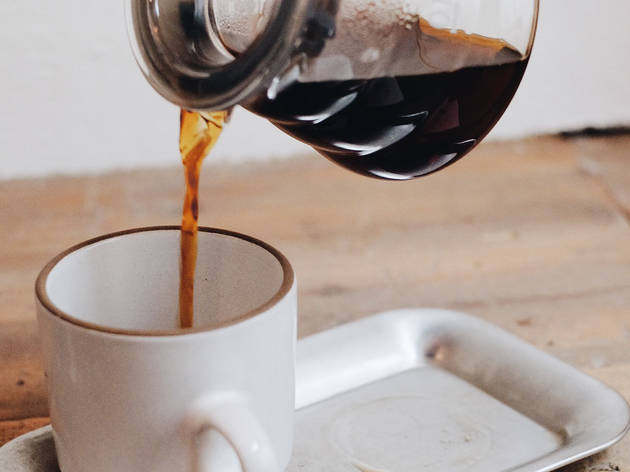 Ozone Coffee
There are lovely cafés and then there are cafés for coffee hard nuts: the kind of spot where caffeine heads go to get their fix away from the latte-drinking riff-raff. Take 39 Steps Coffee Haus in Soho: its founders are so obsessed with bold brewing that they time the roasting of their beans down to the second. Meanwhile, Curators Coffee's website states, with authority and pretension: 'If our reason for existence would be anything less than curating the best coffee, equipment, drinks and food, we would have chosen another name.' Fancy something brewed as slowly as possible? Kiwi-founded Ozone Coffee in Shoreditch is your go-to. Want shots from people who love coffee so much they've put espresso-glazed bacon on their menu? Join the queue at The Espresso Room in Bloomsbury. Elsewhere, Old Spike Roastery in Peckham is known for pumping freshly roasted seasonal black coffee (both espresso and filter) into the veins of south Londoners. Go and drink so much of it that your skin smells like a percolator. Just don't add milk. It's for babies.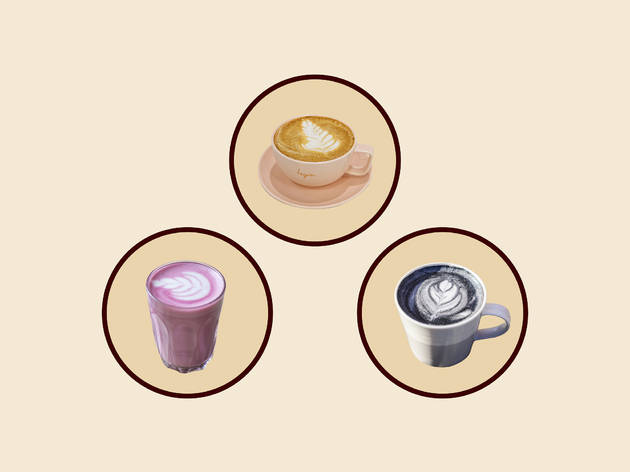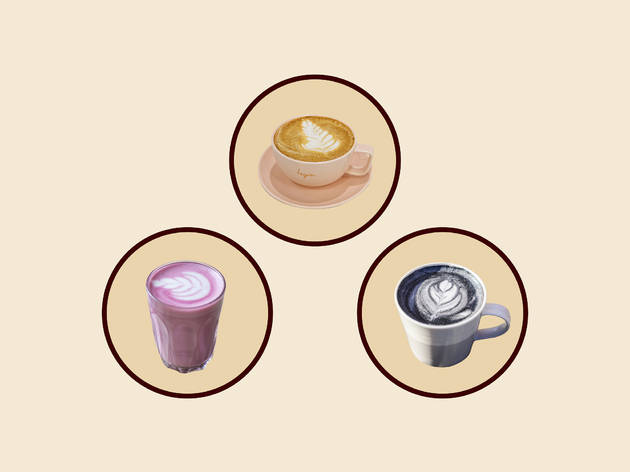 4. If it must add stuff, it adds this
Looking to go beyond beans and water? Hmm, okay, but only if you're considering one of these three additions. Firstly, beetroot: good for your health; even better for your long-winded gag about trapping your hand inside the work-kitchen food blender that hasn't yet landed with the office crowd. Get it in the velvet latte at Palm Vaults, Hackney. Next, turmeric. This once-cool kid may have pledged allegiance to The Man when Starbucks started serving it in 2017, but don't hold that against it. To try it at its best, order a gold turmeric latte with a shot of espresso at Feya in Marylebone. Finally, charcoal: a detox drink, great for stripping the ills from your gut, or just another fad? All we know for sure is that these babies do the numbers on the 'Gram. Paint your latte black at Rude Health Café in Fulham.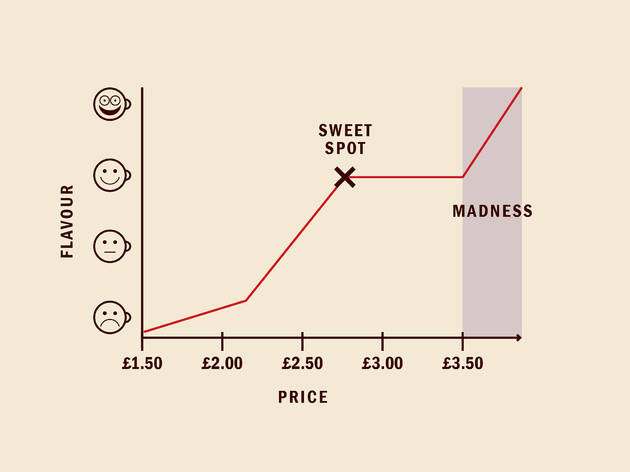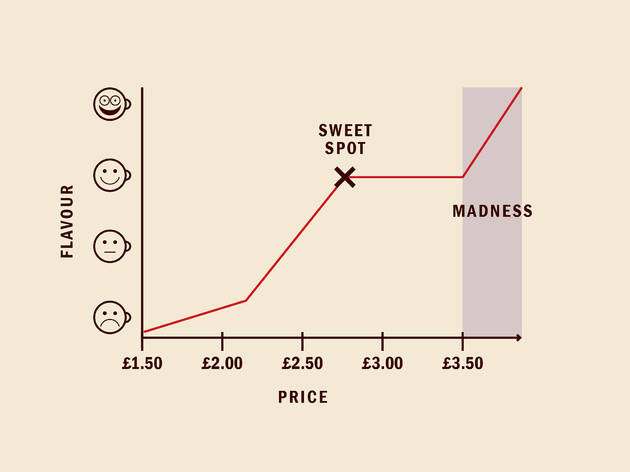 5. The flat whites hit that quality-price sweet spot
There's a fine line between treating yourself to a nice coffee and experiencing daylight robbery for a cup of flavoured hot milk. Our 'groundbreaking research'*, presented in this graph, highlights the flat white sweet spot. Pay less than £2.70 for a coffee and it'll probably be godawful. Pay more than £2.70 for a coffee and that barista is laughing. Hit the sweet spot and you're on to a winner.
*Asking around the office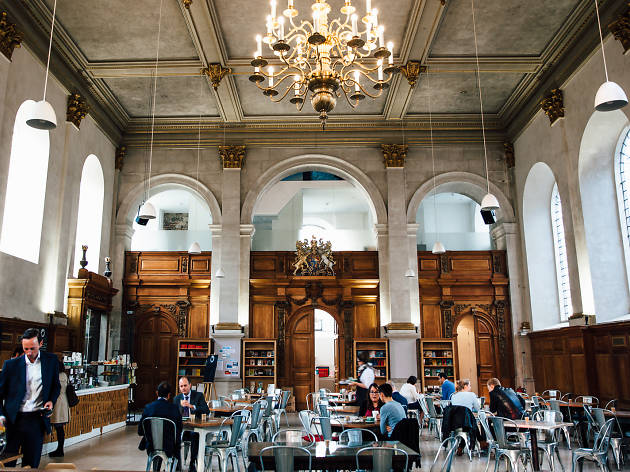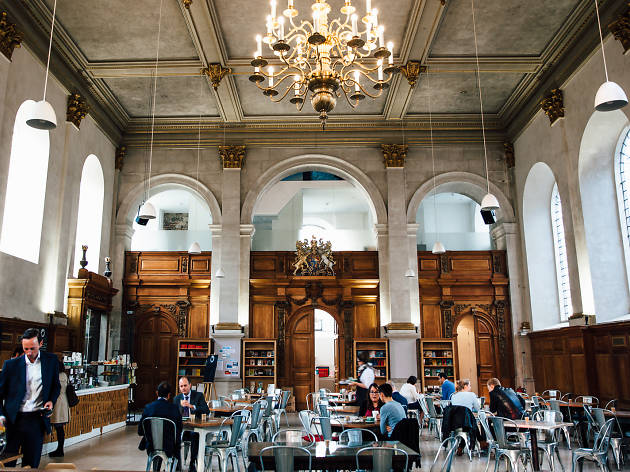 Jessica Williams
6. You'll find it in the weirdest places
Like a Kinder egg toy or a smuggled ounce of weed, sometimes the best things are found inside something else. That's the case when it comes to London's cafés, which are often tucked into other spaces. There are the gallery cafés, fuelling skatewear intellectuals around town, such as the ICA's Rochelle Canteen, a space that's so pared back it looks like a student kitchen, or the Whitechapel Gallery's pine-panelled spot, reopening as Townsend. You can confess terrible sins over an espresso at The Wren Coffee, a homely caff lit up by the stained-glass windows of St Nicholas Cole Abbey in Blackfriars. You can write down even worse, unspeakable sins in a letter and post it at The Sanctuary Café in West Hampstead's St James Church, which is also a post office. If you'd rather be surrounded by scissors than stamps, pop into Porters Barber & Barista in Dulwich. There, you can get your hair cut and dose up on Union beans – all while noseying into the barbershop chat around you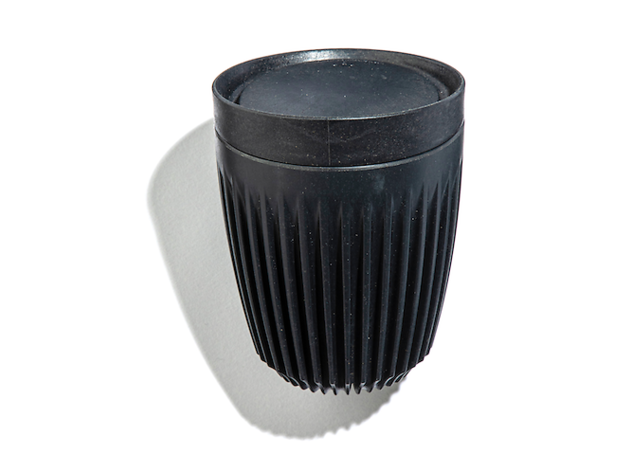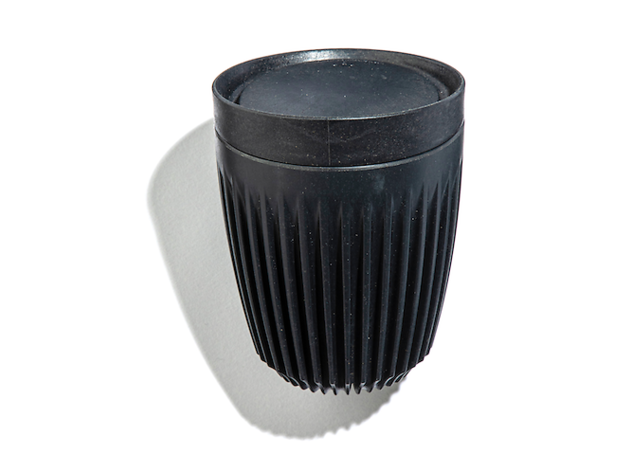 Andy Parsons
7. Your keep-cup is welcome
Eco-consciousness is as much a part of coffee culture now as the americano shakes and froth art. Kiss the Hippo, for example, is placing sustainability at the heart of everything it does, with its carbon-neutral roastery and zero-waste policy. It makes it look outrageously cool too – the interiors at its Richmond and Fitzrovia locations are worthy of a heavy architecture coffee-table book. Start doing your bit with a reusable cup from Huskee (available from Husk UK) which is not only made from coffee husk but has a design that'll turn up the cool dials on your desk, in your handbag or at your home.
Want more?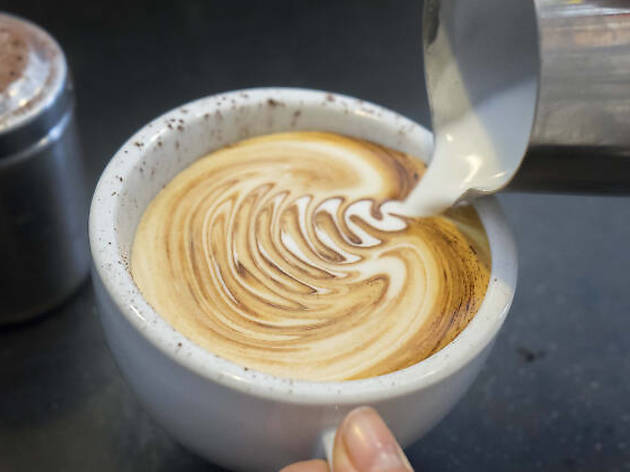 On the hunt for a kick-ass cup o' joe? Here's our pick of even more brilliant cafés and coffee shops across London