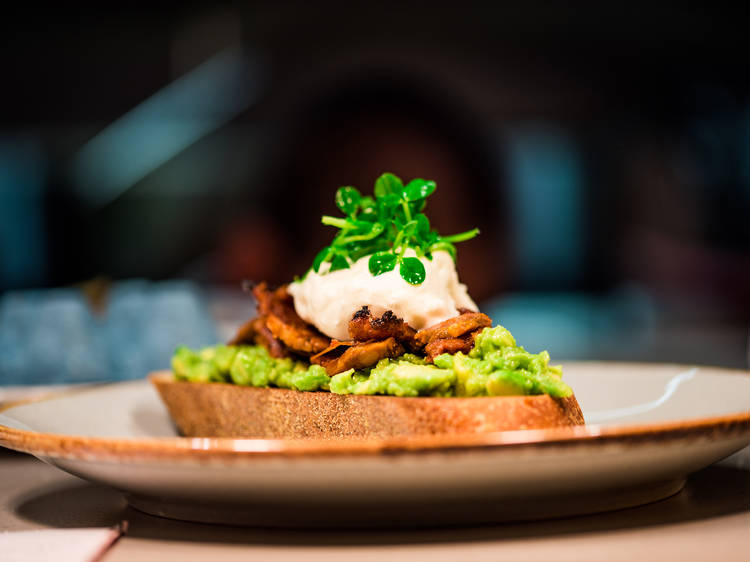 Brunch at Antipodea is an Aussie affair. Sipping your flat white in the conservatory-style dining room, you could almost be in Melbourne. Apart from, you know, the British weather. The line-up includes a huge selection of eclectic treats: all manner of eggs (poached, Turkish, folded with chorizo, soft-boiled with Marmite soldiers), plus treacle-cured bacon sarnies, acai smoothie bowls, sweetcorn fritters, coconut and chia pudding and more besides. There's an offshoot in Richmond.
Don't miss: The brew melt (ham, gruyère, vine tomato, poached eggs and pesto served in a toasted pide).
Brunch for two with service: Around £35.