The best brunches in London
Start your weekend right with this epic list of the best brunches in London, from waffles and pancakes to fry-ups and eggs every which way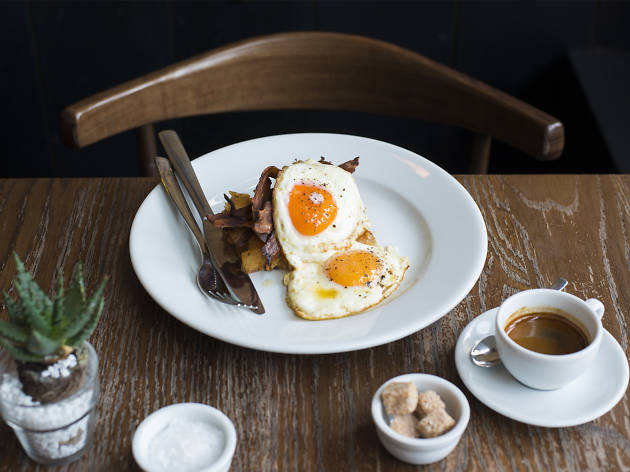 Brunch in London is bigger than ever. You can bearly set foot out your front door at the weekend without stumbling across a steaming pan of shakshuka or finding the waft of waffles in the air. So let us guide you to the best spots in town for a kick-ass weekend brunch in London, from boozy bottomless brunches to traditional Full English fry-ups and even New York-style feasts, you can start off your weekend in style.
Reviews by Laura Richards, Ashleigh Arnott, Cath Clarke, Dave Calhoun, David Clack, Megan Carnegie, Matilda Egere-Cooper, Gail Tolley, Isabelle Aron, Phoebe Trimingham, Alexi Duggins, Stephen Farmer, Alex Plim, James Manning and Eddy Frankel.
The best brunches in central London
The best brunches in north London
The best brunches in east London
The best brunches in south London
The best brunches in west London
What about the weekdays?
Our team of experts have sought out the best breakfasts and brunches across London. Whether you're looking for coffee and pastries in a café, a posh Sunday brunch, or a mouthwateringly meaty fry-up, we've got plenty of options to make sure the most important meal of the day is also the tastiest.
Read more
Sponsored listing
Villandry - St. James's
An all-day restaurant and café, this is one of two Villandry venues in London - there's another in Bicester Village, too. It's open from breakfast through to dinner, with weekend brunches and afternoon teas completing the all-day offer. The food ranges from sea bass ceviche starters to Mediterranean mezze platters, artisan cheeseboards, Waldorf salads and grilled sea bass served with artichoke, broad beans, olives, sun-dried tomatoes, green beans and quail eggs. A varied cocktail list is available, too.  Keep an eye out for a fancy weekend brunch, offering unlimited Champagne within a two hour window. 
"Join us every weekend for our bottomless brunch. Enjoy pastries, brunch, a mini cake platter and unlimited prosecco for £35 per person!"