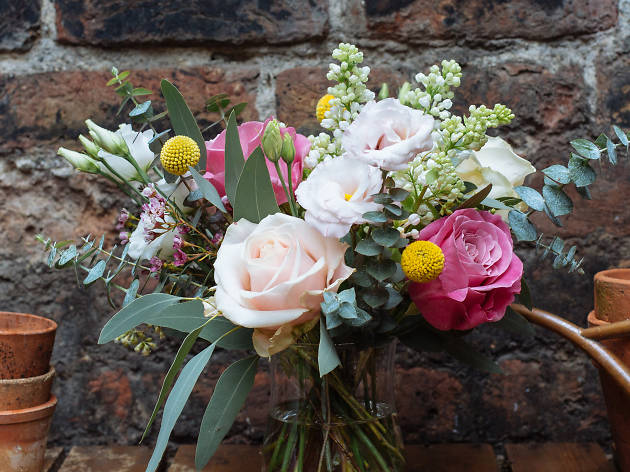 The best online shops for London flower delivery
Treat someone to a beautiful bunch of blooms with the click of a button, thanks to the best online shops for London flower delivery
If you've totally spaced on an anniversary, someone's birthday – or you just really need to apologise – a beaut bunch of flowers ought to do the trick. Lucky for you lovely gifters, we've created a list of some of the best online flower delivery services around, so you can order the perfect bouquet in just a few taps.
You'll find all the flora and arrangement styles you could want on this list, from budget to bespoke. Not only that, but there are also loads of last-minute delivery options, too, for anyone who's left it a bit late. Now get picking, petal.
The best shops for online flowery delivery in London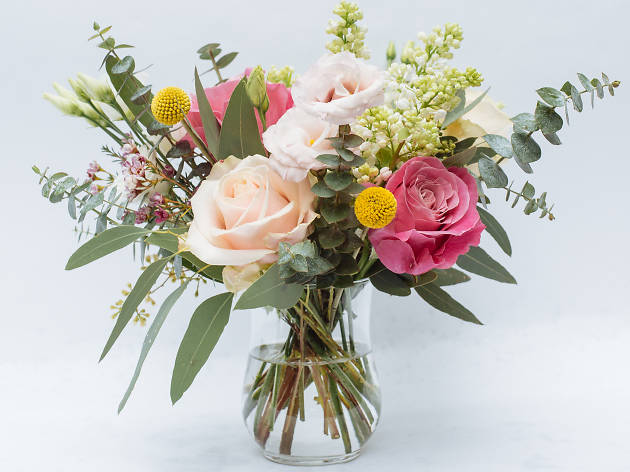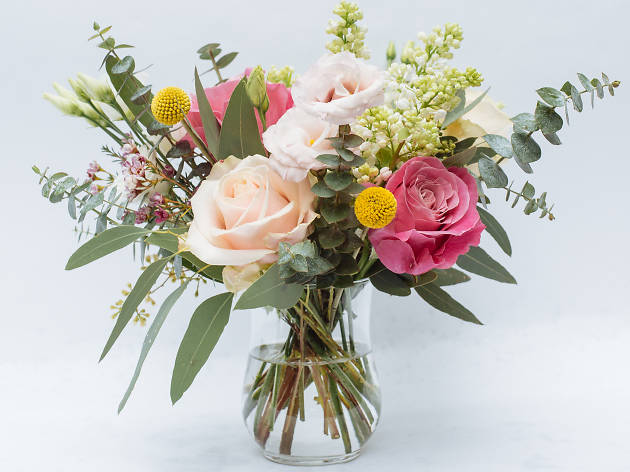 This online flower delivery service is basically the Deliveroo of the floral world. Rounding up brilliant bouquets based on your delivery address, you get to browse bunches of blooms from local, independent florists throughout London – and all from the comfort of your armchair. Plus, you can order same-day delivery, so that last-minute gift gets sorted with just a tap or two. Now you've got no excuse to settle for those floppy corner shop flowers.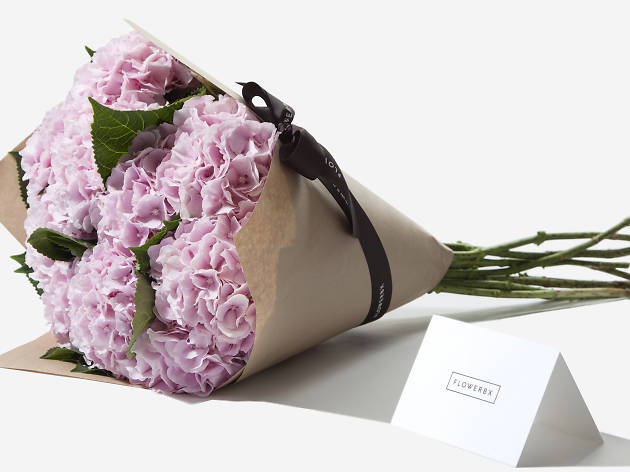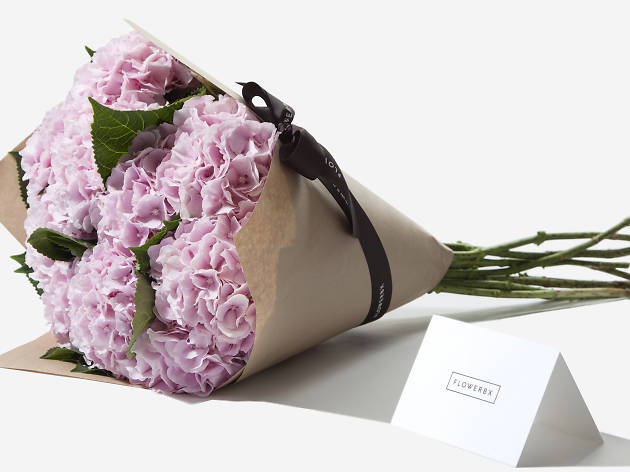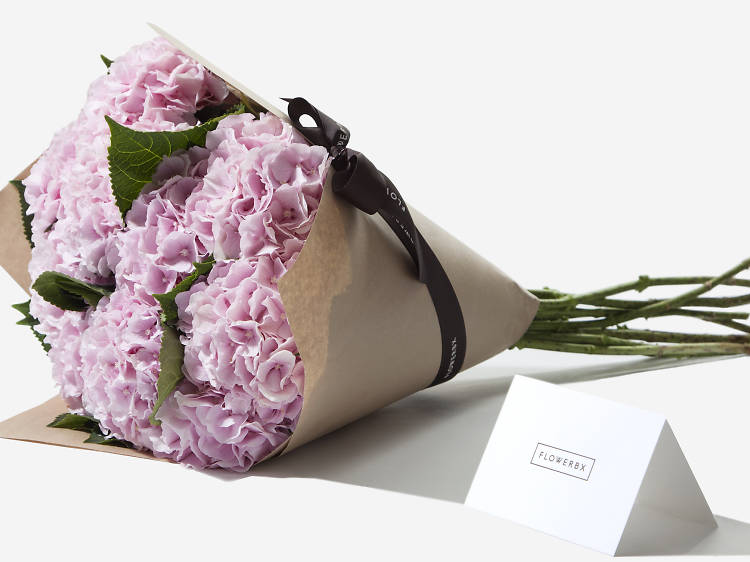 The founder of Flowerbx previously worked at Tom Ford for 20 years, which means that the bouquets she now ships are super stylish. Specialising in single-variety bunches, this florist offers an elegantly simple, refreshingly clean aesthetic, that you'll be hard-pressed to find anywhere else. Just sort by occasion or flower type (there are some really special velvety roses), pick your petals and select the number of stems you're after. Easy breezy.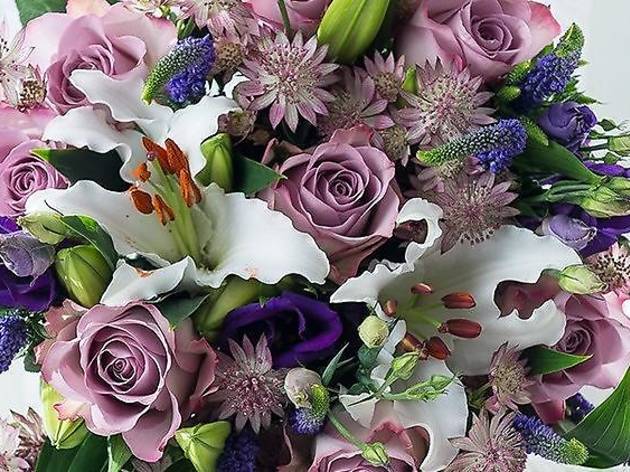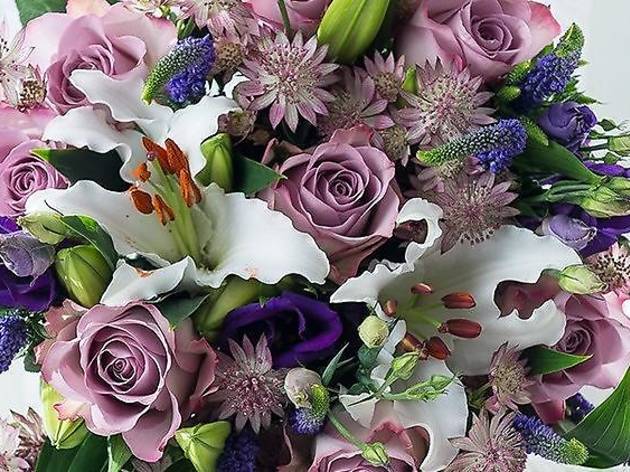 A small squad of creative florists, Appleyard use seasonal blooms and rare flowers in their fashion-focused florl arrangements. These guys also pick as fresh as they can find – and from as close to home as possible – so these bunches stay sweet-smelling and full of life for longer than most. Gifting is made easy too, since Appleyard make tailored, present pairings. Choose between the classic combos of flowers and champagne, flowers and wine or flowers and scented gifts (candles and reed diffusers).
Flower Station is a true saviour for those of us with a memory like a goldfish or a severe case of last-minute-itis. It offers Londoners 24-hour service and same-day delivery (even on a Sunday) on orders before 6pm. Their bouquets vary in price, so there's something for every budget. But one thing you can always count on is the top-notch quality of their pretty petals.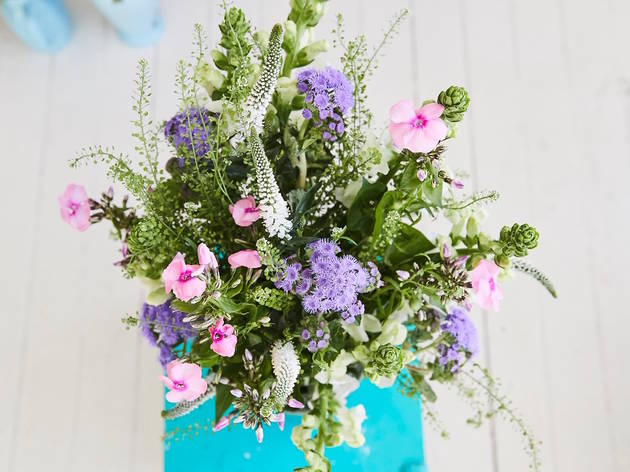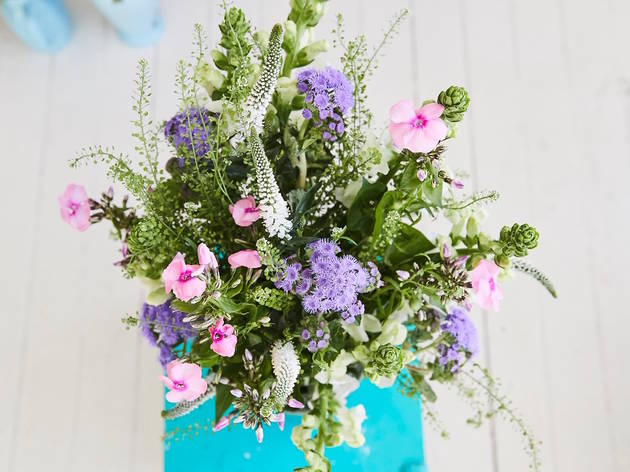 While it has branched out into bigger hand-tied bouquets, it's the lovely letterbox flowers that make Bloom & Wild petal-pioneers. The perfect size to slot through the letterbox, you don't need to worry about someone being in to receive them, as these boxes of blooms will be there waiting on the doormat. Sort by occasion or collection and whether you're buying for a birthday, wedding or baby shower, Bloom & Wild will have you covered. Offering two-hour delivery within London, it's a great option for the forgetful. Oh, and if you want to make things even more special, pair your blooms with some small extras, from Prestat chocolates to sweet-smelling candles.
Stepping into Pulbrook and Gould is like stepping into a fairytale illustration – colourful blooms reach above your head and colourful petals dance across each shelf. It's a real spectacle: and rightly so. Pulbrook and Gould know what they're doing with blooms, exactly why they've been cutting, arranging and delivering since the 1950's.
Every Monday, a couple of bunches of flowers will appear on this florist's website for you to choose from. Hand-tied and wrapped in hessian, these beautiful bouquets can be delivered to most of London and all of the packaging is either biodegradable or recyclable. When they do arrive, it's by bicycle – so while the flowers might be multicoloured, it's a very green service.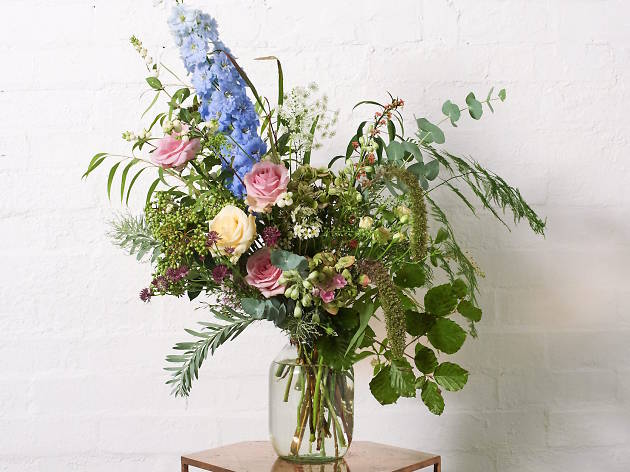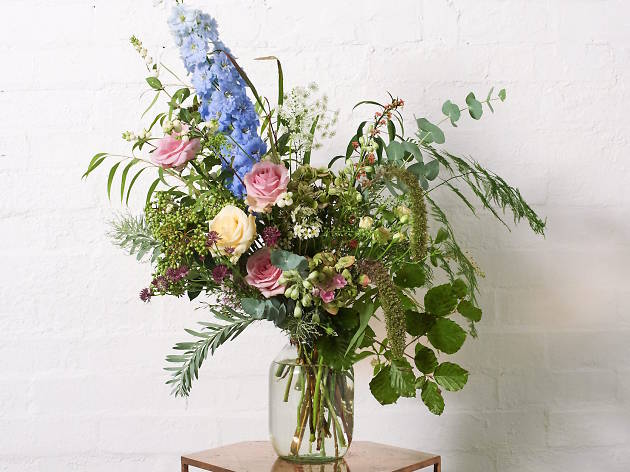 Grace & Thorne had humble beginnings, growing out of a tiny studio on Kingsland Road. The petal pros now offer nationwide overnight delivery and same-day delivery in London (really handy when you're desperate). Inspired by art and fashion, each bouquet focuses on interesting textures, giving them a spirited, wild appearance.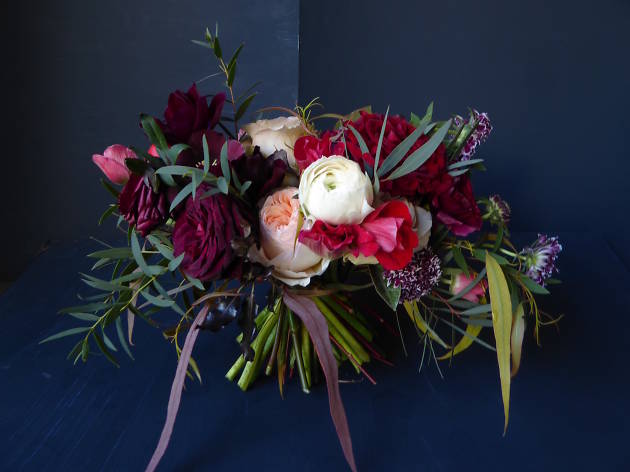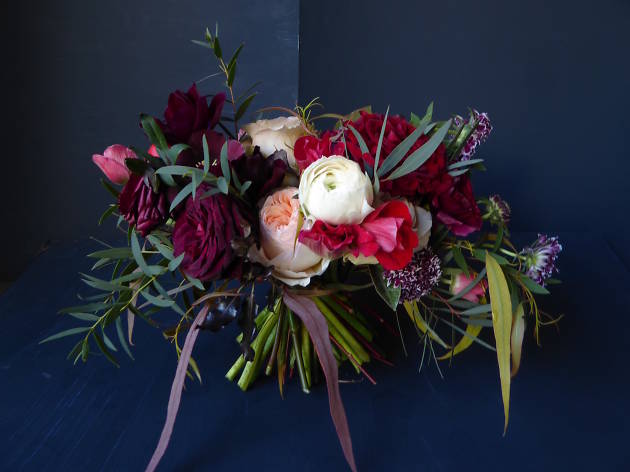 This east London floral emporium has a small shop outside The Ace Hotel in Shoreditch, should you be passing and fancy picking up a bunch. For delivery in London, That Flower Shop have a small selection of hand-tied bouquets, each named after a romantic movie, available online. Novelty names aside, they're spectacular, alternative bouquets that'll make every hipster and art-enthusiast weak at the knees.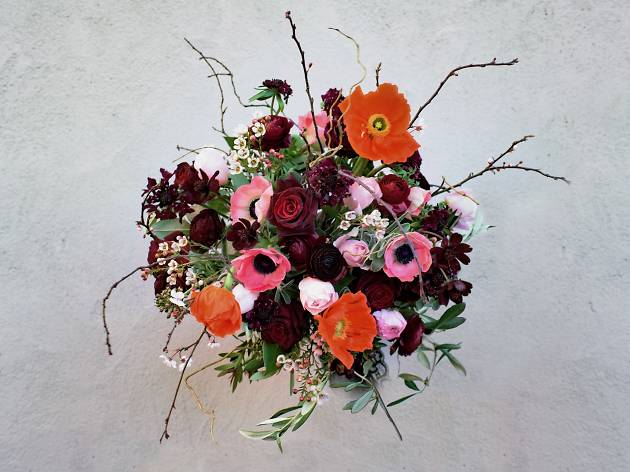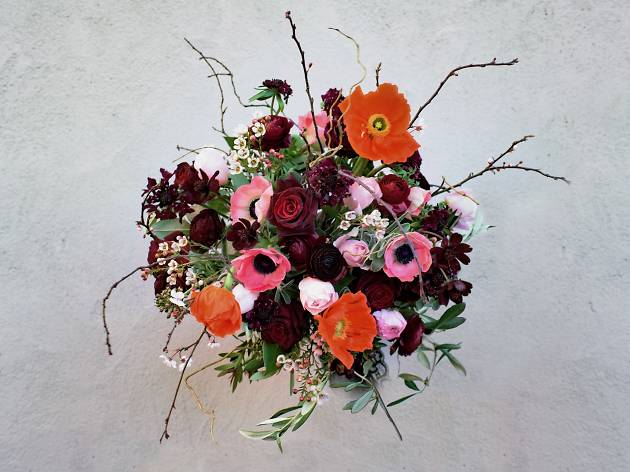 Photo: Charlie Whatley
Rebel Rebel's playful bouquets are named after bands and songs. Their selection of bouquets available for order online are fresh and seasonal, with marvellous mixture of petals designed to capture a specific mood. We're talking titles such as Crazy in Love, I'm Every Woman and I Put a Spell on You. Flowers ordered before 4pm can be delivered the next day and if you're not terrified of picking up the phone, same-day delivery is also available.
Show more
Want more? Visit London's best florists