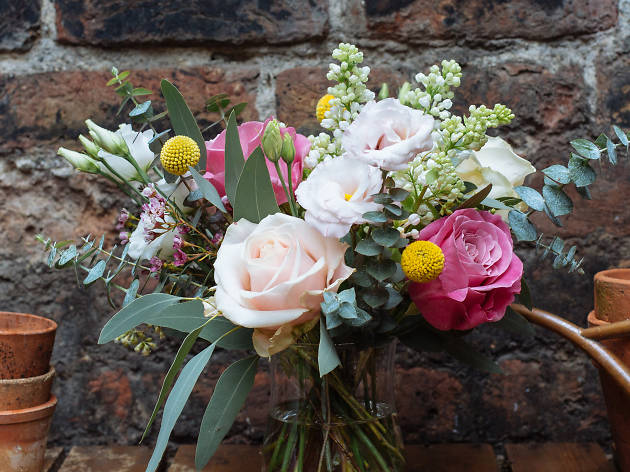 The best online shops for flower delivery in London
Treat someone to a beautiful bunch of blooms with the click of a button, thanks to the best online shops for London flower delivery
If you've completely forgotten an anniversary, someone's birthday – or you're just really in the dog house – a lovely bunch of flowers could be just what the doctor ordered. Luckily for you lovely gifters, we've composed a list of some of the top online flower delivery services in London, so you can order your dream bouquet in just a few clicks. And from the comfort of your own home, in your pants.
You'll find all the flowers and arrangement styles you could ever need on this list, from budget-friendly blooms to bespoke bunches that will knock all the right socks off. What's more, there are also loads of last-minute delivery options, too, for anyone who's left it just a tad late. Come on, we've all been there! There are just too many days to remember... birthdays, Valentine's Day, Mother's Day... You are forgiven.
So, all you need to do now is get picking, pals. Oh and by the way if you're just ordering to cheer yourself up then we can totally get behind that, too... especially right now. Enjoy!
This article includes affiliate links. These links have no influence on our editorial content. For more information, click here.
The best shops for online flowery delivery in London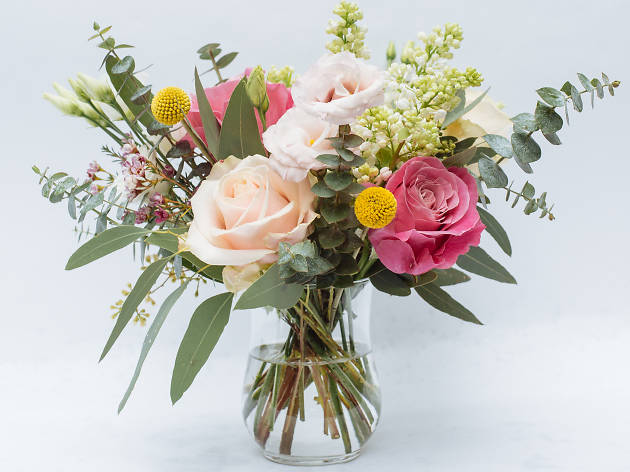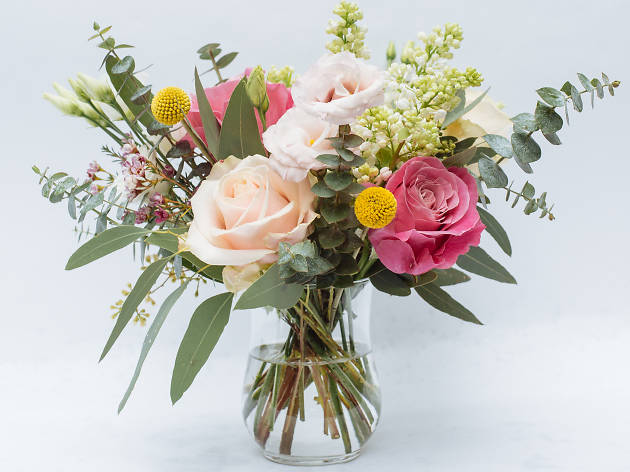 This very helpful online flower delivery service is essentially the Deliveroo of the botanical world. Which is a pretty good thing to be. Rounding up dazzling bouquets based on your delivery address, you get to take your pick from bunches of blooms sourced from local, independent florists throughout London – and all from the convenience of your couch. Plus, you can order same-day delivery, so that last-minute gift gets sorted with just a swipe and a tap. Now you've got literally zero excuse to settle for those sagging corner shop flowers. Come on, you're better than that. They're better than that.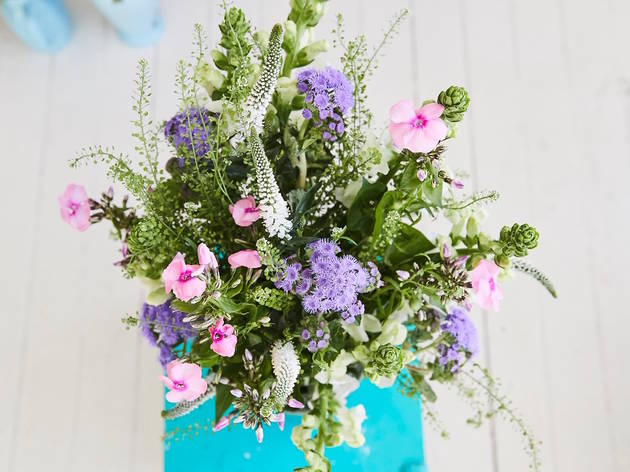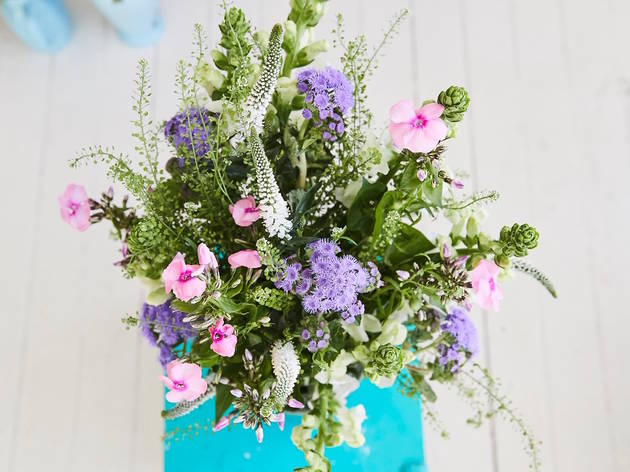 While it has branched out into bigger hand-tied bouquets, it's the lovely letterbox flowers that make Bloom & Wild petal-pioneers. The perfect size to slot through the letterbox, you don't need to worry about someone being in to receive them, as these boxes of blooms will be there waiting on the doormat. Sort by occasion or collection and whether you're buying for a birthday, wedding or baby shower, Bloom & Wild will have you covered. Offering two-hour delivery within London, it's a great option for the forgetful. Oh, and if you want to make things even more special, pair your blooms with some small extras, from Prestat chocolates to sweet-smelling candles. Lovely stuff.
Pulbrook and Gould is a London institution. Founded in 1956, these pro florists approach their online store with as much care they do their Belgravia boutique. Their work is inspired by English country gardens, but you can browse by 'Contemporary', rather than 'Classic', if you're after something a bit more left-field. To really take your Valentine's Day game to the next level, why not order a bouquet of hand-tied red or white tulips? You're paying a premium, but your special someone is worth it.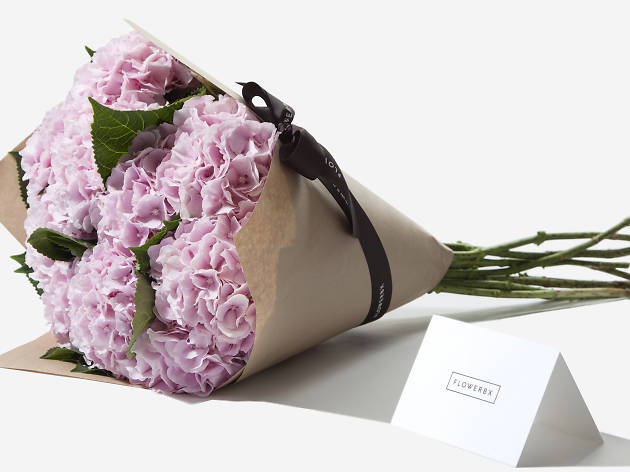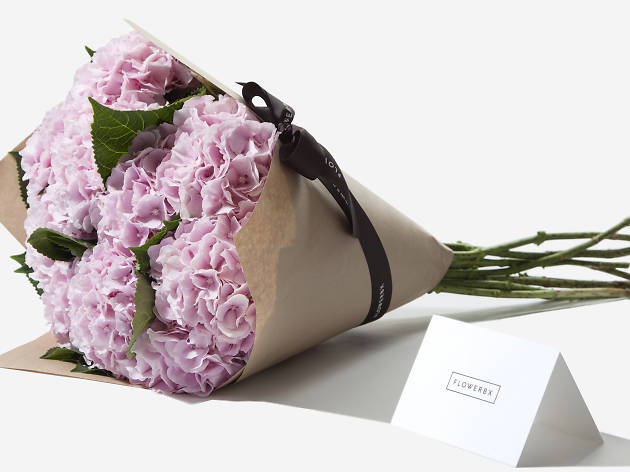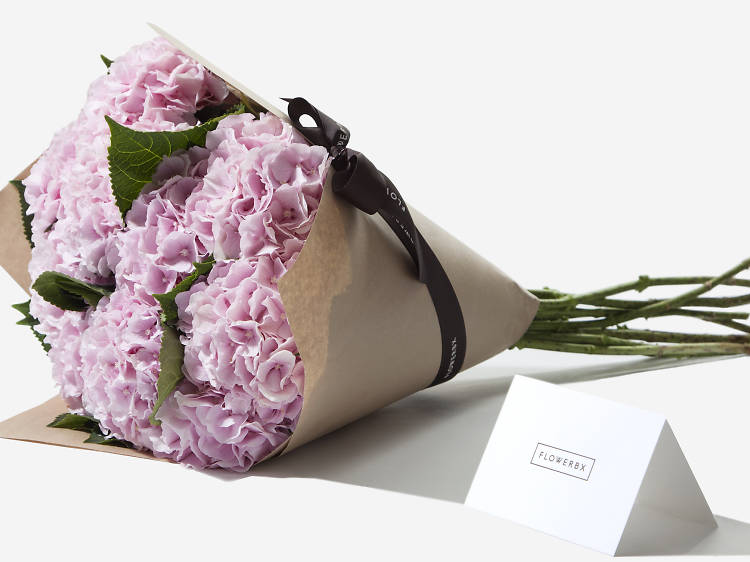 Photograph: Flowerbx
The founder of Flowerbx previously worked at Tom Ford for 20 years, which means that the bouquets she now ships are super stylish and really should smell damn nice, too. But of, you know, flowers, rather than high-end perfume. Which is good. Specialising in single-variety bunches, this florist offers an elegantly simple, refreshingly clean aesthetic, that you'll be hard-pressed to find anyplace else. Just sort by occasion or flower type, pick the petals you like the most and select the number of stems you're after. And then? Well, you're away.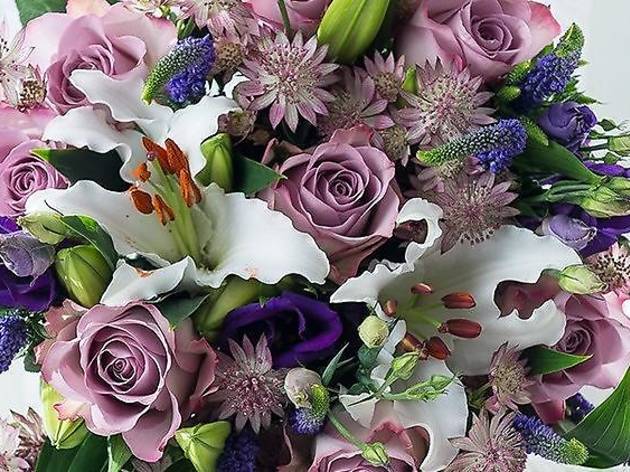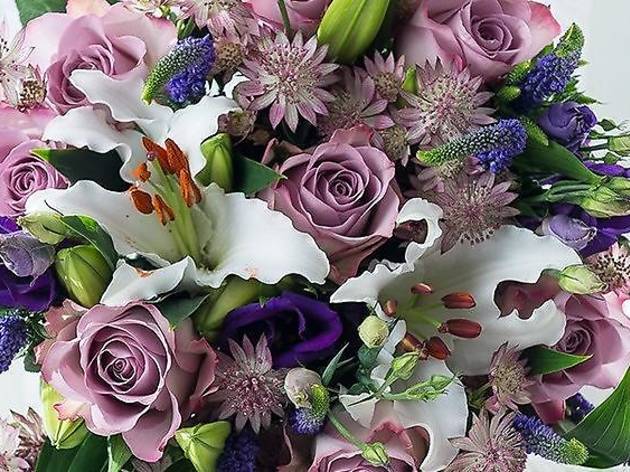 Photograph: Appleyard Flowers
Gorgeous, hand-tied bouquets by experienced florists is what you'll find at Appleyard Flowers. Each season, the florists design a new range, which means you're guaranteed something oh-so cutting edge. Their current 'Stay Connected' edit focuses in clean, bright blooms to freshen up the home or show a loved one you care. All of their flowers are sourced as locally as possible, and delivery can be same-day if you order by midday. Gifting is super-easy, too: there's the option to get letterbox flowers if you're not sure whether the recipient will be in or not; and you can also add other goodies to your order like fizz, sweet treats and candles.
Flower Station is a true saviour for those of us with a memory like a goldfish or a severe case of last-minute-itis. It offers Londoners 24-hour service and same-day delivery (even on a Sunday) on orders before 6pm. Their bouquets vary in price, so there's something for every budget. But one thing you can always count on is the top-notch quality of their pretty petals. These flowers really do look the business.
Every Monday, a few bunches of flowers will appear on this florist's website for you to choose from. Hand-tied and wrapped in hessian, these gorgeous bouquets can be delivered to most of London and all of the packaging is either biodegradable or recyclable. When they do arrive, it's by bicycle – so while the flowers might be multicoloured, it's a very green service.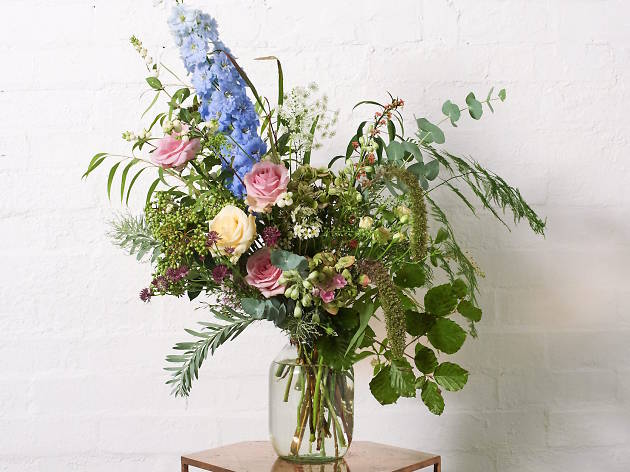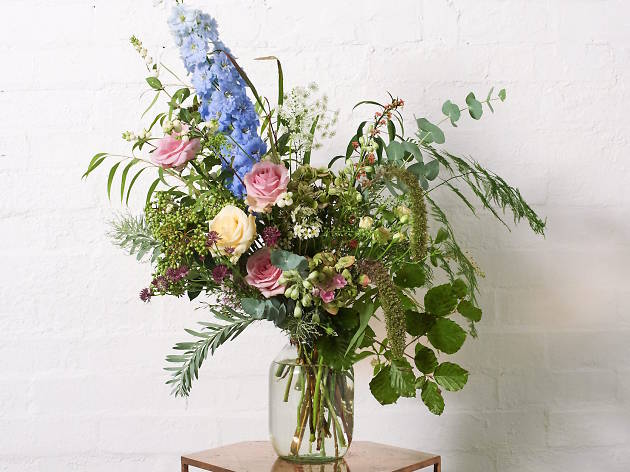 Grace & Thorne had humble beginnings, growing out of a tiny studio on Kingsland Road. The petal pros now offer nationwide overnight delivery and same-day delivery in London (really handy when you're desperate). Inspired by art and fashion, each bouquet focuses on interesting textures, giving them a spirited, wild appearance. In a very good way, btw.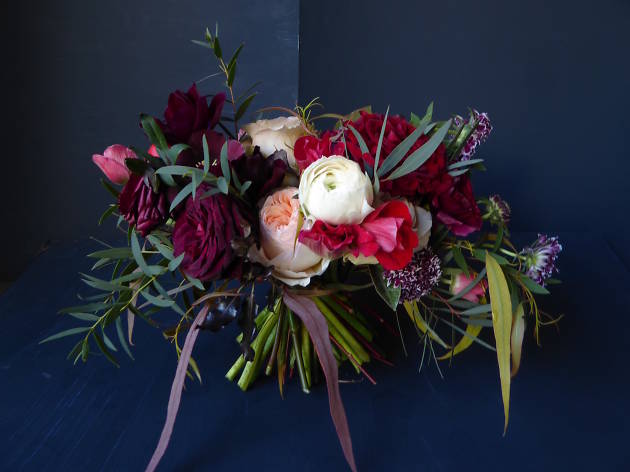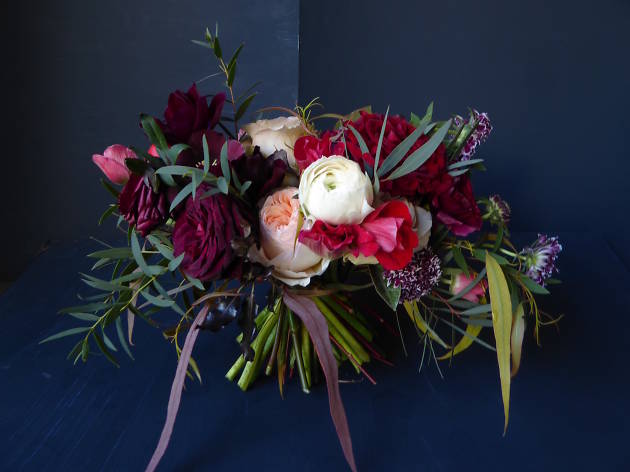 This east London floral emporium has a small shop outside The Ace Hotel in Shoreditch, should you be passing and fancy picking up a bunch. For delivery in London (only on Tuesday, Thursdays, Fridays and Saturdays) That Flower Shop has a small selection of hand-tied bouquets available online. They're spectacular, alternative bouquets that'll make every hipster and art-enthusiast weak at the knees. And who wouldn't want that kind of power, huh?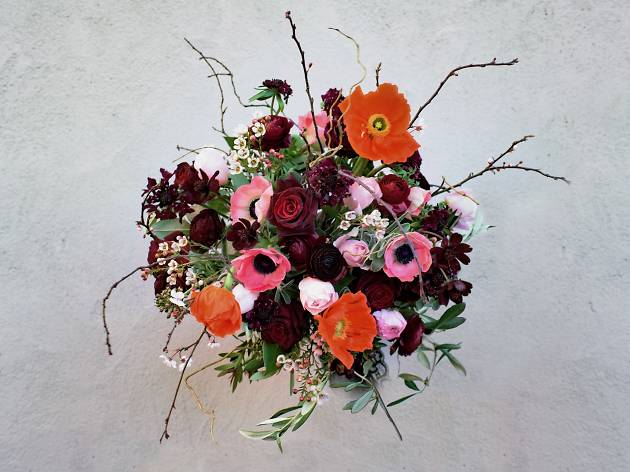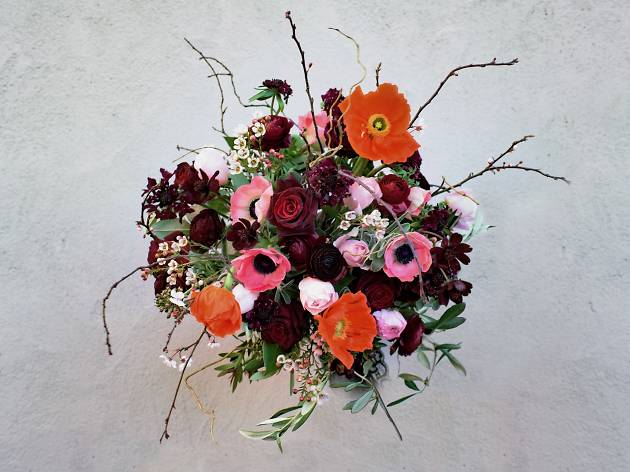 Photo: Charlie Whatley
Rebel Rebel's playful, alternative bouquets are named after bands and songs. Take, for exampe, 'Rage Against the Machine': a firey blast of red, pink and orange snapdragons, roses, nerines and more. Expect some fun custom creations each season; perfect for something a bit different. And since you're treating a loved one (or yourself – self care is important too!), why not splash out for an add-on like a hand-painted jug or scented candle? Rebel Rebel delivers Tuesday to Saturday, with prices according to location.
Show more
Want more? Visit London's best florists