 London Festival of Architecture 2022
Organised by the RIBA, the British Council and New London Architecture, this month-long festival features ​​specially commissioned installations, talks and debates, performances and tours, workshops, and family events. There's a focus on different areas over the month: 2022 Destinations include the London Borough of Camden; the City of London; the Royal Docks; and South Westminster. As well as Queen Elizabeth Olympic Park, which is celebrates its 10 year-anniversary since the London 2012 Olympic Games this year. The London Festival of Architecture's overall mission is to democratise discussions around architecture and test new ideas, as well as amplify new talent. Festival highlights across the month include a series of short films by the British Sauna Society and the Queen Elizabeth Olympic Park: 10 Years On. 
Dippy Returns: The nation's favourite dinosaur
London's favourite dinosaur is back in town! The Natural History Museum's life-sized replica Dippy was the first Diplodocus (which is pronounced DIP-low-DOCK-us by the way) to go on display back in 1905, but the 28-metre-lond skeletal sauropod has been on tour since 2017, delighting and terrifying 2 million museum-goers around the UK. But now, the prodigal dino is returning home, at least for a bit. This new temporary installation will feature visitors' reflections from when they met the Jurassic giant, exploring how these meetings inspired them to re-connect with nature right on their doorsteps. The museum is remaining coy about Dippy's plans once it's over, but after such a successful UK tour, maybe he'll set his sights even further afield next, so don't miss this opportunity to call in on him while he's got some down-time in Kensington.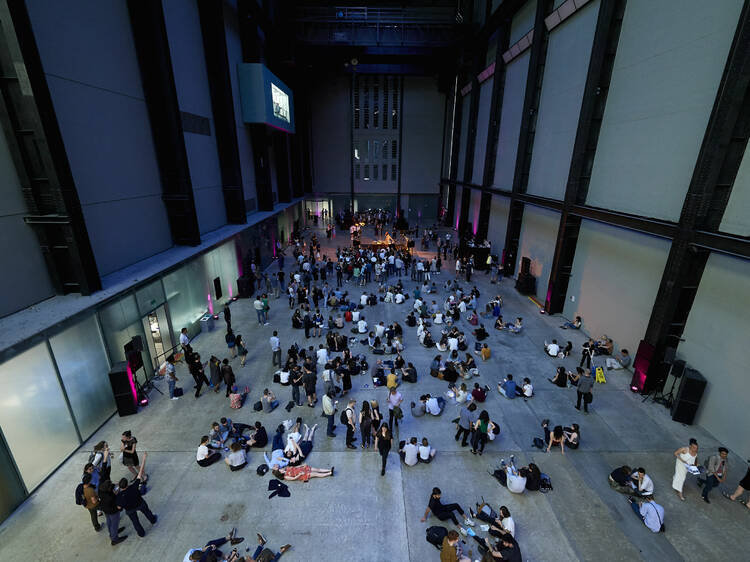 Tate Modern Lates: Mindfulness
This event from the Tate's long running late programme will get you experiencing extreme zenness. There are tons of talks happening, including one with Lee Mingwei. Other events include a slow sketching workshop, art charts by ESEA sisters all against a backdrop of music from DJ ASJ all night. If that's not enough to tempt you, there will also be plenty of craft beers, cocktails, soft drinks and food.