Halloween in London
Forget tricks – treat yourself this Halloween with our pick of the best parties, events and spooky things to do in London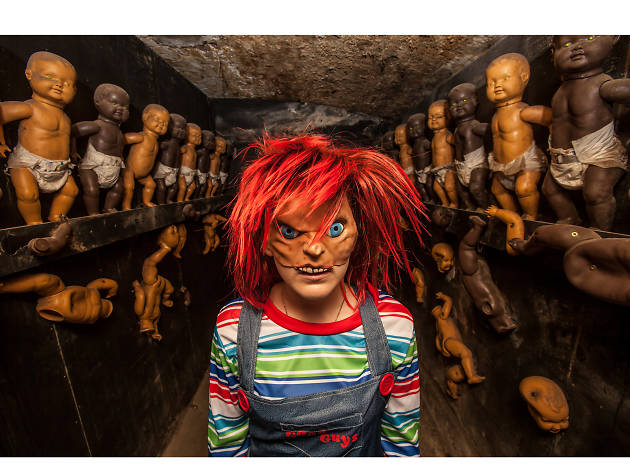 Next year, Halloween falls on Wednesday October 31 2018 and the city will be bursting with great events to sink your fangs into. Get ready to carve creepy pumpkins, guzzle bat-flavoured sweets and turn your bed sheets into ghosts, Halloween 2018 is gonna be a shocker. And, for those of a gentler disposition, check out our favourite events in October and other things to do in London this autumn, whilst the rest of us run around the city chasing ghosts.
*We'll be updating this page with events for Halloween 2018 as they are announced.*
Sponsored listing
Miki's Paradise
If you're after somewhere to stop for something sweet with a cuppa or a cooling beverage in north London, then consider heading to Holloway Road. There you'll find the light and airy milkshake and juice bar Miki's Paradise, with its cushioned benches and shabby chic decor. The more standard menu options include fruit smoothies, juices, teas and coffees, but the best reason for visiting is Miki's 'freakshakes'. These are jars of milkshake topped with all kinds of treats, including ice cream, pretzels, whole brownie squares, Oreos and ice cream cones. Sweet and savoury crepes are also on offer, as well as croissants and the brownie and shortbread toppers, which you can buy individually.