Ten seriously spooky locations in London
For a genuine fright this Halloween, venture to some of London's scariest places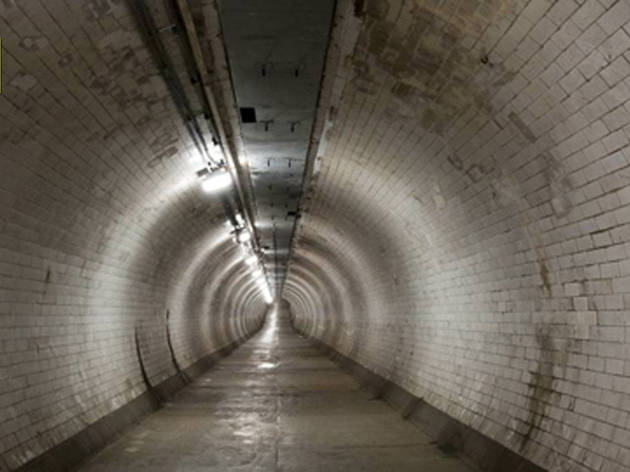 1/10
© Scott Wishart
Greenwich Foot Tunnel
Cutty Sark Gardens, Greenwich, SE10 9HT
Finding yourself alone in the Greenwich Foot Tunnel is, at best, a deeply unsettling experience and, at worst, one that will leave you gasping for the safety of the ground above. Built in 1902 the tunnel is 370 metres long and 15 metres deep. The echos created by the sounds of fellow walkers entering the tunnel make for a very eerie experience. Access the tunnel via Cutty Sark Gardens.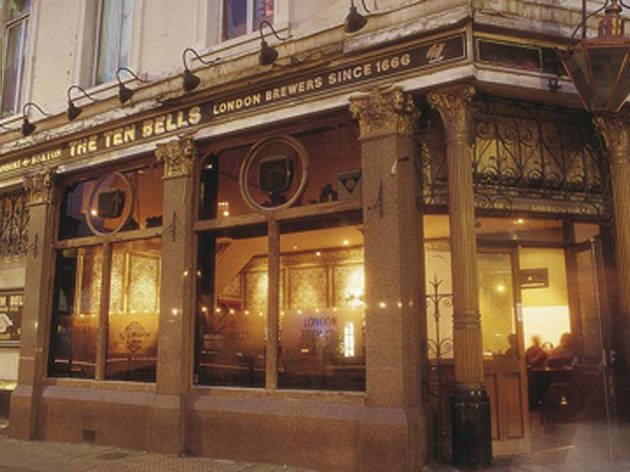 2/10
Ten Bells
84 Commercial Street, E1 6LY
Once called the Jack the Ripper, this Spitalfields pub can't get away from its gory former namesake. In 1996, the landlord claimed The Ten Bells had been taken over by the ghost of Annie Chapman, murdered and mutilated by the Ripper in 1888. Poltergeist activity and inexplicable gusts of wind have been recorded by staff.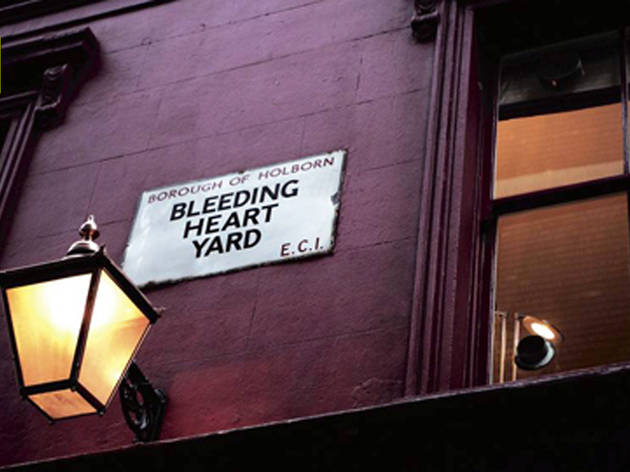 3/10
© Mischa Haller
Bleeding Heart Yard
Greville St, Camden Town, EC1N 8SJ
This small square of Bleeding Heart Yard in Farringdon has a horrific history. Legend has it that on January 27 1626 the mutilated body of society beauty Lady Elizabeth Hatton was found in the cobbled courtyard. She had been murdered and her limbs strewn across the ground, but her heart still pumped blood. Access the yard via Greville Street.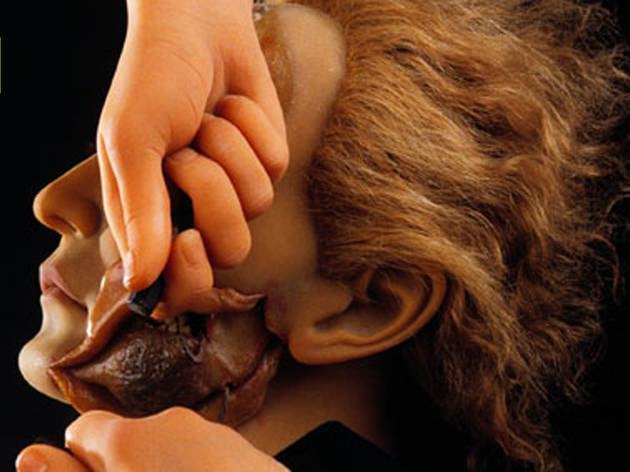 4/10
© Andrew Brackenbury
Hunterian Museum
Royal College of Surgeons, 35-43 Lincoln's Inn Fields, WC2A 3PE
Bottled human foetuses, preserved monkey heads and misshapen skeletons are some of the creepy specimens that famed Georgian surgeon Sir John Hunter (considered to be the father of scientific surgery) collected to research disease - and they are all on display here at the Royal College of Surgeons musuem. If deformed bodies and organs don't scare you, the early failed attempts at tranplants might.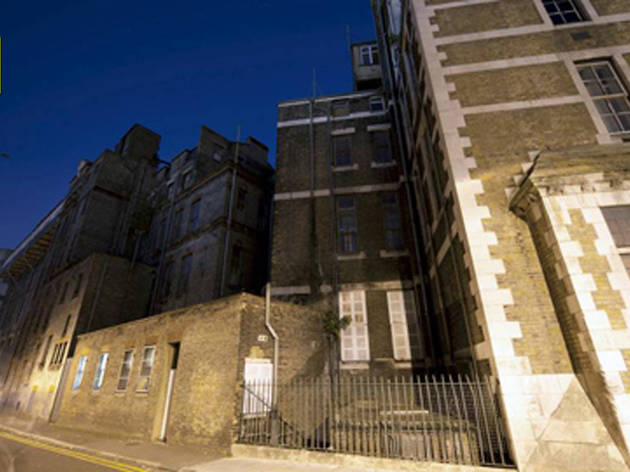 5/10
© Scott Wishart
Queen Elizabeth Hospital for Children
Hackney Road, Bethnal Green, E2 8PS
With its grimy windows and decades of evident neglect, there are few buildings in the capital as instantly bone-chilling as the Queen Elizabeth Hospital for Children on Hackney Road. It was opened in 1866 after a cholera outbreak and was originally known as the North-Eastern Hospital and Dispensary. Its services were relocated to the Royal London in Whitechapel in 1998 and the building has since fallen into disrepair, serving only to spook the children - and adults - visiting Hackney City Farm across the road.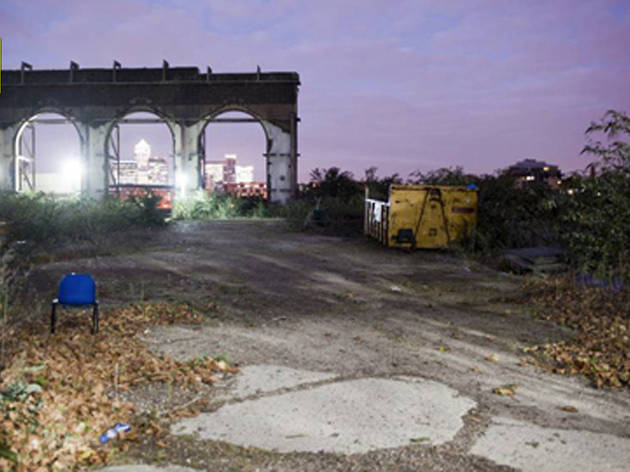 6/10
© Scott Wishart
Payne's Wharf
Payne's Wharf, Deptford, SE8 3JY
As London's redevelopment frenzy continues, there's something profoundly creepy about the buildings left to rot. Cross Deptford Creek, for instance and you enter the wasteland of derelict wharves and workshops. This abandoned stretch of the capital looks exactly like the sort of place where bodies could wash up - as one unfortunate soul did in August 2011.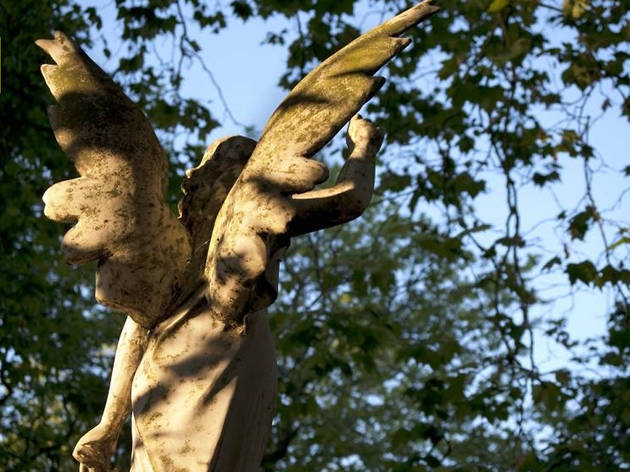 7/10
© Peter Kindersley
City Of London Cemetery
City of London Cemetery and Crematorium, Aldersbrook Road, Manor Park, E12 5DQ
Since the mid 1970s locals have complained about a brilliant orange light emanating from one of the tombstones in the western section of the City of London Cemetery in Wanstead. Despite repeated attempts, investigators have been unable to find any light source outside the graveyard that could account for the phenomenon.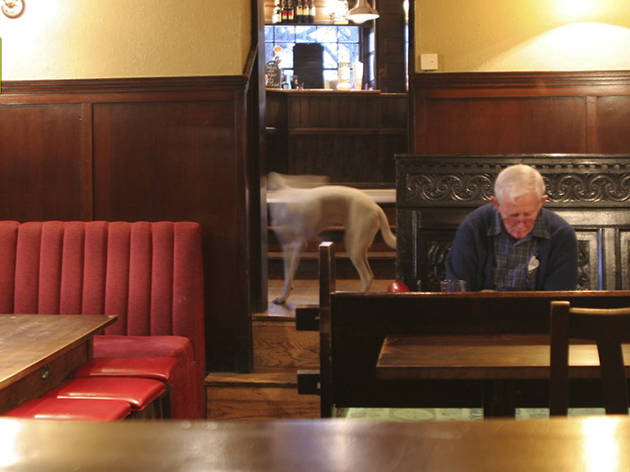 8/10
The Flask
77 Highgate West Hill, N6 6BU
Highgate's historic pub 'The Flask' boasts not one, but two hauntings. It's said that the ghost of a Spanish barmaid, who hanged herself in the cellar having been left broken-hearted by the publican, looms around the premises, as does a man in a Cavalier's uniform (not a dog, as the photo aboce would suggest), who likes to wander the main bar. To add to the fright factor, one of the first-ever autopsies (most likely illegally conducted on a corpse stolen from nearby Highgate Cemetery) is said to have taken place in the pub's Committee Room.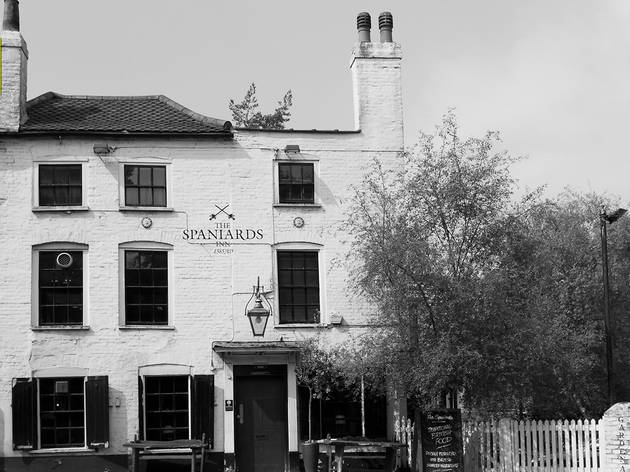 9/10
The Spaniards Inn
Spaniards Road, NW3 7JJ
A joint steeped in criminal activity, this Hampstead drinking hole has tight connections with the legendary highwayman Dick Turpin, with one of the pub's bars named after him and some of his weapons on show to punters. The locals will tell you that The Spaniards Inn was Dick's birthplace, then later the location where his many crimes were plotted, and his ghost can supposedly be seen wandering the premises. Other dead dwellers include a former Spanish landlord, Juan Porero, who haunts the pub having been murdered by his brother, Francesco, over a shared love interest. The ghost of an unidentified lady wearing white has also been spotted.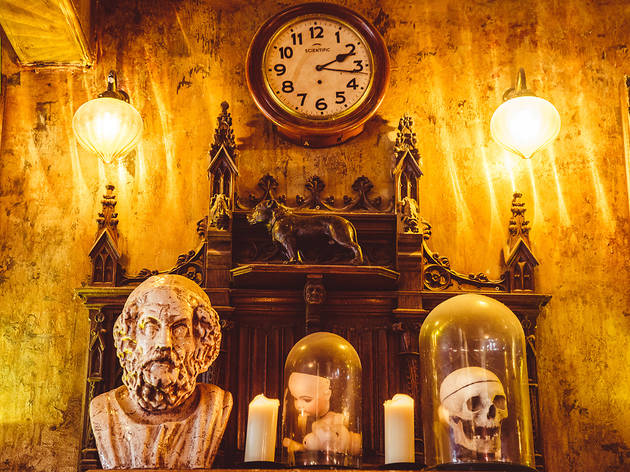 10/10
Old Queen's Head
44 Essex Road, Islington, N1 8LN
It may be host to many a comedy gig and open-mic night, but this Islington boozer is said to be the location of darker goings-on – The Old Queen's House is haunted by both a lady and a little girl. The little girl has been reported to weep, slam doors, run around the pub and up the stairs, even overtaking punters as they climb. Spotters also note that they are wearing Tudo-style clothing.
Read our guide to Halloween in London
If you're going to celebrate Halloween this year we suggest you go all out. Luckily, we've put together an ultimate guide to Halloween to hold your hand through this scary time
Read more
Sponsored listing
South Place Chop House
When it comes to eating and drinking, the boutique South Place Hotel has numerous stylish spots – six to be precise – in which to relax. One of those is the Chop House, a classy restaurant with lots of neutrally toned leather. Diners can enjoy a seasonal contemporary menu here, featuring fresh fish and conscientiously sourced cuts of meat. On Saturdays you can get bottomless bubbles to accompany your brunch and on Sundays you can have a roast. To drink there are craft beers and select wines, plus, Monday to Friday between 6pm and 7pm ('flower hour') diners will be treated to a complimentary glass of elderflower fizz.
Venue says: "Dine with us between 6pm and 7pm, Monday to Friday, and your punctuality will be praised with a complimentary elderflower fizz."