Holborn area guide
Explore the literary history of nearby Bloomsbury and discover Holborn's best restaurants, bars and pubs in WC1 and WC2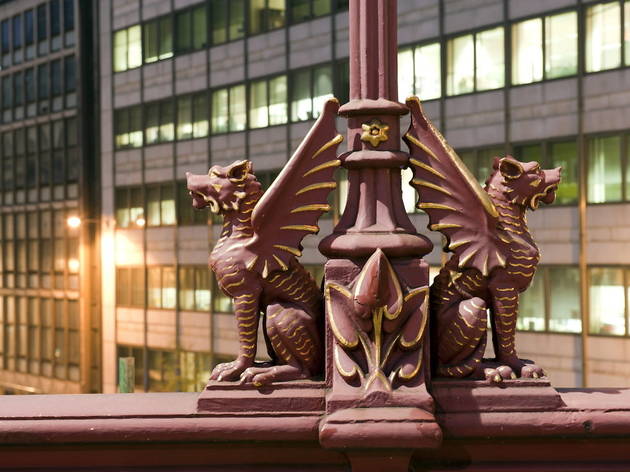 Holborn starts at the western boundaries of the historic City of London, and its central location makes it a popular place to work. But that also makes it a great place to play. Holborn restaurants serve a range of international cuisine, from Korean to North American. The bars and pubs in Holborn comprise some of London's most historic hostelries as well as cutting-edge drinking spots. The shops in Holborn tend to be independent places that specialise in unusual stock. Where else can you buy an umbrella with a hickory crook when it unexpectedly rains on your way to the office?
What are your favourite Holborn haunts? Let us know in the comments.
Sponsored listing
Comptoir Gascon
The south-west of France, it would seem from Comptoir Gascon's menu, is not a good place to be a pig or a duck – or a vegetarian, for that matter. This bistro/deli, like its haute-cuisine big brother Club Gascon round the corner, specialises in the cuisine of Gascony: richer than Depardieu and earthier than Gainsbourg. The aforementioned porkers and quackers appear in various dishes – grilled duck hearts, crackling with duck egg, duck confit – while starters include the must-order 'piggy treats', a charcuterie board with saucisson, pâté, rillettes and slivers of cured tongue. Mains don't let up on the meat: there are several preparations of foie gras, rabbit and veal kidney (although cod with lavender-scented tomato compote was light and aromatic). Rustic, yes, but sophisticated too, and every dish comes with a bold whack of flavour. The wine list is exclusively focused on south-west France, meaning this is a great place to explore the area's native lesser-seen grapes, such as courbu or manseng. The oddly shaped space is stripped back to brick in that typical Farringdon way, but manages to be cosy and welcoming, especially in the evening when twinkling candles add a touch of romance.  
Venue says: "Every second Tuesday we are hosting 'Gascony Night', serving great French classics in Comptoir Gascon style - three course menu at £25pp."