Ice skating in London
Glide gracefully, or otherwise, around the capital's fine and frosty selection of ice rinks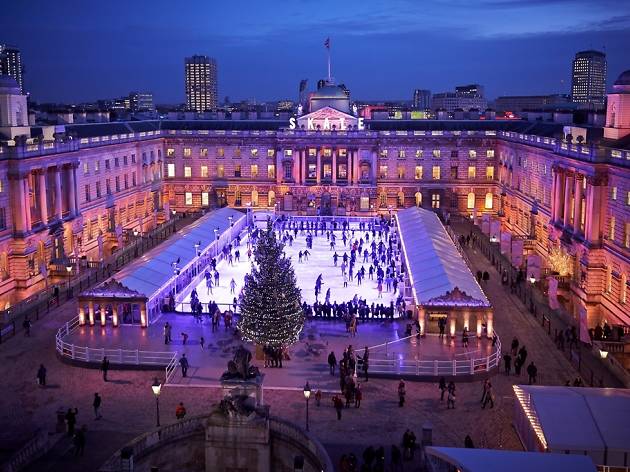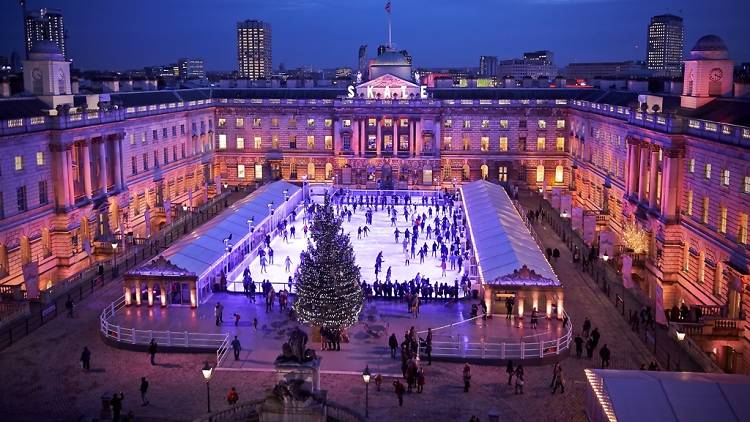 You can glide around London all year round, but from the very first note of the very first Christmas song, the city's halls get well and truly decked out with winter wonder. Pop-up rinks appear outside iconic landmarks, like Somerset House, Hampton Court Palace and the Natural History Museum, while lights twinkle on every street and Christmas markets start mulling wine.
Christmas celebrations aren't ever truly complete until you've laughed at your mates falling over, so here's a round-up of London's best ice rinks to enjoy some merry antics this year. If you can't wait until winter (or you want to get some practice in) some of the city's rinks are open all year round too. Whether you're a total pro, a little bit wobbly or have hold onto the rink for dear life, it's time to get your skates on.
We'll be updating this page with Christmas ice rinks for 2018 as soon as they are announced.
The best ice skating rinks in London
Sponsored listing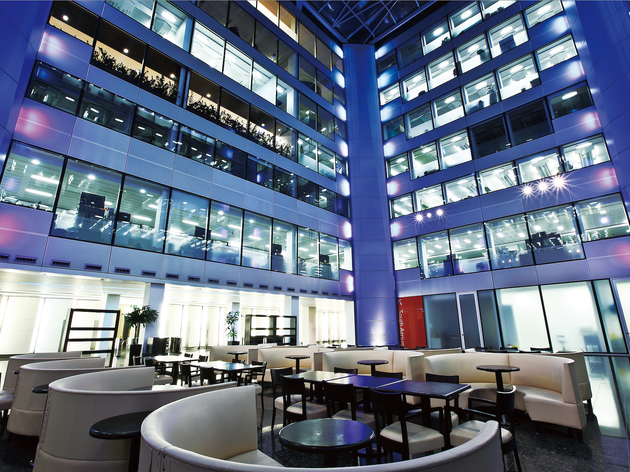 The London base for contemporary, upmarket Shanghai restaurant Bright Courtyard, which can be found by a five-minute walk from the back of Selfridges or 10 minutes from the Marble Arch corner of Hyde Park. Food ranges from dim sum to traditional Shanghai dishes, such as spicy jellyfish and sugar-coated redside dace, to more modern Cantonese fare, including roasted pigeon (not from the streets of London thankfully) and tea-infused king prawns. Plenty of prosecco, Champagne and wine options are on hand, plus sake, beer and soft drinks.
Venue says Bright Courtyard is a contemporary Chinese restaurant situated in the landmark building 55 Baker Street.