Unmissable winter events in London
Save on your central heating bill and venture out this season with our pick of the best things to do in London this winter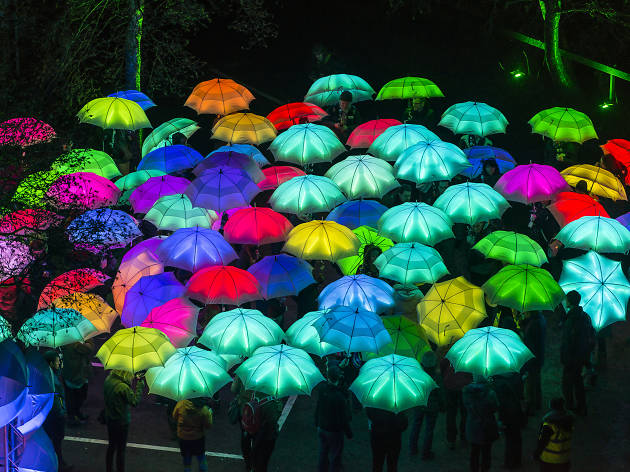 Hibernation is not an option when winter in London is this good. The temperatures might be plummeting but your social life is heating up, with exciting new launches, ace exhibitions and great new things to do in London. Sip steaming hot drinks on a central London rooftop, see amazing theatre productions, gaze at lovely light displays, immerse yourself in greenery, check out the return of one of our favourite art galleries or sweat it out at a month-long wellness festival. Here's your guide to making the most of London in December, through the New Year and beyond into January and February 2018.
RECOMMENDED: More amazing things to do in London
The best things to do in London this winter
1
Original drawings of the Hundred Acre Wood-dwelling bear will be filling the V&A thanks to this extensive show dedicated to Winnie-the-Pooh, AA Milne and EH Shepard. The interplay of text and illustration will run as a narrative throughout the exhibition, highlighting how Milne and Shepard collaborated creatively. Pooh's pals will of course feature, with Eeyore, Tigger, Piglet, Christopher Robin and the rest of the gang popping up within illustrations, manuscripts, cartoons and photographs.
Read more
2
Visit 'seven levels of culture' in a former car park at this massive new Peckham development. Peckham gallery Bold Tendencies and the summer rooftop spot Frank's Café already call the car park home, but now the rest of the building has had a complete overhaul. The first five tiers have studios for artists, screen printers and independent media companies including gal-dem, a magazine by and for women of colour. But the top two floors are a concrete playground filled with food vendors such as Hao Hao Chi for Chinese street food and saucy London chicken wing bros Drums & Flats. The people behind Old Street's The Magic Roundabout will be launching Near & Far, a Miami-esque cocktail bar, and there's a new music venue in the mix too: Ghost Notes. And if you're looking for a cheap night out, it's a great spot for a game of hide and seek.
Read more
3
Don your spandex for this immersive exhibition charting ABBA's music, lyrics, creative process and influence. Southbank Centre's exhibition brings together objects from private archives and ABBA The Museum in Stockholm, including previously unseen archive material, original costumes, handwritten notes and sketches, personal photographs, music and instruments, album artwork, photography and film. All the spangly Scandi pop is set against the backdrop of 1970s Britain, examining how ABBA infiltrated the popular consciousness during a financial crisis, a wave of strikes and a three-day working week. Mamma Mia!
Read more
4
Keep honing your skating skills in Canary Wharf. The business district's soaring towers lend the ice rink an imposing backdrop, and some exciting extras help it to keep up with its extravagant surroundings. The bar will be serving seasonal drinks and visitors who don't fancy skating can admire those on the ice (or giggle at them trying not to fall over) from the heated outdoor viewing terrace.
Buy tickets
Read more
5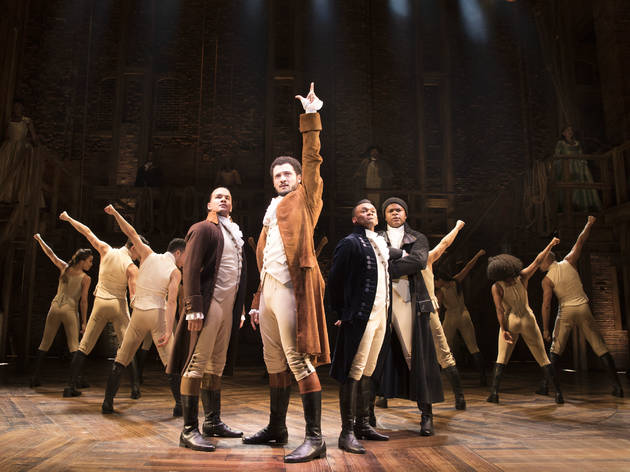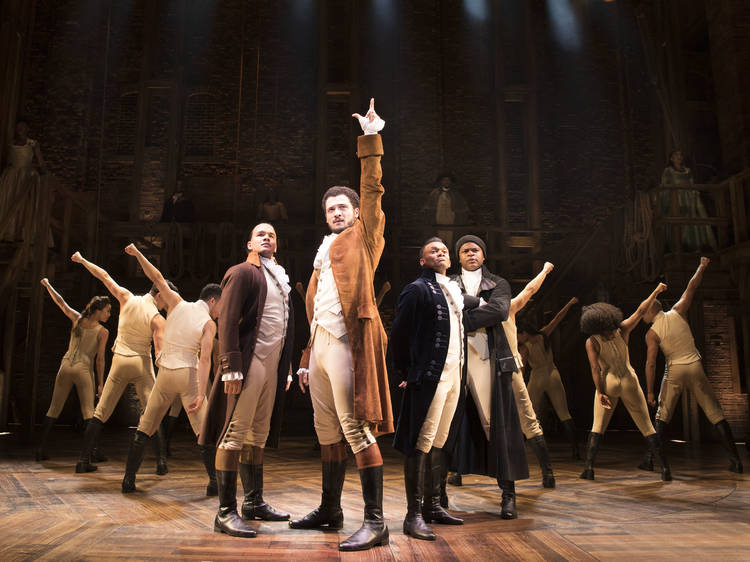 The biggest Broadway musical of the decade, 'Hamilton' has finally arrived in London. You don't have to be a die-hard theatre nerd or history geek to appreciate that this is big news. The hip hop musical about Alexander Hamilton, the flamboyant first US Secretary of the Treasury, was written by actor, writer and all-round genius Lin-Manuel Miranda, and the odds are you've already given the original cast recording a whirl on Spotify. If you haven't already got your mitts on tickets, don't despair, you haven't thrown away your shot to see this spoken-word masterpiece. There are two lotteries: in person at the theatre before each performance and a weekly online ballot for performances taking place the following week. We're past patiently waitin'.
Read more
6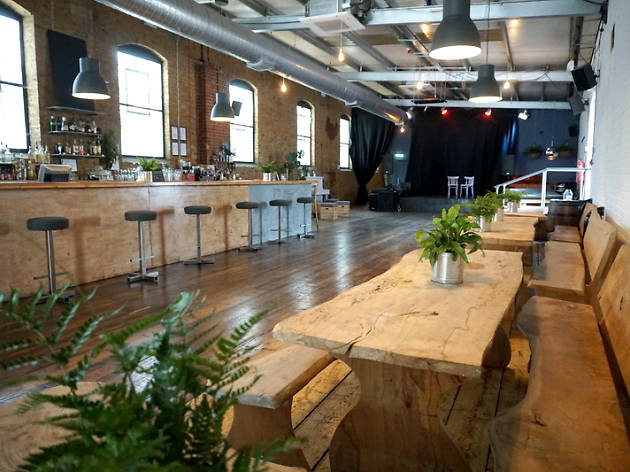 January 1 is full of good intentions. But we've all been there before, we know how hard New Year's resolutions actually are to keep. Thankfully, there's somewhere to head in January if you feel your resolve slipping. Re:Solutions at JuJu's in Shoreditch is a month-long health and wellness festival, with dance classes to live music, Chroma Yoga sessions combining light and colour therapy, Disco Barre and dynamic pilates. There will also be thought-provoking talks and meditation workshops. We're feeling rejuvenated already.
Read more
7
Feast Canteen
West London's foodie renaissance continues with Feast Canteen, a new 350-capacity all-day restaurant hub on the ground floor of the otherwise unremarkable Kings Mall in Hammersmith. 'Canteen' is a bit of a misnomer: this is a clean, classy-looking space with a genuinely ace selection of eateries, with tip-top bites from taco maestros Breddos, increasingly ubiquitous burger heroes Patty & Bun, British pizza types Born & Raised and home-style Vietnamese joint Salvation in Noodles. Being from the team behind Paddington's vibey Pergola on the Roof, we'd expect nothing less. From January.
8
Kathy Burke directs Jennifer Saunders in this revival of Oscar Wilde's artful society comedy. Now that's something to get excited about. Saunders will star as a scandal-hungry noblewoman, the Duchess of Berwick, alongside Samantha Spiro and Kevin Bishop. Expect countless quips – Lady Windermere's journey into the more scandalous side of Victorian society provides the perfect backdrop for Wilde's wit.
Buy tickets
Read more
9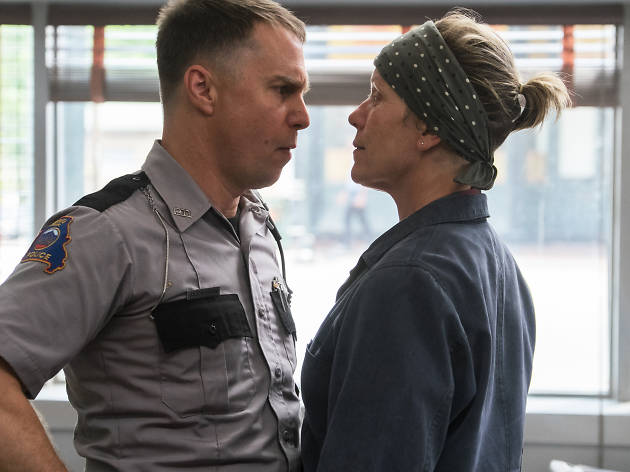 There aren't many writer-directors who could tell a story of small-town rape, murder, grief and guilt at the same time as taking you down all sorts of black-comic paths and having immense fun with the writing and acting along the way. But Martin McDonagh ('In Bruges', 'Seven Psychopaths') is one of them, and his bloody and ballsy third film, 'Three Billboards Outside Ebbing, Missouri', takes his work to a new level of versatility and surprise. In cinemas Fri Jan 12.
Read more
10
A city-wide collection of magical light installations are pinging into action for a four-night stretch as Lumiere London returns to brighten our streets and perk up our January for a second year. More than 40 UK and international artists will be illuminating the capital, with works shedding new light on London's iconic architecture including Westminster Abbey and the National Theatre, plus spots in the West End, Trafalgar Square and beyond.
Read more
Show more
Find more inspiration this winter
Welcome to our guide to the biggest and best happenings in London over the next few months.
Read more
Sponsored listing
The Phoenix
This popular central London boozer is a good place to drink and an even better place to party. The venue hosts numerous club nights and nightlife events that are focused firmly on full-fat fun, from quirky karaoke, indie nights and live music to comedy, awards shows and even storytelling. And if you need sustenance? There's a food menu influenced by the USA. That means wings, burgers, a range of mac 'n' cheese, steamed buns with black treacle bacon belly and ancho relish, oak-smoked brisket chunks and nachos, served with all the trimmings.