New Year's Eve events in London
Looking for the perfect New Year's Eve in London plan? You've come to the right place – we've got December 31 sorted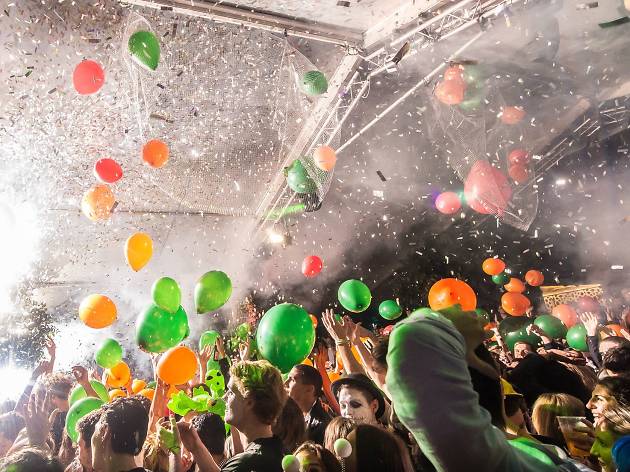 After the perfect way to spend New Year's Eve in London? Whether you're looking for things to do, venues and museums that are still open, a spectacular evening out, or just the very best New Year's Eve parties and nightlife, there's tons of things to do in London on New Year's Eve. Say goodbye to 2016 in style.
RECOMMENDED: Read our full guide to New Year in London
Things to do on New Year's Eve
Explore a collection of 200 props, models, costumes and artworks from the Star Wars film series to explore the genetics and psychology of characters in its universe. You can even develop your own original character while you visit.
Book now
Read more
Evening events on New Year's Eve
London is chock-full of incredible New Year's Eve parties, from quirky fancy dress events to heads-down raving, here's our full list of all the parties kicking off in town on NYE.
Read more
Do Auld Lang Syne properly at Cecil Sharp House's Ceilidh event on NYE from 8pm to 1am. Don't worry, it includes a lesson at the start for anyone who's still trying to brush up on their steps.
Read more
Venues open on New Year's Eve
Find things to do on New Year's Day
It's business as usual for most of London's top museums and attractions, so peel yourself out of bed and start your cultural year as you mean to go on.
Read more