Heads up! We're working hard to be accurate – but these are unusual times, so please always check before heading out.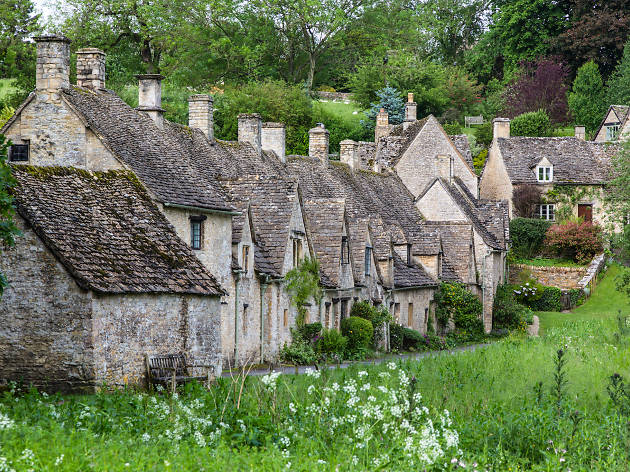 Nine villages near London that time forgot
When modern life gets too much, (time) travel out of London on a nostalgic day trip with nary a screen or a skyscraper in sight
London has a special place in our hearts, but every now and again modern city living gets a bit too much, and we need to swap being constantly plugged in with recharging the ol' batteries. Whether it's with a walk in a park, a scenic bike ride, or a trip to a gallery, there are plenty of ways to reset in the city. But sometimes a jaunt further afield is required – and that's where these picturesque villages come in.
They have old-fashioned character by the bucketload, from wonky cottages to cobbled hilltop towns and dreamy seaside villages. Here are nine timewarp villages that time forgot.
RECOMMENDED: The best day trips from London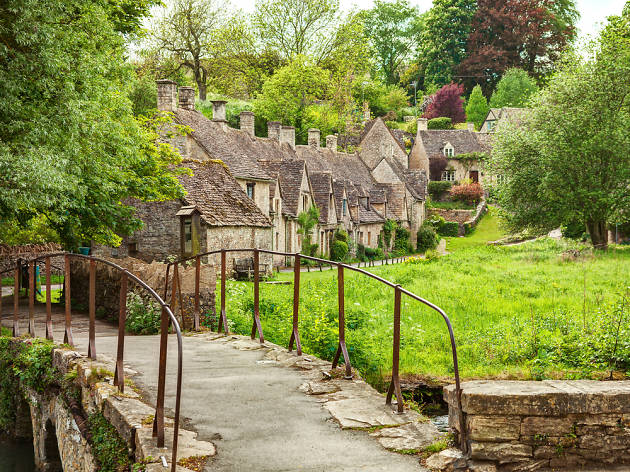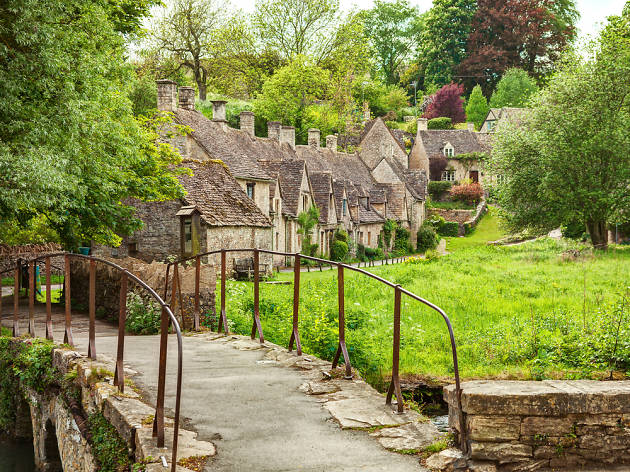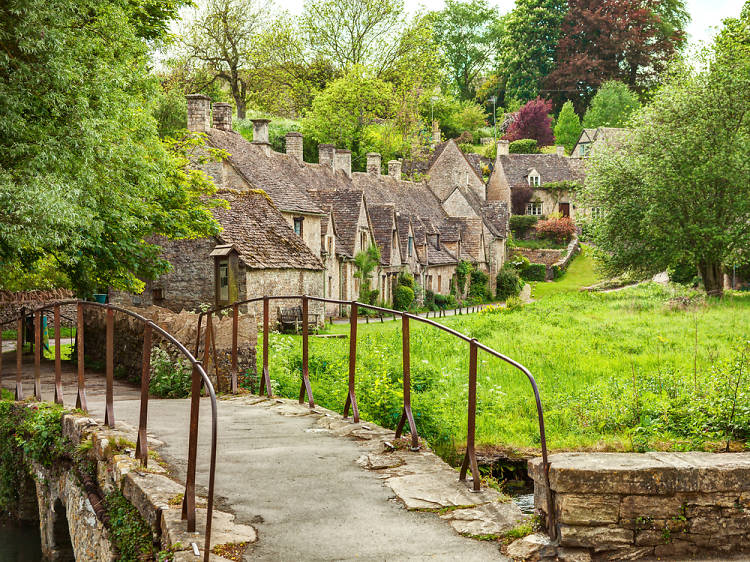 Photograph: Shutterstock
One street in this Cotswolds village is so well preserved it's owned by the National Trust. Arlington Row, a neat line of stone cottages along the banks of the River Coln, is straight out of a fairy tale. Built in the fourteenth century, they were converted into weavers' cottages around 300 years later. They're all private homes these days, apart from one which you can rent for the night. Number 9 is a teeny, two-bedroom cottage where the lack of wi-fi will complete the illusion that you've stepped back to the 1700s.
This dreamy village is a perfect antidote to tech overload. Enter through a tunnel of trees, pause at the medieval market cross at the heart of the village and it'll legit feel like you've fallen through time. A new home hasn't been built here for hundreds of years, so you're surrounded purely by cottages constructed out of creamy Cotswold stone, some dating back to the sixteenth century. Cosy up in The Castle Inn or pre-book scones at the quirky Old Rectory Tearoom. All you need to do is soak up those old-fashioned vibes and resist the urge to post pics of what might be the UK's prettiest village.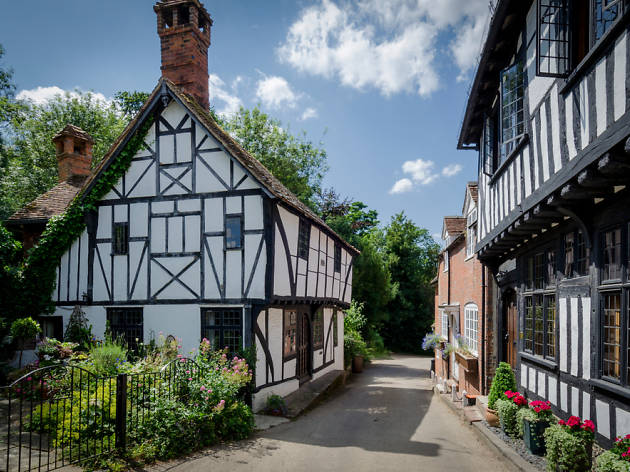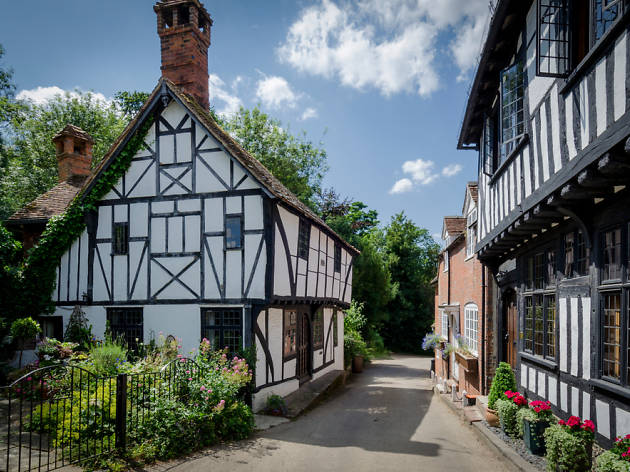 Photograph: Sue Martin/Shutterstock.com
Check out Chilham's medieval village square, lined with elegant houses and ancient timber-framed homes. The whole place is peppered with perfectly preserved listed buildings – none as impressive as Chilham Castle. The current manor house hails from 1616, but there's been a fort on the spot since the twelfth century. Take it all in, then head out of the picturebook-pretty village for a soothing stomp along the North Downs Way.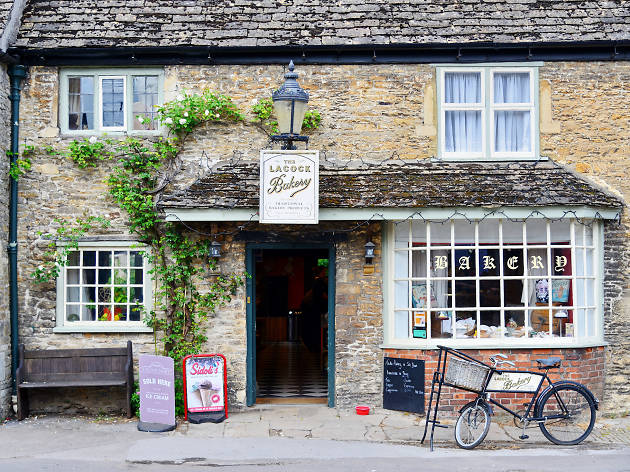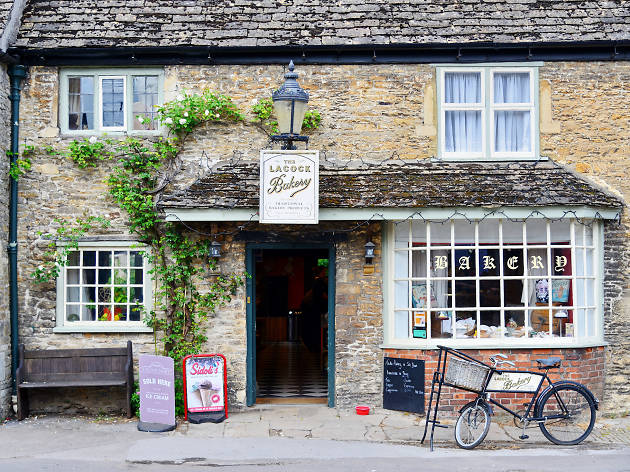 Photograph: 1000 words/Shutterstock.com
You'll probably recognise Lacock even if you've never been. The 800-year-old, honey-hued abbey was a stand-in for Hogwarts, while the unspoiled village, with its picturesque medieval cottages, recently starred in the 'Downton Abbey' movie and has had roles in countless period telly dramas. The village, which is almost entirely owned by the National Trust, is a total timewarp, with no TV aerials or electricity cables. Peer in through the window of 2 High Street, the former village shop, to see an early twentieth-century-style display frozen in time, then visit the very-much-still-open bakery. Ours is a lardy cake.
Give your eyes a break in Lavenham, a diminutive Suffolk village stuffed with wonky half-timbered houses. This place had its heyday in medieval times, thanks to a booming wool trade, and an impressive number of buildings from that period still stand. Admire the crooked beams, leaning walls and technicolour hues of more than 300 listed buildings on a stroll around this stunner (which was also used as a location in the Harry Potter movies). Don't miss the grand Guildhall – or a cuppa in its twee Tudor tearoom.
You can almost hear hooves and cartwheels clattering over cobbles in this hilltop town. These days the traffic is more likely to be a day tripper on foot, but Rye is still like something out of another century. It's all sloping streets lined with medieval buildings. Climb the tower of twelfth-century St Mary's Church to see rust-coloured rooftops melt into the Sussex greenery, hunt for olde-worlde antiques or find yourself a snug corner in one of Rye's ancient pubs – they don't get much more atmospheric than The Mermaid Inn.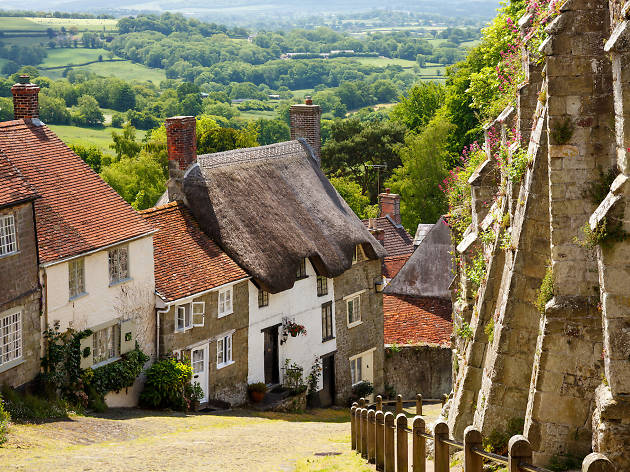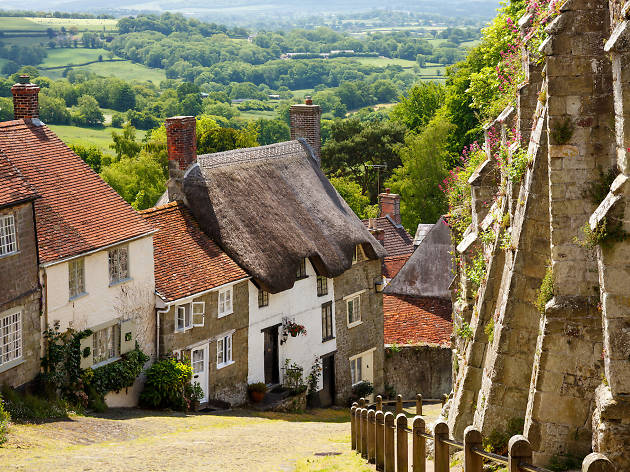 Photograph: Shutterstock
Tiny Shaftesbury is basically the same as it was in Thomas Hardy's day, so you're guaranteed to feel like a character in a Victorian novel traipsing your way up Gold Hill. The steep street – with listed cottages on one side and the walls of ancient Shaftesbury Abbey on the other – is (probably) the most picturesque street on the planet. Made it to the top? Your reward is a pint and lush views from The Mitre's beer garden.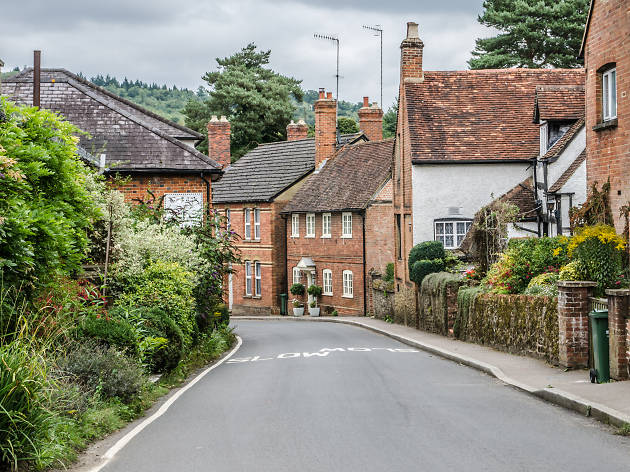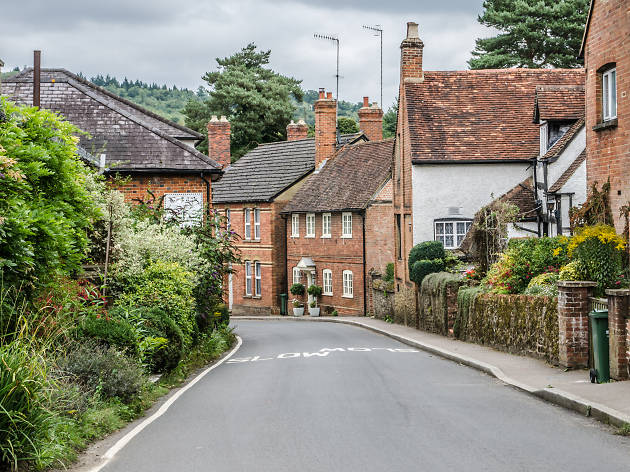 It's barely outside the M25, but this sweet Surrey village feels like it's in another dimension. It's been around for yonks, appearing in the Domesday Book of 1086, and boasts a clutch of ancient, listed buildings. Potter around and feed the ducks before stopping off for an old-fashioned feast at low-ceilinged Kinghams. Feel familiar? Shere starred in festive movie 'The Holiday'. Don't pretend you haven't seen it.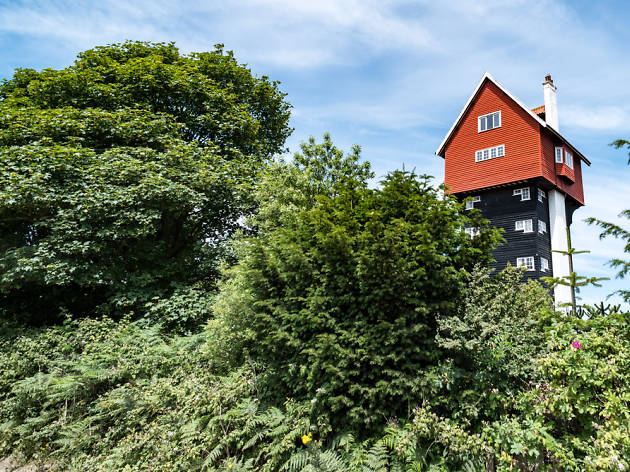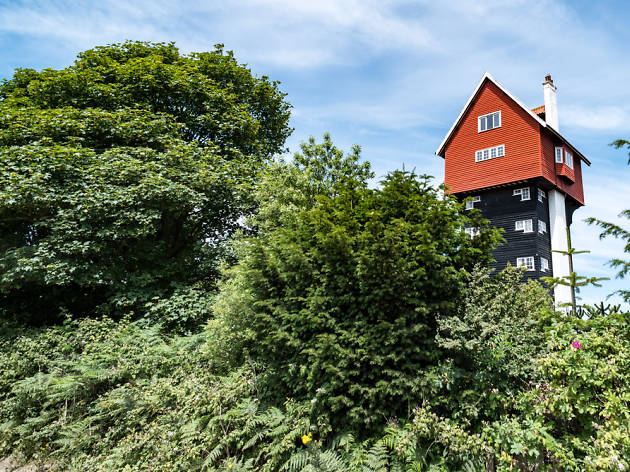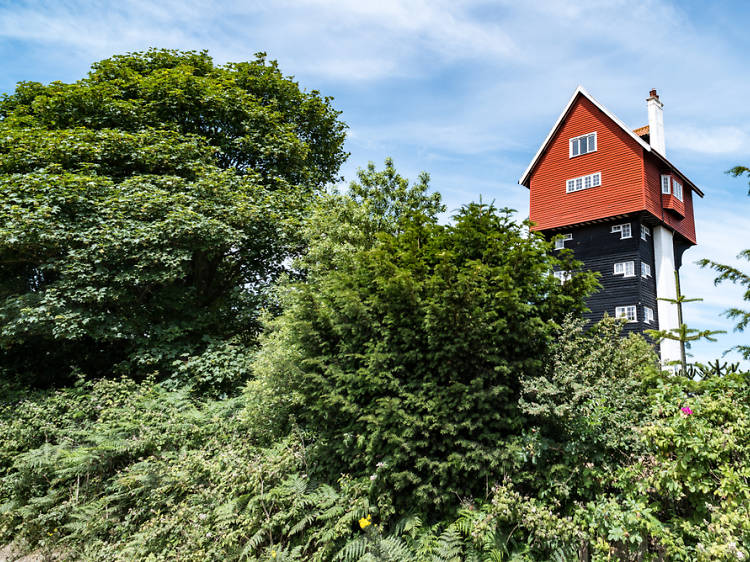 Photograph: Shutterstock
This entire seaside village was dreamt up by barrister Glencairn Stuart Ogilvie in the 1920s. And it has barely changed since then. Swing by to find mock-Tudor and Jacobean-style cottages, a medieval-looking gatehouse and a surreal water tower-turned-holiday home – all set around an artificial lake. The perfect place for a timeless escape, it was originally built as a private holiday village for Ogilvie and his pals, like the world's fanciest Airbnb.
More trips out of the city?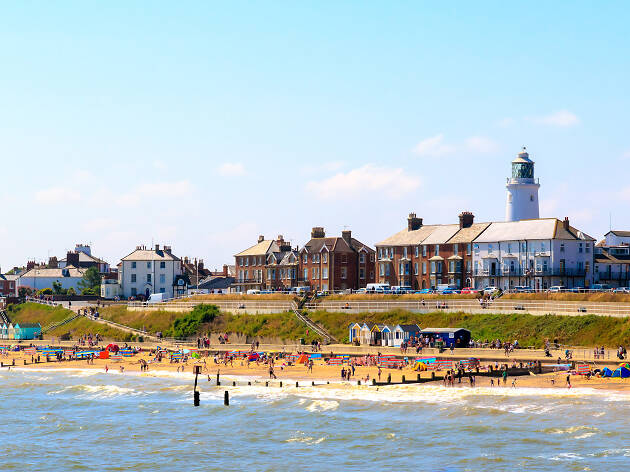 The UK's wild and sweeping coastline is peppered with pretty little towns - some of which are surprisingly close to London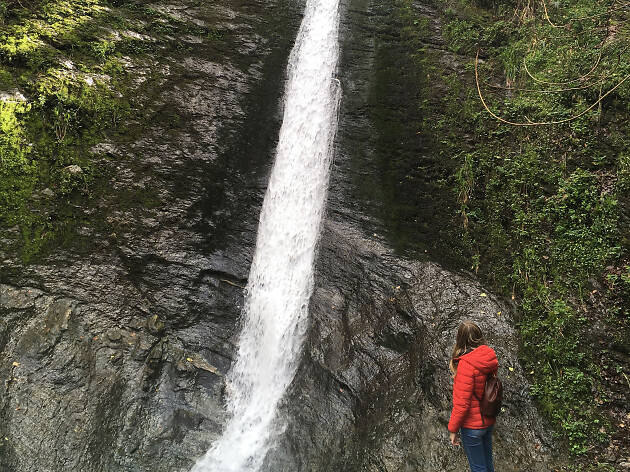 We're throwing ourselves into the real, muddy, rural stuff
Forget wi-fi, some of these getaways don't even have electricity