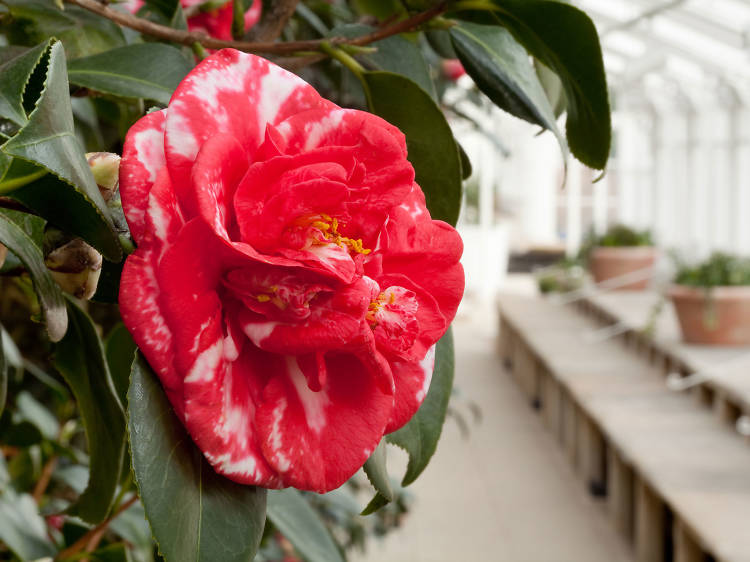 Photograph: John Fielding
Where? Chiswick House, Kenwood Garden, Isabella Plantation (Richmond Park).
When? February-April.
Flowery fact Chiswick House is home to one of the world's rarest varieties of camellias, the deep pink 'Middlemist's Red'. It was brought back from China in 1804 by Londoner John Middlemist and the only other known plant of this kind is in Waitangi, New Zealand. Hopping on a train to west London doesn't seem like quite so much of a trek now, does it?
Image: Chiswick House, John Fielding