Heads up! We're working hard to be accurate – but these are unusual times, so please always check before heading out.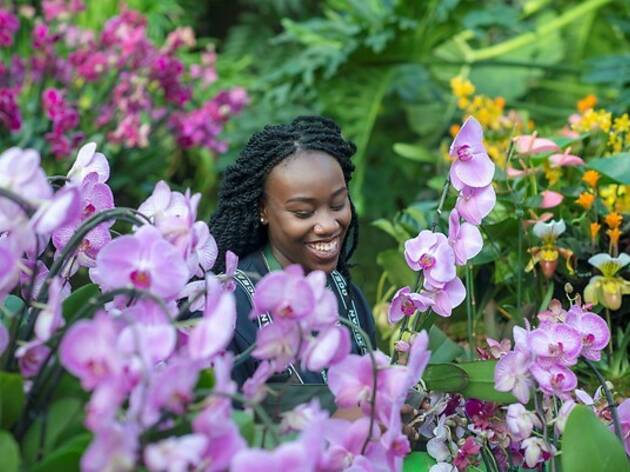 6 things to do with your mates in London this Valentine's Day
Valentine's Day – or should we say Pal-entine's Day – is sorted thanks to these friend-friendly things to do in London
So you're single on February 14. So what? While the city might be overrun with gooey-eyed couples, overpriced set menus and disappointing Tinder rendezvous, it doesn't mean your only hot date should be with a microwave meal.
From blooming beauty to underground comedy and the chance to do the cancan unironically, there are plenty of mate-dates to keep you busy on Valentine's Day. So round up your crew and have a perfectly platonic time. Because Paris is for lovers, but London is for everyone.
RECOMMENDED: 11 alternative romantic things to do in London
What to do with your pals this Valentine's
With its kitsch cocktails, intensely Instagrammable decor and schedule of arty workshops, live shows and nostalgic discos, Drink Shop & Do is a haven for the bored and crafty. This Valentine's Day you can indulge your reckless whims, romantic or otherwise, at its temporary tattoo parlour. Create and apply your own design, then have fun convincing everyone it's real ink. Your ex will probably see the funny side.
Gather your best bohemian revolutionaries for a spectacular night at the Prince Charles's singalong screening of 'Moulin Rouge'. Whether you seek freedom, beauty, truth and love, or just the chance to dust off the corset you bought in Camden market circa 2005, you'll find that Leicester Square is the next best thing to Montmartre in 1899… maybe. Don't pretend you can't remember every word to the 'Elephant Love Medley'.
One place you're unlikely to find snogging couples is among jars of pickled human organs, so relish the calm with a trip to the Wellcome Collection, London's free museum of medical history and biological oddities. It opens late on Thursdays, when you can marvel at its permanent collection and temporary exhibition – currently 'Living With Buildings', an investigation of architecture's impact on our health – until 10pm. As fascinating as it is (hopefully) unromantic.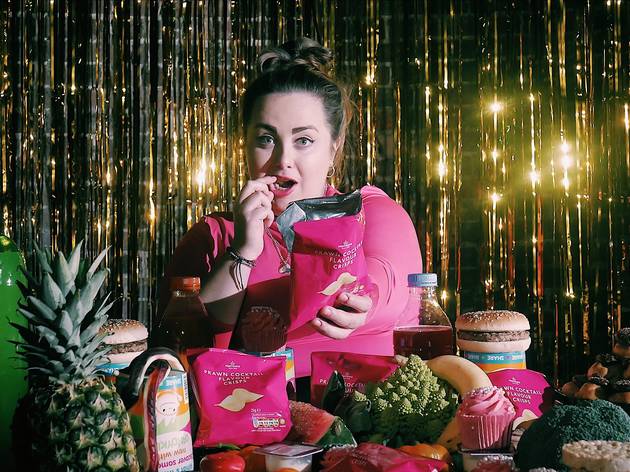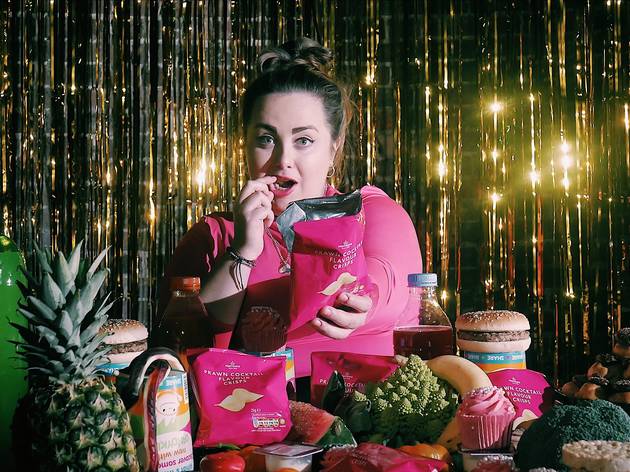 © Helen James
4. Share a barrel of laughs at Vault Festival
If the thought of Valentine's Day makes you want to crawl into a hole, go underground for a night at The Vaults. The venue, once a warren of railway tunnels beneath Waterloo, is hosting its arts festival until March 17, with comedy, theatre, cabaret and parties from some of the circuit's most exciting performers. The schedule for V-Day includes a Vault comedy showcase featuring stand-ups Sara Barron and Arnab Chanda, a queer prom night from The LOL Word collective, and a musical comedy show about drunken embarrassments called 'Cabaret Sauvignon and a Single Vault Whiskey'. Just guessing, but we think there's a bar.
Part escape room, part immersive theatre experience, the award-winning Modern Fables has set a new standard for this kind of entertainment – and since it's hard to stay cute when the clock is ticking, make it a team bonding night instead. Hunting out the obscure warehouse location in the backstreets of South Bermondsey is your first challenge, and solving the mysterious disappearance of Lavinia Carter is your second. Your third is staying friends throughout. Good luck!
More London spots for self love
We will not squeeze the notion of romance into 24 hours. This is London, and despite what you may have heard, this is the city of (self) love.