The inaugural Arroyo Seco Weekend is barely a week away, and while we're certainly looking forward to the music festival's laid-back lineup—Tom Petty, Alabama Shakes, Broken Social Scene, the Shins, Andrew Bird—we're simply salivating over the food lineup.
When the Pasadena fest was first announced, we found out that some of L.A.'s finest chefs were on board, including Bruce Kalman, Neal Fraser, Jason Neroni and Ray Garcia. Casual favorites like Sweetfin Poke, Sumo Dog, Locol, Dog Haus and Nomad's roving chicken burgers will be served alongside fine-dining destinations like République, Broken Spanish, Redbird and Union.
Now we have the full food lineup of all 50-plus vendors and it's even tastier.
You can expect festival staples Afters Ice Cream, Bling Bling Dumplings and Ridges Churro alongside servings from brick-and-mortar spots Chego, Hanjip and Gus's BBQ, with beer, wine, coffee and kombucha from the likes of Craftsman Brewing, Domaine LA, Menotti's and Three Weavers.
The inclusion of a bunch of Pasadena names in the culinary lineup isn't just a coincidence; festival producer Nic Adler specifically sought out local spots and estimates that about 30 percent of the food lineup hails from the area. That's in addition to a Little Free Library pop-up with books about local history and architecture from Vroman's and a family area put together by Kidspace Children's Museum.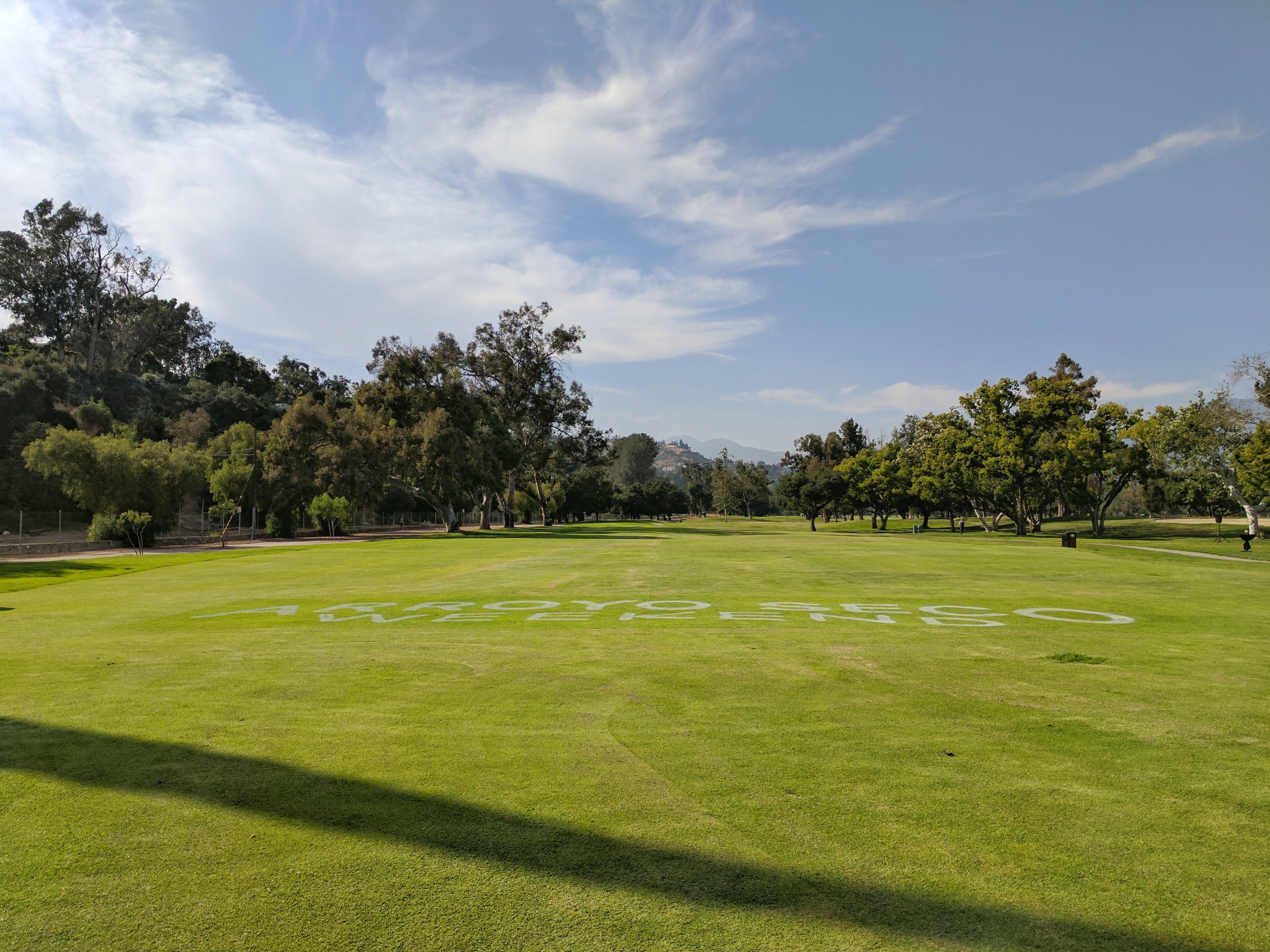 If you feel like taking your food on the go, Arroyo Seco Weekend has put together chef-curated picnic baskets with bites from Crossroads Kitchen, République, Barrel & Ashes, Rose Cafe and Redbird. Each basket serves two people and range in price from $100 to $120.
Arroyo Seco Weekend takes place June 24 and 25 at Brookside, adjacent to the Rose Bowl. General admission tickets are still available, with $125 single day tickets and $225 weekend passes. Here's the full schedule below:
Want more? Sign up here to stay in the know.