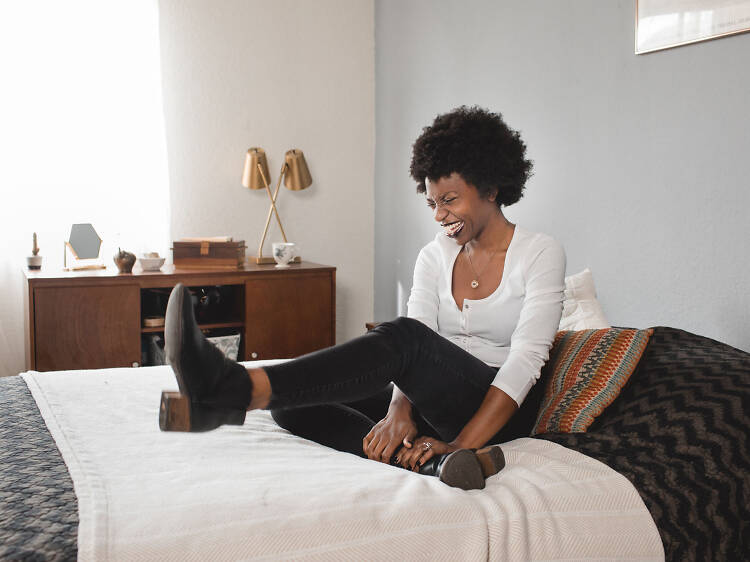 Photograph: Mandee Johnson Photography
Whether talking about dating or race, Davis can criticize without being cynical. Her quiet confidence will grow on you to the point that, by the end of the set, you're laughing even in between the punch lines. She cut her teeth doing roast battles at the Comedy Store but didn't breed ill will in the process: Davis's peers often name her as one of their favorite stand-ups.
The funniest thing about L.A.: "The entrances to freeways seem to be both hidden and in plain sight all at the same time, like the entrance to the Secret Garden."
See Davis at Golden Hour Comedy on Mar 10 at 6:30pm and in Everything Is Fine on Seed&Spark. Follow her on Twitter at @katrinasivad and Instagram at @katrinasivad.